Best Power Metal Singers
ubbukj
The Top Ten
1
Hansi Kürsch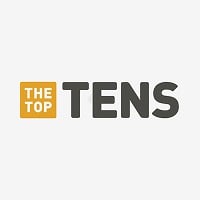 Hansi Kürsch, born Hans Jürgen Kürsch, is the lead singer, lyricist, co-composer and bassist for German power metal band Blind Guardian . Heavily influenced by Freddie Mercury, he creates a huge choir effect by overdubbing his own voice multiple times in complex, overlapping vocal harmonies. He records ...read more.
Happy to see him at #1, he deserves that. Not only for his stellar vocal skills but also for his hard work. Who else records individually 100 vocal harmony lines (vocal tracks)? Per song. - Metal_Treasure
Just perfect
WAY too unknown. After checking youtube videos I can say so for sure. Blind Guardian songs should have 15-20+ million views at least.
Yes, he's WAY too unknown. Welcome to metal reality! Metal's greatest musicians / bands are underground. Poser metal is everywhere. - Metal_Treasure
At the very least he should be sitting in the number 3 spot... I'm sorry but I can't seem to take this list seriously, when I see someone like ZP clearly winning I start to wonder who these voters listen to. They mustn't have heard very much variance as there's by far better singers then StudioForce's ZP Theart
V 3 Comments
2
Michael Kiske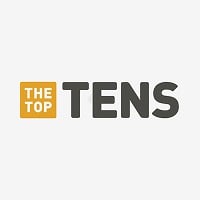 Michael Kiske is a singer best known as the former lead vocalist for the German power metal band Helloween.
Beautiful voice.
He was the best...
Not only the most talented power metal singers, also his voices also seem smooth and nice to hear than other power metal singers

*Should be number 1 - Alcort
Should be Number one!
V 4 Comments
3
Roy Khan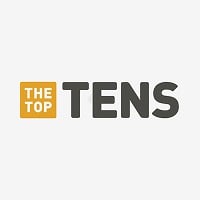 Roy Sætre Khantatat, is a Norwegian singer-songwriter. Commonly known as Roy Khan or simply Khan, he was the lead vocalist for the symphonic power metal band Kamelot from 1997 to his departure in 2011. He co-wrote most of Kamelot's songs with the band's guitarist and founder Thomas Youngblood during ...read more.
A haunting voice. Both dark and beautiful.
He should be on top!
4
Ralf Scheepers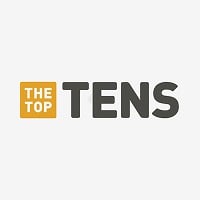 Ralf Scheepers is the vocalist for German heavy metal band Primal Fear. He has a relatively high-pitched tenor-esque singing voice and sometimes uses a shriek reminiscent of Judas Priest's Rob Halford, although it is his baritone lows which give him a near four-octave range in the modal register.
5
Tobias Sammet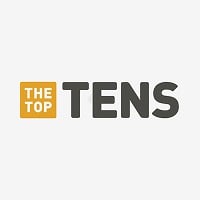 Tobias Sammet is a German metal musician, best known as the vocalist and primary songwriter of the power metal band Edguy, as well as the founder, main singer and bassist of the metal opera Avantasia.
This guy is an incredible singer - I admire his vocal skills (from his sustain to his screams and everything in between) - Metal_Treasure
6
ZP Theart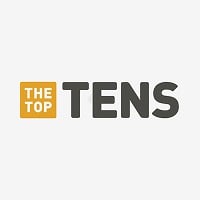 ZP De Villiers Theart is a South African singer, songwriter, and the lead vocalist for Skid Row. Theart first garnered attention as the original singer of British power metal band DragonForce.
Listen to inhuman rampage and tell me he shouldn't be number one
Isn't he a power metal singer? I know that he doesn't have powerful vocals like Hansi or Michael. But his voice is good. - zxm
Nothing will ever top Zippy.
Should be number 1
V 3 Comments
7
Joakim Broden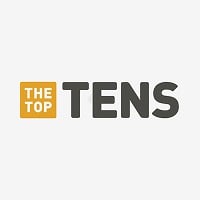 Joakim "Jocke" Brodén is a Swedish-Czech singer and songwriter who is the lead vocalist, keyboardist, and occasional guitarist of heavy metal band Sabaton. He and bassist Pär Sundström formed the band in 1999.
The Best in 2016
8
Fabio Lione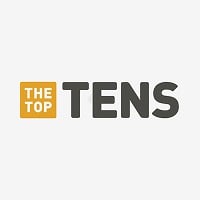 Fabio Tordiglione is an Italian singer and lyricist who has sung with many music bands including Rhapsody of Fire, Labyrinth, Ayreon, Angra, Vision Divine, Hollow Haze, Kaledon, Ancient Bards, and Athena.
He has a great vocal range and an awesome and very emotional way of singing. Moreover he is amazing live! Should be number 1.
He's one of the best! He can do higher notes, lower notes (check Emerald Sword live in Canada on youtube) and more. Should at least be No. 2
Fabio has an impressive vocal range. His voice is wonderful and he puts a lot of emotions into his singing. Should be number 1
He should Be number 1
9
Dio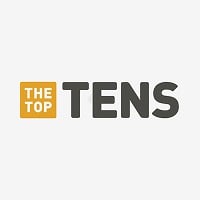 Dio was an American heavy metal band formed in 1982 and led by vocalist Ronnie James Dio, after he left Black Sabbath with intentions to form a new band with fellow former Black Sabbath member, drummer Vinny Appice.
If we consider only technical vocal skills, Dio is #3 after Kiske and Hansi. But if we take into account the overall influence and importance - Dio is definitely #1. - Metal_Treasure
10
Andre Matos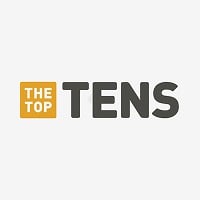 André Coelho Matos is a Brazilian vocalist, pianist and composer. He was involved in the heavy metal bands Viper, Angra and Shaaman.
His technique and emotional singing were incomparable. RIP Andre, your highs have just reached the sky.
Just listen to carry on, nothing to say, make believe, never understand, his vocals are just unbelievably good
The best South-American singer (Brazil) and one of the top power metal singers. - Metal_Treasure
The Contenders
11
Marc Hudson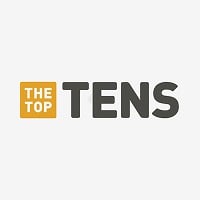 Marc Hudson is a English musician, composer, singer and songwriter. He is mostly known for being the current lead singer of Dragonforce.
In this list ZP theart is the #2. But Hudson has Higher Notes, and lower notes,too. And I think, he has better tone, for power metal.
Bruce is a traditional heavy metal vocalists, so he should be a spot higher (or lower because I think that Hansi Kursch should be #2. - Caleb9000
Ah... no. Marc Hudson and ZP Theart aren't better than Hansi. Don't you understand that Michael Kiske, Hansi Kürsch and Dio are at least 3 levels higher than those guys. It's a different league, different class. - Metal_Treasure
I'd hold him above ZP. He has a better tone and a fuller range.
Marc is also better live.
12
Jon Oliva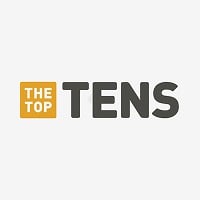 John Nicholas Oliva, known as Jon Oliva, is an American composer, multi-instrumentalist and singer. Co-founder of the metal band Savatage and the rock opera Trans-Siberian Orchestra. He's got a real 4 octave range, able to morph the sound of his voice to any style, from John Lennon and Freddie Mercury, ...read more.
Savatage - Hall Of The Mountain King, Scream Murder, Sirens. - Metal_Treasure
13
Bruce Dickinson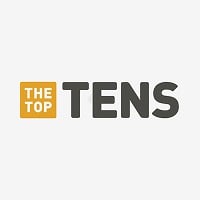 Paul Bruce Dickinson, known professionally as Bruce Dickinson, is an English musician, airline pilot, and broadcaster. He is most well known for being the lead singer in heavy metal band Iron Maiden and his solo career.
Is he a power metal singer? - zxm
Bruce isn't a power metal vocalists, he's a traditional heavy metal vocalsts. Just because it isn't brutal death metal, or thrash metal liske Slayer or Metallica doesn't mean that it's power metal. - Caleb9000
14 Elisa Martin
15
Tony Kakko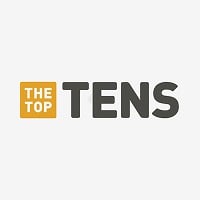 Toni Kristian "Tony" Kakko is a Finnish musician, composer and vocalist. He is mainly known as the vocalist, primary songwriter, and creative force in the band Sonata Arctica since 1996.
Best power metal vocalist! Live performances sound so fantastic. Insane range. This man's a genius!
Best song to hear what he's capable of would probably be News Travel Fast, White Pearls Black Oceans, or Don't Say A Word.
You may compare the singers studio album performances. Try listening to Tony's live performance like the live album For the Sake of Revenge (2006). Then compare with some live performance of Blind Guardian. And then it's a clear victory for Tony.
Best vocalist in my opinion
Tony is love
Tony is live
Tony has better vocals than the 85% of all metal singers in the world
16
Matt Barlow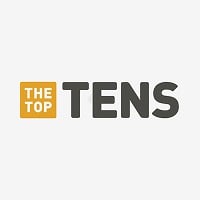 Matthew 'Matt' Barlow is an American heavy metal singer and police officer. He was the lead singer for Iced Earth in the 1990s and 2000s. He is currently the lead singer for Ashes of Ares. After the September 11 terrorist attacks Matt Barlow decided to become a police officer and contribute to the "real ...read more.
Iced earth is the most underrated metal band of all time and matt barlow is the most underrated vocalist.
17
Alessio Garavello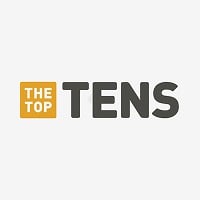 Alesia Garavello Alessio is a Italian-born vocalist and guitarist for the band A New Tomorrow. He has previously been a power metal vocalist, performing for a couple other bands.
18
Jarkko Ahola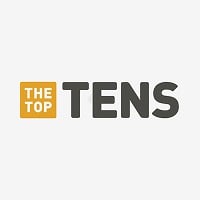 Jarkko Kalevi Ahola is a Finnish performing artist, composer and singer, best known as a metal singer. He is the vocalist, bass player and one of the three songwriters of the metal band Teräsbetoni. He also started a solo career as Ahola, a metal band.
Jarkko belongs in the top 5! His vocal range is something like three and a half octaves and his high notes are truly impressive. He can sing almost anything, including opera. It's too bad he's not so well known outside Finland. He deserves to be more famous.
Powerful, beautiful and divine voice. Great range. Impressive sustain - he can hold it for 14-15 seconds, which puts him in one league with Michael Kiske/Helloween, Eric Adams/Manowar and Ralf Scheepers/Primal Fear.

Try:
Teräsbetoni - Pyhä maa (3:15)
Northern Kings - Don't bring me down (intro scream and 2:55-3:05! )

Also try one of Ahola's live performances in Viiala, last stop of his X-Mas charity tour - copy and paste into the YouTube window:

Ave Maria -- J. Ahola -- 8.12.2013

His Ave Maria (live! ) reveals his capacity to be an opera singer, too - the second half is more impressive (after 2:45), especially towards the end. - Metal_Treasure
Oh My God, what a voice! He is the best metal singer from Finland.

Northern Kings - Don't Bring Me Down, My Way (cover songs).
Teräsbetoni - Teräksen taakka, Pyhä maa, Konstantinopoli, Missä miehet ratsastaa, Metalliolut, Paha Sanoo, Kuumilla Porteilla.

Also try one of Ahola's live performances in Viiala, last stop of his X-Mas charity tour - copy and paste into the YouTube window:
Ave Maria -- J. Ahola -- 8.12.2013

PS. He's a metal singer but his Ave Maria (live! ) reveals his capacity to be an opera singer, too - the second half is more impressive, especially towards the end (after 2:45). - Metal_Treasure
19
Tarja Turunen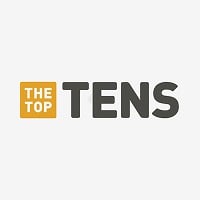 Tarja Soile Susanna Turunen-Cabuli (born August 17, 1977), generally known as Tarja Turunen or simply Tarja, is a Finnish singer-songwriter. She is a soprano and has a vocal range of three octaves. ...read more.
She's a trained opera singer who does metal. Absolutely fantastic. - Kronolith
20
Timo Kotipelto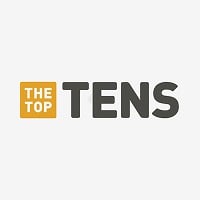 Timo Antero Kotipelto is the vocalist of the Finnish power metal band Stratovarius and is the creator and vocalist of the power metal band Kotipelto.
20th place? Are you kidding me?
In my opinion Tolkki is the best guitarist and the two voices are very good but Kotipelto is a little bit good than Tolkki
Timo is THE voice. Period.
Pftt kotipelto's got more talent than all the guys on this list put together!
21
Marco Hietala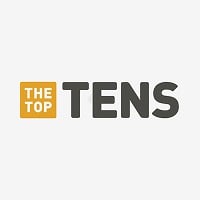 Marko Tapani "Marco" Hietala is a Finnish heavy metal vocalist, bass guitarist and songwriter (Nightwish, Tarot).
22
Daniel Heiman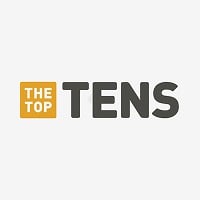 Daniel Heiman (born June 11, 1974) is a Swedish power metal singer. He is most famous for his time in Lost Horizon. After leaving Lost Horizon, he recorded an album with the band Crystal Eyes, and later founded the band Heed.
As a professional singer that has been studying singing for more than a decade I can promise that he is just the best singer that exists right now. At least for power metal.
The only reason Daniel isn't #1 is because Lost Horizon never got as big as the other bands.
Daniel's vocals are on a completely different plane of existence especially his ability to sing it all live.
(Not that other power metal vocalists are bad in comparison, Daniel is just one in a million so it is not fair to compare.)
There is no other sweet melodic powerful voice with a so huge range, specially in the high pitchs.

So hard to do that he, as Kiske, prefered to acommodate in a more usual range, doing what others do difficulty, simply with no effort.

Daniel will be a Legend for Lost Horizon and Heed, but for nothing more. He is wasting himself in bands like Lavett and similars.

Third Lost Horizon album with Daniel should be a present that world deserves.
This should be #1
V 1 Comment
23 Thomas Laszlo Winkler
24
Attila Dorn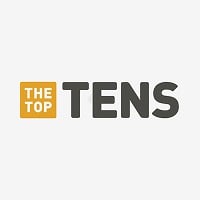 25
Kai Hansen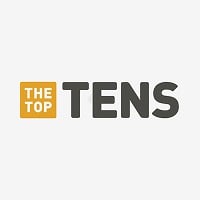 Kai Michael Hansen is a heavy metal guitarist and vocalist. Hansen is the founder, lead guitarist, and vocalist of power metal band Gamma Ray. He is also the co-founder and former member of German metal band Helloween.
I like his singing more than Michael Kiske. - zxm
26
Joacim Cans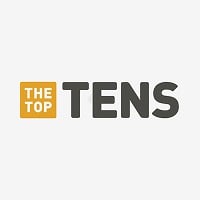 27
Matt Smith
Deserves to be higher - Spiderman209942
Theocracy's Matt Smith is ridiculously good
28
Jeff Scott Soto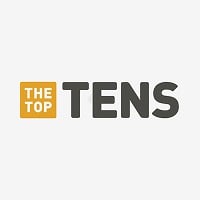 Jeff Scott Soto is an American rock singer of Puerto Rican descent. He is most well known for being the lead singer for the group Talisman from 1990 till the end of Talisman in 2007, the vocalist on Yngwie Malmsteen's first two albums, and the lead vocalist for Journey on their 2006–2007 tours after ...read more.
Yngwie - I Am A Viking, As Above So Below, Disciples of hell, Anguish And Fear. - Metal_Treasure
29
Eric Adams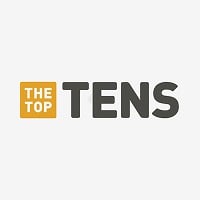 Eric Adams has been the singer of the American heavy metal band Manowar since its inception in 1980. Previously, he sang for a group called LOOKS, a band which also included future Manowar bassist and childhood friend, Joey DeMaio.
Criminally underrated vocalist. Such powerful delivery and can hit a huge range of tones.
This guy is absolutely underrated.
He is known for his mindblowing sustain - 19 seconds LIVE (Manowar - Hail And Kill).
His range is very good and his voice is very powerful.
Manowar was one of the first power metal bands.
Maybe they annoy some metal fans with that "we play true metal" but you have to take into account the context of this - glam metal scene in the 80s. I agree, they were not glam metal, so they were 'true' metal. - Metal_Treasure
30
Christian Erikson
Clear, powerful voice even at the highest notes. See Twilight Horizon for truly epic vocals.
31
Jorn Lande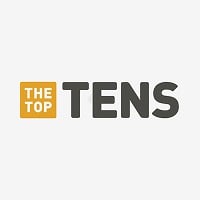 Jørn Lande is a Norwegian metal and hard rock singer known for his solo career as Jorn, and providing vocals for Avantasia, Masterplan, Ark, Beyond Twilight, Millenium, Allen/Lande, Mundanus Imperium, Vagabond, The Snakes, Ayreon.
Come on. He deserved to on the top
He doesn't sing only power metal but he counts for his work with Avantasia. One of the best singers on this list and probably the most powerful voice ever heard in a power metal song. - Metal_Treasure
32 Noora Louhimo
33
Edu Falaschi
Best power metal vocalist ever! His voice is powerful, melodic and the range is unbelieveable.
34
Floor Jansen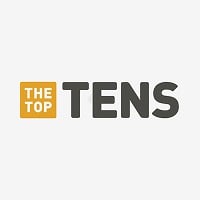 Floor Jansen is a Dutch singer-songwriter and vocal coach. She is currently vocalist of Nightwish and leader of Revamp.
36
Tim 'Ripper' Owens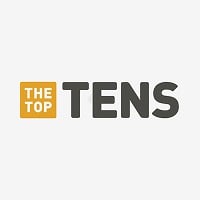 Timothy S. "Ripper" Owens is an American heavy metal singer who first gained attention as the lead singer of Judas Priest, and then Iced Earth. He took the nickname "Ripper" from the Judas Priest song "The Ripper" during his time in the tribute band "British Steel". He currently performs with Beyond ...read more.
37
Rob Halford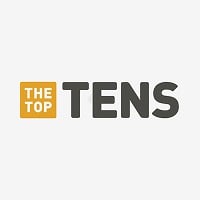 Robert John Arthur "Rob" Halford is an English singer and songwriter, who is best known as the lead vocalist for the Grammy Award-winning heavy metal band Judas Priest and famed for his powerful wide ranging operatic voice.
Power metal? - SoldierOfFortune
No he influenced Power Metal vocalists but he is not just like Bruce Dickinson. - HEAVYMETALTHUNDER12345
38 Eduardo Falaschi
39 Iuri Sanson
40
Chester Bennington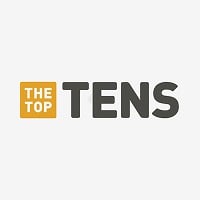 Chester Charles Bennington (March 20th, 1976 - July 20th, 2017) was an American musician, singer, songwriter and actor, best known for being the lead singer of Linkin Park. He also participated in side projects like Julien K and Dead By Sunrise. He committed suicide in 2017 after a period of depression. ...read more.
LOL, he isn't a metal singer, let alone power metal singer - Metal_Treasure
Yeah so funny but people in this site can put Kurt Cobain at top ten death metal singers. - HEAVYMETALTHUNDER12345
He is the best
41
Benjamin Sotto
He is for sure the number one...
42
Simone Simons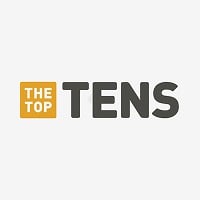 Simone Johanna Maria Simons is a Dutch singer-songwriter. She is the lead vocalist of Dutch symphonic metal band Epica.
43
Tommy Karevik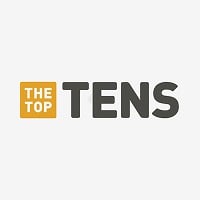 Tommy Karevik is a Swedish metal vocalist, best known as the singer for metal bands Seventh Wonder and Kamelot.
BAdd New Item
Related Lists

Top 10 Power Metal Bands

Best Power Metal Songs

Best Power Metal Albums

Top 10 Founders of Power Metal
List Stats
400 votes
43 listings
5 years, 80 days old

Top Remixes
1. Hansi Kürsch
2. Fabio Lione
3. Joakim Broden
SventheCrusader
1. Hansi Kürsch
2. Dio
3. Michael Kiske
Metal_Treasure
1. ZP Theart
2. Bruce Dickinson
3. Marc Hudson
ubbukj
Error Reporting
See a factual error in these listings? Report it
here
.