Top Ten Rappers of the 21st Century
The Top Ten
1
Eminem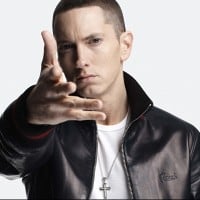 Eminem, born Marshall Bruce Mathers III, is an American rapper, actor and music producer born on October 17, 1972 in St. Joseph, Missouri. Eminem has sold over 300 million records making him the bestselling hip-hop artist of all time. In addition to his solo career, he is a member of D12 and (with Royce ...read more.
There isn't much you can say to deny it. The guy flows and people, myself included, like it. People will critisise him all they want but you can't argue with the masses. People like what they like and he is for real. If songs like Stan and Mockingbird don't make you think then you don't have and pulse and if songs like Lose Yourself don't get you hyped up, not much will. His wide range of styles and meanings is in credible. Did I mention The Real Slim Shady or Bezerk? It is kind of ridiculous and not much can compete with Rap God. His vast repotiore makes him the best and ability to brimg out many emotions in so many people is both undeniable and unparelled. All things considered, Eminem is the best and rightfully so.
"Why so you critics can just lie to get me here? " -Eminem
Eminem has such a way to put in technical flows and has story and meaning behind everything he says in his raps. Out him up against anyone he will destroy them. Rap is a joke now Em Jay and Kendrick will save it get rid of Lil Wayne Drake Nicki Minaj and the rest of that crew "YMCMB" it's a joke. Eminem is timeless and will always be king.
Greatest rapper of all time. He can make sad songs like When I'm Gone, Mockingbird, and Stan. Angry songs like Rap God and The Way I Am. Songs about relationships like Love the Way You Lie. Till I Collapse is an amazing workout song. Lose Yourself is amazing and Not Afraid is my favorite song of all time.
The impact he's had on hip hop, and the art of rapping is incredible. Just look at how easily he can literally bend words so that they rhyme. He really is a genius. Plus his songs get to you easily;you understand the feelings in the songs, and very few rappers can produce this kind of effect. Deserves the number 1 spot more than anyone else.
2
Kendrick Lamar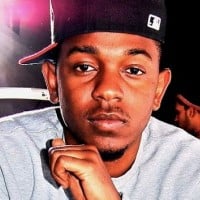 Kendrick Lamar Duckworth (born June 17, 1987) is an American rapper and songwriter. Raised in Compton, California, Lamar embarked on his musical career as a teenager under the stage name K-Dot, releasing a mixtape that garnered local attention and led to his signing with indie record label Top Dawg ...read more.
Don't know how he ain't higher, two out of two classic albums and about to drop a third which I believe will be considered one of the best hip-hop albums ever. Strong mixtape background and brings positivity to a genre which has lost its touch with its roots over recent years. Should be top three at least
Kendrick Lamar does something with rap that hasn't been seen since Tupac. His music has meaning deeper then anyone can comprehend and his flow is unmatched. The oly rappers who go head to head with him are Eminem Tupac and J Cole
I believe this is fair. Possibly number one since Eminem's modern music isn't as good. Kendrick has stayed the same throughout his entire career.
So good way better than lil Wayne. why do people like his music. He just raps about money and women. Plus his voice sucks. But Kendrick lamar is straight outta compton
3
Kanye West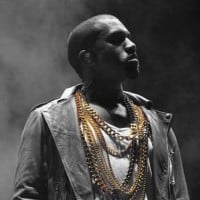 Ye (born Kanye Omari West; June 8, 1977) is an American rapper, songwriter, record producer and fashion designer. He is regarded as one of the most influential, as well as controversial, artists of the 21st century. ...read more.
Kanye has such a special ability to create classically soulful--almost jazzy--songs on one album and then switch up to really synthesizing, futuristic tracks on another album. What makes Kanye such a great artist is his ability to bring every element of song and album into this beautiful harmony that makes you want to listen again and again. He's the one rapper whose songs are best listened to in order as an entire album, because it's the "big picture" of Kanye's work that truly tells a powerful story.
Kanye west is the most influential rapper on this list. When it comes to rapping itself he isn't # 1, but when we're talking about the production and the song itself, no one beats him. #3 or #4 would be a great spot and the only reason I say that, is because J.Cole has great bars, great flow, but the I just believe kanye is more talented, when it comes to bars, the production, or voice, Ye beats him in essentially every category. If Ye were to be put at #4, only person that could be above is Cole.
Kanye creates new music, something not heard before and that's what makes him so good. His albums also feature lots of levels of different emotions and his music is good for almost every occasion. His life is also pretty interesting with lots of scandals and he has lots of talents like fashion etc. He is the best rapper/artist of the high art of the 21st century.
This guy has so much trash behind him and loads of people hate him. some even say he has no talent even though he has more talent then most people today. hell he has one of the best albums of all time so I guess that's no talent? sure he is not a god but he is Yeezus and he is one of the best humans living.
4
J. Cole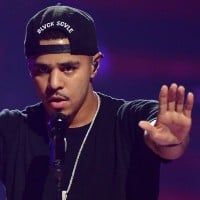 Jermaine Lamarr Cole, better known by his stage name J. Cole, is an American hip hop recording artist and record producer.
Greatest story teller I've ever heard. Always has a song for any mood or occasion. Outsold Kanye. Honestly, as one of his biggest fans, wished that he would be more mainstream. His low-key, original attitude to hip-hop, while held in high regard by many - including myself - is what places him beneath Kendrick Lamar in public opinion. Strong fan-base that he has built up with great music. Personally, I feel though Kendrick is slightly more talented as a raw rapper, Cole's ability to produce and tell stories, which I believe no one has matched - bar the legends e.g. Nas, Rakim - places him above Kendrick as a rap artist.
Uh, how is Cole only #6? #7 is the first guy to go platinum in 25 years? #7 is the guy who dropped his sophomore album the same day as one of the best rappers of the century, but still outsold Kanye by over 30,000 copies? One of the realest lyrical rappers in the game is only #7? This is why people say he's underrated. This guy is practically the physical manifestation of Tupac and Biggie's legacy. He belongs right up there with Eminem and Jay-Z and all them. He's a visionary.
Unbelievable lyrics. Cole spills his heart and soul out on each track, it's actually ridiculous. #6? More like #1. Listen to some of his less popular tracks like "Cole Summer" and then talk. He wipes Drake and Eminem off the list in any way possible. Best rapper of the 21st Century.
J.cole rules have you heard free whishes it is about two wishes he makes about his childhood and his friend the song has great beats this a 10/10
5
Jay-Z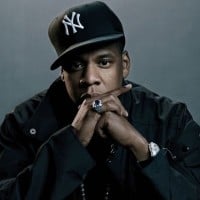 Shawn Corey Carter, known by his stage name JAY-Z, is an American rapper, record producer, entrepreneur and investor born on December 4, 1969 in Brooklyn, New York. He is best known for his albums Reasonable Doubt, The Blueprint, and The Black Album. He is considered to be one of the best rappers of ...read more.
JAY Z is literally a genius. He's been rocking the rap world ever since '96 with Reasonable Doubt, and hasn't really slowed down for the most part. He is the true king and has the best flow. Where Eminem may have the best lines, and Kanye may be the most "showy", JAY Z is a real master of ALL aspects of rap - lyrics, beats, marketing, and performance.
Every rap is a story and comes from Jay's heart. His rhymes have meanings and they make sense. He's sold the most albums, put out the most songs, and has a collection of awards to show it. By far the best rapper ALIVE, and its not even close!
This list is absolutely hilarious. The only person that is anywhere Jay as of the last 12 years is Nas and Eminem. No one else in the 21st Century compare. Jigga for number ONE!
He's really good with rhymes and can really put messages behind each rap. The best is Run This Town ft. Rihanna and Kanye West
6
50 Cent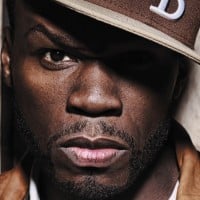 Curtis James Jackson III, better known by his stage name 50 Cent, is an American rapper, actor, entrepreneur, investor, record, film, and television producer.
50 made a huge impact on hip-hop. he destroyed more careers than any other rapper and made others succesful such as The Game. He maybe isn't the most talented rapper, but the most successful one. And theres a reason why he's so successful, its because he's really good.
50 should Be in The top 10 because he been running hip hop from 02-07 and has arguably 2 classic albums with one of them being the highest debut in hip hop. He also has sold like over 30 million records worldwide and has accoplished what jay and diddy have in a shorter period with less material and last but not least he has won almost every beef he has been in if 50 cent ain't a hip hop legend I don't know who is!
Get Rich or Die Trying was the best debut album of the century.
waidy from MIA!
50 cent is one of the best rappers of the 21st century because he's invented he've won every beef that he's been in. he said it himself, he "I want them to love me like they loved pac". 2pac was an instinct killer, and nobody has come closer to that than 50 cent!
7
Mike Shinoda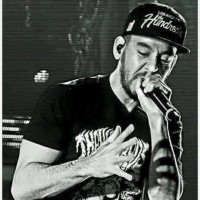 Michael Kenji "Mike" Shinoda (born 11 February 1977) is an American musician, rapper, singer, songwriter, record producer, graphic designer, manager and film composer. He co-founded Linkin Park in 1996 and is the band's rhythm guitarist, primary songwriter, keyboardist, producer, and co-lead vocalist. ...read more.
Shinoda for life! I am honestly in love with him. I feel like you don't have to be a Linkin Park or Fort Minor fan to love him. (Fort Minor is his side project, best beats, best lyrics, hands down. )

And he doesn't just rap... he can sing too. (Iridescent, Linkin Park) and he plays like 7 instruments. He can also draw. He's just talented all around, and he isn't cocky when he writes. He doesn't always talk about how he started at the bottom, he writes about what his fans are going through. Hell, he writes history lessons. (Kenji - Fort Minor) I learned more from that song about WWII then I did from any history book.
Very underrated. Very smooth and rhythmic rapping. Very creative and unique unlike other rappers like 2pac, Dre, 50 cent, etc. Unlike everyone else, he's a rock rapper who surprisingly isn't black. Much different from everyone else on this list and should be even higher
Mike is a genius along with rapping he sings, he is a rhythm guitarist, Keyboardist, He plays piano also, he is a graphics designer and a music Director and producer for LP. Surely he deserves number 1 and as others said his raps are meaningful and doesn't contain crappy lyrics
What the hell mike shinoda at 20. No way he is the rapper of the century. No one can beat him except Eminem and jayz. He is the rocking rapper. Listen place for my head by Linkin Park, he raps crazily. He should be on top3.
8
Lupe Fiasco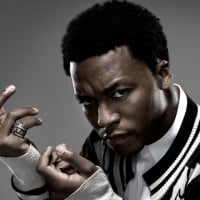 Wasalu Muhammad Jaco (born February 16, 1982), better known by his stage name Lupe Fiasco, is an American rapper, record producer, and entrepreneur. He rose to fame in 2006 following the success of his debut album, Lupe Fiasco's Food & Liquor. He also performs as the frontman of rock band Japanese Cartoon ...read more.
He is an example of an awesome rapper
And unlike most rappers his lyrics actually makes sense.
One of the few in the top 10 who deserves to be in this list.
The fact that he isn't in the top 50 is sad. He is amazing and is a real dude
This dude is amazing... Talking about sense
9
Lil Wayne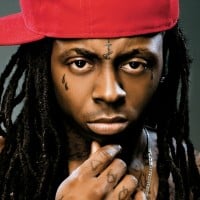 Dwayne Michael Carter, Jr. is an American rapper from New Orleans, Louisiana. He was discovered by Brian "Baby" "Birdman" Williams at a very young age, and was signed to Cash Money Records, where he would be one quarter of the rap group Hot Boys. In the years to follow, he would go on to find his own ...read more.
People are so jealous than his skill is so far beyond any male rapper that they call him worst rapper of all time. Jay-Z is so overrated it depresses me. J. Cole & Kendrick Lamar are also overrated. Here's real list
5. Drake
4. Iggy Azalea
3. Cardi B
2. Lil Wayne
1. Nicki Minaj
Sad that people call him terrible despite not listening to a single one of his songs. The Lil' Wayne from 2008-2013 was actually an awesome rapper, with songs like No Love, 6 Foot 7 Foot and Mirror.
Lil wayne is epic, a rap genius not just a great rapper but one of the best artist ever.
He "doesn't even know how to rap" so why is he on this list?
10
Flo Rida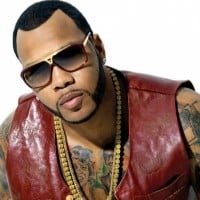 Tramar Lacel Dillard, better known by his stage name Flo Rida is an American rapper and pop music artist from Carol City, Florida. He is known for songs such as "Low", "Right Round", "Sugar", "Club Can't Handel Me", "Good Feeling", "Whistle", "Wild Ones", "My House" and "GDFR."
Flo ride should be at least over kanye west and Lil Wayne. Flo ride is awesome
His voice is the best feature!
Fast rapper and beautiful voice
He won the 1st place in billboard top 100 in 2008 (low) the best
The Contenders
11
Kid Cudi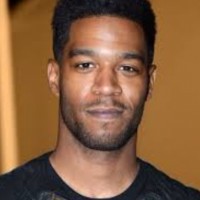 Scott Ramon Seguro Mescudi, better known by his stage name Kid Cudi, is an American recording artist and actor from Cleveland, Ohio.
Really a champion whose raps are easy to chill too, yet he also has deep songs. Some of everything but its all great. Disappointed to see him this low. He's definitely top 5 quality.
Kid Cudi is a beast. He might be new but his skills are way better than most of the rappers on the top ten. I think he is way better than fiddy. and chipmunk, who is that?
How is Cudi not in top 10?
12
Tinie Tempah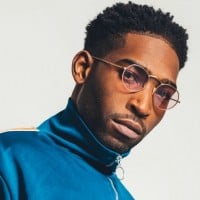 Dude pass out was great
13
Capital Steez
He is still dearly missed.
14
Childish Gambino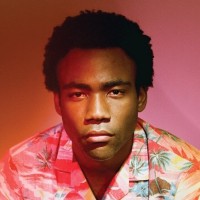 Donald McKinley Glover Jr. is an American actor, comedian, writer, director, rapper, singer, songwriter, producer and DJ. He performs music under the stage name Childish Gambino and as a DJ under the name mcDJ. ...read more.
Talk about lyrical genius. This man, in my opinion, should be in the top 10. Childish Gambino has the ability to make all his music smooth and still classy. He balances a rapping career with his show Atlanta, which is also amazing. I just don't understand why he is so low on this list.
Listen to Bonfire by this guy. I haven't heard any other songs with that much absolute savagery. Every line is badass as hell, and it's a great hype song. His other tracks are good too, good beats, good message. Deserves to be way higher up on this list.
I'm dumbfounded as to how Ludacris is higher on the list than Gambino. Who has been voting for these people?
Just listen to his music and read a bit about him and you will know why he deserves to be #1. Truly a modern renaissance man
15
T.I.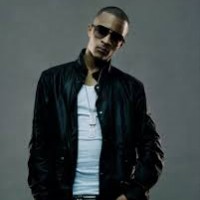 Clifford Joseph Harris, Jr., better known by his stage names T.I. and Tip, is an American hip hop recording artist and actor born on September 25, 1980 in Atlanta, GA.
T.I. is way better than Flo-Rida, Lil Wayne, 50 cent and all the other rappers on top of T.I. flo-Rida doesn't rap. Lil Wayne, can baerly understand what he says, and 50 cent just raps about shooting, and ho's.T.I. keeps it real in his lyrics, that's why he has lots of street credit, and that's why it makes him the greatest rapper alive. King is T.I.
Greatest in the game. Some rappers call him the "Jay-Z" of the south. That has lots of meaning. Rappers these days are trying to copy his swag and style but just can't because there is only one king and that's T.I.
T.I. is the sexiest rapper alive and he keeps it real in all of his songs he is the best. I love all of his songs. but I don't think that kanye west is better then him they should have put him in 5 and T.I. in 3
Tip is the best rapper of the 21st century cause man nobody does what he do and he's better looking than all of these ugly rappers he's so SEXYY.
16
Drake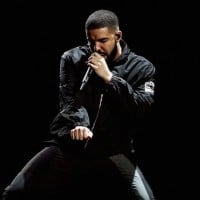 Aubrey Drake Graham, known professionally as Drake, is a Canadian rapper, singer, songwriter, record producer and actor, born on October 24, 1986 in Toronto, Canada. He started his career on Canadian reality show "Degrassi: The Next Generation".
Drake is definitely a top 3 performer! Year after year and the guys music is constantly hitting charts. Never been to show better than his!
The best rapper all time by far... No one raps like he does. No one has or ever will match his clever lyrics and his style of rap. The biggest pioneer of rap
It's disrespectful to call drake a rapper with the music he is making these days. He's a pop star like Post Malone not a rapper.
Drake is the best rapper and no one can beat him. Just because Eminem raps the fastest drake has the best voice and lyrics.
17
Dr. Dre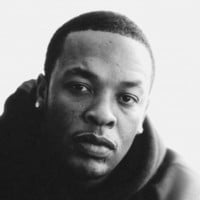 Andre Romelle Young (born February 18, 1965), known professionally as Dr. Dre, is an American rapper, record producer, and entrepreneur. He is the founder and CEO of Aftermath Entertainment and Beats Electronics, and previously co-founded, co-owned, and was the president of Death Row Records. Dr. Dre ...read more.
Dr. Dre helped Eminem get to where he is now and I'd dare say is probably the father of rap, making Eminem the son of rap cause without dre, we wouldn't have Eminem. Just my opinion on the way things worked out.
I'm guessing he's only at 15 cause he's not done much in the last 13 years (other than produce)? If not this is ridiculous...
Dr. Dre is the father of rap. He got Eminem to where he is now and Eminem is the best rapper in the world. U have to listen to Mockingjay, When I'm Gone, Rap God, That's All She Wrote, and I Need A Doctor. Dre is the producer mostly, now.
18
A$AP Rocky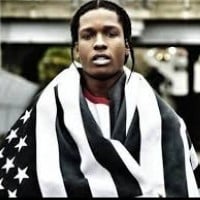 Rakim Mayers, better known by his stage name ASAP Rocky, is an American rapper, record producer, director and actor from Harlem, New York.
The best mix of new Hip-Hop and old Hip-Hop. Near the top of the ranks of people like Tyler, Kendrick, Drake and Logic. Even though he is appreciated a large amount, it still isn't enough. One of the best of the generation.
A$AP is modern hip hop, his last two albums are so good to jam to, easily my top 3.
His music is so easy to really jam too and his lyrics are impressive. Easily in my top 5
19
Chance the Rapper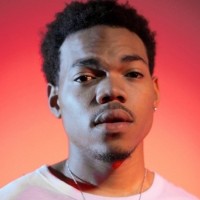 Chancelor Jonathan Bennett, known professionally as Chance the Rapper, is an American rapper, singer, songwriter, and record producer from the West Chatham neighborhood of Chicago, Illinois.
Truly great, solid rapper. Dope lyrics, he's got talent.
How is chance not in the top 20?
Just needs one more great solo album to be placed among rap gods
20
Bishop Nehru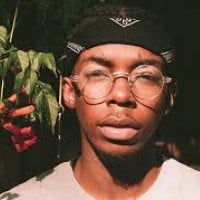 Bishop Nehru is an American rapper and record producer from Nanuet, New York. He also directs and edits music videos.
21
Lil Wyte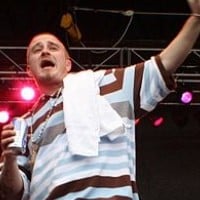 Patrick Lanshaw, better known by his stage name Lil Wyte, is an American rapper from Memphis, Tennessee.
22
Locksmith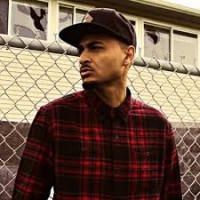 Davood Ali Asgari, better known by his stage name Locksmith, is an American rapper from Richmond, California.
23
Nicki Minaj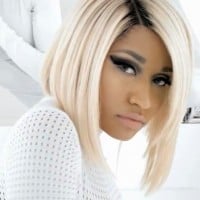 Onika Tanya Maraj, known professionally as Nicki Minaj (born December 8, 1982) is a Trinidadian/American rapper / pop music artist. Minaj is most known for her songs such as "Anaconda", "Super Bass", "Starships" and her feature on "Bang Bang". ...read more.
I Love Nicki Minaj she is the best female rapper out you can not compare Lil Kim to her she is amazing Lil Kim is nothing just a mediocre daily rapper who has no talent and accuses people of stealing the style she never had!
She's reely goood... She does it like a BOSS and she's even better than some of those male rappers higher up WAY better her accent and her style are so sweet and plus she got her swagga... Lv you NIcki
Nicki Minaj makes good music. It is not lyrically good at all but they are fun.
She is really great at what she does.
24
K-Rino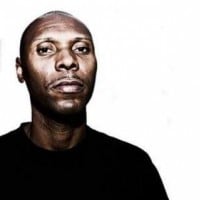 Eric Kaiser (born 9 September 1970), better known by his stage name K-Rino, is an American rapper and record producer from Houston, Texas. He is a pioneer of the Southern hip hop scene, and has been rapping since 1983. K-Rino's first release was the single "rocking It" with his group Real Chill in 1986, ...read more.
25
Ludacris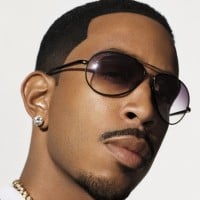 Christopher Brian "Chris" Bridges, better known by his stage name Ludacris, is an American rapper, entrepreneur, and actor.
Lucadris makes a perfect combination of todays rap and the mix of the 2000s, still, his beats make the best rhythm, really a good rapper.
PSearch List