Logic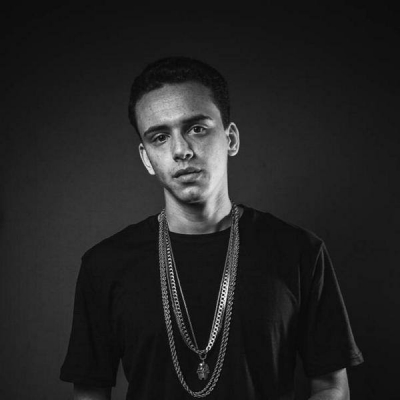 Uploaded by A-Blade
Info
Born on January 22, 1990, Sir Robert Bryson Hall II, better known as Logic, is one of the most influential artists in the rap game today, with amazing lyricism and flow. Logic first gained major fame through making 2013's edition of the XXL Top-10 Freshmen List, and has easily become the most successful ...
read more
.
Comments
Top
Popular
Newest
Logic should definitely be number one. People repeatedly shut him down because of his looks before they even think about listening to one of his songs. They just see him as "Another white boy rapper." But once you take the time to listen to his songs and understand his lyrics you realize just how good he is. Also he definitely has the best flow I've ever heard. I'd definitely put him up there with the best.
Currently the greatest lyricist. His beats are fire and the lyrics in every song have depth and meaning. Being white and black (biracial), he doesn't address it very often except in his new album "Everybody". His albums "Under Pressure", "The Incredible True Story", and "Welcome to Forever" being his best albums (In my opinion), Logic definitely deserves a listen and deserves to be higher then Drake.
The absolute best rapper in my opinion I've never listened to an artist that I would like everyone ones songs until I started bumping to under pressure his debut album man did it inspire and even his songs when he didn't make it were good he should of been big back then because he keeps it real his beats are insane flow is wild needs to work on some of his lyrics but most songs have genius lyrics
This champion is the heck of a story teller! In 2017, hip hop was always the same! The music was quite relevant and boring with hardly any tone but a quiet little popping crystalic sound with a bass every five seconds. And people like Migos or 21 Savage only rap about money or anything entailing finances, but I guess 21 Savage is a bit cool. But when I watched "1-800-273-8255" live on YouTube, Robert explained why he wrote it, because every dweller on Earth is special and deserves life, and that life is a fragile thing, you only get one. I sure wish I could be saying that to Chester of Linkin Park now.
It's a five man race for the title with Logic, Kendrick, Cole, Chance and Drake. However, logic is the best rapper right now his Lyrics are equal to Kendrick, Drake and Cole as displayed primarily in his albums Under Pressure and Incredible True Story and mixtape Welcome to Forever. And better than them overall showing his versatility and rivaling Chance the Rappers creativity in Mixtapes Bobby Tarantino and Everybody.
In every song logic shows his ability to lyrically dominate and create something different, so under appreciated - dop_a_mine
Logic wasn't even really known last year, but with his latest release "Everybody" was so big of a hit that now almost everyone knows who Logic is. I think this point is main focus because he shot up in popularity compared to these other rappers. - Fire099
He is just a wide verity of real world problems like selling drugs in gang related suicide due to bulling in 1-800-273-8255 or how every one is equal in the song everybody and racism to African Americans in black Spider-Man
His three most popular songs, (Black Spiderman, Everbody, and 1-800) suck in comparison to stuff that never broke mainstream. Under Pressure is pure genius, gang related is fantastic, Alright is great too. Most underrated rapper, he's the most clever with lyrics since Eminem.
I love his music it gets to my heart because he is talking about pain love and best of all how he struggled with his family when he was a teen and by hearing one of his will get your attention
Great rapper who uses great lyrics to make a little story in his raps. He talks raps about unity and goes in a different direction than the rappers who talks about money and drugs.
Logic is one of the best rappers, now, maybe all time. He is underrated, but not at all underskilled. His lyics speak the truth, and he is not your run of the mill rapper who talks about doing drugs, women, and killing all the time, and when he does, it's real memories about growing up in Maryland, section 8, with his black father being addicted to drugs, and his racist, white mother, his siblings, some of whom sold drugs,the killers in his home, and the horrible memories of all that, but also reflects that in a masterful way that shows that those experiences shaped him into the man he is today, and how he got out of the hood, and poverty.
The best rapper I've ever listened to. Amazing on a lyrical level as well as a musical level. I'm not even a huge rap fan yet I listen to logic on the daily. A great guy who is relatable and makes killer music.
His lyrics are, to put it simply, amazing. His flow is addictive and each track seems to have a story to tell. Just can't get enough of this guy. Especially since 1-800 was released, Logic has been big in the game.
Personally I think Logic is easily one of the best rappers of our time and all time! Even though Everybody wasn't as good as I was hoping for he still has 3 other albums and 6 mix tapes that are all amazing!
Why is logic not in top 3, he might even be top 3 all time
He should be higher than Drake. Logic, Kendrick, and Cole are the 3 best rappers right now. Chance the rapper and Big Sean are also better than Drake.
Logic is the Best rapper today! His fluid and Genuine flow is on another level. He clearly expresses himself in a way most can only dream of.
The best rapper alive with the most amazing lyrics who is very influential. LOGIC should be on the top!
The best lyricist our there right now. Talks about what people want to hear. Not women money drugs but what rap is about. Expressing your life. And feelings. Logic is one of a kind.
He is such a good rapper, every word that comes out of his mouth has meaning and his lyrics are so influential and his fans are the most loyal fans ever trust me I'm one of them
Love this guy, keeps the subjects about real life. Always wants to help out the fans!
Definitely better than eminem and chance he chould at least be in the top 3. I think he is lower in the charts because he is very underrated and many people do not know who he is because they listen to crap music from drake and lil uzi
One of the best rappers for years. I'm happy he is finally getting exposure, he's been a personal favorite since he released one of his first mix tapes back in 2011
This guy sucks and doesn't know how to write lyrics, has a 12 year old singing voice, and is probably a douche like most other rappers.
Related Lists
Best Logic Songs

Best Logic Albums/Mixtapes
Best Songs from Logic's The Incredible True Story
Best Songs on Logic's Bobby Tarantino II