Top 10 Restaurants with Most Delicious Breadsticks
Breadsticks are some really delicious foods. They go very well as appetizers, with pizza, etc. They come in different flavors and are dipped in different condiments, such as Marinara, Garlic, Ranch, etc.

1 Pizza Hut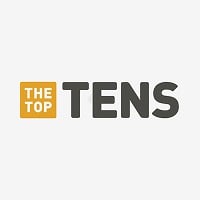 Pizza Hut is an American restaurant chain and international franchise which was founded in 1958 by Dan and Frank Carney.
They have an all-you-can-eat buffet AND tasty breadsticks? SIGN ME UP!
Pizza Hut's breadsticks are usually bread with a bit of cheese powder on it. They are usually eaten with marinara and garlic. They also serve dessert breadsticks, which is basically cinnamon sticks with icing. - FlareLightX
Not only pizza hut makes delicious pizzas but they also make delicious bread sticks as well - UltraLunalaX
Never been to Pizza Hut, but sounds delicious! - Userguy44
2
Domino's Pizza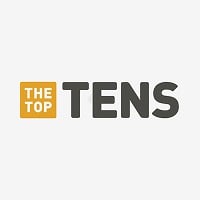 Domino's Pizza, Inc. is an American pizza restaurant chain founded in 1960. The corporation is headquartered at the Domino's Farms Office Park in Ann Arbor, Michigan. In February 2018, the chain became the largest pizza seller worldwide and in the United States based upon global retail sales.
Domino's has plain breadsticks, cheese breadsticks, and garlic breadsticks. They also serve bread twists in the same flavors. They also have cinnamon sticks with icing. - FlareLightX
The best. Especially the dessert ones. - Cyri
One of the best! - BorisRule
3
Olive Garden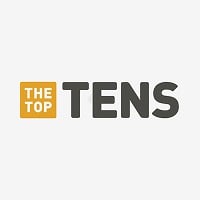 My favorite breadsticks ever!
Olive Garden usually has plain breadsticks. They are commonly served with the salad as appetizer. Many people like to dip breadsticks in the salad dressing. - FlareLightX
They are unlimited and they're from an Italian Restaurant, so you know they are going to be good. - TheManWithaPlan
I feel like whenever I go here I mainly just go here for the breadsticks. They are amazing. - bendew
4
Little Caesars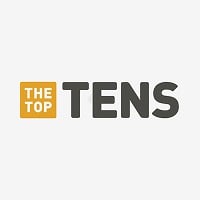 The garlic breadsticks are the bomb seriously so good. - htoutlaws2012
The garlic sticks are nasty there. Sorry had to say it. - BananaBrain
Little Caesars has plain breadsticks, cheese breadsticks, and garlic breadsticks. - FlareLightX
5
Papa John's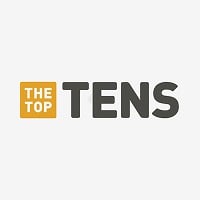 Papa John's has plain breadsticks, garlic parmesan breadsticks, and cheese breadsticks. - FlareLightX
6
Chicago Pizza
Chicago Pizza has deep dish breadsticks which are cheese covered and are covered in cheese powder. - FlareLightX
7
Round Table Pizza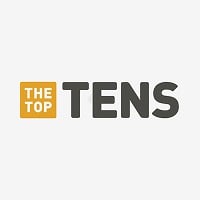 Round Table Pizza has garlic cheese breadsticks and the dessert version: cinnamon twists. - FlareLightX
8
Cheesecake Factory
Cheesecake Factory has brown bread(but it's not chocolate) and regular bread which is dipped in regular butter sauce. - FlareLightX
9
El Meson Sandwiches
El Meson has criollo bread, French-style bread with a Caribbean flavor. They usually are served on a got grill and have vegetables together. - FlareLightX
10
Marco's Pizza
Marco's Pizza has cheezybread, which is fresh-baked bread strips with our signature three cheeses and garlic sauce. - FlareLightX
Marco!
Polo! - BananaBrain
The Contenders
11
Subway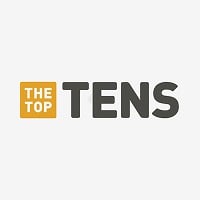 Subway is a privately held American fast food restaurant franchise that primarily purveys submarine sandwiches (subs) and salads. Subway is one of the fastest-growing franchises in the worldand, as of June 2017, has approximately 45,000 stores located in more than 100 countries. More than half of the ...read more.
12
MOD Pizza LLC
MOD Pizza LLC has cheezy garlic bread, garlic strips, and cinnamon strips as dessert. - FlareLightX
13
Chuck E. Cheese's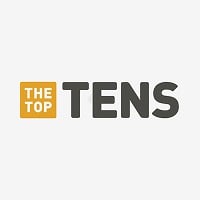 Chuck E. Cheese's serves buffalo cheesy breadsticks, cheesy breadsticks, and parmesan breadsticks. - FlareLightX
14
Antonino's Pizza
Antonino's Pizza usually serves garlic bread/ rolls. - FlareLightX
15
Hot Box Pizza
Hot Box Pizza usually serves regular breadsticks. - FlareLightX
16
Cicis Pizza
Cicis Pizza usually serve cheese breadsticks. - FlareLightX
BAdd New Item