Top Ten Rock Bands In India
1
Avial (Kerala)
The very best band in the country without any doubt... Avial brings malayalam rock to the highest level possible... Nada nada, aana kallan etc are the best of the lot... You can never stop humming to their tones
Brilliant blending they do.. No indian language based band has their class and calibre! Rex vijayan the lead guitarist and mithun the drummer are the highlights of the band.. Even though I miss anand raj benjamin paul as the lead vocalist, tony has done a fair job in filling his void
Music is awesome... The lead guitarist rocks, the vocal is average... And DJ you deserve a throne dude... Excellent work in the film "SECOND SHOW"! Keep ROCKING AVIAL...
Heard these guys at Royal Enfields Ridermania event in 2019. They were awesome.
2
Indian Ocean (Delhi)
Indian Ocean is very rocking band. The main Rahul Ram is very talented. The album Black Friday is my favorite.
The song Ma Reva... I like it very much.

So... It should take first rank in Indian rock bands.
... Perfect combo of music and authenticity... :-)
Rahul ram for his unique bass grooves...!
Sushmit sen for his magnificent lead..!
I have been in Music world for more than 15 years. With all the experience I have, I will certainly vote Indian Ocean for their amazing Musicianship.
3
Cactus (Kolkata)
A rock band with a soul... Each and every song of this band touches the heart... I guess this is what passion of music does to you... You end up creating music which people eventually end up listening every single day... Their live performance is better than the best... Way to go cactus
There's something magical about this band's music... It's nothing like the regular music you get to hear these days... It's so different- SO good that it can make a person cry in disbelief...Disbelief that such passionate musicians actually exist, that too in India...Amazing
Deserves nothing than number 1. Kick ass tight band. Love you guys. Keep rocking as always...
They are the best... Their lyrics have meaning.. Their music has soulful melody so absent in rock bands these days... And their live shows are a treat
4
Fossils (Kolkata)
Fossils by very far is the best rock back in India... Not parikrama.. Not indian ocean.. Not anyone else... The music and the lyrics, even though shares similarities with iron maiden sometimes, are original and the only sound in india that sounds true rock and roll. Hard rock, heavy rock. If you want soul music and soft rock, there's a separate genre for both. For true rock, fossils is the best rock band in india. And bishakto manush is the best rock song of all time in india.. And fossils debut album, fossils is the best indian rock album of all time.
Fossils is the best and top band in bengal because their music is so relatable. They literally draw life with the power of sound! For each mood there is a song which can give me some answers and make me feel better!. The lyrics of their songs who touch me inside. Their songs, a way to escape when I'm having a rough time and give me strength. They are next to me if I'm alone. For me FOSSILS are like a best friend and My life...
Brought back the metals scene when in 90s we were forgetting it.
Best band I ever saw...I feel the fossils only in you tube.. My bad luck I never attend any fossils live concerts...
But #fossils_is_feel
5
Parikrama (Delhi)
The best band in India... No more Sonam sherpa(lead Guitarist) R.I.P
Yes, parikrama is the most energetic and very tight band, I ever hard
Without a doubt one of the premier bands of india. Been listening to them since school and they still don't dissapoint.
Awesome vocals, awesome guitars, awesome drums, awesome everything
There is no comparison! The list is all wrong. There are true rock band.
6
Bhayanak Maut (Mumbai)
Laugh out loud why is bhayanak maut on a rock band list
Number 1 BAND OF INDIA
Yep...i heard them and was "brutally" surprised. Good musicians, good solos & the extremely talented Rahul Hariharan.
Its real rock and metal other band in list are like one direction and Justin bieber who are concidered girls band... And this band in band which deserve to be in list.. Its like Metallica, Bullet For My Valentine, trivium, iron maiden... Vote for this band... So Indians will also know what is real music...
7
Sifar (Delhi)
Supercool songs... you can't ignore once you start listening!
Alternative rock band just like nirvana
Very underrated band
Great band. Their songs are like Pakistani bands. That's why they are awesome.
8
Mother Jane (Kerala)
Seriously? A silly bengali band at number 1 (No one understands the language well and anyways I've heard cactus's songs are pale and dumb)? Indian Ocean are just above this beauty of a band because they were instantly popular. Motherjane are the best band to come out of India and have produced the best guitarist of the country, Baiju D'rajan. Their drummer Deepu is awesome as well and Suraj Mani has a good voice. Definitely should have been number 1!
Awesome band.. They rock... The taste of south Indian classical can be seen in their s
Ongs
Awesome band..
No one can equal the classical style of the lead guitars...
The classical touch that they give to each of their songs is awesome..
Good fusion, good control on musical instruments. Drummer and guitarist is awesome. The classical and western lead fuse very well.
9
Indus Creed (Mumbai)
If there was no Indus Creed (Rock Machine), who knows what Indian Rock scene would have been like. They shot Indian Rock to international fame at a time when rock was mostly unheard in India. - sumit
Indus Creed at 16 The people who have been rocking since the 90's Its just stupid
Clearly anyone can call there band a "Rock" band nowadays
List is long whereas there are only a few bands in India who understand and can "attempt" to play rock
The god & conveyor of rock scene in India, n still they aren't rated in top10,! Whats wrong with the voters
Such soulful songs. Listen "Fireflies" to know more what I mean.
10
Lucid Recess (Guwahati)
Awesome three member band... Truly awesome
One of the best bands performing live I have ever seen
They really have a genuine and full sound to their music and no doubt they are one of the best out there who should be higher in the list,if u don't agree then just go to YouTube and listen to one of their songs.
The started good. They got better with each record. Now they are amazing.
The Contenders
11
The Local Train
Literally the best band in the country! Created 2 albums and both of them are just masterpiece.
The local train is the one of the best band in India.

I like the Aaoge Tum Kabhi and Choo Lo most
The best band I ever saw till now.. They are awesome since they perform their originals and that the best thing in the band
This is the band that deserves to be on top Out of all they have most meaningful songs about life. Music is all about life and that's what they sing.
12
440 MHz (Jamshedpur)
Best band ever, rocking around for years spreading inspiration to music lovers
Waiting for your next show guys
Would like to see your live performance in my home city
This is my 1 of the favourite band
13
Eccentric Pendulum (Bangalore)
Hi, my name is ronit & my singing is very goog.. & my mobile number - 8746911933
14
Underground Authority (Kolkata)
I guess, the next gen band in India
The best combo of alt rock and rap. The next gen band of India.
The best band I've ever heard playing live. One of their OCs "Pehchaan" is a treat to the years. So tight!
Probably the only rebel band EVER!
15
Euphoria (Delhi)
Your song, compositions, music are just awesome.you deserve a better rank
Well this band shouldn't be here, isn't a rock band. Where do u find tablas in rock music.
They should deserve at last on top 10. what they doing in 21..
They are better than tiesto...
16
Pentagram (Mumbai)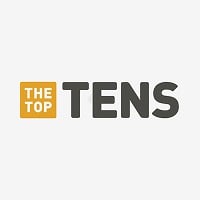 Pentagram is an American heavy metal band from Alexandria, Virginia, most famous as one of the pioneers of heavy metal, and the subgenre of doom metal in particular.
Rocked Cult a way 2013
ENJOYED A LOT WHN THEY PERFORMED IN ST JOHNS MEDICAL COLLEGE... THEY ARE awesome...
This band was os cool
Just love their stuff, they r greattt...
17
Agnee (Pune)
Mohan's voice is delicious and Agnee's sound is unique and unmistakable; music that speaks to the soul.
I love these guys
Love your voice Mohan
Agnes is amazing having heart touching songs deserve a better place
18
Thermal and a Quarter (Bangalore)
Bangalore band! Really good music!
Classic music composition! If there is anyone who manifests guitar playing with the spirit of Karate, Mr. (Bruce Lee) Mani is the man!
We required English Rock band at Hyderabad for recently upcoming event.

Please contact...

Pooran@theyellowstage.com
19
Scribe (Mumbai)
The BEST rock/metal/hardcore band the country has EVER seen.

Talk about non-conformity.

Best live act in the country as well.
Real Hard rock band
20
Cassini's Division (Kolkata)
Story of my life, rockng..
Deep vocals
21
Acrimony (Bhopal)
Best in everything.. Each composition is worth listening
Best from central India
Soulful compositions they have!
Very distinct, simply the best.
22
Sanam (Mumbai)
Awesome band, love the voice of sanam puri... and their one member named I think keshab is very talented
Becuse of this band.. I started loving retro.. Melodious voice sanam.
Love this band totally it should be on number 1...
Best Indian band ever, must be rank 1
23
Demonic Resurrection (Mumbai)
They've played in Bloodstock. What are they doing at #28? DESERVES TO BE IN THE TOP 5 at least!
They deserve to be in top 10. Give a try to their songs. Best combination of Blackened Death, symphonic and power metal. The lyrics so amazing I can't describe. Fan following is 94k second highest English band from India beside Skyharbour (Partially Indian). What else is needed?
They shouldn't be so low in the list for sure
A very appreciated death metal band with suevering vocal crashing melodies
24
Delete (Kolkata / Howrah)
These guys are sick! My favourite band from India...gicving a new dimension to rock music.
25
Maati (Ajmer)
Rising rap rock band from rajasthan
26 Kcor (Bangalore)
27
The Sueen (Kashmir)
You are living in a disputed territory and still are making great music and are one of the top bands of north!
Good Work!
28
Naaz (Kashmir)
Best band of Kashmir, you won't stop listening, if you listen to their songs.
29
Bevar Sea (Bangalore)
Indian Stoner / Doom Metal band
30 Moksh (Mumbai)
31
Thaikkudam Bridge (Kerala)
#35 is definitely not it. Needs to be in the top 20 at least. in my humble opinion, top 10. They've covered songs beautifully, and is a favorite among all crowds in Kerala. ("Nostalgia")
Marvellous I love you guys... Carry on (my one of the top song is yours nostalgia )
Fish Rock! And you'll know
All the best and thanks for being there
32
Limit Zero (Bangalore)
The best bass guitarist ever in India... Shiva a kick ass band easily in top 5, the awesome bass riff are totally the main spot of this band
Ya agree the best bass guitarist India's got Shiva
Just listen to their songs then you'll know why it defines India and deserves to be on top
Amazing vocals infused with cool bass with the whirlwind of the amazing drummer venkat sure to rule #1
33
Junkyard Groove (Chennai)
The best most authentically rock sounding band in india
Top 5 for sure. Crazy band with amazing guitarists.
The Best Band by all means.
Great voice, groovy guitar and gunning drums
34
Girish and the Chronicles (Gangtok)
He is the best vocalist in India.. If you don't believe me please listen to his covers like Pink, Rock and Roll, 18 and life, I don't wanna miss the thing, Welcome to the jungle and many more.. He is by far the best and most under rated vocalist
Come on! This band should be way up. Girish pradhan is the man!
None of the above can cover 'Sweet child' like Girish does..
The best hard rock band in India by far
35
Astitva (Delhi)
Best Band and it shows their dedication and love towards music... Each and every artist is awesome in their respective instruments... God Bless You all...
Best band ever live on stage
Best band so ever!
Awesome...
36
Agam (Bangalore)
At the forefront of Indian fusion music.
Where ragas meet rock... Awesome!
The best band nowadays.
What a band...I love it
37
Kavya's the Band (Jaipur)
Best band I have seen ever
I'm stunned to see that they aren't in top 10. On what basis then they have been judged? They should b in top 10 at least. This band is amazing and the music is exceptional
You guys are doing a great job!
Very best band of the world
38
Apocalypse (Ranchi)
Really a rocking band
Fantastic...band.
39
Magdalene (Aizawl)
One of the best rock band from the north east. Their songs are great and good to listen over and over again. Save me, heaven or hell, life beyond death are some of their great songs.
M/ the best gospel rock band in India... Great to see you on top ten Indian rock band
Awesome band. Their songs are very inspiring.
Good song, good music good band...
40
Riprap (Assam)
They could have done much better if they would have unlike other bands in India got better assistance/support and financially sound too. But their journey never ends here, they are always marching on with new ideas that adds more light to their music. That's why I never try to miss their single album as possible.
First band of Garo Hills. With lots of pleasant, heart touching love songs and some hard licks totally the best
Music is really awesome.. Heart touches somes of the songs
The Band Riprap is from Meghalaya and not Assam
41
The Down Troddence (Kerala)
This must be in top 20 at least
The band should be in top 10
They must at least in top 15
BEST Indian METAL BAND
42 Microtone (Hyderabad)
43
Lagori (Bangalore)
Awesome playing skill they have...they are full of energy every time...
44
Ageless Yard (Shimla)
This bands got some real metal digged inside... Deserve much better rank in the list...
Bunch of talented Metal Heads from Himachal Pradesh. Playing some real thrash metal. Search for "Black Paper Greed Dogs" on sound cloud and feel some great music from Himachal.
Hell lot of talent m/
Nice people. nice music
45
Divine Connection (Kohima)
...! So below? Come on! Kids... This isbthe best band in India by miles! The other top 10 in the list are nonsense seriously!
Mtv rock contest winner... Very talented band. They are brilliant musicianss
rock
top 10
46
13ad (Kerala)
A real rock band from India. Their music is so divine. Lyrics are so poetic and prophetic. They released two albums, "Ground Zero" and "Tough on the Streets.
13AD will live. People who have watched them perform and heard them live can just live on with the memory. They are simply irreplaceable!
13 AD has one of the best albums among Indian rock bands.
Godfathers of indian rock
47
Sweet Children (Bhubaneswar)
One of the most amazing bands I've ever seen.
Rap rock band Wit young Artist Very innovative. Have deep feeling in their music. May be india upcuming top band
Maybe its the next THE BIG THING because they experiment with music, they cn make you bang yo head with their metal OC's or they cn melt yo Heart with romantic OC's and best part they combine Rap and Rock
Great band!
48
Soulmate (Shillong)
! You kidding me.. Did anyone ever listen to the Piece of my heart Cover. They are certainly amongst top 10
They should be in top 10
Undisputed number 1 blues band in India.
I have been in music scene for 8 years now. I hardly came across a genre specific band who does justice to it. Awesome Blues based band ever. Tips(Tipriti Kharbangar) is an extraordinary Vocalist and Rudy Wallang, oh boy he is one of the best blues guitarist India has ever produced. Just Go through their Youtube videos. 'Summertime' is my favorite song by them. Must be in top 5.
Not everyone gets a chance to play with legends like Carlos Santana. They have already achieved it. Check their stuff!
49
Rudraksh (Jaipur)
The greatest progressive rock band
Experimental Hindi Rock band
50
Lone Philosophers (Assam)
Awesome band... Great songs... Great solos and mortally impossible drumming
Wah wah kya baat hein... Accha hein... Dheshkau... '
PSearch List