Coldplay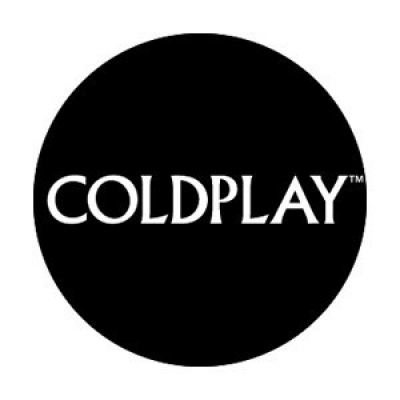 Uploaded by Rorywilbren
Info
Coldplay are a British rock band formed in 1996. The band consists of Chris Martin (lead vocalist and pianist), Jonny Buckland (lead guitarist), Guy Berryman (bassist) and Will Champion (drummer and backing vocalist). Manager Phil Harvey is often considered an unofficial fifth member. The band renamed ...
read more
.
Comments
Top
Popular
Newest
Best band of the 21st century by far. They are not emo and sadistic. They write beautiful music that touches the hearts of millions. It has certainly touched my heart and made me look at life in a different way. Beautiful, emotional songs blended with unique-sounding guitar, mellow bass lines, soft drum beats, and an amazing beautiful singer makes Coldplay an absolute wonder in the music world. Look them up, they will touch your soul. - jprg12
These four guys are pure talent. They write their own songs, they co-produced their music, the art they use for their music, every song has its own and unique cover. They are genuine, educated, humbles, creative, always changing their music, always better. One song of Coldplay could mean many things, you'll never know the real meaning until you feel it. They are not a band that uses sexual images or sadisms or do stupid things for marketing purposes. They are the kind of band that I'd like my children listen to.
Well, I can't believe that they're behind bands like Tokyo Hotel. Oh boy, well, everybody has they likes, but in my personal opinion the best rock bands are those who have slow song, those kind of songs that makes you want to kiss your girlfriend all night long, and coldplay is one of those bands, those bands with beautiful melodies, beautiful rhythm and Chris' cool voice! Great band Coldplay is
Coldplay is THE most under-rated band in the world! I admit that at first, I didn't really understand certain songs. But then I got into a really low point in my life. When I heard their songs after that, it was pure medicine. Every word made sense! All those abstract songs and lyrics were an exact reflection of how I was feeling...,feelings that I couldn't express in words...They appeal to your soul in ways you can't apprehend..in ways u can imagine only when you've been at that point in life. I owe my life to them...the greatest and most humble band out there! God bless you guys...
Great band who is willing to try new things. They are one of the few bands who actually still make good music. Yes they have changed a bit but they still have incredible talent and make beautiful music. Ever since the beginning, in my opinion, they knew how to make good music. They are not the pop crap you hear everywhere nowadays.
This is probably the best band out there. I love them so much, the songs are just so perfect and bring back memories for me haha. They should be number one for sure... I don't see how they're number 56. It's sickening to see them this low. I love every single one of their beautiful songs, no one makes music like them. It's pure genius.
So sad that they are this low on the list... This means many people have missed out the joy in listening to good music.. Coldplay rocks.. If you doubt it spend sometime listening to their music.. No doubt you will enjoy it..
I don't know why this is only 45 out of 100. This band is amazing. I can't believe the lack of votes this band has gotten. It is one of the most amazing bands I have ever listened too. Haven't listened to them yet? Well, you really should. Check out their song Violet Hill, or maybe even Brothers and Sisters. You can't go wrong listening to these songs.
Coldplay has been the most innovative band I have ever listened to. I mean there each and every song is a treat to listen to. None the less they helped me fight depression with their awesome lyrics and desiring compositions, this band has really changed my life. Bless Coldplay!
Coldplay number #43?! Really! Listen to fix you, clocks, vida la vida, Sky full of stars, up and up, hymn for the weekend, and the scientist! It should be at least the top 20 or yet the top 10! I would kill to have Chris Martin voice! Their song have great lyrics, cool or weird music videos, and heart fill meaning! This is a better band than fall out boy, little mix, and one direction! This is all my opinion
Most people think Coldplay only writes sad love songs. As a Coldplay fan who has listened to many of their songs I can tell you that that is not true. Yes some of their songs are not that good but all bands hove songs like that. But Coldplay also has some of the best music out there. Coldplay is simply one of the best bands out there!
Coldplay are simply the best band in the world, how many other bands do you know that you can name like 12 hits from the top of your head?
Clocks, Yellow, The Scientist, Violet Hill, Viva La Vida, Shiver, Every Teardrop Is A Waterfall, Talk, Paradise, Charlie Brown, In My Place, Square One, Speed Of Sound,... the list is endless, Coldplay simply are the best band in the world and it's a shame to see them ranked this low :(
I don't like all of their songs, I like these(god put a smile upon your face, violet hill, talk, politik lovers in japan, viva la vida, death and all his friends, 42, x & y, what if, fix you, clocks, the scientist, in my place and yes)I didn't listen to all these bands on here, I don't know all of them but coldplay is very very close tobe the biggest band on earth, cause they're the best band I know, (I know the beatles, guns and roses, evanescence, linken park, the roling stones)ha don't you agree with me? - crackinsteve
Don't get me wrong there are some great bands on this lis butt them being so low on the list shows me this list is trash. They have produced some of the most intellectually deep, compelling, classic, rock music in history. Shame they are not higher. They should be at least in the top 10.
Coldplay make epic songs that are memorable and to be honest some of the best songs in the world at this age and time, I recently saw them live and it brought me so much closer to them, I love them and they should be in the top ten not on 53, come on people
Coldplay actually have songs that don't have to do with LOVE... It's all about the world, their songs are more insightful than the regular "Glad You Came" or "Party Rock". Can't believe it's 38th place! Goodness gracious, Coldplay is simply magnificent!
Coldplay is the best Alternative Rock Band ever. They certainly know how to make good songs. They have the best lyrics of any band. They address political and social issues, which is different to Bruno MARS: HAVING THE WORD SEX IN ALL SONGS
Coldplay is just AMAZING. If it were up to me, I would place them first. Their lyrics are all very inspiration and down to Earth. If you haven't listened to them yet you need to do so very soon. Also when you begin listening to the songs you feel like you've been listening to them for ever.
I never took music seriously, but after hearing Coldplay.. I actually feel great and their music inspires me. It is an awesome band. They really deserve a much higher position.
Coldplay has been, undoubtably, one of the, if not the most influential band of the 21st century. Their music has touched the lives of millions. Every album is new and experimental on a whole new level, usually breaking the grounds of what people consider to be contemporary, which is why Coldplay doesn't have one specific sound.. and in the end Chris Martin's soaring vocals sell the whole thing. Phenomenal band. My favorite band. They deserve to be in the top 10 at least.
Coldplay has some really moving and classical music. Viva La Vida, Paradise, Clocks, Fix You, Parachutes, The Scientist, Violet Hill are all amazing, They have three times the number of awards of the red hot chilli peppers, and three times the awards of Nirvana. Those bands are 13 and 14. Coldplay then should be in the top 5.
Really?! 48?! Coldplay is one of the best bands ever! However, I can understand, because other bands like Led Zeppelin and the Beatles are a lot more well known... More people should know Coldplay...
Are you kidding me?! Coldplay should be top 20! I think they have a wide range. The loud pumped up sounds like Don't Let it Break your Heart and Politik as well as calmer more soothing songs like Fix You and Parachutes.
I expected them to be at least in the 20's if that. Amazing band every single album is different yet amazing, its not all the same thing every album, every song, every lyric is different, yet hits the heart perfectly. Goosebumps every time I listen to them.
Coldplay has created a genre untouchable by other artists. With songs like Life in technicolor, The hardest part, Fix you, Speed of sound, In my place and Viva la vida they've set their names in stone and sent their voices into the ether.
Related Lists
Best Coldplay Songs
Best Coldplay Albums

Best Songs From Coldplay's X&Y
Best Songs From Coldplay's a Rush of Blood to the Head
Best Songs On Coldplay's Mylo Xyloto