Journey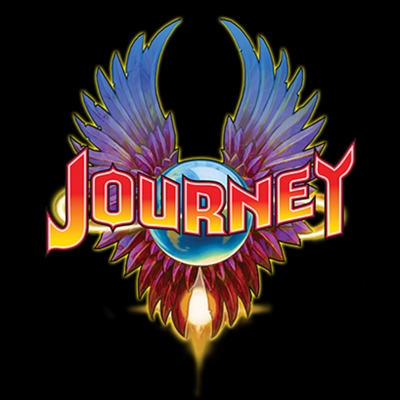 Uploaded by BKAllmighty
Info
Journey is an American rock band that formed in San Francisco in 1973, composed of former members of Santana and Frumious Bandersnatch.
Comments
Top
Popular
Newest
Steve Perry-era Journey is the best ever! Their song catalog is so diverse. Perry's voice is one of the rarest voices in rock - a Godsend. Schon's rocking guitar riffs, Cains' amazing keyboard, Valory's bass lines, Smith's drums! I also loved Dunbar on drums and Greg Rolie's voice in combination with Perry's. The writing team of Perry-Cain-Schon was unmatched. They all work together for perfection. Although we love listening to many of the other bands that are (so far) rated higher on this list, how many of them do we like to sing along to? Journey just inspires you to sing along. You get into the emotions in the song, sing along, and feel like it's your own mantra. I never get tired of their music. I love them because their lyrics are inspiring or sentimental at times, and other times they are suggestive without being nasty or vulgar. I love that... and I love Journey!
I will not complain that Journey isn't at the top, because we Journey fans should know that they are underrated, I'm surprised they're actually this high, I will complain about Metallica being at the top (beings they are metal, I love Metallica and Kirk Hammet is amazing but they're metal, same with avenged sevenfold), I don't understand why Linkin Park and 30 Seconds To Mars are up this high though - jfauser
The return of Journey with a new Filipino frontman, Arnel Pineda, is outstanding! Their Journey Revelation Album hit No. 5 in the US Billboard Chart on their debut week and has entered the national Top 100 charts in six countries in its debut week of release in Europe. Keep rocking Journey! - jamil
they're the COME BACK BAND with their new lead singer ARNEL PINEDA. Great music on their new REVELATION CD, and the guys are AWESOME on their tours with great reviews. They are ROCKIN' THE USA! KEEP ROCKIN', GUYS... - APIFS
Journey needs to be at least in the top 5 rock groups of all time! With those crazy notes sang by Steve Perry, "The Voice", they are by far the best group by far! The most toured group there ever was! Lets get them in the top 5 where they belong!
Love, love Journey and Arnel... You guys are the best. Past and present. We (your fans) feel you should be number one. Great show in New Orleans, see you again next year! Appreciate my meet and greet with Arnel... AWESOME. :-)
I'm 15, and I have been listening to Journey for all of those years. There is no song of theirs that I do not like. "Don't Stop Believin" has been my favorite song for a long time. I have heard so many songs that I absolutely love, but they will never take its place as #1.
Journey won the Newman award for the most popular band in the 20th century you can not tell me that. That does dot deserve to be number one than I don't know what you consider #1
I don't understand how they are NOT no. 1! Songs like "Don't stop beliven'" "Open Arms" "Separate ways" "Anyway you want it" "Lovin', touching', squeezin'" and "Wheel in the sky" HOW are they NOT no. 1 and X Japan in front of them? I can't even call an X Japan song, and I'm pretty sure anyone call call at least three Journey songs. - Pancakemix8938
Without Journeys music I don't know what to do, I've learned multiple songs of them on the piano, they had a great singer and the band itself and all the songs they are making are truly incredible!
Just the greatest. A good variety of inspirational, rocking, sentimental, great music and vocals. Love Steve Perry. Other vocalists since Steve Perry have been good, too, but Steve's the greatest.
Their songs are timeless, and with their new lead singer they were resurrected. I like Don't Stop Believing, Faithfully, and all the great songs they made. Go Journey Go, great band of all time.
They are a great band, you can rock and roll... nothing to compare off journey is only the great band, amazing, awesome... I really enjoy their music and I love it... more album ang songs for journey...
Journey's songs are timeless and have stood the test of time! Don't stop believin' has become a anthem to many... Journey will rise to the top my friend.. Don't stop believin'!
I am not going to argue about talent and musician ship, it's so objective. But Journey definitely deserve to be higher up. Journey not only invented the power ballad, but they invented the rock anthem. Epic songs that define a generation. Who out there has never heard Don't Stop Beleivin. Hell; who out there can't sing along.
Journey the best band ever.. I love their music and I really admire them... I looked to all the band but nothing to compare to the journey band they are the best if all...
Definitely a top 10 band. One of the most powerful rock bands with worldwide appeal. Arnel Pineda is somehow an even more powerful lead singer than one the best of voices - Steve Perry.
There is no way Journey should come after some of these no name bands. Whatever. And Korn wasn't on this list. Silly people. I know it's all subjective, but still.
journey is very much alive and kicking, truly an american legacy not only to the mainland but to the rest of the world. JOURNEY is the group for the ages - jummon
JOurney should be #1 no doubt, but where is AC/DC on this list! If you don't like AC/DC you aren't a true rock fan and shouldn't be voting on this list. - jaxballer9
Best band ever! I'm surprised that it feels like Journey is considered a small thing when really they shaped music in the 80's.
Wow Wow Wow how the hell does Journey fall this low. What idiot puts MCR, No Doubt, and Panic at the Disco ahead of these guys. Seriously people.
WHo the Hell is 30 seconds to Mars? REALLY! I agree with this 14 yr old and I would say sadly I feel bad for many of you all to think you know talent when there is a lot less quality singers comping out now than back then. Research is all I can say actually listen to songs and see if u can understand the words and melody to go with these words. Not just throw out sentences that can't tell a story. Journey had musical talent then and to this day as well as writing songs ability. Plus Steve had one of the best stage presence ever, by a performer. You don't believe me look on YOU Tube! this is a disgrace at 33 SMH what garbage you listening to that truly you can say Journey can't beat them? You have way too many great Bands in the 60's compared to now, Now That's Real!
Steve Perry is a genius when writing music/lyrics and an angelic voice that gives you goosebumps! There are no words to really describe him. A true gift from God!
Steve perry is one of the greatest singers of all time and made this band what they once were but not now. No Perry no Journey
Related Lists

Best Journey Songs
Top Ten Greatest Journey Albums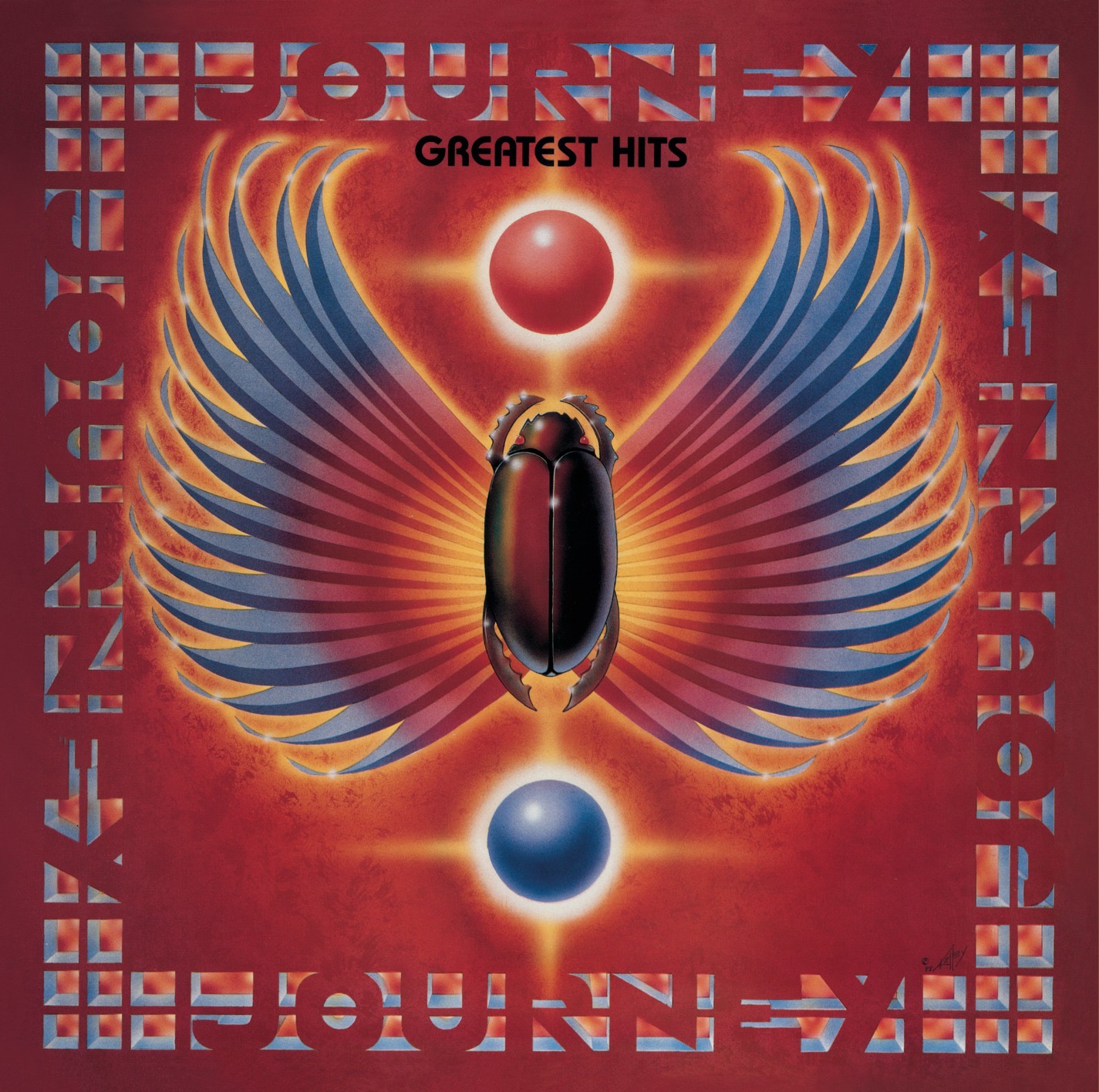 Top Ten Journey Songs to Play at a Funeral

Best Songs On Journey's Frontiers

Best Songs On Journey's Escape