Kiss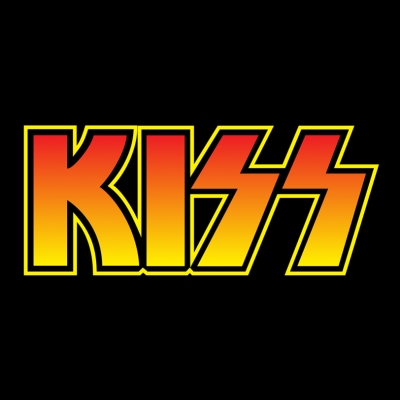 Uploaded by BKAllmighty
Info
Kiss is an American hard rock band formed in New York City in January 1973 by Paul Stanley, Gene Simmons and the band's original manager, Lew Linet.
Comments
Top
Popular
Newest
I can't believe that KISS could ever be this far down the list. But KISS has been known not only to thrill and excite their audiences and fans, but also not to be liked. People can say all they want about KISS, but they are the truest, most honest band, and the best in the world rock and roll band that had ever hit the main stream of music. Now as a big huge fan of KISS. Maybe they don't need to be at number one, but at least in the top 5 or 10. I'm sorry but I don't feel that any of the '80's, '90's, or even any of the newer bands of today should even be in the top ten greatest rock bands of all time. I'm sorry but Golden Earring should even be in that list of greats with the Beatles, and the Stones. So there is my input.
all I have to say is that it is a shame. when you listen to their music you're not entertained, its the greatest experience of your life. I went to a KISS concert. i could take every concert I've ever been to, put them together, and it still would even be half as good as that KISS concert. its an absolute shame. if you were a real ROCK fan then you would definitely vote for KISS. you people make me sick. if KISS isn't #1, then i don't know who is. i am the ultimate KISS fan. i didn't even grow up in the 70s and i still know how awesome they are. that says a lot about their legacy. KISS ARMY!!! - iceman60
Kiss has GOT to be closer to the top! , they are one of my favourite rock bands and they deserve to be be higher up! And since when is ABBA rock?
At this point in our humanities timeline it is a huge matter of opinion and the population has grown in favor of the opinion of those who put the offspring... over KISS in short we have evolved into a time of bieber fans and katy perry fanatics. Music such as the likes of KISS is extinct and we will never be graced by anything of their magnitude ever again. I feel bad for anyone who was not around in the 70's and 80's even the 90's during the time of The hottest band in the world... KISS. No band will ever take their place they are legends in their time and will sustain.
Longevity; since 1973. Great records; Alive, Destroyer, Rock & Roll Over, Love Gun, etc. Great songs; Rock & Roll All Night, Detroit Rock City, Beth, Shout it Out Loud, Calling Dr. Love, Hard Luck Woman, Love Gun, Shock Me, Rocket Ride, New York Groove, Etc. Record sales; millions and millions served. Killer live show complete with blood, flames and smoking guitars; the gold standard for modern rock concerts. Credentials; now RRHOF inductees. Influence; many of the bands on this very list either opened for KISS, were discovered by KISS, copied much of their live shows after a KISS concert, painted "KISS" on the side of their vehicles, or picked up the guitar for the first time because of Ace Frehley. Killer lead guitar player; Ace Frehley. Yes; Ace "the-one-and-only-Spaceman" Frehley. Did I mention Ace Frehley?
The best rock band of all time! Should be in top 5 at any cost. Most of the artists listed above are influenced by KISS
I've seen kiss in concert and they are the best rock band I know ever since 1973 they have been a massive hit they have outstanding music but kiss is a band that needs to be seen to be herd now some people say they wear make up because they're not good musicians well they have done many music videos with no make up and they're stage performances are amazing with the bombs going off and Gene Simmons spitting blood and breathing fire no body else did that
Disgusting Number 42! Linkin Park, Green Day, Heart ahead of KISS. These guys are living Legends no ones show went where Kiss shows went. More Gold albums than any other band in history. One of the only Band that innteracts with their fans just look at all their memrobilia. I saw them last year and they still rocked some people just don't understand - Lilbob93
Please stop voting for this crap. Vote for Slayer or The Sex Pistols instead.
Haha, this is not crap. I have personally seen Kiss live they are a very good band. - littlestpetpet41813
Kiss is my favorite band in the universe, They have some of the most popular rock songs ever written. Take the rock and roll national anthem Rock and roll all night, and party everyday. I seen them live in concert in 2009, and it was the best dam show on earth. Plus the sound quality for playing live is amazing! You wanted the best, you got the best, KISS
Well yes KISS were the greatest band... At one time and only with the ORIGINAL members(gene, paul, pete, ace)but now sadly they have become a parody of themselves, losing all historical notoriety, so instead of being remembered as a band of mystery and energy, they are a tired old act, milking a dried up old moo! A great pity
How the hell are they this low?! Over 100 millions albums sold, the greatest live show of all time and rock icons.
Songs such as
Rock and Roll All Nite
I Was Made For Lovin' You
Beth
Detroit Rock City
Shout It Out Loud
Love Gun

These songs will go down in history I can't see why they are not in the rock and roll hall of fame and so low on this list. - frapp10
I think that KISS should have placed higher but I think their ranking on this list is correct. Don't get me wrong, KISS has REALLY GREAT SONGS! But the KISS sound really isn't metal anymore. It was metal in '75 to '77, but today? NOT! That's why I can't understand how Zeppelin or the Beatles placed so much higher than KISS? Zeppelin & the Beatles arnt even heavy let alone metal. KISS should be much higher & Zeppelin/Beatles should be way lower ranked. KISS is & always has been heavier than Zeppelin or the Beatles.
Kiss is totally the sexiest, coolest rock band in the world., how are they so low! Gene Simmons is my model #BEST BASS PLAYER EVER! Paul Stanley, have you heard him on I was Made for lovin you? He sounds awesome! Peter Criss does the most unique drumming EVER! BOOM! Ace The Frehley can make the guitar sing and cry at the same time!
Hello? 50? Last time I checked they were at 44! I mean come on. They have been rocking us since 1974! Who the heck is ABBA and how in the world are they above KISS? Have you seen Gene's tounge? What about the boots! Radio head? Nickelback? Foo Fighters? Coldplay? Who are these people? KISS played at the super bowl AND on dancing with the stars! They just had their own kruise and are planning a second! A man once said " you can't describe a KISS concert if you've never seen one" They don't play concerts, they put on shows! You people suck for putting them in 50.
KISS Needs to be in the Top ten in Best Rock bands of all time, because they are better than Today's music and have very kick ass music and stage performance. All I'm say is KISS is the best than Today's Music, so all of you haters0 can go to hell for it and KISS my ass of all this bull.
I clicked on this list and I could've sworn Kiss would be in at LEAST the top five. (Even though it deserves higher. ) I'm actually quite shocked, and even a little furious to see all of the not so good bands above it. (Some of the bands anyways) Kiss, in my opinion, practically defines music, and they are just legitimate legends.
Most overrated band of all time.
Why is KISS at 70? KISS is one of the best bands ever, they created hair metal, defined what a rock concert could and should be and unleashed some of the best songs of all time! Both KISS and Alice Cooper deserve more awards, applause and fame then they have
Wayyy too low on this list. 40 years ago, these guys forever changed the art of the rock concert from just music to an artistic experience. Every time I see them they still put on a fantastic show. The icon of KISS and their faces is one of the most consistently recognized brands on the planet. Every continent has multi-generational KISS fans with painted faces. I love the other bands but none has the universal marketing recognition of KISS
The Best band EVER! Honestly they should be up there, HIGH up there.
I love Kiss so much they are just plain awesome and so unique. That's what makes them so great there is nothing that can reach their awesomeness.
KISS should be in the Top 5 at least, with albums like Lick it Up and Destroyer, KISS created glam metal, as well as being able to sell out 7 stadiums in 1 hour. KISS should be near the top of this list, as they are near the top of heavy metal music!
I was trying to find other great bands that sound like Nickelback and I found an awesome band that sound like them its called Default. Have you ever tried that band?. They play awesome songs called 1:Wasting My Time. 2 Count On Me.
How the hell did Kiss get 47th? Metallica isn't that good... its only there cause they have mae a come back. Kiss has 10 greatest hits cds with like 15 songs on each. Kiss is the greatest band ever - Waynerooney
KISS should be top 5. They are my number 1. You haven't experienced what a real concert is until you have seen KISS perform. Paul Stanley has kept this band alive for 40 years, and they sound just as amazing now as they did in the 70's.
Related Lists
Top 10 Songs on Kiss's Creatures of the Night