L'Arc~en~Ciel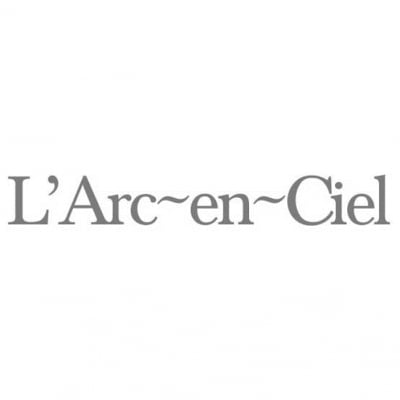 Uploaded by BKAllmighty
Info
L'Arc-en-Ciel is a Japanese rock band, founded in Osaka in 1991. With a reported 40 million records sold, they were the first Japanese act to headline at Madison Square Garden.
Comments
Top
Popular
Newest
I think four all of them are most talented player in Japan, Hyde has quite beautiful and powerful voice and huge difference between low tone and high tone. The sound Ken create always the sexiest and most melodious in the world. Tetsu even though is a base player, but he plays as melodious as guitar. Yukihiro is ridiculously a high level drummer, second to none, obviously. They are the pride of our Japanese Rock!
L'Arc~en~Ciel is a band that truly lives up to their name of "rainbow. " Throughout the years, the band's diverse sound, that sold millions of records, has truly colored the lives of the people who had the great opportunity to listen to them. Their diverse musical style can be attributed to the fact that all of the members, who have different tastes in music, can compose. And they are also not afraid to experiment with a new music style/genre with every new release. In this fickle world of entertainment, it is actually difficult to stay on top. Stars shine and fade away. But L'Arc~en~Ciel still manages to be at the top of the Japanese music scene. Being in existence for 20 years, the band can still manage to catch the attention of the public with every comeback because they always bring something new to the table. Since they are not afraid of experimenting with a new sound, as mentioned previously, their releases are always fresh, and resonates with authenticity. If there is a band ...more
L'Arc en Ciel has been noted as a Japanese rock band that started out with four friends trying to make music. Even after a scandal and death of the previous drummer, they not only survived - but became more awesome. Seriously, how many bands are able to stage a 20th anniversary world tour? They've still got things going for them! It's an appeal that doesn't diminish!
it's a shame that just because they're japanese not much people knows them... for me, they're in the same level as western bands like metallica, queen, the beatles, aerosmith, they ahve amazing songs.. and hyde... he's just the best vocalist of all time, he has an mazing voice, this band deserves more popularity in America and europe.
Comprises of really the best members a solid band can ever dream of. They are the first band that drew me into the rock music scene. Thereafter I've heard/followed so many rock bands performances but really none of them can be comparable to L'Arc~en~Ciel. They are truly amazing and talented bunch of people. They love what they are doing, and you in turn love them doing what they are doing. It's the perfect relationship with music.
The most perfect they can be. All members are talented and produce high quality music. The fact that they have been able to have a world tour this year, with no promotion on other countries shows how the music just speaks for itself. May they shine forever!
Their songs are so emotional. Relaxing tunes, ballad, rock, pop, folk tunes, etc. The variety is wide enough for you to find one or more to become addicted and make them your favourite. Listening to their songs feels like seeing a rainbow in the sky! Brilliant!
L'arc en ciel is the greatest band I've ever know. Their song just awesome. I never get bored to their song. Their live performance so epic. Haha. I love their live performance at my country, Indonesia, last week. And finally, I can watch them live.
Their songs are like spectrum of the rainbow - colorful and beautiful. They move along with time and not just sticking to one style. Even until now, I still think their old songs are equally outstanding and will never get tired of them.
The Japanese rock band is a legend in Japan. The only reason why not so much people knew them is because their songs are in Japanese. Their tune is unique and overwhelming and will always sound good to me.
They really do deserve to be in the top ten band. They are handsome, but it is not only their looks that make this band great, the musicians are all pros, great songs, great lives, great everything! - Joicerojo
For 20 years for contributed in music world? Not easy job, eh? You won't get bored listening their songs and of course not easily to forget. And because of that, they have their loyal fans all over the world!
A great band! The voice of Hyde is great! If you have gone to there live show, no one can escape from loving them! Their songs are great too! Many Many good song like ibara no namida, niji, flower, link...
a perfect band with four talented members and possess superb skills. great drummer, great guitarist, great bassist and great vocalist. they show me true what is true music. - khai0206
Wait for 2011, they will have a world tour. Make sure to attend and enjoy the concert because its once in a lifetime having an extravagant and memorable 20th anniversary. - ronluna
The world's best band L'arc en ciel the best vocalist of the universe that most want to bone ash have to win please vote for them! So you have to support much much please vote...!
They are perfect band. If only they in Europe or america, maybe they will be famous with no time. They are the one of best band in Asia with international quality.
Okay I know this is not an English speaking band, but they should be much higher on the charts. Little under rated because of where they are coming from.
I'm very very love this band.. Song, music, member, over all I like it and never disappointed.. Laruku always produce something fresh and they fans love it
L'Arc is the best!!they produce a very unique rock sound...various types of rock song!! they are very2 talented guyz..
I can't believe L'Arc is not in top ten..I mean they are great n talented musicians..put them in top ten...L'Arc is the best band in da world!
They are a very unique band and their sound is very diverse. The musicians also have very nice skill and their solos always impress.
The best band EVER!! Tetsu-sama, Ken-sama, Yukihiro-sama, and Hyde-sama are all very talented and the lyrics are beautiful! - Nejixchan
Yes! This band is amazing. This is what four people can do with 20+ years. Truly amazing band and Hyde, even though he's not the greatest singer, he can make you feel emotions you haven't felt in a while. Well, what can I say? I love this band to death... Long live Laruku, Tetsu, Yuki, Ken and Hyde!
Pure genius rock band. They are very versatile and original in every sense. I wish there are more bands like this out there.