Muse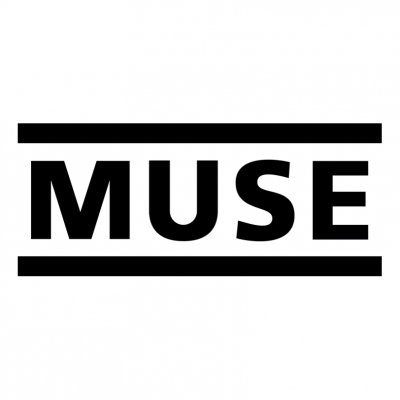 Uploaded by BKAllmighty
Info
Muse are an English alternative rock band from Teignmouth, Devon, formed in 1994. The members are Matt Bellamy (lead vocal, lead guitar, piano, keyboard), Dom Howard (drums, percussion) and Chris Wolstenholme (bass, backing vocals). They've won several awards including five MTV Awards, 8 NME Awards, ...
read more
.
Comments
Top
Popular
Newest
I'm shocked to see that Muse is not at or near the top. They are such a brilliant band that deserves so much more than 18th place. Some may argue that particular albums were not the greatest (notably Musers who disapprove of the new sound that the band have been experimenting with), but that should not lower them to such a demeaning place on this list. Showbiz, Origin of Symmetry, and Absolution are so rocking and creative, it's a shame Muse aren't number one just because of those albums. Plug in Baby, Citizen Erased, Uno, Hysteria and Hyper Music among other songs in their first three albums have a grating, harsh and yet beautiful tone that has the crowd going nuts within seconds. The next albums are just as awesome, they shift into more futuristic tones, but that definitely does not drop them from the rock category. Black Holes and Revolutions brought Muse to a whole new level of music with songs like Take a Bow, Map of the Problematique and Knights of Cydonia. These songs still ...more
If, by the virtue of charity or the circumstance of desperation, you find your eyes tracing the outline of the three to four British musicians that make up Muse on stage in a recorded live performance, you will discover many exotic facts. For example, you will discover that an action so simple as running about with a guitar can command a multidimensional spectrum of emotion, KAOSS orienting seventy thousand unrelated bodies, like at will. That music manipulates, that there is such a thing as too good to be true.
That no matter how good you thought music could be, Muse is actually way better than that.

That there are at least like three people who will come up to you because of Muse and list their various grievances against Muse, starting with the impeccable opening of "Muse sucks. " That it does hurt a bit to be wrong. That it doesn't matter whether Muse is in the Top Ten rock bands of all time, except it makes it easier. That we all want it to be ...more
I'm kind of amused how Muse is not in the top 10? Of course Led Zeppelin, The Beatles and Queen are classics and even Muse cannot be compared to them, but Muse is from different generation than them. And I genuinely think that Muse is truly one of the greatest bands from their generation. Everything Muse does makes me wanna love them even more. Every song has their different sound which seems to be rare these days and different albums seems to be every time different. Even though, as classic-Muse (the first three album) lover, even their newest music is bloody amazing. They got bloody fantastic singer-guitarist whom vocal range and skills are amazing. Matt Bellamy, in my personal opinion is the genius of music and most talented person I know. That man has guided me through childhood to where I stand today. He is way above average musician and if it wasn't for him I wouldn't be the same person that I am today, because of the message he sends through songs. Muse has changed my view on ...more - gaylopsia
EH! 18TH!? Have you not heard Matt's (singer and guitarist) Guitar work, especially the riff ( Plug in baby, Stockholm Syndrome to name a couple), piano pieces (Butterflies and Hurricanes, Newborn) and singing (well all of em, the levels of pitch he can reach! )!? Not a lot of people can play like him! Then There's chris, the bassist, you telling me that you never heard Hysteria, Uprising and Uno!? And there's Dom, the drummer, so much energy and and hardly misses a beat!?
There's so many people listen to there music, get influenced by there music AND makes em wanna play or go back to playing guitar and piano!

Then there's the fans, I am proud to be muser, for the band who influenced my playing in guitar, brought back my love for piano and keyboard despite my hearing disabilities!
Then there's the live performances, they always go al out for the crowd! Just check out their live perfomances!
And also, a few of their guitar riffs have been voted into the top 100 ...more
I'm a big fan of many of the above and below bands, but Muse are simply one of the greatest bands of all time. They have delivered fantastic, awe inspiring, sometimes operatic music. The likes of Knights of Cydonia, New Born, Bliss, Plug in Baby, Time is Running Out, Stockholm Syndrome, Butterflies and Hurricanes, Thoughts of a Dying Atheist to name but a few. And I didn't even get into Resistance which has some simply astounding songs. I have been looking through lists of the greatest bands of all time and Muse's constant lack of presence astounds me! 18 years of sensational and influential music means they deserve far more praise. I have been a fan for some time and their music is one of the biggest influences on my life. The up beat, sensational message that they put out needs to be heard and adored by more!
Most talented band in the world. Whether you agree or not, it's a fact. Matt Bellamy is by far the best front man of all time. There is literally no genre he can't write a song for. And is also the best guitarist by a mile in his generation. And pianist. Dom and Chris are both up there with the best in both drums and bass respectively. They have no boundaries and are also the best live band of all time. The sound the generate for three people is ridiculous. But what I love most of all about muse, is that the simply do not care about what you think. Matt Bellamy rips every government apart with his lyrics and isn't afraid not only to take a stand against corruption, but broadcast it to a world-wide audience. If you disagree with what I've said... You simply haven't heard enough of them.
Muse is the only band which makes one of the most to the bone, touching, universal-size music. Their music is the perfect example of evolution.
Their music resembles contemporary issues that surround us unlike all the other bands (tokio hotel, especially) which writes no more than heart breaks and emo stuff.
Muse is one of the most greatest bands of all time, it should totally be in the top ten, it deserves it, and honestly, Muse is way better than 30 seconds to mars and Iron maiden) Duh, what the hell is doing down here? When it deserves a place amongst the Beatles, zeppelins and queens?
Dominic is one of the most talented and one of the most creative drummers I have ever heard. Chris? The best of modern rock era. And matthew? He is a god. Indeed one of the musicians that will never be born in this world.
(Outer space) It is epic! Their music is.. Different. And something different is what we need!
Proud to be a true Muser, I won't give up.. Until Muse gets what it ...more
Muse are an incredibly talented, versatile band who have evolved enormously since they released their debut album 'Showbiz' in 1999.

Since then, Matt Bellamy has established himself as one of the most exciting front-men to ever grace rock and roll. His charisma and musical ability has propelled Muse into contention for one of the best rock bands of all time. With songs like Hysteria, Plug in baby, Muscle Museum and Knights of Cydonia, they've reinvented grunge as a neo-classical, high gothic, future rock.

However, it wouldn't be fair to claim Muse as one of the top 10 greatest bands of all time without acknowledging some of their weaker moments. The 2nd Law and the Resistance were experimental messes at times... with songs like Undisclosed Desires and Resistance treading in the realm of generic songwriting.

Overall Muse are an extremely accomplished band who are deserved of earning a place in the top 30 Rock bands of all time, however that's where I draw the line. ...more
Are you guys kidding me. You think 30 Seconds to Mars is better than Muse. I will give someone a lot of money if they can find someone as talented at Matt Bellamy. The guy is one of the greatest musicians of all time. Not to mention that Chris has the best bass sound in all of rock music and Dom has such a great style and his fills are genius. If you hear his drumming, you'll be able to recognize that it's him. Not to mention their songs. They can range from Micro Cuts to Ruled By Secrecy to Exogenesis (this is brilliant all the way through) to Execution Commentary - give yourself a high five if you know this one. They shouldn't even be in the top ten. They should be # 1
Why is Muse not in the Top 10?! Get out! This is an outrage! Come on, Muse are one of the most unique and talented bands I have ever seen! Matt Bellamy with his angelic voice and Guitar, Dom is amazing on the drums and Chris on bass, How could you not love this band?! You will never hear a song like Knights of Cydonia or Uprising from any other band and each of their albums are completely different! This is a band that takes risks with their music and succeed every time. If you haven't listened to them before then you're missing out and if you hate them that's your opinion, but I personally think Muse deserves to be in the top 10.
Muse are probably the most quality band ever.
Can you please take a moment to look at the first position? TOKIO HOTEL? 30 SECONDS TO MARS?
Muse can be compared with Queen an other bands that had made the history.
Matthew Bellamy is a pure genius, he has wrote some of the most powerful and meaningfull song of this century. He play the guitar and the piano like no one nowadays.
Dominic Howard is probably one of the most talented drummers of our times and Christopher Wolstenholme is such a badass bassist!
So, let them win.

Not even top ten!? Long time fan of these guys. Where I'm from, most people know and like Muse because their home town's only about fifteen minutes away. My parents were fans when I was young and I've got fond memories of songs from Absolution and Black Holes And Revelations. Never stopped loving them, and got to see them live last year in the O2 with my best friend. Matt Bellamy is a ridiculously talented and visionary musician with such a powerful and unique voice. I have to note their perfect use of bass in their music - not many bands can make three members work so perfectly, and part of their massive sound in such a small group us how they utilise the sounds of the bass. Incredibly versatile, from borderline heavy metal to dubstep to fifteen minute symphonies, they seem to make everything work almost cinematically, and the lyrics are fantastic too.
MUSE ( name must be in capitals) are without a doubt the best rock band out at the moment... Admittedly best rock band ever may be a contentious but certainly plausible. They're live performances are legendary with their stages blowing any reasonably intelligent music fan away and their music...

Creatively unique, lyrically mystical and instrumentally beautiful... MUSE have made music that I can find myself almost in a trance of another world with songs like hyper chondriac music and exogenesis and then songs that make me jump around my flat like a prat in glee with songs like knights of cydonia and time is running out.

No other band has made every album SO different and yet SO amazing MUSE should most definitely be higher than this
I don't even have to defend Muse or hype them up at all. All you have to do is listen to their music and you will understand. Those who have simply associated them with Twilight or who have never listened to anything aside from their mainstream hits just don't understand. They are the most musically gifted band I have heard in all my years. Their style is unique, I have yet to listen to anyone that comes close to putting together so many genres of music yet making it so appealing! There a lot of good bands on this list and to each their own, but honestly a whole new world opens to those who give Muse a true listen.
Muse is an awesome band. In my list of top ten bands, they would probably be 10, just because some of the older bands I feel are better, but I still LOVE Muse. Matt Bellamy is an amazing guitarist and singer, and his vocal range is incredible. The Bassist Chris is awesome, and uses very interesting bass effects, and his playing is awesome. The drummer is also really good. My favorite song by them is either New Born or Knights of Cydonia. I just saw them in concert, and it was AMAZING. Great concert, plus for $70, who can beat that? However, I feel as they keep making new albums it is getting worse, as the 2nd Law was terrible. However, Drones brought them back up, and I hope they continue going up.
WHAT THE HELL!? why are they so under rated? They really deserve to be on the top 10, Matt is a great musician, singer (he got an amazing, beautiful, and unique voice), and songwriter, Dom is one of the best drummers I have ever heard, and Chris a very VERY good bassist... and, sorry to tell you Echelon but, I was a great fan of 30stm until I met "a British Band called Muse"! (Matt FTW xD)Yeah, and I know that 30stm isn't very good, I got bored of them because they lack of variety, all of their songs are the same thing.
Musers UNITE
Let's show everybody that musers aren't to mess with!
Matt has an insane vocal span and sings while playing other instruments like a GOD!
Dom is probably one of the most energetic drummers ever!
Chris must be the most insane fingertapper ever!
Truly pwoper!
They are such a awesome band! they must be in the top ten. I just hear them a few years ago, and I totally fall in love with them music... was just like bum! The Lyrics, and the armonic melodies.

Friends sharing music, and success. Multi-instrumental members.
Chirs, Dom, and Matt, with the amazing Tom Kirk.
Talented people making the music they want share with the world. Join millions fans making thin the universe... MUSERS WE ARE THE UNIVRSE


BEST BAND EVER guys, it's a huge shame guys because this band MUST be on top 3, according to me this is the most underrated band because no one has really heard most of the songs, they have three back to back best british rock albums, also when they became famous in US they won the grammy for best rock album, they r my favorite, I think each one of you who don't know, should listen their songs, I bet you will be amazed by the way of Matt's singing and the riffs, MUSE YOU ARE AWESOME!
If you look at any band on this list everyone will be saying. "Oh, why isn't this band in the top ten? Why they are the best band in the world" Well get this through your head, There is something called an opinion. But guess what, when it comes to MUSE, opinions don't matter because it is a fact that they are truly the greatest band in the world. Listen to them once and you will be hooked. All three members, Matt, Dom, and Chris are INSANELY talented at what they do. It's hard to find people with more talent when it comes to rock.
Muse not in the top 10? This list is a disgrace. Muse is truly talented and the amount of experimentation they do with their music is mind-blowing (their genres range from symphonic rock to progressive rock and even metal-rock) In addition, they are often praised for being even better life than in the studio. Matt, Chris are all so proficient in their own instruments and not to mention Matt can sing and both play the classical piano and the guitar
Never saw a band that was or is as versatile as Muse. Successfully goes into many different genres while always staying faithful to rock. You cannot be objective when it comes to things such as music, but subjective, this is my favourite band. Sixteen years of music and still going strong. I can see why they do not deserve to be first, or even in the top ten, but they at least should be a few higher. They're just magnificent. - Aeterna
Muse have everything a brilliant rock band needs. They have immense talent. They have determination. They have the spark. Such as variety of songs over 5 (soon to be 6) studio albums, and the best live band anyone has ever seen. Have you seen how much energy they put into their music, their performances? Does any other band put on treasure trails to involve their fans in music? And as if this wasn't enough to convince you, they have arms full to brim with awards, Olympic Torchs and millions of fans across the world. Muse are inspiring. Muse are great. Muse are the best.
Muse can write whatever they want and make it absolutely amazing, whether it be a space rock stylised song with guitar riffs, a trippy song, a love song, a metal song or even a full rock symphony! Their frontman Matthew Bellamy is one of the greatest guitarists ever, the Plug In Baby guitar riff was awarded with the decades greatest guitar riff! On top of that, Matthew's vocals span from the deepest notes to the very highest, and is full of emotion. Then we have bassist Chris Wolstenholme, who has actually been awarded as the best bassist player. Alongside Chris' amazing bass riffs, his backing vocals are spine-tingling, and the 2 songs sung entirely by himself on the album The 2nd Law are absolutely amazing. Drummer Dom Howard is energetic, can be fast paced, can play a wide range of drum-set archetypes and purely an incredible drummer. This band truy was made in the heavens.
Muse is one of the most talented and creative bands I have heard in this century so far. I love that they blend so many different styles and that they are courageous enough to try new things, even if some fans might not like it. Other people who didn't like their previous sound have now become fans because they hear a new sound they like. If they stayed the same, not changing their sound or message, they wouldn't be truly evolving. - Ben15
Related Lists

Best Muse Songs
Best Muse Albums
Best Songs Off Muse's Absolution

Best Songs Off Muse's Black Holes and Revelations