Best Rock Bands of All Time
The Contenders: Page 11
201
Mayday Parade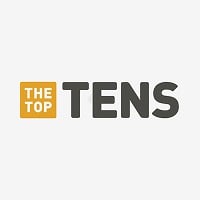 Mayday Parade is an American rock band from Tallahassee, Florida. Their debut EP Tales Told by Dead Friends was released in 2006, and sold over 50,000 copies without any label support.
What you heard is the most moving, inspiring song! They accompany me during the hard-time, tell me Never say die no matter whatever I come across. That is me and my Stubbornness.
When you are listening to them, you need't to care about your age, your sex, your past or your future. When you are in the rhythm, sometimes you maybe feel you are in a really romantic surroundings even if what we hear belongs to rock. The lyrics and the rhythms created by Mayday indicate that what we really need do is that leave yourself as it really is!

There is a pure place in there hearts, and they are trying their best to express what they feel, what they see, and what they are willing to see. They also believe that music can touch one's heart, maybe just the only one line... I will accompany them and their music-music can change the world and clear your inner feeling. Thank you, Mayday! Ashin, Monster, Masa, Stone, Ming, I'm really happy to meet you, to be with you~
My favorite band, their music is so perfect and creative. Different from any other band I have heard.
This band needs more attention. I recommend new people to listen to Terrible Things, it's one of my most favorite songs ever. - MillieTrina_Prower
V 3 Comments
202
Kyuss
Eventually became Queens of the Stone Age
Awesome band
203
Dark Tranquillity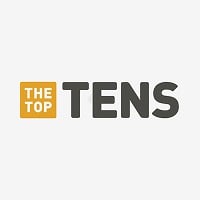 Dark Tranquillity is a Swedish melodic death metal band from Gothenburg. They are one of the longest-standing bands from the original Gothenburg metal scene.
204
Foghat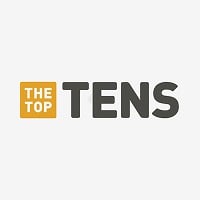 Foghat are an English rock band formed in London in 1971. The band is known for its prominent use of electric slide guitar in its music.
Another classic rock band. I think they deserve a higher spot than this. They're sort of Boogie Rock too.
Another Great Band. Vet your heads out of your asses!
205
Zebra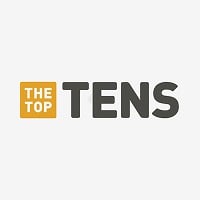 Zebra is a hard rock band founded in 1975 in New Orleans, Louisiana. It features Randy Jackson, Felix Hanemann and Guy Gelso.
Released four studio albums. Debut sold the best, Third album is the most melodic but all four all worthy listens. - frankmartin
206
Evans Blue
Their best song is probably This Time It's Different. If you haven't heard it yet, you're missing out!
207
Simply Red
I loved Simply Red in the 1980's. The music however hasn't stood the test of time.

More importantly Simply Red should be removed from this list as not even by the stretch of the imagination a rock band.
V 1 Comment
208
Miss May I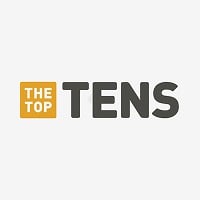 Miss May I is an American metalcore band from Troy, Ohio. Formed in 2007, they signed to Rise Records in 2008 and released their debut album, Apologies Are for the Weak through the label while the members were still attending high school.
209 The Nerves
210
St. Vincent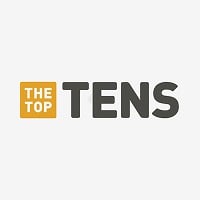 Anne Erin "Annie" Clark, better known by her stage name St. Vincent, is an American musician, singer-songwriter, and multi-instrumentalist.
211
Paramore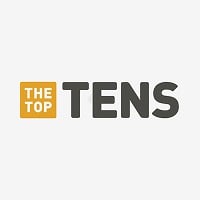 Paramore is an American rock band from Franklin, Tennessee, formed in 2004. The band currently consists of lead vocalist Hayley Williams and guitarist Taylor York.
Paramore! Such a fantastic band with front girl Hayley Williams kicking ass! in her strong vocals
Paramore's songs give us courage.
I get much more power after I listen to paramore's song.
Hayley is my role model by the way
And the members care about their fans.
They love us!
They share the pics and videos often
And let their fans know that where they are where they are doing!
So Paramore is the best band without a doubt.
PARAMORE IS AWESOME! THEY NEVER GIVE UP, HAVE GREAT, INSPIRATIONAL LYRICS WITH FANTASTIC UNIQUE MUSIC WITH THE BEST FEMALE VOCALIST
Pretty good band. I wouldn't consider them rock, though.
V 83 Comments
212
Styx
Why is this band at #142 something wrong here. At least in top ten.
A lot of the reasons for adults still thinking bands like Styx, Kansas, and Journey are any good are centred around pure nostalgia and lack of musical knowledge. This band in particular is merely a second rate amalgam of moments copied from superior artists - if you can't hear this you really should broaden your musical tastes.
Styx is THE most underrated rock bands of all time. One the best live shows you could see with Dennis Deyoung as frontman. He ranks right up there as a singer. Seven top 10 hits and 35M albums. They might not have invented the power ballads or the concept albums or the three part harmonies but they were the best at it. They had a great run from 75 to 83. Not many have accomplished this. They should have been inducted years ago into the hall of fame. What a shame!
Really, Styx is barely ahead of weezer, the crappiest band ever, I'd rather listen to damn Taylor swift than weezer. And I hate Taylor swift
V 11 Comments
213
OneRepublic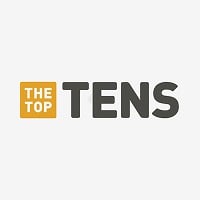 OneRepublic is an American pop rock band. Formed in Colorado Springs, Colorado in 2002 by lead singer Ryan Tedder and guitarist Zach Filkins, the band achieved commercial success on Myspace as an unsigned act.
They have 2 albums Dreaming out loud(2008"2009), Waking up(2009"2011)... The band has 5 members - Ryan Tedder(Vocals), Eddie Fisher(Drums), Zach Filkins(Guitar, Brent Kutzle(Cello) and Drew Brown(Bass guitar)...
OneRepublic made radio history when with their first single, "Apologize", received the largest amount of airplay in history with 10,331 plays in one week. One of the hardest working bands, with a lot of talent... One of their specialties is that, they are multi-talented...
HOW are they this low on the list?! Their music is so amazing! My favorite songs from them are Secrets, Good Life, and If I Lose Myself, but I love all their songs to be honest. They should AT LEAST be in the top 50. Please go listen to their songs and you won't regret it because their lyrics are incredible, and Ryan Tedder has an amazing voice!
Indeed they are very talented and underrated. The lead singer Ryan Tedder is also a music composer who produces music for likes such as Leona Lewis, Adele, Adam Lambert, Jordin sparks, Beyonce and so forth.
They're The Best Pop Rock/Punk Band Right Up With Green Day And Blink 182, They Should Be Higher! - VideoGamefan5
V 10 Comments
214
Jet
1 2 3 take my hand and come with me cause they are fine and they should be number one
Top Aussie Band, Was one of the better bands in the garage rock revival scene of the early 2000s. Have great guitar driven songs but also have a nice ballady/softer side. Highly recommend Get Born to any fan of rock, especially those who are interested in garage rock revival and bands like The Strokes and The White Striples
215 Armor For Sleep
216 Catatonia
217
The Cure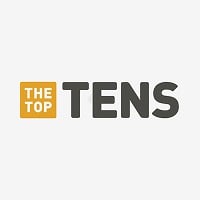 The Cure are an English rock band formed in Crawley, West Sussex, in 1976. The band has experienced several line-up changes, with vocalist, guitarist and principal songwriter Robert Smith being the only constant member.
The Cure best band ever! Love it since 1992. Great sound, lyrics, Robert is the best. Disintegration, pornography, the head on the door, kiss me kiss me kiss me, wish are a good example how good is the band. In the eighties they released their best albums, and in the 90s and new millennium still rocking!
Robert's voice is perfect, he is genious and The Cure is really GREAT! They have a style, Disintegration is perfect, but there are many hits from other albums.
disintegration BABY, ITS HEARTBREAK HEAVEN!
they've had ALL kinds of awesome hits and no one's even putting it on a list!
#1 Band!
1. The Cure
2. Nirvana
3. The Rolling Stones
V 11 Comments
218
Primus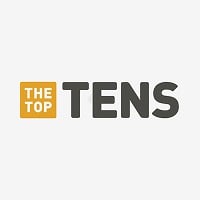 Primus is an American rock band based in San Francisco, California, currently composed of bassist Les Claypool, guitarist Larry LaLonde and drummer Tim Alexander. Les Claypool is regarded as one of the best bassists of all time for his slap-bass ability in notable songs like "My Name Is Mud", "The Toys ...read more.
Primus has the best bassist in the universe, and all of the songs are awesome! Anybody who tries to beat Primus at being awesome will fail. Primus Sucks!
Primus deserves better than 139th place. Primus deserves to be in at least the top 50. Les Claypool auditioned to join Metallica once after the original bassist had died, and he didn't make it because he was too good.
Heh, it's a pity that not in first 100, but still good that in first 300
Best bassist ever, but he's practically the whole band.
V 3 Comments
219
Meat Loaf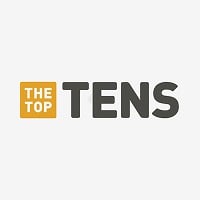 Michael Lee Aday is an American musician, singer, songwriter, record producer and actor usually known by his stage name Meat Loaf.
THIS is a rock band...Michael Aday's vocal performations are brilliant and Jim Steinman's songs are masterpieces, like the entire Bat out of Hell saga or Couldn't Have Said It Better...Even its greatness and to have one of the most sold albums of all time, it isn't recognized as it deserve, but with songs like Bat out of Hell, I'd Do Anything for Love or Bad for Good (with Brian May) they're at least one of the best bands ever
Meat Loaf?! You kidding me? Meat Loaf was a heavy metal band that didn't sing heavy metal. I mean what kind of song is I'll Do Anything For Love But I Won't Do That? Clearly he'll do anything for love because he disgraced metal and took a dump on some loose-leaf paper and put a slow tune to it. But I guess that's just the eighties. Metal bands in the eighties (excluding the actual good bands like Sabbath, Maiden, Metallica, Megadeth, Dio, Slayer, and Anthrax) had to have at least 3 crappy slow
Meat Loaf at 100 no way he should be in the top 4 With amazing Songs like Bat out of Hell Paradise by the Dashboard Light and Seize the Night - Greenday
I accidentally tapped the vote button while scrolling down on my ipod.
V 3 Comments
220
UFO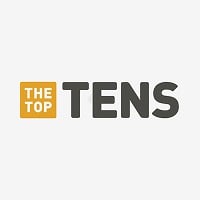 UFO are an English rock band that was formed in 1969. They became a transitional group between early hard rock and heavy metal and the new wave of British heavy metal.
my youth!
310... Sadness.
This british band to me was better than Zep or the Who! Their hard rock sound was original and melodic without being
Wimpy like Journey or Styx etc... Albums Lights Out, Obsession, Force It and the brilliant Live album Strangers in the
Night is one of the best Live albums of all time. Their later albums like No Place to Run and Wild Willing and Innocent
Were also great even though guitarist Shenker had left. The bands newest albums also continue the hard rock melodic
Sound that most bands can't even come close! Vinnie Moore was a good replacement and has held his own. I've seen
Them numerous times from early 75 to 2009 and they still can rock any new band out! Should be in the RHOF!
PSearch List
Recommended Lists
Related Lists

Top 10 Philippine Rock Bands of All Time

Top 10 Rock Bands That Have Gotten Worse Over Time

Most Epic Rock N' Roll Bands of All Time

Top 10 Rock Bands That Have Improved Over Time

Best Pop Rock Bands of All Time
List StatsUpdated 19 Oct 2017
226,000 votes
1,713 listings
11 years, 280 days old

Top Remixes (1174)

1. Breaking Benjamin
2. Linkin Park
3. While She Sleeps

EvilAngel

1. Metallica
2. Green Day
3. Linkin Park

CrimsonShark

1. Led Zeppelin
2. The Who
3. Nirvana

MontyPython
View All 1174
Posts
greatesttop10s
Musical Significance is Key. In Key (da dum chh!).
BKAllmighty
Best Avant-Garde/ Experimental Metal Bands
visitor
VS!!!
Alpha101
What Makes A Band Good?
visitor
Error Reporting
See a factual error in these listings? Report it
here
.