Best Rock Bands of All Time
The Contenders: Page 11
201
Queensryche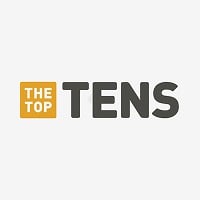 Queensrÿche is an American heavy metal band formed in 1982 in Bellevue, Washington, out of the local band the Mob.
Oh my gosh whats that 199?! Quensryche is in my top ten. Operation Mind-crime for ever.
The album frequency unknown with weight of the world and cold was amazing
I vote for Queensryche
Monstruous band, Geoff Tate is as a good singer as Freddie Mercury. Two fantastic guitarists, tunes never to be forgotten and as good unplugged as electrified. Open your ears right now!
V 2 Comments
202
Kyuss
Eventually became Queens of the Stone Age
Awesome band
203
Dark Tranquillity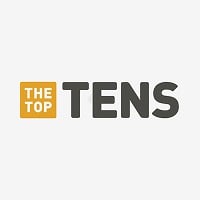 Dark Tranquillity is a Swedish melodic death metal band from Gothenburg. They are one of the longest-standing bands from the original Gothenburg metal scene.
204
Foghat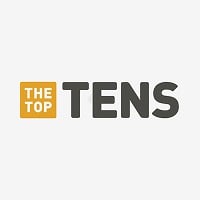 Foghat are an English rock band formed in London in 1971. The band is known for its prominent use of electric slide guitar in its music.
Another classic rock band. I think they deserve a higher spot than this. They're sort of Boogie Rock too.
Another Great Band. Vet your heads out of your asses!
205
Zebra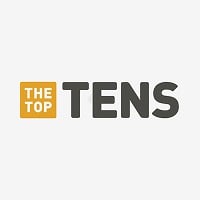 Zebra is a hard rock band founded in 1975 in New Orleans, Louisiana. It features Randy Jackson, Felix Hanemann and Guy Gelso.
206
Dead by Sunrise
Dead by Sundown
I love DBS but if there was't a band named Linkin Park. my favorite band was DBS for sure
207
Evans Blue
Their best song is probably This Time It's Different. If you haven't heard it yet, you're missing out!
208
Miss May I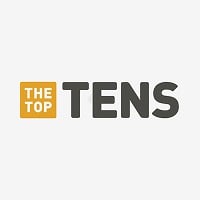 Miss May I is an American metalcore band from Troy, Ohio. Formed in 2007, they signed to Rise Records in 2008 and released their debut album, Apologies Are for the Weak through the label while the members were still attending high school.
209
Tegan and Sara
Lol how are they a rock band?
210
St. Vincent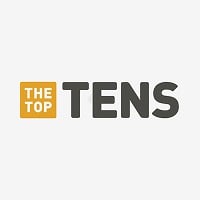 Anne Erin "Annie" Clark, better known by her stage name St. Vincent, is an American musician, singer-songwriter, and multi-instrumentalist.
211
The Rasmus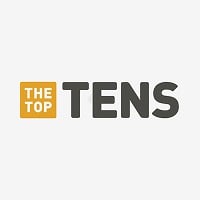 The Rasmus are a Finnish rock band that formed in 1994 in Helsinki while the band members were still in upper comprehensive school.
The Rasmus is a great Rock band. They make beautiful music with lyrics written by heart. They put all their feelings and full energy into their songs. Besides The Rasmus are even very kind as just persons. They make you feel like (at least to me)that you are still someone and they make you feel happy. They are such kindhearted persons who create wonderful music what touches the deepest part in your heart and also make you to sing a long and Rock around. Without them, there wouldn't be such an amazing, unique, sensitive and beautiful band. They really deserve it to be on number 1. The Rasmus forever!
They are just perfect guys! Yeah, I understand! Scorpions, AC DC, Led Zeppelin, Aerosmith, Metallica! They are great! Wonderful! But The Rasmus are something unique! And I Assume that when they will have a 30 years old carrier they will be better than now! In my opinion of course! They should be higher! And I'm sure there are many people that they agree with me!
They should be in the top ten at least! I love them with all my heart, they have the best energy ever in their music! Just go to a TR concert and you'll see what I'm talking about! People are always criticize them... They don't understand the main! The Rasmus are so underrated and misunderstood! They deserve more success and the most of success! The Rasmus 4eva!
The Rasmus... Are the best friend when you are in pain... Their lyrics are awesome... So pure.. So deep... So magical... They deserve a spot at least better than nickelback!
V 33 Comments
212
Queens of the Stone Age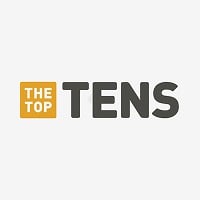 Queens of the Stone Age is an American rock band from Palm Desert, California, United States, formed in 1996. The band's line-up includes founder Josh Homme, alongside longtime members Troy Van Leeuwen, Michael Shuman, Dean Fertita, and recent addition Jon Theodore.
QOTSA is the greatest band of all time. this list should be called best selling rock bands because that's what it seems like. the only reason QOTSA is so low on the list is because they didn't (and still don't) have a "genre hype train" to jump on. what I mean is: they are not "indie" (which isn't even a genre), they r not metal, they r not new wave, they r not punk rock, they r not grunge, they r not glam death thrash hardcore punk pop blues. many bands got popular because they had some stupid genre to be a part of like nirvana and pearl jam (grunge), Metallica (metal). I would just say "rock" to describe them. listen to SONGS FOR THE DEAF. that album...
Pretty tight band, shouldn't be this low, definitely one of the best modern rock bands around
I'm sorry, but if there's ANY musicians reading this comment please! Listen to at least their last album. If you really are a musician you'd note that they have an original sound, original musical constitution, they have good meaning, and well, they have great sound! This should easily be right behind all the legendary bands like Led Zeppelin, and DEFINITELY ahead of Linkin Park, Green Day and 30 seconds of Mars
What, this band I sone of my favourite bands of all time. They are so unique in everything they do yet so extraordinary and powerful. All their songs are like having an orgasm in your ears! Nothing captures pure modern rock like these guys. Plus Josh Homme is the ginger Elvis... so that kind of just explains everything.
V 16 Comments
213
Blue Oyster Cult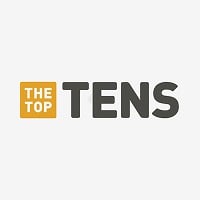 Blue Öyster Cult is an American rock band from Long Island, New York, whose most successful work includes the hard rock and heavy metal songs "(Don't Fear) The Reaper", "Godzilla" and "Burnin' for You".
BLUE OYSTER CULT remains a band that though have been around for more than 40 ' years still just hasn't claimed what was undoubtedly, by all right its own- a top-notch place among the greatest bands ever. Alas! But it still continues to show its true, pristine colors by doing live shows throughout the U. S and thus always keeping up to its side of terms. And its followers, irrespective of how so few they may be in number, continue to worship them with an unbreakable faith. Buck Dharma to me is in the same league (if not the superior) to Frank Zappa, Van Halen and other unbelievably good guitarists of their contemporary era. For me, undoubtedly the MOST UNDERRATED BAND and LEAD GUITARIST of the 20th century. But I will keep on believing in them till my last breath. My Heroes-B.O. C and Buck Dharma.
P. S: I'M BURNIN'.. I'M BURNIN'.. I'M BURNIN' FOR YOU!
Such a strange, singular band of it's era - rock, pop, psych, all tied up with lyrics that draw from mysticism, horror and poetry. Really not heavy metal in the traditional sense, just it's own many - headed collective. Name is quite apt as they were slightly too strange for true mass appeal, but until the ouster of A. Bouchard, one of the great American bands. The Unknown Tongue has spoken!
these guys are actually the greatest band ever, people just dont know more than 3 songs by them. COME ON! dont fear the reaper is the greatest song ever and they have the greatest guitarist.
The other bands must have an air raid alarm to avoid utter Dominance and Submission from THE VERY OWN Dizbusting, ME262 zooming, Nosferatu hunting, Archer nailing, Deadlining, Career making, Eye Harvesting, Black Blading, Perfect Water surfing, Shark Shooting, Hot Railing, Leather hunking, Sole Surviving, City Flaming, Marshall Planning, Telepath Flaming, Fireworks blazing, Screaming, Celine Searching, Harvest Mooning, Siege investituring, Hammer Backing Veterans with PhDs in Music (Yes, that was a Dr. Music reference.) that will forever remain in the infinite Astronomy of many minds.

If you're a Cultist, 'Don't Turn Your Back'... otherwise, on the Morning Final, there is a Presence of Another World that might please you.
V 17 Comments
214 Feeder
215 Paul McCartney and Wings
216
Simon and Garfunkel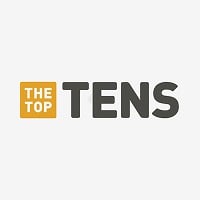 Simon & Garfunkel were an American folk rock duo consisting of singer-songwriter Paul Simon and singer Art Garfunkel.
What! 476 oh wait there not really a rock band more of a soft folk band. Still love em though.
HOW IS THE DRAKE BELL BAND BETTER
217 Armor For Sleep
218
Weezer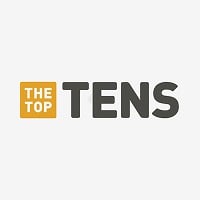 Weezer is an American rock band formed in Los Angeles in 1992, currently consisting of Rivers Cuomo (lead vocals, lead and rhythm guitar), Patrick Wilson, Brian Bell, and Scott Shriner.
This top ten has every band in existence weezer deserves better ratings then this
Weezer are such an amazing band! All the songs are amazing and the riff in Dope nose is awesome. How can they be so low they could be top 20 at worst. They have so many well known songs I knew about half of them before I even knew weezer.
Weezer was very influential in the early and mid nineties, and despite less popular albums in recent years, they still have had a permanent stamp on modern rock. They obviously deserve to be much higher on this list, and without them, rock would not be the same.
They need to be up higher. The problem with this voting thing is that people won't vote for a band at 231st
V 15 Comments
219
Primus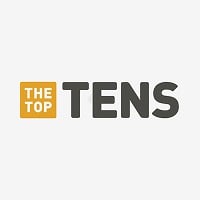 Primus is an American rock band based in San Francisco, California, currently composed of bassist Les Claypool, guitarist Larry LaLonde and drummer Tim Alexander. Les Claypool is regarded as one of the best bassists of all time for his slap-bass ability in notable songs like "My Name Is Mud", "The Toys ...read more.
Primus has the best bassist in the universe, and all of the songs are awesome! Anybody who tries to beat Primus at being awesome will fail. Primus Sucks!
Primus deserves better than 139th place. Primus deserves to be in at least the top 50. Les Claypool auditioned to join Metallica once after the original bassist had died, and he didn't make it because he was too good.
Heh, it's a pity that not in first 100, but still good that in first 300
Best bassist ever, but he's practically the whole band.
V 3 Comments
220
Kansas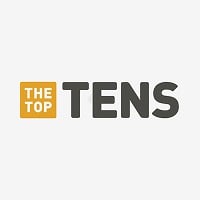 Kansas is an American rock band that became popular in the 1970s initially on album-oriented rock charts and later with hit singles such as "Carry On Wayward Son" and "Dust in the Wind".
It is disgusting that this band receives so little to no public recondition, yet it easily deserves to be in the top ten of best rock bands In history. That may sound like an arrogant thing to say, but listen to the band there guitarist and you'll find they match the quality of Angus McKinnon Young, there drummer is unmatchable, there singers sing at the level of Freddy Mercury (not to mention they all play at least one instrument). They are unmatched all together and therefore forced me to spend 3 years trying to find a more perfect band -- none, even the Beatles, lead zeppelin, and Queen are out-gunned. Give this band a chance music lovers.
A very underrated band, known only for Carry on Wayward Son and Dust In The Wind, both of which are nowhere near their best song. They are, in my opinion, the best progressive rock band out there, or at least best American Progressive Rock band, and songs such as Journey From Mariabron, Lamplight Symphony, The Pinnacle, Miracles out of Nowhere, Magnum Opus, Lightning's Hand, Sparks of the Tempest, and A Glimpse of Home are really great songs, and I bet if you listen to them, you will find them better than most other bands, including many other Prog bands such as Pink Floyd, Genesis, Yes, and King Crimson.
Possibly best band EVER! An example of there greatness is their best song ever "Carry on Wayward Son"
These guys are great! They kind of remind me of the band Boston.
V 10 Comments
PSearch List
Recommended Lists
Related Lists

Top 10 Philippine Rock Bands of All Time

Top 10 Rock Bands That Have Gotten Worse Over Time

Most Epic Rock N' Roll Bands of All Time

Top 10 Rock Bands That Have Improved Over Time

Best Pop Rock Bands of All Time
List StatsUpdated 21 Sep 2017
224,000 votes
1,709 listings
11 years, 252 days old

Top Remixes (1171)

1. Breaking Benjamin
2. Linkin Park
3. While She Sleeps

EvilAngel

1. Led Zeppelin
2. The Who
3. Nirvana

MontyPython

1. The Beatles
2. Pink Floyd
3. The Rolling Stones

KLanz123
View All 1171
Posts
greatesttop10s
Musical Significance is Key. In Key (da dum chh!).
BKAllmighty
Best Avant-Garde/ Experimental Metal Bands
visitor
VS!!!
Alpha101
What Makes A Band Good?
visitor
Error Reporting
See a factual error in these listings? Report it
here
.