Best Rock Bands of All Time
The Contenders: Page 17
321 Newsted
322
Cold Chisel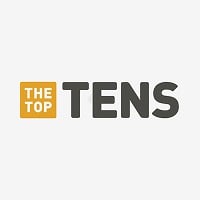 Anyone reading this should get a cold chisel album. Try East first then Circus animals. Chisel are hands down the best Aussie band ever like Canadians think about Tragically Hip. Hard to believe these two bands did not reach world audiences. A great band for someone who is looking for something they may have missed who is fantastic.
Unbelievable to think that this band or several of the others from Australasia spawned from around that time are not in the top 50. There are 150 on this list that can only be rated as interesting enough to be loved by their mothers or eccentrics. Some followers and critics need to get out of their shelters for a while to sniff the air instead of stale inhaling.
Cold Chisel are Aussie icons but underrated out side Australia
323 Stepa
324 Reveille
325 Deacon Blue
326 Hazen Street
327
Placebo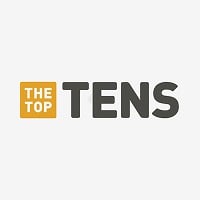 Placebo are an English alternative rock band, formed in London in 1994 by singer-guitarist Brian Molko and guitarist-bassist Stefan Olsdal.
PLACEBO SPASEBO! RUSSIA LOVES YOU! YOU ARE ALWAYS WELCOME HERE!
I wanna say that Placebo is the most deepest band in the world. They make me feel happy and sad, make me cry and laugh in the same time. Their music is really wonderful and breathtaking! Love, Russia
I listen to all sorts of music, but Placebo is forever my number one. I've been a devoted fan since 2005 and I will forever be. When bands keep selling out and going very much mainstream and pop when they rocked like no tomorrow just a few years ago, Placebo stays true to themselves. Their music has changed over years, of course, you can easily differentiate earlier and latest stuff. But the mood, the unique style, Brians signature voice are forever there. Much love from Russia, Moscow.
Love these guys, I forgot about them lol...it's weird that Acarde is ahead of them...
V 15 Comments
328
Slade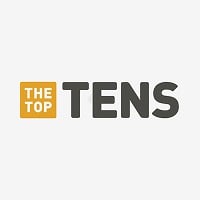 They were the original punk/glam/melodic hard rock band! They inspired the Ramones as well as many bands that made it big with their catchy pop rock music! Most known for the horrible remake by Quiet Riot "come on feel the
Noise" but they had so many great songs like that. Their comeback in 83 showed they still had it with the hit Runaway.
Noddy HOlder had one of the greatest voices in rock ever! He could out do Plant easily! They were one of a kind.
Holy crap really! This band is awesome.
The loudest hardest hitting live rock band in the world, no other band comes close.
Great style, great music
329
Eraserheads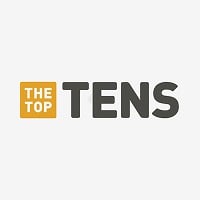 Eraserheads is a Filipino rock band formed in 1989. Consisting of Ely Buendia, Marcus Adoro, Buddy Zabala and Raimund Marasigan, the band became one of the most successful, most influential, critically acclaimed, and significant bands in the Philippine music history.
ERASERHEADS, if they were not born, Philippine's MUSIC will not be alive. They serve as the inspiration of the Philippine band. They are compared with the Beatles, and so, they are so humble. They are the "THE BEATLES" of the Philippines.
The best band on earth"try to listen to their music
This is best band in the Philippines
-
If their musical pieces are translated in English, they would be in the top 10
V 6 Comments
330
Sixx:A.M.
Sixx:A.M. is Nikki Sixx from Motley Crue, D.J. ashba from Guns -N- Roses formally of Beautiful Creatures and BulletBoys, and James Michael who is a producer and has most likely produced some of your favorite bands and has one hell of a voice.
Such a good band
Life is Beautiful is one of my favorite songs
~ Nebula
331
Anathema
They are so sincere in everything they do. Never-ending energy and evolution make this band special and beyond any music style. They are pure Anathema, nothing to add.
Soul-touching music, they should've been so much known internationally. Definitely one of the bands that reaches the inner side of yourself. I like to use my headphones and close my eyes while listening to them... Makes me travel deep inside my soul.
Simply the best band ever. No other band could ever convey such emotions.
They are so good that you can't feel your soul in your body when you listen to their songs
V 16 Comments
332
Nightmare
Definitely the best Band ever! I can't find any words to describe how awesome they are... These 5 guys are the best thing that ever happened to Rock music. They're all really great and talented musicians. And they're rocking since 12 years now! I love them, and they will ever be MY number 1! The best Rock Band of ALL TIME!
We are Nightmare! The best Band! It's a very good band. His lyrics rebel, daring, love, melancholy and justice. Very good rock! Create and transmit your music in my blood to sweetest flesh in my dreams...
Incredibly adorable! They do the theme for Death Note! -
V 5 Comments
333
Flyleaf
I love hearing Flyleaf, because Lacey sure knows how to get into your head, she sings, you have to listen.
their music is amazing. you can't stop listening to Lacey's voice. and the meaning of their lyrics is so deep. greatest female voice ever
Just listen to flyleaf, you will never listen to another band again!
Great band! Lacey's voice is so powerful!
V 1 Comment
334
D'erlanger
You will see an underrated band overseas cooler than the famous X-Japan. They are popular in Japan but other people acknowledge x-Japan as the only rock group that started visual kei - ronluna
335
CN Blue
I love them! They're a South Korean rockband full of awesome guys with a lot of talent! They are kinda new, so they deserve some nice votes! Love CN Blue, look 'em up if you don't know 'em.
Cnblue is a unique band and compose and write lyrics to all their songs. Moreover, there are lots of different songs you can listen to whatever mood you are in
CN BLUE IS THE BEST BAND, has wonderful song, is a band that their music reflects a lot of feeling;CNBLUE best is that they love the music they love their fans as.
They are the Best Rock Bands of All Time
V 9 Comments
336
Blue Oyster Cult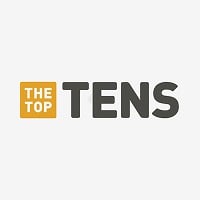 Blue Öyster Cult is an American rock band from Long Island, New York, whose most successful work includes the hard rock and heavy metal songs "(Don't Fear) The Reaper", "Godzilla" and "Burnin' for You".
BLUE OYSTER CULT remains a band that though have been around for more than 40 ' years still just hasn't claimed what was undoubtedly, by all right its own- a top-notch place among the greatest bands ever. Alas! But it still continues to show its true, pristine colors by doing live shows throughout the U. S and thus always keeping up to its side of terms. And its followers, irrespective of how so few they may be in number, continue to worship them with an unbreakable faith. Buck Dharma to me is in the same league (if not the superior) to Frank Zappa, Van Halen and other unbelievably good guitarists of their contemporary era. For me, undoubtedly the MOST UNDERRATED BAND and LEAD GUITARIST of the 20th century. But I will keep on believing in them till my last breath. My Heroes-B.O. C and Buck Dharma.
P. S: I'M BURNIN'.. I'M BURNIN'.. I'M BURNIN' FOR YOU!
Such a strange, singular band of it's era - rock, pop, psych, all tied up with lyrics that draw from mysticism, horror and poetry. Really not heavy metal in the traditional sense, just it's own many - headed collective. Name is quite apt as they were slightly too strange for true mass appeal, but until the ouster of A. Bouchard, one of the great American bands. The Unknown Tongue has spoken!
these guys are actually the greatest band ever, people just dont know more than 3 songs by them. COME ON! dont fear the reaper is the greatest song ever and they have the greatest guitarist.
The other bands must have an air raid alarm to avoid utter Dominance and Submission from THE VERY OWN Dizbusting, ME262 zooming, Nosferatu hunting, Archer nailing, Deadlining, Career making, Eye Harvesting, Black Blading, Perfect Water surfing, Shark Shooting, Hot Railing, Leather hunking, Sole Surviving, City Flaming, Marshall Planning, Telepath Flaming, Fireworks blazing, Screaming, Celine Searching, Harvest Mooning, Siege investituring, Hammer Backing Veterans with PhDs in Music (Yes, that was a Dr. Music reference.) that will forever remain in the infinite Astronomy of many minds.

If you're a Cultist, 'Don't Turn Your Back'... otherwise, on the Morning Final, there is a Presence of Another World that might please you.
V 17 Comments
337
Poets of the Fall
Awesome lyrics, awesome vocals, awesome music. They don't have a single song that you can term as crap, which is a rarity for a rock band. Its not in the top 10 simply because they are from Finland, and not USA.
They are an amazing band! The lyrics are so amazing, and Marko's voice is so unique and powerful! They are the best band on Earth
Truly one of the top ten bands of the decade. They should be within the top 10 bands of this list... Please please please vote for this band.
327! seriously?! They should be in top 30 at least
V 24 Comments
338
Midnight Oil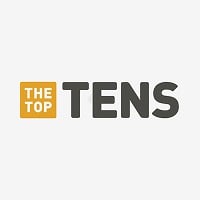 Midnight Oil are an Australian rock band, who originally performed as Farm from 1972 with drummer Rob Hirst, bass guitarist Andrew James and keyboard player/lead guitarist Jim Moginie.
Should be smack in the top ten - the greatest thinking mans rock band EVER. Pure passion fuelled by burning intelligence, the rarest of rock pairings. From 10,9,8, to Capricornia is an unbroken stretch of classic albums that stand against anybody's best. Australia's best band by a huge margin and the best "protest" band to ever exist. Kings of the mountain.
Songs that have universal power and appeal years after their creation. Never fail to inspire and strengthen in a world of blind greed and deception - top five band of ALL TIME.
One of the all time greats who were way ahead of their time. Prophetic music that sounds more relevant than ever.
My favourite band of all time.The lyrics, sound and energy of midnight oil can only be matched by few other bands. Should be in top 50 without doubt.
V 15 Comments
339
One Ok Rock
ONE OK ROCK already proved themselves not just in Japan, but also world wide. They deserved to be on top not because they're popular it's because of their music, the energy in their performance and the passion and love between the band and their fans. I might cry lmao. No seriously I have seen them perform.. It's just so beautiful and heartwarming. It's true ONE OK ROCK'S music can save people and can bring us fans closer to them.
One of the most amazing Japanese rock-bands in my opinion. A young band making pure rock, inspired by American references and sublimated by the unique voice of the singer.
There is not one proper song to start to listen to them, because almost all of them are awesome! A band who deserves to become more and more famous, and to go all around the world!
ONE OK ROCK is the best on all of the rock bands in Japan because they're have an Beautiful Lyrics and Great Tune of Music. That's why I voted for ONE OK ROCK
The best underrated rock band, and they just great
V 24 Comments
340
Porcupine Tree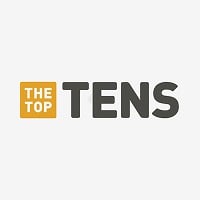 Porcupine Tree were an English rock band formed by musician Steven Wilson in 1987. The band began essentially as a solo project for Wilson, who created all of the band's music.
The only reason why this band is so low (indeed not even on the list! ), is because the lack of name association. So can a band with a silly name and a cult following really be as good as Led Zeppelin, the Beatles, Pink Floyd etc?... Surprisingly, Yes! So why are they not more popular? This is honestly one of the biggest mysteries in music!. I honestly believe that this band will remain a cult favourite far into the future.
They are the absolute best band of all time for sure! They would be Number 1 in this list in my opinion. No band on this list is as talented and versatile as Porcupine Tree is!
This is not list where this album is to be featured... Create a list called "The Rock Band Which Ruled The World"
Legendary band
V 10 Comments
PSearch List
Recommended Lists
Related Lists

Top 10 Philippine Rock Bands of All Time

Top 10 Rock Bands That Have Gotten Worse Over Time

Most Epic Rock N' Roll Bands of All Time

Top 10 Rock Bands That Have Improved Over Time

Best Pop Rock Bands of All Time
List Stats
234,000 votes
1,721 listings
12 years, 9 days old

Top Remixes (1189)

1. Linkin Park
2. Breaking Benjamin
3. Bullet for My Valentine

EvilAngel

1. Metallica
2. Green Day
3. Linkin Park

CrimsonShark

1. Led Zeppelin
2. The Who
3. Nirvana

MontyPython
View All 1189
Posts
greatesttop10s
Musical Significance is Key. In Key (da dum chh!).
BKAllmighty
Best Avant-Garde/ Experimental Metal Bands
visitor
VS!!!
Alpha101
What Makes A Band Good?
visitor
Error Reporting
See a factual error in these listings? Report it
here
.