Best Rock Bands of All Time
The Contenders: Page 19
361
Soda Stereo
Is the best spanish rock band ever, they were at the level of many English bands on earth! - JuandaColombia
I cannot believe this isn't in the list, yes it's an argentinian band but give them a shot, they've been in the market since 1980's they're great, the vocalist is almost dead, gustavo cerati Google him
V 1 Comment
362
Helloween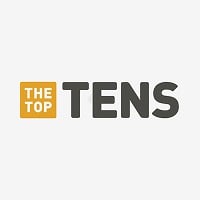 Helloween is a German power metal band founded in 1984 in Hamburg, Northern Germany. The band is a pioneering force in the power metal genre, and their second and third studio albums, Keeper of the Seven Keys: Part I and Part II, are considered masterpieces of the genre.
Nobody can beat them. Best power and melodic heavy metal band of all time!
What the? Helloween top 400 below shame on you humans
What the? Helloween top 400 below shame on you humans
Helloween best of the best forever
V 2 Comments
363
Jimmy Eat World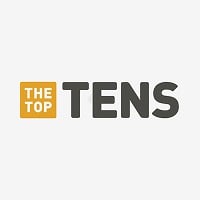 Jimmy Eat World is an American rock band from Mesa, Arizona, that formed in 1993. The band is composed of lead vocalist and guitarist Jim Adkins, guitarist and backing vocalist Tom Linton, bassist Rick Burch and drummer Zach Lind.
V 2 Comments
364
Poets of the Fall
Awesome lyrics, awesome vocals, awesome music. They don't have a single song that you can term as crap, which is a rarity for a rock band. Its not in the top 10 simply because they are from Finland, and not USA.
They are an amazing band! The lyrics are so amazing, and Marko's voice is so unique and powerful! They are the best band on Earth
Truly one of the top ten bands of the decade. They should be within the top 10 bands of this list... Please please please vote for this band.
Best composition and lyrics NB: The singer has an angelic voice that others can only dream of;...If u hear them once and u like them then u will be a diehard fan of them...And I can also tell one thing about you too " u r an wonderful music lover and u can actually separate gold from crap( in case of music)"
Some songs are difficult to get at first because of their class...Hear again and again and be in love with it
V 19 Comments
365
Daughtry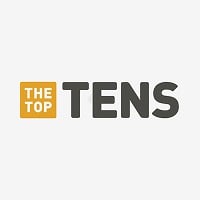 Daughtry is an American rock band formed and fronted by namesake Chris Daughtry, who was a finalist on the fifth season of American Idol. Their self-titled debut album was released in November 2006.
Love songs like "There and Back Again" and "What I want". Chris Daughtry has an amazing voice and inspiring lyrics. Definitely an awesome band!
I love Daughtry! One of my favourite bands ever. I love most of their songs especially Open Your Eyes. They deserve to be higher than 184.
366
One Ok Rock
ONE OK ROCK already proved themselves not just in Japan, but also world wide. They deserved to be on top not because they're popular it's because of their music, the energy in their performance and the passion and love between the band and their fans. I might cry lmao. No seriously I have seen them perform.. It's just so beautiful and heartwarming. It's true ONE OK ROCK'S music can save people and can bring us fans closer to them.
One of the most amazing Japanese rock-bands in my opinion. A young band making pure rock, inspired by American references and sublimated by the unique voice of the singer.
There is not one proper song to start to listen to them, because almost all of them are awesome! A band who deserves to become more and more famous, and to go all around the world!
ONE OK ROCK is the best on all of the rock bands in Japan because they're have an Beautiful Lyrics and Great Tune of Music. That's why I voted for ONE OK ROCK
This band deserves to be in at least top 20...it's a band whose most songs are awesome..
V 23 Comments
367
OneRepublic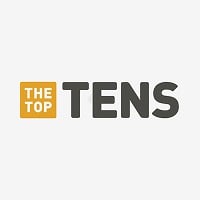 OneRepublic is an American pop rock band. Formed in Colorado Springs, Colorado in 2002 by lead singer Ryan Tedder and guitarist Zach Filkins, the band achieved commercial success on Myspace as an unsigned act.
They have 2 albums Dreaming out loud(2008"2009), Waking up(2009"2011)... The band has 5 members - Ryan Tedder(Vocals), Eddie Fisher(Drums), Zach Filkins(Guitar, Brent Kutzle(Cello) and Drew Brown(Bass guitar)...
OneRepublic made radio history when with their first single, "Apologize", received the largest amount of airplay in history with 10,331 plays in one week. One of the hardest working bands, with a lot of talent... One of their specialties is that, they are multi-talented...
HOW are they this low on the list?! Their music is so amazing! My favorite songs from them are Secrets, Good Life, and If I Lose Myself, but I love all their songs to be honest. They should AT LEAST be in the top 50. Please go listen to their songs and you won't regret it because their lyrics are incredible, and Ryan Tedder has an amazing voice!
Indeed they are very talented and underrated. The lead singer Ryan Tedder is also a music composer who produces music for likes such as Leona Lewis, Adele, Adam Lambert, Jordin sparks, Beyonce and so forth.
They're The Best Pop Rock/Punk Band Right Up With Green Day And Blink 182, They Should Be Higher! - VideoGamefan5
V 10 Comments
368
Mayday Parade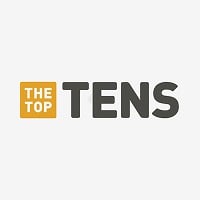 Mayday Parade is an American rock band from Tallahassee, Florida. Their debut EP Tales Told by Dead Friends was released in 2006, and sold over 50,000 copies without any label support.
What you heard is the most moving, inspiring song! They accompany me during the hard-time, tell me Never say die no matter whatever I come across. That is me and my Stubbornness.
When you are listening to them, you need't to care about your age, your sex, your past or your future. When you are in the rhythm, sometimes you maybe feel you are in a really romantic surroundings even if what we hear belongs to rock. The lyrics and the rhythms created by Mayday indicate that what we really need do is that leave yourself as it really is!

There is a pure place in there hearts, and they are trying their best to express what they feel, what they see, and what they are willing to see. They also believe that music can touch one's heart, maybe just the only one line... I will accompany them and their music-music can change the world and clear your inner feeling. Thank you, Mayday! Ashin, Monster, Masa, Stone, Ming, I'm really happy to meet you, to be with you~
My favorite band, their music is so perfect and creative. Different from any other band I have heard.
Their music is so nice. their songs are one-of-a-kind.
V 2 Comments
369
The Script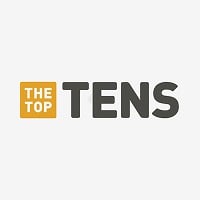 The Script is an Irish pop rock band formed in 2001. The band comprises keyboardist and lead vocalist Danny O'Donoghue, guitarist and vocalist Mark Sheehan and drummer Glen Power.
The best band ever in history of music! Listen to songs like hall of fame, for the first time, nothing, the man who can't be moved! Right from lyrics till the beats, everything is just perfect about this band. It lacks a bit recognition, that's it! Please vote
I love The Script, they are my favorite band, there is so much meaning behind all their songs. My favorite is 'If You Could See Me Now' The Script deserve too be further up on here, I am a huge alternative rock fan and I also like Coldplay
Their songs are great! Every song has its own story that you guys can relate... Cool! The most cool band that I know!
Best best best lyrics in the world
V 14 Comments
370
Status Quo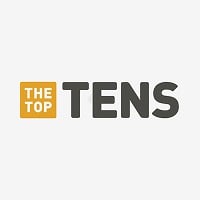 Status Quo belongs in the top ten. They have more hits than just about anybody and they have performed more concerts than just about anybody.
50 Years still together and playing hard after selling well over 100 million...
This guys are the best
Who compiled this list!
V 5 Comments
371
Steely Dan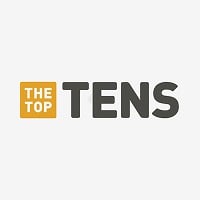 One of the greatest bands in history. Donald Fagen is a genius.
Babies must be voting here otherwise this band, and many others from that era would be at the top!
Wow an under 40 list, apparently talent doesn't matter as long as you can bang your head on something
368? That's not even fair. They need to be top 20 AT LEAST.
V 5 Comments
372
Zebrahead
Yes, Yes, OH GOD YES!
373
Electric Light Orchestra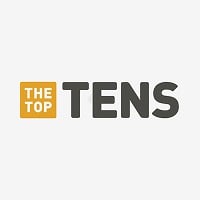 The Electric Light Orchestra are an English rock band from Birmingham. They were formed in 1970 by songwriters/multi-instrumentalists Roy Wood and Jeff Lynne with drummer Bev Bevan.
It will always be a matter of taste finally but I know that when you mention elo to most people all they've heard, if even, is Mr. Blue Sky which is a limited example of the range and versatility of the band, especially Jeff Lynne as a composer. Check out such concept albums as 'Time' and 'Secret Messages' for creative, catchy tunes and innovative (for the time) synthesis of exciting sounds. I don't think most people (and certainly myself) have the time (perhaps) or facility to give all the good bands a fair hearing and so much of the great music that doesn't get 'airing' on radio or through the usual commercial outlets never reaches our ears or hearts.
ELO is very much underrated, probably one of the best bands ever. Check out their albums, some great songs from early til the end. Jell Lynne is a genius. This is a band that more people need to know about! - ansley
ELO have many wonderful songs, with great vocals and arrangements. Jeff Lynne has a incredible talent as composer. In my song collection, ELO it's the second band, after Beatles, in number of songs. Jeff Lynne start in Move at 60s and release the excelent Zoom at 2001 as ELO.
One of the best bands from the 70s deserves higher than 374. Put them around 75 to 100
V 11 Comments
374
Midnight Oil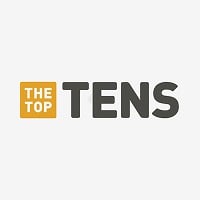 Midnight Oil are an Australian rock band, who originally performed as Farm from 1972 with drummer Rob Hirst, bass guitarist Andrew James and keyboard player/lead guitarist Jim Moginie.
Should be smack in the top ten - the greatest thinking mans rock band EVER. Pure passion fuelled by burning intelligence, the rarest of rock pairings. From 10,9,8, to Capricornia is an unbroken stretch of classic albums that stand against anybody's best. Australia's best band by a huge margin and the best "protest" band to ever exist. Kings of the mountain.
Songs that have universal power and appeal years after their creation. Never fail to inspire and strengthen in a world of blind greed and deception - top five band of ALL TIME.
One of the all time greats who were way ahead of their time. Prophetic music that sounds more relevant than ever.
They are back and we need them. Every bit as great as they ever were.
V 10 Comments
375
XTC
Perhaps the most bafflingly unheralded band to ever come out of merrie old England. Aligned with the times at the beginning, they slowly slipped into a more retro, classicist form of pop the further they progressed. This pop, however, was consistently brilliant and unmistakably their own. Partridge and Moulding are often held up to Lennon and McCartney - fine, and not incorrect, but they are their own talents, and big ones at that. Trying not to be a gushy acolyte here, but this is one of the great swaths of work in popular music. Listen to it.
Beautiful magical music wrapped in every color except grey. Never got bad and never less than brilliant. Pure love for Andy, Colin, Dave and their ferris wheel of drummers.
Some of the best songs ever written by anyone anywhere are found within this band.
Beatles and XTC pop bands ever, full stop.
377 The The
378
Hinder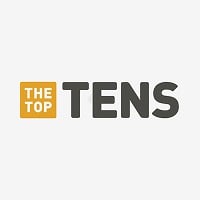 Hinder is an American rock band from Oklahoma that was formed in 2001 by drummer Cody Hanson, lead singer Austin Winkler and guitarist Joe "Blower" Garvey.
Nice Rock Band... pretty nice music.. Lips of an Angel and The Life are really amazing songs.. they should have been on a higher rank..
I don't know who... Why they aren't in top 100. They are really a best underrated rock band of all time
V 1 Comment
379
Fu Manchu
Killer Stoner Rock from Cali - travis13
380
Senses Fail
This is the band that first got me into music. They changed my life and many others, I'm sure. They should be in the top 10... Not the top 432... Not the best band ever. But one of the most life-changing and poetic and should be way higher than this.
PSearch List
Recommended Lists
Related Lists

Top 10 Philippine Rock Bands of All Time

Top 10 Rock Bands That Have Gotten Worse Over Time

Most Epic Rock N' Roll Bands of All Time

Top 10 Rock Bands That Have Improved Over Time

Best Pop Rock Bands of All Time
List StatsUpdated 28 May 2017
215,000 votes
1,694 listings
11 years, 136 days old

Top Remixes (1155)

1. Breaking Benjamin
2. Bullet for My Valentine
3. While She Sleeps

EvilAngel

1. Led Zeppelin
2. The Who
3. Nirvana

MontyPython

1. The Beatles
2. Pink Floyd
3. The Rolling Stones

KLanz123
View All 1155
Posts
greatesttop10s
Musical Significance is Key. In Key (da dum chh!).
BKAllmighty
Best Avant-Garde/ Experimental Metal Bands
visitor
VS!!!
Alpha101
What Makes A Band Good?
visitor
Error Reporting
See a factual error in these listings? Report it
here
.