Best Rock Bands of All Time
The Contenders: Page 8
141
Trivium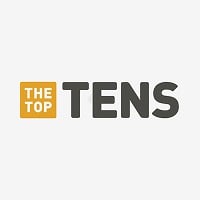 Trivium are an American heavy metal band from Orlando, Florida, formed in 1999. After getting signed to Roadrunner Records in 2004, the band has released seven studio albums and nineteen singles.
Ascendency is the best metal album I've ever heard. need to be up there in the top 25 atleast. Matt and Corey are two of the 20 best guitarists alive today in my opinion. Paolo plays bass like nothing I've ever heard, and Travis is just hands down the best metal drummer - mike2fristick
I was starting to think that Trivium wasn't on here. Avenged Sevenfold sucks and comparing them to Trivium is like asking if a lion can kill a cat. - Trivium
This is so badwhy trivium in this list they should be in top 20, they have the best metal songs ever they are nu-Metallica.. A7X are nothing they are a normal band but trivium a perfect metal band I've never seen in my hole life
Trivium get such a bad rap, and I don't understand why... these guys are great!
V 3 Comments
142
The Birthday Massacre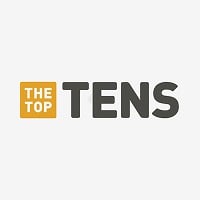 The Birthday Massacre is a Canadian dark wave and synth rock band currently consisting of Chibi (vocals), Rainbow (guitar), Falcore (guitar), Owen (keyboard), Rhim (drums) and Nate Manor (bass), that formed in 1999 (even though the 2016 demo collection "Imagica" dates some tracks back at 1998). ...read more.
One of the very few bands that could write the same style of music for almost two decades and still make each album feel like a different experience.
This band is amazing!
~ Nebula
143
Santana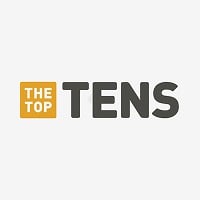 Santana is an American Latin rock band formed in San Francisco, California in 1967 by Mexican-American guitarist Carlos Santana.
Any band at Woodstock should be in the top 50. Carlos still rocks! Decades of hits!
No mention of Carlos Santana
How in the hell did Santana come in after the Jacksons and queens of the stone age? Get a grip people
Great show band. Second best concert I ever saw. Best percussion, guitar, great albums, top twenty easy! Along with the Allman Brothers(100). - Conbillb
V 10 Comments
144
The Misfits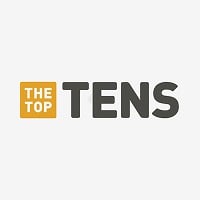 Misfits are an American Horror Punk band often recognized as the progenitors of the horror punk subgenre, blending punk rock and other musical influences with horror film themes and imagery.
The best horror-punk band ever!!!!
jerry only is the best - yoponcho
Thanks to my uncle who showed me this band, I got into them. I'm wearing a Misfits shirt at the time of this comment. - Mumbizz01
One of the most influential punk bands ever but I hate it when people wear shirts they don't even know about
Danzig in the Mistfits is brilliant, and the lyrics to the songs are always - interesting.
145
Gentle Giant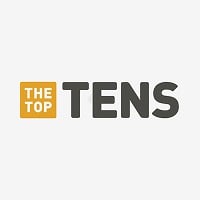 Gentle Giant were a British progressive rock band active between 1970 and 1980. The band was known for the complexity and sophistication of its music and for the varied musical skills of its members.
Really makes me sad that a band like this is at such a low position. All that complexity, skill, and musicianship...
The picture is scaring me, get rid of it please
The best band of all time along with genesis
Probably the most musically complex band in rock history.
What's that you said about King Crimson?
146
Beastie Boys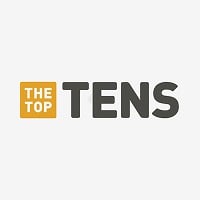 The Beastie Boys are an American Rap/Rock group that was formed in 1981 by its three original members, Michael "Mike D" Diamond, Adam "Ad-Rock" Horovitz, and Adam "MCA" Yauch.
This is one of the biggest of the many insults on this list. A lot of you are like,"there so stupid there not even rock". Listen to sabotage, that'll answer that stupid statement. They had one of the most influential and inspiring impacts in music history. Linkin Park and Eminem both said The Beastie Boys were one of the bands they found most inspiring. Stop disliking because you can, and realize what the Beastie Boys of done. At that time, what they did was unheard of and completely new. Not many people can make a completely new style like they did.
Transcended rap to become alternative icons, from the most unlikely beginning to creating works of genius, Beasties did it all and then some. They are rock, they are hip-hop, they are everything good in popular music. KICK IT!
There isn't one album these guys made that isn't great. Not good, GREAT. And three of them are game changing classics. Only Public Enemy are on the same level.
Total, absolute gods.
V 12 Comments
147 Red Rider
148
Hands Like Houses
My favorite band forever. They should be in the top 10. Trenton Woodley is an amazing singer and the rest of the band is amazing to. Listen to their song A Fire on a Hill.
They deserve to be higher than this. Their song "I Am" is the best
149
Psychostick
My favorite song by them is orange - Gigan
Normal stick
V 1 Comment
150
Soilwork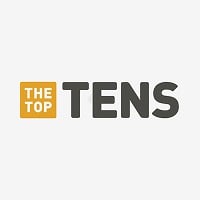 Soilwork is a Swedish melodic death metal band from Helsingborg. They are signed to Nuclear Blast. Formed in late 1995 by Björn Strid and Peter Wichers, originally under the name Inferior Breed, the band changed their name in late 1996 to Soilwork.
151
The Killers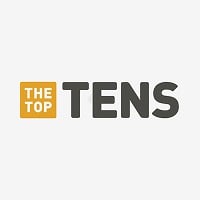 The Killers is an American rock band formed in Las Vegas, Nevada in 2001, by Brandon Flowers and Dave Keuning.
Tokio Hotel is voted over The Killers. Really? Who on earth thinks that Tokio Hotel is better than The Killers? I know I don't. And neither should you.
They are one of the few alt bands that will be remembered through time - Gravityman321
I love their catchy sound and great original music. Already rock legends!
The killers are the best
V 39 Comments
152
Twenty One Pilots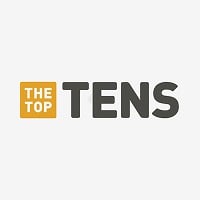 Twenty One Pilots is an American musical duo that originates from Columbus, Ohio. Currently there are two members. The lead singer, Tyler Joseph, and the drummer, Josh Dun. At the 2016 American Music Awards, they won two AMAs for Favorite Pop/Rock Artist, and Favorite Alternative Artist. Twenty One ...read more.
Twenty One Pilots music has power to it! Each and every song speaks words of wisdom! No matter who you are you can relate closely to one of their songs. The style in which they use makes you really get into the music and makes you think about what the lyrics mean and bring happiness to everyone.
Wow, this is disappointing. Twenty-One Pilots at 213. Other bands might have good music, but Twenty-One Pilots is so unique and amazing that it deserves the number one spot. This band has made amazing song after amazing song for a few years, and they are only at 213?! Maybe not everyone enjoys their music, but this band should still be much higher. Instead of the top 215, put them in the top 5.
Why isn't my favorite band higher!? Their music is easy for me to relate to and it makes me feel happy. But, as it says in Message Man, "These lyrics aren't for everyone." Maybe their music and lyrics is hard to understand for some, but I know that isn't the case for me.
I'm sorry but their utter crap
V 23 Comments
153
Thousand Foot Krutch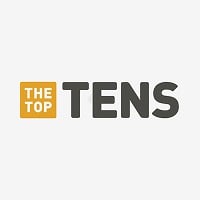 Thousand Foot Krutch is the best hard rock band ever. First of all Thousand Foot Krutch is a Christian band so they have great lyrics. Second Trevor Mcnevan is a great singer, screamer, yeller, rapper, and song writer. Third, Thousand Foot Krutch is very unique and has a lot of different genres including Rock, Hard Rock, Hip Hop, Ballad, Classic Rock, Modern Rock, Heavy Metal, Pop Rock, Rap, and Punk Rock. Forth, Welcome to the Masquerade is one of the best Rock albums in the world. And fifth Puppet is the one of the best songs in the world it a great rock song and a great rap song.

I think Thousand Foot Krutch deserves a higher spot than 341. What don't they have that a great rock band should have?

By the way, why isn't Relient K or Hawk Nelson on this list? They are awesome rock bands, probably even better than Thousand Foot Krutch.
Thousand Foot krutch is like Eminem, Linkin Park, and Skillet all combined. Except better! TFK rocks!
This band is just AMAZING. Trevor Mcnevon's voice is splendid. Their guitar riffs are amazing. The quality if their music is marvelous. Their songs such as welcome to the masquerade, shook, move, war of change etc are impressive and the music juts gets to you. If you haven't listened to them I suggest you should. Basically everyone over here just votes for the most popular bands and not the good one and listens to the popular ones only and hence bands like tfk are underrated.
This is the best band imaginable
TFK can change a person's perspective towards music. Their songs are moving, catchy, heartfelt and they definitely deserve a spot in the top 3! Their greatest songs are "War of change", "Lifeline", "Courtesy Call"
Their are so many songs and all of them are greater than Skillets and Lincoln Park
V 13 Comments
154
Rainbow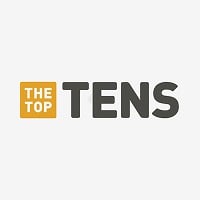 They are the best, it's a shame that this band is so underrated.

Ritchie Blackmore is much better than Jimmy Page and Dio is the best metal singer and the 2nd best singer ever (No one can touch Freddie Mercury of course).

Let's not forget Cozy Powell's insane drumming and we have the most talented rock band in history.

Rainbow are influential as well as Ritchie created Neo - Classical music that would later be used by giants like Yngwie Malmsteen.

The list is bull because some childish bands like Bring Me the Horizon and Linkin Park are ranked much higher than the true giants and classic bands, For me Rainbow, Queen and Rush are the best. - IronMaidenFan666
Blackmore is a mental legend this band made an impact before they played a note. Bonnet sounds like no other, instantly recognizable.
The most underrated band in the history of rock. During the Dio years, their music was legendary. They had made some of the best songs ever.
In the name of Cthulhu! Rainbow at 159?! What kind of blasphemy is this?
V 17 Comments
155
The Smiths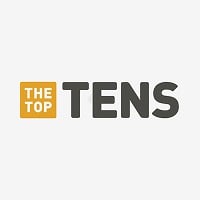 The Smiths were an English rock band formed in Manchester in 1982. The band consisted of vocalist Morrissey, guitarist Johnny Marr, bassist Andy Rourke and drummer Mike Joyce.
Seeing The Smiths this far down doesn't surprise me at all. One of the best bands in the history of music indeed, they have influenced every single act that has come out of the British rock since 1987, but they wouldn't be The Smiths if they achieved mainstream success. The Smiths stand for the outcasts, for the outsiders, for the alternative. Morrissey's lyrics entwined with Johnny Marr's melodic guitar playing gives us the most prominent songrwiting partnership since Lennon/McCartney. However, honey is not made for the lamb's snout. Let them stick to Linkin Park and Chester Bennington,30 seconds to mars and Avenged Sevenfold while we listen to the real thing.
Absolute travesty to see the genius of The Smiths so far down on this list. Daring and never seen before lyricism, one of the best guitarists to ever exist and hugely underrated bass and drums from Rourke and Joyce. This band has inspired the likes of the Oasis and Radiohead for crying out loud people!
No other band had more influence on 90s alternative singer-songwriters as Morrissey and The Smiths. Without The Smiths, "emo" would have never existed. Morrissey made it OK to say exactly how you felt about being awkward, nerdy, geeky and misunderstood. Johnny Marr's famous guitar stutter effect on "How Soon Is Now? " would forever change the sound of alternative rock guitar forever and spawn thousands of copycats.
genius.
V 13 Comments
156
All Time Low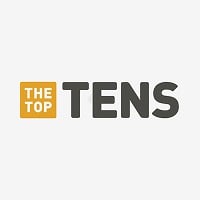 ...read more.
All Time Is a great band to listen to while your out and about, and the lyrics really get you kinda thing
How could this band be bellow 100 and bellow Fall out boy? This should be number 1! Meaningful lyrics, Catchy beats, nice rhythm, and nothing less.
Honestly this band should probably be like top 30 or 20 because they're very catchy and like the fans said, the lyrics really get to ya
This band is amazing they are a great band to listen to if you are stressed.

My favourite song by them is Weightless and if you haven't listened to this band I recommend you do.

All of the members are weird but very cool and the guitarist is usually not wearing clothes so yeah...
V 13 Comments
157
Phish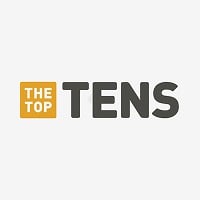 Phish is a band known for musical improvisation, extended jams, blending of genres, and dedicated fan base.
My favorite band. Best musical climaxes in Rock history. 1992 to 1997 ruled. Still a quality force in live music.
Best live act around today
200... are you kidding me. No one knows music anymore. Phish should be at least top 10. - Dukebags
158
Attila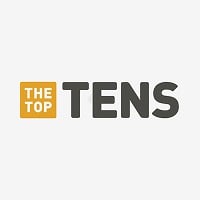 Attila is an American metalcore band from Atlanta, Georgia, formed in 2005. Frontman Chris Fronzak started the band in high school and, not wanting to use typical death metal terms, adopted the name from Attila the Hun, which he came across in a book.
Above Joy Division?! What is this madness?!
It's pretty obvious the Fronz is god
159
Billy Talent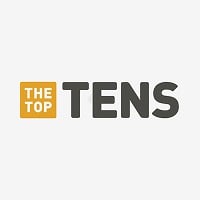 Billy Talent is a Canadian rock band from Mississauga, Ontario. They formed in 1993 with Benjamin Kowalewicz as the lead vocalist, Ian D'Sa on guitar, bassist Jon Gallant and drummer Aaron Solowoniuk.
It is a great injustice that an incredible band such as Billy Talent is lower on this list than the Jonas Brothers. Their uniqueness should be embraced.
I like all of their songs and they just never get old. Good lyrics and an epic stage performance make this band worth the first spot!
This great talented hard-working band is just amazing and unique! Plus, Ian, Jon, Aaron and Ben are awesome human beings who bring very much to their fans!
Simply amazing
V 12 Comments
160
Pixies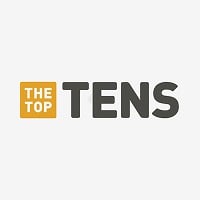 The Pixies are an American alternative rock band formed in 1986 in Boston, Massachusetts. The group disbanded in 1993 in acrimonious circumstances, but reunited in 2004. The group currently consists of founders Black Francis, Joey Santiago, and David Lovering.
You've got to be kidding me. A band that influenced almost every decent grunge band, as well as multiple different alternative rock bands that would go on to influence even more bands, and you can't do it any more respect than 113. this world and everything on it.
I don't listen to decent grunge bands and alt rock bands so I don't listen to this band either - frankmartin
The Pixies were not the most successful band commercially or on this list. As the average person is an idiot this is one of the many reasons why they are the greatest and coolest band ever...
The Pixies are the Van Gogh of alternative rock and sadly won't be appreciated until aliens discover their music a thousand years from now. Without these guys, half of the Top 50 bands on this list wouldn't even exist. Bands that have given their due include Nirvana and Radiohead.
Pixies / Frank Black now and forever.
V 19 Comments
PSearch List
Recommended Lists
Related Lists

Top 10 Philippine Rock Bands of All Time

Top 10 Rock Bands That Have Gotten Worse Over Time

Most Epic Rock N' Roll Bands of All Time

Top 10 Rock Bands That Have Improved Over Time

Best Pop Rock Bands of All Time
List Stats
234,000 votes
1,721 listings
12 years, 6 days old

Top Remixes (1189)

1. Linkin Park
2. Breaking Benjamin
3. Bullet for My Valentine

EvilAngel

1. Metallica
2. Green Day
3. Linkin Park

CrimsonShark

1. The Beatles
2. Pink Floyd
3. The Rolling Stones

KLanz123
View All 1189
Posts
greatesttop10s
Musical Significance is Key. In Key (da dum chh!).
BKAllmighty
Best Avant-Garde/ Experimental Metal Bands
visitor
VS!!!
Alpha101
What Makes A Band Good?
visitor
Error Reporting
See a factual error in these listings? Report it
here
.