Best Rock Bands of All Time
The Contenders: Page 8
141
Kasabian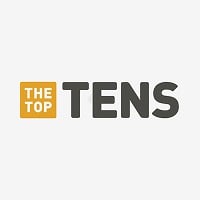 Kasabian are an English rock band formed in Leicester in 1997. The band's original members consisted of vocalist Tom Meighan, guitarist and vocalist Sergio Pizzorno, guitarist Chris Karloff, and bassist Chris Edwards.
#144! Dear god, what is happening?

Kasabian in my mind are one of the greatest bands of the modern age, let me just throw some songs at you:

-Underdog
-Fast Fuse
-Fire
-Shoot The Runner
-Velociraptor
-Where Did All The Love Go?

Kasabian are fantastic and they don't deserve to be this low
Great band from the UK. Very unique style. Definitely should be in the top 50.
An amazing band with some great songs
Nobody likes Kasabian?
V 1 Comment
142
The Misfits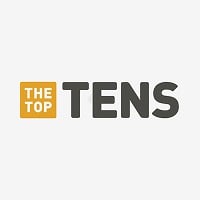 Misfits are an American Horror Punk band often recognized as the progenitors of the horror punk subgenre, blending punk rock and other musical influences with horror film themes and imagery.
The best horror-punk band ever!!!!
jerry only is the best - yoponcho
Thanks to my uncle who showed me this band, I got into them. I'm wearing a Misfits shirt at the time of this comment. - Mumbizz01
One of the most influential punk bands ever but I hate it when people wear shirts they don't even know about
Danzig in the Mistfits is brilliant, and the lyrics to the songs are always - interesting.
143
Gentle Giant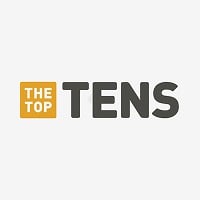 Gentle Giant were a British progressive rock band active between 1970 and 1980. The band was known for the complexity and sophistication of its music and for the varied musical skills of its members.
Really makes me sad that a band like this is at such a low position. All that complexity, skill, and musicianship...
The picture is scaring me, get rid of it please
The best band of all time along with genesis
Probably the most musically complex band in rock history.
What's that you said about King Crimson?
144
Barenaked Ladies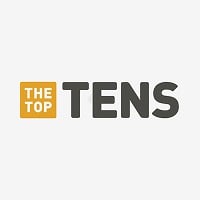 Barenaked Ladies is a Canadian rock band. The band is currently composed of Jim Creeggan, Kevin Hearn, Ed Robertson, and Tyler Stewart.
Seriously, they are the WORST.
Their very existence is an affront to lovers of good music everywhere. Every note causes me pain.
Absolutely, excruciatingly terrible.
Even worse than Nickelback if that's possible. Only Moxy Fruvous surpass them in foulness and shame - sorry rest of world! Signed : Canada.
V 6 Comments
145
Beastie Boys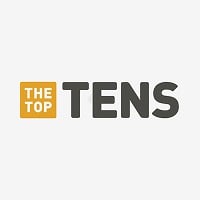 The Beastie Boys are an American Rap/Rock group that was formed in 1981 by its three original members, Michael "Mike D" Diamond, Adam "Ad-Rock" Horovitz, and Adam "MCA" Yauch.
This is one of the biggest of the many insults on this list. A lot of you are like,"there so stupid there not even rock". Listen to sabotage, that'll answer that stupid statement. They had one of the most influential and inspiring impacts in music history. Linkin Park and Eminem both said The Beastie Boys were one of the bands they found most inspiring. Stop disliking because you can, and realize what the Beastie Boys of done. At that time, what they did was unheard of and completely new. Not many people can make a completely new style like they did.
Transcended rap to become alternative icons, from the most unlikely beginning to creating works of genius, Beasties did it all and then some. They are rock, they are hip-hop, they are everything good in popular music. KICK IT!
There isn't one album these guys made that isn't great. Not good, GREAT. And three of them are game changing classics. Only Public Enemy are on the same level.
Total, absolute gods.
V 12 Comments
146 Red Rider
147
Hands Like Houses
My favorite band forever. They should be in the top 10. Trenton Woodley is an amazing singer and the rest of the band is amazing to. Listen to their song A Fire on a Hill.
They deserve to be higher than this. Their song "I Am" is the best
148
Bring Me the Horizon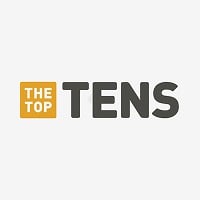 Bring Me the Horizon is a British rock band from Sheffield, Yorkshire. Formed in 2004, the group currently consists of vocalist Oliver Sykes, guitarist Lee Malia, bassist Matt Kean, drummer Matt Nicholls, and keyboardist Jordan Fish. They are signed to RCA Records globally and Columbia Records exclusively ...read more.
Can't believe I hadn't seen this band on the list before... They are AWESOME. Just try and listen some of their best songs
The sadness will never end, diamonds aren't forever, and it never ends must hears
Try to listen to Anthem, really good song that in my opinion kinda sums them up. plus its really up-beating so it makes you wanna go dance and jump around
Why aren't they higher on the list, they should be no. 1
V 22 Comments
149
Firehouse
Firehouse is simply the best
I'm shocked that none of the people voted for firehouse... They were tmalso one of the best band that influenced people during the 90's... They deserve a better position.
They are on of the best!
Firehouse subs
150
Attila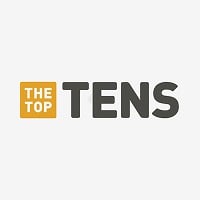 Attila is an American metalcore band from Atlanta, Georgia, formed in 2005. Frontman Chris Fronzak started the band in high school and, not wanting to use typical death metal terms, adopted the name from Attila the Hun, which he came across in a book.
Above Joy Division?! What is this madness?!
It's pretty obvious the Fronz is god
151
Sex Pistols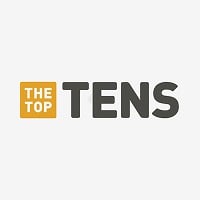 The Sex Pistols were an English punk rock band formed in London in 1975. Although they initially lasted just two and a half years and produced only four singles and one studio album, Never Mind the Bollocks, Here's the Sex Pistols, they are considered one of the most influential acts in the history ...read more.
YEAH! they made a before and after in the world, ALL rock, punk and even pop! are ALL in some way inspired by the pistols and not ONLY music but attitude and looks etc...
they broke all the music rules and social rules that make our day now free
jonnhy rotten and steve jones were the first on earth to swear on TV! they did it on the bill grundy show jonnhy said "s***!" and then Steve said "you f****** rotter!" to grundy!
they are legends and without them the world wouldn't be the same!
when you think punk, you think the pistols.
In the 2 years they were active.. They started chaos around the world JUST THROUGH THEIR MUSIC.
It's enjoyable music.
V 20 Comments
152
Creed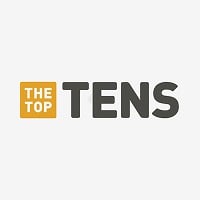 Creed is an American rock band, formed in 1993 in Tallahassee, Florida. The band's best-known line-up consists of lead vocalist Scott Stapp, guitarist and vocalist Mark Tremonti, bassist Brian Marshall, and drummer Scott Phillips.
Easily one of the best rock bands of my generation
Are you guys crazy or something? Creed is in 175? Creed?

Creed has one of the best guitarists in the world. The songs are so nice, the lyrics are so deep.

Nope. Nope. This isn't acceptable. They deserve to be in the top 50.
I love them. There lyrics are deep. I cannot imagine how sorry Scott Stapp feels about the break. I am happy they are back together. They actually look happy to be on stage today.
One of the best bands...from its writing to its composition...a brilliant set of people...come on guys...songs like With Arms Wide Open,My Sacrifice,Higher,My Own Prison,One last breath...have been anthems...they have sold about a heavy 40 million records...a grammy winner for the best Rock Song...which even many bands prior to this have failed to achieve...musically they are among the best...it doesn't matter what this website tells...
V 10 Comments
153
Lostprophets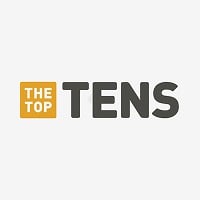 1 of my favorite band and I love it so much their songs like last train home, where we belong, burn burn they all are awesome man... They know the real meaning of rock music
Lostprophets are the best. They really do know haw to rock. I love their songs like we bring an arsenal and where we belong. They really should be at the top 20 at least
They are immense fair play, I loves them I do butt.
Best welsh band! Cymru Am Byth!
Should be number one, Last Train Home and Rooftops are fantastic
I loved the album Liberation Transmission. Some really great songs on there!
154
3 Doors Down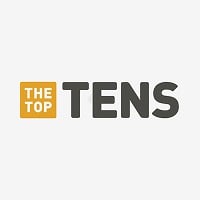 3 Doors Down is an American rock band from Escatawpa, Mississippi that formed in 1996. The band originally consisted of Brad Arnold (vocals/drums), Todd Harrell (bass guitar) and Matt Roberts (guitar). They were soon joined by guitarist Chris Henderson, and later by drummer Richard Liles.
Wow this list is horrible 3 doors down has so many great songs Gah can't believe this
WHAT?!?! How the hell this band so low?! They are the real rock of 21th century. This list so screwed. Disgusting. - Nickss
Another bad mistake! This just goes to show you that these people making this list is out of their f' 'n minds!
I agree these guys are so good
V 4 Comments
155
Sonic Youth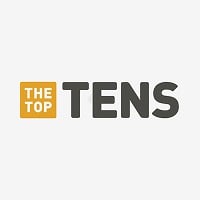 Sonic Youth was an American rock band from New York City, formed in 1981. Founding members Thurston Moore, Kim Gordon and Lee Ranaldo remained together for the entire history of the band, while Steve Shelley followed a series of short-term drummers in 1985, and rounded out the core line-up.
What is wrong with you people. No band is more original than Sonic Youth, they basically shaped noise rock and made there own style of music. They have not made one bad album (excluding NYC Ghosts and Flowers, nobody liked that crap) and every song is different form the last.

Long live Thurston Moore, Lee Ronaldo, Kim Gordon, and Steve Shelly.
Greatest American band next to R.E.M. A similar catalogue of nothing but quality, groundbreaking and influential music that almost nobody can match.
Favorite albums : Daydream Nation, Dirty, Murray Street, Washing Machine, Sister, A Thousand Leaves, Sonic Nurse...man, I could just keep going.
Greatest U.S. band of all time.
V 7 Comments
156
T. Rex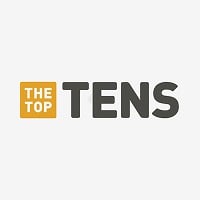 T. Rex were an English glam rock band, formed in 1967 by singer-songwriter and guitarist Marc Bolan. The band initially called Tyrannosaurus Rex, released four folk albums under this banner.
The first ever glam rockers, Marc Bolan did something truly unique here, and who knows what they would have done if it wasn't for that car crash
Influenced artists as diverse as The Smiths and Prince, and Slash and Steven Tyler are also fans of them
V 1 Comment
157
Interpol
Their first album is a masterpiece that can't be overlooked, one of the best of the last 30 years. Atmospheric, moody, fantastic delivery from Paul Banks and they had one of the greatest bassists out there for a while. Definitely deserves a heck of a lot more than 2013
Turn on The Bright Lights is easily one of the best albums ever created. This band deserves much more recognition. If you don't believe me give them a try. Usually I'd recommend a particular song but with Interpol you simply cannot go wrong.
Go listen to them and you will understand what I am trying to get at. - george23234
Oh wow, these dudes are here, I love their stuff, I don't remember the names though...yeah these guys should be higher
V 2 Comments
158
The Cars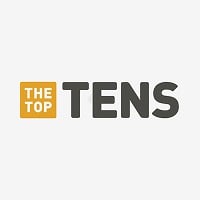 The Cars are an American rock band that emerged from the new wave scene in the late 1970s. The band originated in Boston, Massachusetts in 1976, with singer, rhythm guitarist and songwriter Ric Ocasek, singer and bassist Benjamin Orr, lead guitarist Elliot Easton, keyboardist Greg Hawkes and drummer ...read more.
The Cars are one of my favorite bands because they still sound fresh and have a really great sound. People obviously forgot about them because they should be much higher!
One of my favorite bands back in the 80's and still today. Been listening to them lately on YouTube.
People forgot about the cars obviously. needs to be way higher up
They have good music not just for the grown ups but for the kids as well
V 4 Comments
159
Five for Fighting
One man. Tons of talent. His voice is amazing, and there is literally so much talent he could easily take on Coldplay or The Fray. Piano rock at it's best!
V 1 Comment
160
10 Years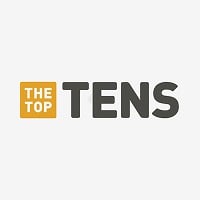 10 Years are an American rock band, formed in Knoxville, Tennessee in 1999. The band consists of Jesse Hasek, Ryan Johnson, Brian Vodinh, Chad Huff and Matt Wantland.
This band isn't that bad I like them.
PSearch List
Recommended Lists
Related Lists

Top 10 Philippine Rock Bands of All Time

Top 10 Rock Bands That Have Gotten Worse Over Time

Most Epic Rock N' Roll Bands of All Time

Top 10 Rock Bands That Have Improved Over Time

Best Pop Rock Bands of All Time
List StatsUpdated 19 Sep 2017
224,000 votes
1,709 listings
11 years, 250 days old

Top Remixes (1171)

1. Breaking Benjamin
2. Linkin Park
3. While She Sleeps

EvilAngel

1. Led Zeppelin
2. The Who
3. Nirvana

MontyPython

1. The Beatles
2. Pink Floyd
3. The Rolling Stones

KLanz123
View All 1171
Posts
greatesttop10s
Musical Significance is Key. In Key (da dum chh!).
BKAllmighty
Best Avant-Garde/ Experimental Metal Bands
visitor
VS!!!
Alpha101
What Makes A Band Good?
visitor
Error Reporting
See a factual error in these listings? Report it
here
.