Top 10 International Rugby Union Teams
The Top Ten
1
New Zealand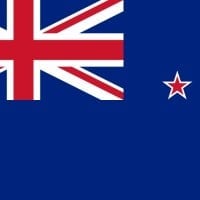 Ireland number 1?! You must be joking - when was the last time they won anything.
New Zealand's winning percentage against all opponents is 77%, compared to the South Africa the next best at 65% and Ireland 44%.
For the credibility of this website, take Ireland down!
The ABs are legends in there own rite! Rugby Union is NZs religion and we have never been smashed to pieces compared to a country like Brazil who are football mad and rated on a scale like the ABs but get hammed like they did. !
Kia kaha. Not bad for a country of 4.5 mill!
Ireland has never beat New Zealand their WHOLE career. They haven't beat nz in 42 YEARS in a row. How would Ireland even compare, they are a joke. Not even in the top 5. haven't even won a world cup. Where as NZ has had 3, the most of any country ever. Sit down Ireland.
I hate doing this being a south african suporter but what at ireland number 1.
This should be the list
1) New Zeeland
2) South Africa
3) Australia ( Just, just going on overall not recent)
4) England
5) France ( Again going on the question not current)
6) Argentina
7TIE) Scotland
7TIE) Ireland
9) Wales
10 ) This should be a hard one will say Samoa
2
Ireland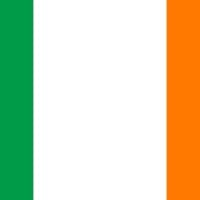 When you think about it, Ireland have had one of the best if not the best flanker(Stephen ferris) they also produced the best ever centre( Brian O'driscoll) and have the strongest centres in Europe( stuart Mclosky). Not even talking about their out half like Ronan Ogara and Johnny Sexton.

The all blacks are really good and they do deserve to be first, the springboks are great so they should be second but I think Ireland should be third and if not fourth. As long as they are infant of Englan.
Yaaa The Irish team won 56-19 against Italy in Rome a couple of days ago. We have beaten the All Blacks a few times which is a phenomenal feat since they are undoubtedly the best team In the world... Overall Ireland is very strong team for such a small country and has many very talented players. Take Johnny Sextons drop goal against France. That was complete skill.
All blacks are brilliant and I respect that but they should not be number one. Ireland are absolutely the best team on earth for the reason is that they are getting better with each match they play. This is a fact that nobody can deny. To any kiwis out there, you must accept the fact that you are not the best team in the world. Of course it is ok to support your national team but Ireland are going to get first place in the world and on this website...COME ON THE BOYS IN GREEN!
New Zealand undoubtedly the world all time best. Great to see Ireland get their act together. Potential's been knocking on the door for many years. Just needed greater perspective and the combination of a union who knows what it takes to compete.
3
England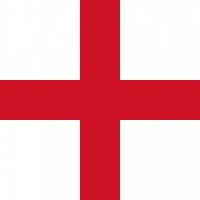 England, number 4? Argentina is ranked 4th, England is ranked 7th I think. Interesting that the top 4 in the rankings are from the southern hemisphere. One commentator said Michael Brown is the best fullback in the world. England didn't even make it out of the group stage. I think that England rugby at the moment... SUCKS!
England are brilliant, way better than Scotland, Ireland, France, Wales and Italy, we have beaten every team in the 6 nations more times than they have beaten us, the only teams that are better than England are Australia, NZ and SA. SCOTLAND SUCK.
England are dirty players who should be band from rugby altogether. If your captain is a thug, I'm not saying all of them are but about 90% of the national team are scumbags.
Simple, really. England is the heart and soul of rugby. They are the most committed and possibly the most talented. I give credit to New Zealand, but England is best.
4
Australia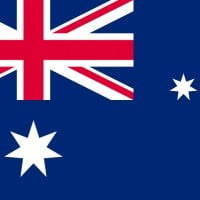 Before looking up complete statistics on this - I was of the impression that it would be NZ, Australia, South Africa, England.
Well I suggest everyone look up actual performances over the entirity of each teams history.
Not only is NZ 'All Blacks' the best rugby performers. They have performed at this incredible level for over 100 years.
Furthermore they are considered to be the best sporting team ever in the WORLD bar none.
How the hell is England in front of Australia I'm a New Zealander & I don't actually support the wallabies but they deserve 2nd place? (All Blacks first ofc) that's so stupid Australia has won the world cup twice and England has won once? That doesn't actually make sense.
Strong team in history and now rebuilding rather promisingly with a productive u20s program and Dave Rennie's masterminded series victory over France. Furthermore, two world cups is hard to argue with over history and their win rate over other teir one nationsis not to be trifled with.

Also, won first olympic gold in women's rugby 7's
This list is stupid, how the hell is england infront of Wales and Australia and Argentina smashed Ireland in the RWC 2015 and Argentina is eighth when Ireland is second. So many teams on this list are better than Ireland and England, and why the hell is South Africa 7th?!
THIS IS THE REAL LIST:
1. New Zealand
2. Australia
3.South Africa
4. Argentina
5
South Africa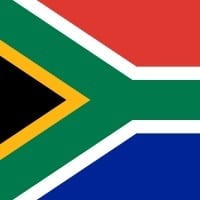 Ireland play like the sissy leprechauns they are! New Zealand are a bunch of people who have tatoos to make them look tough cause they are wusses! I watched Braveheart and he said " We fight for freedom ", yeh, with a rugby team like that, heck no, Scotland suck. On the other hand, SA is a team of people who can actually play Rugby. France sucks, they should go back to making crossiants.
Is this for real? South Africa third and Ireland second? How many world cups have Ireland won again? As far as I remember there is only one European team that has ever won the Rugby's biggest show piece. I respect New Zealand, they deserve to be at the top but South Africa has to be second.
I'm from Scotland and I really don't get how it is 5th on this list (IRB says we are 9th)... But seriously, South Africa and New Zealand are clearly 1st and 2nd. Ireland maybe was at one point and Australia are starting to look really good as well, but South Africa's squad just stands out for me, especially with all their young talent such as Le Roux and Pieterson
Firstly I agree with the other OPINIONS for SA. Canada? Like what the hell they make top ten? Who does that they probably agree that they shouldn't be in top ten SA has to be number 1 or number 2. they play with skill and speed. I don't know how Ireland came second they a good team but not number 2 in the world well that's all I have to say... I'm Daiyaan Desai
6
Wales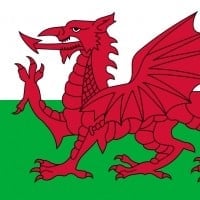 I think it absolute bull that Canada, Italy, and Argentina are higher on this list than Wales. Wales is one of two countries (along with NZ) who are said to have rugby as a religion. Wales not only are the 5th best team in the world now, above the Aussies and French, but they had legendary teams in the 70's and 1900's.
We did come number 4 in the world cup. So I think we should be at least 4. Also we have got a young team. I think the next world rugby cup we will be at least all the northern teams.

Also we bet England, Scotland and a lot more countries in the world cup
So come on, vote for wales
Wales claim to be better than England, this is a lie. England have won more six nations, have beaten Wales more times than wales beat England and England have won the World Cup and Wales have not (ever), they have never even come 2nd
Wales are the best in the northern hemisphere by far. If you disagree take a look at the demolition job we did of England 30-3! There are very few teams who can beat a Welsh team on top of form.
7
Scotland
Obviously from English people, Scotland are in the quarter finals 2015, where are England? So Scotland are in the top 8. Simple mathematics.
What? Scotland are the worst team in the world
Scotland are the best
10 th place Scotland
8
France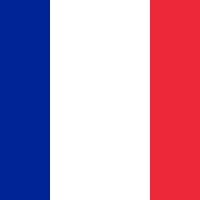 Just can't handle the jandle mate. New Zealand won against your team fair and square in RWC Finals TWICE! Aussie won against you. Your team just can't win a world cup (or the 6 Nations). They have played three times in RWC Finals, yet they didn't win any. Face it dude, France should stay where it is, if not go lower. Everybody knows that NZ deserves 1st.
This list is a joke, France have 13 six nations titles and 3 WC finals, wales and scotland have none...
France should be top 3
9
Argentina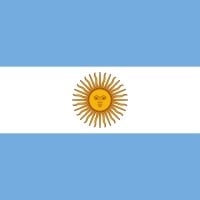 Yes the Pumas are getting a lot better thru the years, I think they deserved to be on the top 10 I'll say they are on top of France. They are the number 8 in the worl!
Argentina's rugby has been improving at a great rate...and they seem to be unstopable. I am super glad that they are bringing more rugby to the world. I wish a lot more countries could follow the argentinian example!.
How is Scotland ahead if they are one of the worst in 6 nations?
The Pumas are currently number 4 at the official ranking.
10
Italy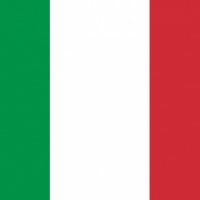 This team should be in Canada's spot. They beat Ireland and France in 2013
Never won 6 nations
The Contenders
11
Georgia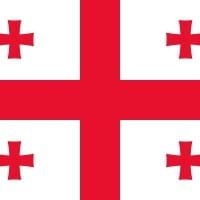 Georgian Rugby players are very Patriot. Georgian Rugby has always progress, this is result of the players and Trainer. Well done boys! Gaumarjos Saqartvelos.

Best Rugby in Georgia.
Georgian national team has extremely powerful and highly dedicated players.They will achieve even greater things soon.
I don't go for Georgia but they are better than this!
They are best! And they doing well
12
Canada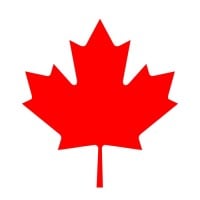 I agree Canada should not be in the top ten, but they should be in the top 15. In the world rankings, they are above the USA.
Do they play rugby
13
Fiji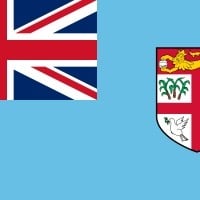 Best pacific islands team of all time. Some of the greatest players ever. Should be at least in the topten.
They are the obvious best they won Rio Olmpics 2016 to prove all the other teams are just there because people like them but this team had hall of famer Waisale serevi.
Their the kings of sevens, they should surly be in the top 10 for suree.
Fiji should be higher
14
Samoa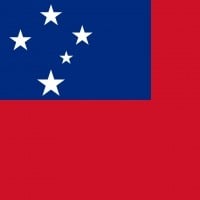 Fiji tops the Pacific. I'm surprised how this is ranked.
Fiji is best of of the 3 islands.
Fiji is better than Tonga and Samoa because Fiji bet both of them
15
Kenya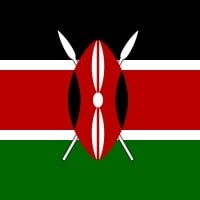 Kenya is sworming to the top, sooner or later will be number one. watching our team win the Singapore Sevens was thrilling and assuring honestly we all know where this is heading #1. Cheers to SouthAfrica and New Zealand keep the speed soon will be head to head.
Kenya are really good at sevens.
Kenya is one of the best
Take us to the top
16
Japan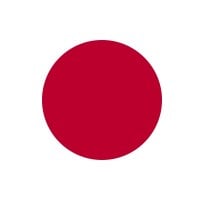 I really thought Japan would be a lot higher in the rankings. They made it to the quarter final. Four teams I see in front of Japan they didn't make it.
The Japanese rugby team was beat South Africa and Samoa rugby team. So, they are best.
Unlucky to not make the playoffs! Not the best but definitely my Team of the RWC 2015!
New Zealand is better than japan. Nah Japan is the best team in the world kids
17
Malaysia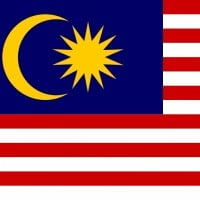 18
Romania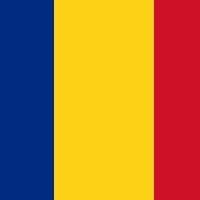 Proud of them
19
Tonga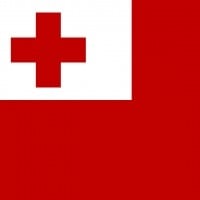 MMT vs ENGLAND, Tonga almost caught up to England in the semi-finals in 2017. They're are a really good team. Don't disrespect another team/country.
At least we are on top of samoa...
Tonga should not be here
20
Spain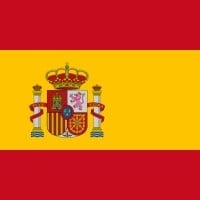 They do play rugby and they are quite good at it.
21
India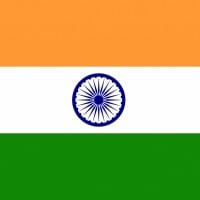 Indian is trying is ways hard to get into the world rugby format. Army India is the best team of India.
INDIA is rising in all sports as well as rugby.
22
Zimbabwe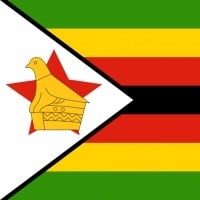 At least 2nd in Africa.
In my opinion they are 5th in the world.
How is Zimbabwe behind South Africa?
Ahead of Zimbabwe are New Zealand, Australia, Fiji, Tonga.
They are all pacific islands.
Got talented players
23
Bangladesh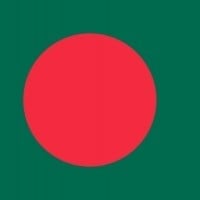 24
Russia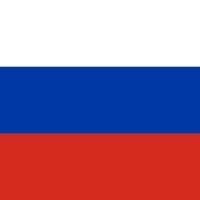 Up coming team with plenty of power, speed and strength. This makes them hard to stop and solid in defense.
25
Chile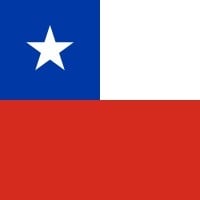 PSearch List