Top Ten Sexiest Male Rock Vocalists
1
Kurt Cobain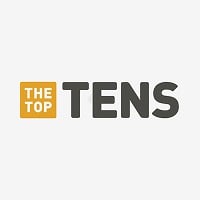 Kurt Cobain was born February 20, 1967, in Aberdeen, Washington. In 1987, he started the grunge band Nirvana, which became one of the most successful bands ever. He was a talented yet troubled grunge performer. Kurt Cobain became a rock legend in the 1990s with his band. He committed suicide at his ...read more.
Not just his looks but his personality too. Love this guy
Kurt has more beauty and presence than Brad Pitt.
What a joke. Lol. Kurt just had a nice face, true. But what about the body and personality? Not much there, but whatever. He would have never aged as well as Brad. - MC1989
Kurt cobain is so beautiful!
This man was absolutely stunning. Flawless beauty - chiseled nose, chin and don't get me started on those warm ocean water eyes of his. It's like you could peek right into his depths. But he didn't even care or realise. That is endearing. On top of that, he seemed like an incredibly sweet man. Bless him forever.
2
Chris Cornell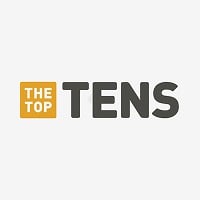 Christopher John "Chris" Cornell was an American rock musician and singer-songwriter, best known as the lead vocalist, primary songwriter and rhythm guitarist for Seattle rock band Soundgarden and as former lead vocalist and songwriter for the supergroup Audioslave. His vocal range was C2 to A5, while ...read more.
I love him so much. I was lucky enough to see him in Wisconsin right before he died. RIP my buddy.
He has got the sexiest voice I know of
Gorgeous voice and dark sensual looks and those soulful eyes. LOVE him!
Chris Cornell is beautiful. He's charismatic and charming. He's way sexier than Cobain.
3
M. Shadows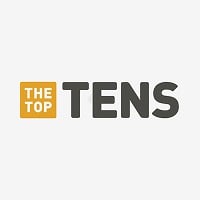 Matthew Charles Sanders, better known by his stage name M. Shadows, is an American musician, best known as the lead vocalist, songwriter and founding member of the American metalcore/alternative metal band Avenged Sevenfold.
This man has it all! Sexy voice, dimples, tattoos, muscles! He's dripping sex! Give him the top spot!
M. Shadows is the hottest guy ever. That voice, those green eyes, the muscles and don't forget the amazing dimples! Hot!
Baritone voice + eye candy body + sexy personality = irresistible men. I love him!
He was back in the day! I got lucky enough to end up meeting a man that looks SO MUCH LIKE HIM! I eventually got engaged and had a child (son) with that man
4
Jon Bon Jovi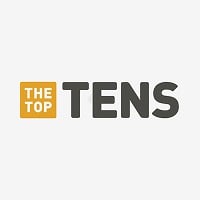 John Francis Bongiovi, Jr., known as Jon Bon Jovi, is an American singer-songwriter, record producer, philanthropist, and actor, best known as the founder and frontman of rock band Bon Jovi, which was formed in 1983. He is famous for his band's hit song "Livin' On A Prayer" released in 1986. He ...read more.
The most handsome man I have ever seen.He is unique, because He is friendly and strikingly good-looking at the same time. His voice, charm, his smile and hair and body are impressive. He's got it all - beauty, presence, personality and sex appeal.
Nice face and nice voice hair
Just a handsome man
Does not look like he has aged much over the years.
Really has a wonderful stage presence
Like all his music and really enjoyed the song he sang
with Jennifer Nettles, "Who said you can't go home."
52 years old and still sexy and in shape
Awesome dude, love his voice
5
Axl Rose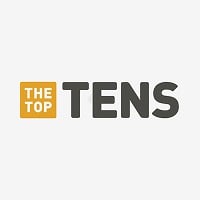 William Bruce Rose Jr., better known as 'Axl Rose', is an American singer born on February 6, 1962, in Lafayette, Indiana. He Is the founder and lead singer of the hard rock band Guns N' Roses. He is a celebrated but controversial figure in the world of rock.
... Sexiest man alive? Come on now every woman on earth wanted him in his youth
He was such a good looking guy when he was young...man, what the hell happened to him. - RiverVibeZ
Axl Rose was not only the sexiest male rocker, but he was also the sexiest man alive at the time. No one compares to him in the late 80s/early 90s. Every man I have ever seen falls short in my eyes now. Axl Rose is the epitome of sexy, both in his personality and looks.
Axl was a hottie in his prime. He has a rocking/sexy voice though that no one can compare.
6
Jared Leto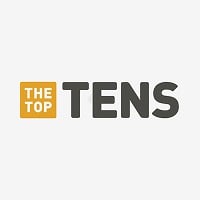 Jared Joseph Leto is an American actor, singer-songwriter, and director. He is well known for being the lead singer of Thirty Seconds to Mars.
Jared Leto is such a gorgeous man, he's beautiful. He's funny, talented, sexy, adorable, environmental, caring, and looks so damn good shirtless. Heck, he made Joker look sexy.
He is so sexy its unbelievable. He made me love the Joker even more than I already did. - booklover24
His eyes are mesmerising, one look and you're pregnant
Him being the joker in suicide squad makes him even better
7
Michael Kiske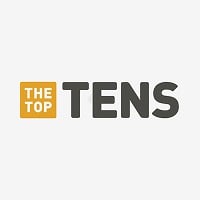 Michael Kiske is a singer best known as the former lead vocalist for the German power metal band Helloween.
This is the most handsome male creature I've ever seen. Perfect body and face. So sexy. And a perfect voice - one of the best singers ever. Check out the original video for the song 'I Want Out' (1988) by Helloween. - Metal_Treasure
The most beautiful male I've ever seen. He seems much better than this pic.
He looks like Dave Mustaine but with less hair. - RiverVibeZ
The best looking guy on this list and also the sexiest. As a singer he is perfect, too, and in terms of vocal skills the only real competitors are Freddie and Cornell.
My top 5 (considering both their looks and vocal skills)
#1 Kiske
#2 Chris Cornell
#3 Bon Jovi
#4 Bruce Dickinson
#5 Sebastian Bach. - Metal_Treasure
8
Billie Joe Armstrong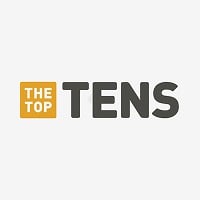 Billie Joe Armstrong is an American musician, singer, songwriter and actor who is best known as the lead vocalist, primary songwriter, and guitarist of the punk rock band Green Day, which he co-founded with Mike Dirnt.
Cannot get enough of Billie Joe! He is so amazing and so is his voice!
He hasn't aged since 1994! The cutest and sexiest rock vocalist!
He is so sexy man..
He's hot, and I heard that he's bisexual, which is an amazing fantasy for me
9
Adam Gontier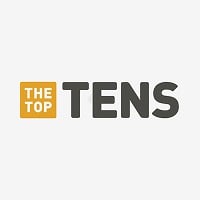 Adam Wade Gontier is a Canadian musician and songwriter. He is the lead singer, rhythm guitarist and main songwriter for Saint Asonia, but is best known as the former lead singer, rhythm guitarist and main songwriter of the Canadian rock band Three Days Grace.
Lol on my last one I say I could pick him all over on accident! I really meant lick! Because I could do that all day! Lick him head to toe. All over his hot, sweaty body.
He has the best voice ever! Love Three days grace
The best looking hard rock singer!
He has an amazing voice and his lyrics are so deep. He is also the most attractive man in the world.
10
Bruce Dickinson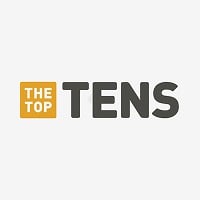 Paul Bruce Dickinson, known professionally as Bruce Dickinson, is an English musician, airline pilot, and broadcaster. He is most well known for being the lead singer in heavy metal band Iron Maiden and his solo career.
Masculine, masculine and masculine. What can be sexier than this? - Metal_Treasure
He has the sexiest butt ever. - zero-the-hero
Hell yeah, especially back in the 80s and 90s when he had long hair, He is a man, unlike all these emo-metal wimps that are floating around nowadays.
He's got the best voice by far. multi-talented guy & yes a very fine butt!
The Contenders
11
Sebastian Bach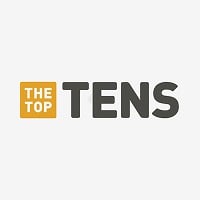 Sebastian Philip Bierk, known professionally as Sebastian Bach, is a Canadian heavy metal singer who achieved mainstream success as frontman of Skid Row from 1987-96. Since his departure from Skid Row, he has had many television roles, acted in Broadway plays, and leads a solo career.
Everything about him. still looks great today if I'm going to be honest.
I say Sebastian should be in the top 3 if not one. He is the definition of sexy, and has a spectacular voice like nothing you could ever imagine.
Tall, lean, sexy, best hair, with one of the best rock n roll vocals. He is definitely top 3. If not number 1
! I couldn't believe when I saw him for the first time. He was hot and what a voice- spectacular. Gives me chills every time I listen to him. Definitely number 1 for me.
12
Andy Biersack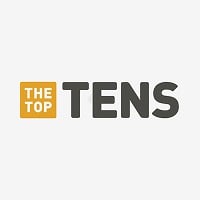 Andrew Dennis "Andy" Biersack, formerly known as Andy Six, is an American singer and pianist. He is the founder and lead vocalist for the American rock band Black Veil Brides, and is its only remaining original member.
He is good looking, funny and has a great voice. He is not afraid to stand up for what he believes in even if it means standing alone. Plus who else can make eating paper attractive. - oneofusifonly
Andy really does deserve a higher ranking. If emo looking is not your thing check out some more recent pictures of him with short hair. He is stunning. He has an amazing voice and a great personality on top of that.
Andy Biersack is literally like an angel and is my idol and he sings very very good. He helped me get through my tough times through his music so I love him for that too. And I'm not gonna lie he is just really hot.
Now I don't find hardly any guys attractive based on looks but Andy Biersack is a different story and on top of that his personality is amazing and he has a great voice I mean come on
13
Michael Hutchence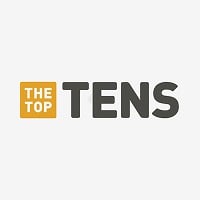 Michael Kelland John Hutchence (22 January 1960 – 22 November 1997) was an Australian musician and actor. He was a founding member, lead singer and lyricist of rock band INXS from 1977 until his death in 1997.
Michael Hutchence had the voice, the looks, and pure animal attraction that females of all ages. Just listening to him sing puts a smile on my face even after all this time. And when he smiled... forget it. You were lost under his spell. Best ever.
In retrospect, the sexiest guy in the 80's. He just oozed "it". He had the voice, the looks, the moves. Charismatic to the extreme. What a heartbreaking end.
Please, this guy was so sexy. His voice made us girls fall in love with him and guys want to be him. Australian talent is underrated sometimes. He's one of my kind.
Agree wholeheartedly. Sexy man, sexy voice, sexy songs. What more do want?
14
Chester Bennington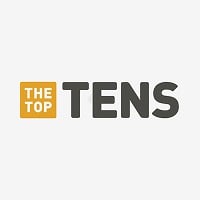 Chester Charles Bennington (March 20th, 1976 - July 20th, 2017) was an American musician, singer, songwriter and actor, best known for being the lead singer of Linkin Park. He also participated in side projects like Julien K and Dead By Sunrise. He committed suicide in 2017 after a period of depression. ...read more.
The man is just fantastic, he's smart, funny and very very sexy
The sexiest thing about him is absolutely his voice
Pure sexuality
Should be #1 So sexy
15
Elvis Presley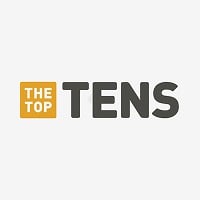 Elvis Presley was an American musician and actor. Known as "The King" He was mostly known for his number 1 singles including "Heartbreak Hotel" "Hound Dog" "Jailhouse Rock" "Love me Tender" Elvis debuted in the movie "Love me Tender" and focused less on his music and continued that way. ...read more.
The most beautiful looking singer, in any genre, ever. Gorgeous, sex on legs. Fantastic voice, great artist and magnetic charisma. He was and still is number 1. Passed away 42 years this month the same number of years he lived. He was pure class.
Elvis is number 1, he had it all. His face was perfect, in his younger days he was sleek like a panther. His voice was and is amazing. The best looking man on planet earth ever. How insulting to put beautiful elvis at 15. Get real.
No one on this list can match elvis for beauty, his looks were amazing. Number 15? What an insult to the best looking man who ever lived, outstanding. Get it right!
Absolutely gorgeous man, beyond handsome. Elvis, the coolest guy who ever walked the face of the earth.
16
Corey Taylor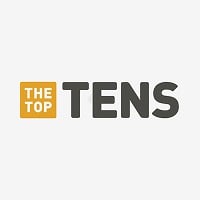 Corey Todd Taylor was born in December 8, 1973. He is an American musician, author, and actor best known as the lead singer and lyricist of the Nu-metal band Slipknot and hard rock/alternative metal band Stone Sour.
Hot, hot, hot... He can sing you to sleep or roar you into a nightmare. Easily one of the most versatile and incredible singers ever. He's also down to earth and funny. What more could you ask for?
One of the best ROCKERS ever!...Chad Kroeger take the foot off your face and accept the fact..
Corey Taylor beautiful inside and out. Absolutely no contest, I would happily climb over the rest to get to him any day!
He not only looks amazing, but he's so badass, has an amazing voice, and an amazing personality. He's so down to Earth.
17
Freddie Mercury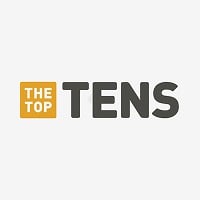 Freddie Mercury (born Farrokh Bulsara, 5th September 1946 - 24th November 1991) was a Zanzibari-born British singer of Indian descent, songwriter and record producer, known as the lead vocalist and songwriter of the British rock band Queen. He also became known for his flamboyant stage persona and four-octave ...read more.
Not only INSANELY talented, Freddie was beautiful. From his perfect body to his dark eyes, full lips and libidinous overbite, if you ever saw Queen live, men and women alike were mesmerized by his oozing sexuality on stage..
Freddie is the sexiest creature who ever lived! So sensual and so red, hot, scorching SEXY! Just Look at him for heaven's sake, he Oozes sexuality! So gorgeous!
Sexy, and sultry. There will never be another Freddie Mercury.
This guy is the real deal! He is totally rad!
18
Glenn Danzig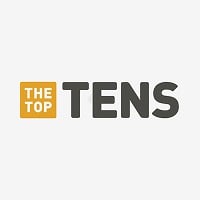 Glenn Danzig is an American singer, songwriter, and musician from Lodi, New Jersey. He is the founder of the bands Misfits, Samhain and Danzig. He owns the Evilive record label as well as Verotik, an adult-oriented comic book publishing company.
He is just HOT! He has a gorgeous face, nice muscles, and one hell of a voice. He's just badass!
19
Robert Plant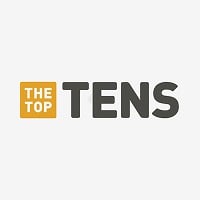 Robert Anthony Plant (born 20 August 1948) is an English musician, singer, and songwriter best known as the lead singer and lyricist of the rock band Led Zeppelin.
Um, Robert plant is not Number 1?
These people have no idea. Every man in this world would have lost their lady to this dude.
This man has sex appeal like no other...beautiful from head to toe, age gets us all eventually #1 in my book!
Time passes. Everybody thought beautiful on this list will be old folks eventually. Robert Plant in his 1970's glory was a "golden god" that would run away with polls like these... More importantly and lasting is the fact that with Led Zeppelin he helped create music that will forever top polls.
What's wrong with you people? How the hell is that ape Dickinson higher than this rock god? He's inferior in every way! Especially in being attractive!
20
Ian Gillan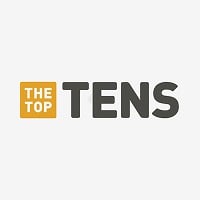 Ian Gillan is an English singer and songwriter. He originally found success as the lead singer and lyricist for Deep Purple, and the original singer on the rock opera concept album Jesus Christ Superstar by Andrew Lloyd Webber, where Gillan had the leading role (Jesus Christ).
Such a pretty face...
Love his long hair...
Cutie patootie
Just he!
21
Gerard Way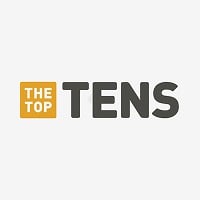 Gerard Arthur Way is an American singer, songwriter, musician, and comic book writer who was the lead vocalist and co-founder of the American alternative rock band My Chemical Romance from its formation in September 2001 until its split in March 2013. His debut solo album Hesitant Alien was released ...read more.
He is freaking cute, and is the sexiest guy I've seen other than Ronnie Radke and Andy Black.
He needs to be higher on this list, he DESERVES to be higher. I mean just look at him! If looking at him is not enough then do some research about him and the wonderful things that he is and what he has done. He is just beautiful
He is so sexy, don't even try to deny it! He's probably the dream of 9 out of 10 girls. Plus the sass is really strong with this one.
PLEASE PLEASE PLEASE put GERARD WAY on the top of the list. He blows all the other people on this list out of the water! To truly understand his total amazingness, you must look up pictures of him. Trust me, Google him. You will understand if you just look.
22
Jim Morrison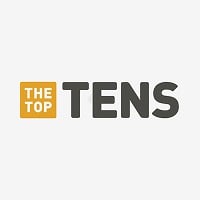 James Douglas "Jim" Morrison was an American singer, songwriter, and poet best remembered as the lead singer of the Doors.
Robert Plant should be number one followed by Jim Morrison. There is something very wrong with this rank list.
Without a doubt the most handsome and intelligent guy with that sexy deep voice, those leather pants and sultry lips... I could go on forever
I remember in 1967 when girls would orgasm just by seeing his picture in the newspaper.
Without a doubt the most handsome and intelligent human being with such a sexy deep voice and those leather pants and sultry lips... I could go on forever
23
Benjamin Orr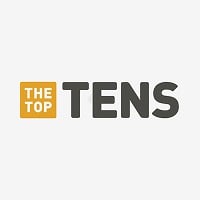 Benjamin Orzechowski, known as Benjamin Orr, was an American musician best known as a singer, bassist and co-founder of the rock band the Cars.
Most beautiful and talented soul who ever walked the earth...definitely, my favorite!
The only time a man has taken my breath away... And I'm a fashion model. I'm surrounded by beautiful men constantly. Benjamin Orr is the only man who has made my jaw drop. He's perfect! No. 1 for sure!
Absolutely #1. Beautiful inside and out. Made the rock world...and the world a better place.
Gorgeous beyond belief and just as nice too. He was a volunteer firefighter, volunteer paramedic, and Army veteran.
24
Paul McCartney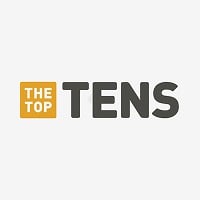 Sir James Paul McCartney is an English singer-songwriter, multi-instrumentalist, and composer . With John Lennon, George Harrison, and Ringo Starr, he gained worldwide fame with the rock band the Beatles, one of the most popular and influential groups in the history of pop and rock music .
He deserves to have a higher spot on this list! Girls were, and still are, crushing over him (I love George Harrison though)
He was the pretty Beatle. 'enough said.
WRONG - he's a POP singer.
One of the best looking men in rock 'n roll
25
Eddie Vedder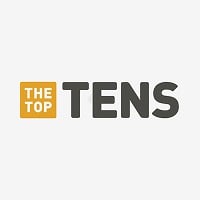 Eddie Vedder is an American musician, singer and songwriter best known as a member of the rock band Pearl Jam, with whom he performs lead vocals and is one of three guitarists.
Watch when he lets his hair down on Pearl Jam's MTV unplugged session. Then you'll understand why he should be #1!
Number 27?! what he should be at least in the 10 best looking ones..he has underrated with this score
Humble, but driven. Eloquent and fierce. Eddie Vedder exudes a sexiness like none other.
He should definitely be higher on this list! The way he moves, his voice, and those cheekbones!
26
Matt Tuck
God I'd say he's the sexiest rocker there is! Looks even more gorgeous now. Tall, perfectly chiselled body,a sexy personality and sexy voice and god, his eyes! To all those who disagree- take a look at his live shows of 2018 and you'll know.
Hottest guy ever with his short hair.
Hot with long hair, and hot with short hair <3 Number 1 in my book
HAHAAHAHAAHAHAAHAHA MATT TUCK MAKES ME LAUGH because HE WQS TAUGHT BY ARIEL BURDETT ON THE X FACTOR
27
Tobias Sammet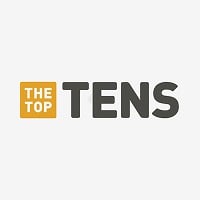 Tobias Sammet is a German metal musician, best known as the vocalist and primary songwriter of the power metal band Edguy, as well as the founder, main singer and bassist of the metal opera Avantasia.
28
Alex Turner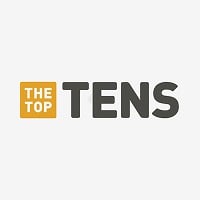 Alexander David "Alex" Turner is an English musician. He is the lead vocalist, guitarist, and principal songwriter of the English rock band Arctic Monkeys.
Alex went from a cute timid rabbit then BAM he turned into sex god. He needs to be further on this list
COME ON ALEX CAN'T BE at 33rd place... He IS sex! I bet you don't even know him... yeah that's the reason
I'd give my soul for a night with him
Its should be in the top ten, what
29
David Bowie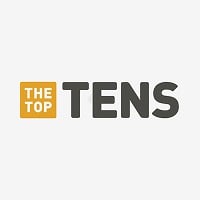 David Robert Jones, known professionally as David Bowie (January 8, 1947 - January 10, 2016) was an English singer born in London, the son of a fundraiser and a waitress. He is credited for his experimental and creative musical discography which has won praise and accolades for many critics and fans. ...read more.
NO david is the ducking hottest man EVER.. okay there are others too, but he should be at least in the top 5!
I don't understand how he's so low, come on!
The fkn hottest
30
Ville Valo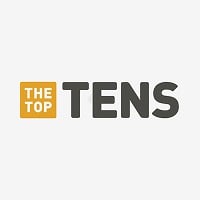 Ville Hermanni Valo is a Finnish singer-songwriter and multi-instrumentalist, best known as the lead vocalist and main songwriter of the Finnish gothic rock band HIM.
Ville has it in loads. He is not only ridiculously talented with a vocal range to only dream about. He is so damn hot. Seams to be a common thing with nordic men.
The hottest man on plant
Sexiest man on planet!
I used to have an obsession for this man and his band and I'm still a big fan in a way 🤘
31
Brendon Urie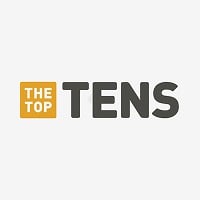 Brendon Boyd Urie, more commonly known as Brendon Urie, was born April 12, 1987, in St. George, Utah. He is an American singer, songwriter, musician and multi-instrumentalist. He is best own as the lead singer of the American pop-rock band Panic! At The Disco. He is the only original remaining member. ...read more.
Nah, he looks like the type of guy you'd see picking his nose in the bathroom. - RiverVibeZ
He is so good looking. And his voice is so unbelievable. I love him so much
He is amazing, handsome, hilarious, fun, kind, thoughtful, and just plain the best vocalist ever!
Oh the range of this man's voice; he could out sing anyone in any genre.
32
David Gilmour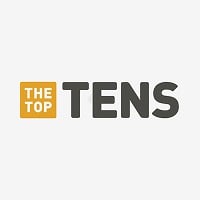 David Jon Gilmour is an English singer, songwriter, composer, multi-instrumentalist, and record producer. He joined the progressive rock band Pink Floyd as guitarist and co-lead vocalist in 1968.
One of the most underrated great guitarists, and he's still pretty hot.
I think he is cute.

but he is also one hell of a guitarist. a huge inspiration for me.
33
Trent Reznor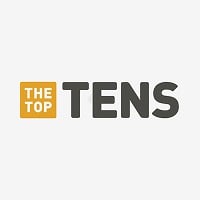 Michael Trent Reznor, known professionally as Trent Reznor, is an American singer-songwriter, record producer, and film score composer. He is known for his intense music videos.
How can a rockstar wearing leather pants, leather gloves and a blindfold while hanging from chains not be sexy?
Such an intellligent, amazing man!
He's daddy
34
Oliver Sykes
Oliver is hot, funny, smart and attractive. No doubt he is hot one.
This guy should be in #2, and Gerard Way in #1
Great singer, has a great sense of humor, and is cute
duh
35
Peter Steele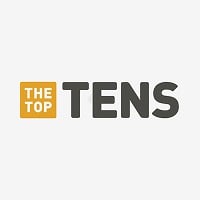 Petrus Thomas Ratajczyk, better known by his stage name Peter Steele, was the lead singer, bassist and composer for the gothic metal band Type O Negative.
He is looking like a vampire. Drinking vine. Having long gorgeous hair and big so jacked. He is so hot!
This is the most gorgeous man I have ever seen!
He should be on the top
36
Till Lindemann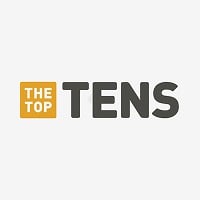 Till Lindemann is a German singer, songwriter, musician, actor, poet, and pyrotechnician. He is best known as the lead vocalist and frontman of the German Neue Deutsche Härte band Rammstein.
Everything about him. His face, eyes, smile, hair, body structure, and most of all, his voice.
Dude, this muscular guy has the good looks and by the way his German
He is way hotter than my steam iron. Plus he has amazing personality and great voice.
He is so sexy and great man. I would love to meet him some day
37
Roger Daltrey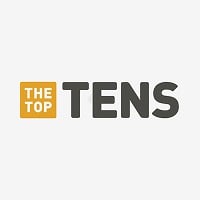 Roger Harry Daltrey, is an English singer and actor. In a music career spanning more than 50 years, Daltrey came to prominence in the mid 1960s as the founder and lead singer of the English rock band The Who, which released fourteen singles that entered the Top 10 charts in the United Kingdom during ...read more.
Hell yeah! I'm a straight guy and I gotta admit Roger is sexy. He still has that fantastic body too!
His voice and his charming good looks are what make him a sex icon.
He's perfect.
38
Benjamin Burnley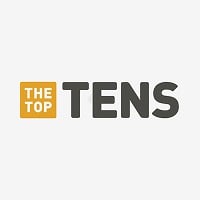 Benjamin Jackson Burnley IV is an American musician, composer, and producer, best known as the founder and frontman of the American rock band Breaking Benjamin.
Amazing voice, amazing face!
Love his voice! Love breaking benjamin. Perfect♡
He so tall, and his dark lips
Amazing voice too
He has good fit... and great voice..
39
Liam Gallagher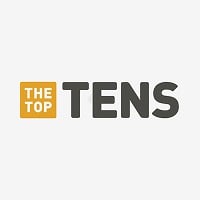 William John Paul "Liam" Gallagher is an English musician, singer, and songwriter. He rose to fame as the lead singer of the rock band Oasis, and later as the singer of Beady Eye.
He is the most gorgeous rock frontman of the 90s just beautiful.
He is so hot! He's not even just pretty you could describe him as beautiful!
40
Dave Gahan
Depeche Mode frontman and King of Fit blows most of these out of the water! - Julia88
The best!
41
Joe Elliott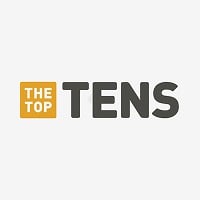 Joseph Thomas Elliott Jr. is an English singer-songwriter and musician, best known as the lead singer of the English rock band Def Leppard.
Joe elliott is very hot and sexy. I can't believe that people don't think so, it feels like I'm the only one who thinks of him a wonderful, hilarious man. He has an excellent voice, beautiful singer but when he screams its badass. When I listen to interview with him he has a cute sexy british accent I always love how he says record for some reason. Joe is sexy as hell in the 80s and still is. People say that he looks like a old ugly woman who is a complete stuck up and a jerk but I bet there just saying that because there jealous. I have heard many people who said he is a nice funny guy. Handful of people said they don't like Joe because he has a screwed up voice and there music is getting all poppy. I mean come on he's almost 58 years old for goodness sakes. Joseph Thomas Elliott Jr is the best nicest sexyest man I ever saw. Long live Def leppard
He's very hot and sexy some people don't see how good looking he is. People now says that he looks like a old ugly woman. Some people also say that he has a bad attitude and only thinks about himself. I don't think so joe is a wonderful fun loving man who cares about people and still looking hot!
Joe is handsome and sexy.
Hottest ever yo rock!
42
Anthony Kiedis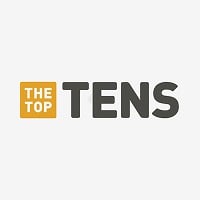 Anthony Kiedis is an American singer and songwriter best known as the lead vocalist of the band Red Hot Chili Peppers, which he has fronted since its inception in 1983.
He's the whole picture of sexy
He's so handsome
Hot
When he was younger was so
handsome
43
Steven Tyler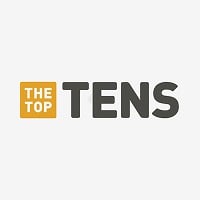 Steven Tyler is an American singer-songwriter, multi-instrumentalist, and former television music competition judge, best known as the lead singer of the Boston-based rock band Aerosmith, in which he also plays the harmonica, and occasional piano and percussion.
I look for an out of the box artist with his own style...I like Post Malone but Steven is better than most in this selection.
Steven is a sex legend. This man is hot!
He is full of sexual energy.the best forever
44
Joey Tempest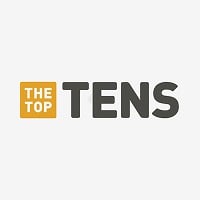 Rolf Magnus Joakim Larsson, better known as Joey Tempest, is a Swedish singer, lead singer, and main songwriter of the rock band Europe.
My number 1 on the list
The best
45
Marilyn Manson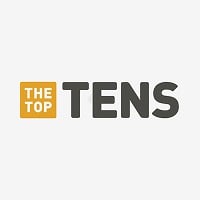 Brian Hugh Warner, better known by his stage name Marilyn Manson, is an American musician, songwriter, actor, painter, multimedia artist, author, and former music journalist.
Lol no, I like his music but he looks like something out of a horror movie. - RiverVibeZ
Many people call Marilyn Manson ugly, but he's actually not as ugly as people say he is. I admit, he does look a bit awkward with all the makeup on, but underneath the makeup, he actually doesn't look that bad. And he's actually a really nice and intelligent guy in real life. Just watch interviews with him. You'll see what I mean.
Sexiest man I've ever seen
Marilyn Manson is so sexy!
46
Chuck Schuldiner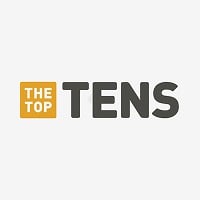 Charles Michael "Chuck" Schuldiner (1967-2001) was an American singer, songwriter, and guitarist, best known as the founder and vocalist, guitarist and bassist of the American heavy metal band Death. He is considered the most influential figure in Death Metal, with some publications referring to Chuck ...read more.
Not only was he extremely handsome, but he was super chill too. RIP Chuck.
Aw, he looks so cute and nice in that picture. - RiverVibeZ
Chuck was the man. - Solariser
The ideal man
47
Bon Scott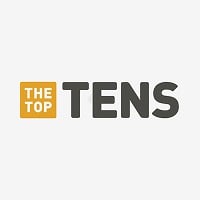 Ronald Belford "Bon" Scott was a Scottish-born Australian rock musician, best known for being the lead singer and lyricist of Australian hard rock band AC/DC from 1974 until his death in 1980. He was born in Forfar and lived in Kirriemuir, Scotland, for 5 years before moving to Melbourne, Australia, ...read more.
His smile is awesome! - mary149
He was so sexy when he was alive
I love Bon Scott all the way:) he's hot.. He's loves woman, They love him. he's a great singer! He's awesome at writing songs, perfecto poetry! It's a shame ACDC lost him😭
48
Mike Shinoda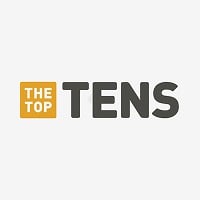 Michael Kenji "Mike" Shinoda (born 11 February 1977) is an American musician, rapper, singer, songwriter, record producer, graphic designer, manager and film composer. He co-founded Linkin Park in 1996 and is the band's rhythm guitarist, primary songwriter, keyboardist, producer, and co-lead vocalist. ...read more.
Mike shinoda at 39th place..like really? 😑
I do not understand how he is so low. Everything about this man is sexy. 🙌🏻
49
Brent Smith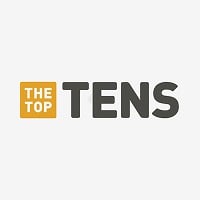 Brent Stephen Smith is an American singer and songwriter, best known as the lead vocalist of the band Shinedown.
He's super cute!
His voice is so sexy
He's sexy, hot, handsome and super cute 😍
50
Ronnie Radke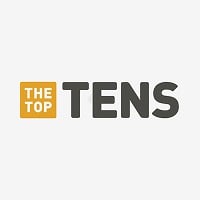 Ronald Joseph Radke is an American singer, songwriter, rapper, musician, and record producer born in Las Vegas, Nevada.
Ugly emo loser. - RiverVibeZ
He is such a cooland talented musician and currently wears a way better hairstyle than on this photo, you should go check him out.
Why 50? - Marvel_1William
PSearch List