Smartest 21st Century Bollywood Movies
You may often be told to "leave your brains behind" when watching a Bollywood movie, with its happy happy dance numbers, colourful costumes, over-the-top humour and third-rate visual effects. But here are a few hidden gems (some sadly underrated), that prove most Bollywood misconceptions wrong with their thought-provoking plots and decent (for once! ) acting. Not quite Slumdog Millionaire, but oh so close.

1 3 Idiots

Funny, touching, sad and powerful, it reflects the lives of typical East-Indian engineering students who were raised since birth with competition in their blood and school lives revolving around marks. Rajkumar Hirani takes a common problem of the stress among students and turns it into a movie to get ambitious young people thinking in a highly entertaining movie. Aamir Khan and Kareena Kapoor are a couple not to be forgotton!

Best movie I ever watched.

A little cliche at times, too many annoying Bollywood sound effects,but very clever dialogue.

3 idiots is one of the best movie for students. I like most.

2 Lagaan: Once Upon a Time in India

Best Movie that Bollywood ever made

The Oscar nominee should say it all

One of Bollywood's only Oscar-nominated films, Lagaan is a love story with high stakes - in British India, one Gujarati village gang challenges the local authorities to a cricket match that is the key to their freedom. Simple, yet so effective, it's one of the best stories told. Paul Blackthorne and Rachel Shelley feature in it.

3 My Name is Khan

My name khan The film of the world because it has a strong message and also all creativity and disguised representations of King Khan

Best Indian movies I have ever seen with storyline and acted also beautiful cinematography love this

Shahrukh "King" Khan at his best with his old-time Bollywood consort, Kajol. And Hugh Jackman loved it! A Hindu woman marries a Muslim man with asperger's syndrome, but the stigma attached to the 9/11 attacks pose a threat to their relationship. A must watch (although it's really long) with powerful dialogue and a box of tissues.

4 Taare Zameen Par (Like Stars on Earth)

Yes, I love Aamir Khan. The story follows a dyslexic child who is misunderstood by his teachers and own parents - until a unique art teacher comes into his life. The performance of the kids are stunning and the movie portrays people with disabilities in India in a much-needed new light.

5 Gangs of Wasseypur

6
Rang De Basanti
Another Aamir Khan movie, Rang de Basanti is a sweet yet raw interpretation of the revolutionaries who came into popularity during British rule over India, as told by aspiring film students. It features all "3 Idiots," but it isn't at all movie as light as it seems. Guaranteed to stick with you for a while.
7
OMG: Oh My God
A slightly cheesy title for an excellent movie. has excellent acting with Paresh Rawal and (believe it or not) Akshay Kumar. In a country knee-deep in superstition and ritual, a shopkeeper decides to sue god and sifts through the complicated practices of religion in order to find out the true meaning of spirituality. It's hilarious and eye-opening.
8
Barfi!
The young and ever-fresh Ranbir Kapoor proves he can act alongside the surprisingly talented Priyanka Chopra. Playing deaf and autistic characters respectively, Barfi! Is visually exceptional (the filmography is amazing, and not just by Bwood standards! ), sweet and funny. Although it's Charlie Chaplin / Mr. Bean-like references are a little too obvious, this light love story has a more Hollywood-level simplicity and rawness to it.
9
Kal Ho Na Ho

Made me cry so many times. 😥
10
Swades: We the People

This was ACTUALLY good. No silly stereotypes like My Name is Khan.
The Contenders
11
Chak De! India
Shahrukh Khan plays a tough but ambitious ball hockey coach for India's low rated women's team. Another high-stakes film with a no-nonsense approach as it shows the true potential of women in sport in a stereotypically biased country. The movie features Canadian singer and actress Amanda Wilkinson.
12
Swades

not bad
13
Aarakshan (Reservation)
Starring the one and only Amitabh Bachchan alongside the potential acting superstar Deepika Padukone and the "good-oldie" Saif Ali Khan, this highly controversial movie delves into the sensitive distribution of education among the upper classes of India and the lower class "untouchables". Complex and real, it takes affirmative action to the next level.
Nah, this shouldn't be on this list... wasn't that good of a movie...Prakash Raj has given better material than this...See Raajneeti, Gangajal
14
Bhaag Milkha Bhaag

This should be number one! Most thought provoking, well paced storyline, unobtrusive songs, and extremely good acting. Farhan Akhtar is one of the rare ones in India.
The other ones are okay, but BMB has to be up there. The only Hindi nonfiction film I've seen that was raw in it's story, true to history, and has supreme, non-exaggerated acting. If more movies like this are made there is hope for the Indian film industry!
THIS could have had a chance at being nominated for an Oscar I think.
Best hindi film about India and partition excellent acting
15
Kahaani
To all who were wondering, Vidya Balan can act! The closest Bollywood film to a Hollywood-style suspenseful thriller, Kahaani doesn't need action to pull you in. Balan plays a heart-wrenching pregnant woman who comes to a lie-infested city in India in the search of her lost husband. Balan, who has showed her versatility with comedy, love, and now drama killed the performance. The movie is also exceptionally edited.
16 Om Shanti Om
17
Dil Chahta Hai

Probably the only desi rom com that actually worked!
18
The Lunchbox

Producers need to invest in more movies like this instead of silly Salman Khan masala flicks with zero story and no skill in acting and dancing.
They should have sent this movie in for the Oscars. Irrfan Khan is the most underrated yet MOST GIFTED actor in India. He is effortlessly talented.
19
Tamasha

20
Piku

Yesss! Such an honest film!
21
Bajirao Mastani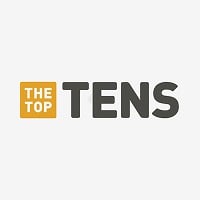 You could freeze each second of this film and it could be a painting. BEST cinematography out of all Indian films. Beautiful dialogue and tasteful design, everything about this movie is breathtaking.
22
Peepli Live

23
Kai Po Che!

24 Lage Raho Munna Bhai
25
Chillar Party

Salman Khan can't really act but he produced this good film. The kids in this movie act better than 95% of all desi movie actors
26
Rockstar

27
Rab Ne Bana Di Jodi
Really? Anushka Sharma overacts WAY too much.
28
Khelein Hum Jee Jaan Sey

29
Gangster

30
Black

31
Mother India

BAdd New Item