Top Ten Hottest Bollywood Actresses
The Top Ten
1
Sanaya Irani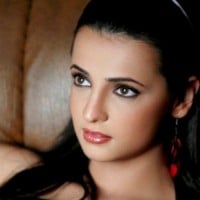 Sanaya Irani is an Indian model-turned-actress. Her first major role was in the Indian youth show Miley Jab Hum Tum.
Sanaya Irani is considered one of the most beautiful and hottest actresses in the Indian television and Bollywood industry.
She puts beauty last and humanity first. I have seen MJHT clippings of how she nurtured a newly mothered cat with a few kittens. Mohit Sehgal has said why he fell in love with her. It's because of her helping tendency and caring nature towards everyone, from Spot Dada to actors. Braun said in an interview that his Tintin is the beauty at heart. We have seen how she cared for everyone on the IPKKND sets when needed. The latest example is how she took care of Scarlett (week 2) when she fell ill. Scarlett mentioned in an interview that Sanaya is in her heart forever. So this beautiful human, not just by looks but for her humble nature, must be voted for. Hope she wins the Jalak.
Sanaya is simply a doll!

She has perfect skin, a perfect body, a perfect smile, a perfect personality, and very expressive eyes.
She is beautiful, charming, hot, sexy, and a perfect picture of an hourglass body.
2
Katrina Kaif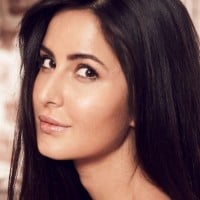 Katrina Kaif is an English actress who works in Hindi films. Despite receiving mixed reviews from critics for her acting prowess, she has established herself in Bollywood and is one of India's highest-paid actresses.
Kat is hot! She shares the highest number of kisses in Bollywood. I would consider it high to kiss her lips. One must kiss her ass- that is where everybody belongs. I would like to kiss her ass if I could.
She's amazing. No one can match her level. She's so cute & innocent. She has a good acting skill. I don't want to see any bold scenes acting by her. I love you Katrina Kaif. You are my love at first site.
Katrina kaif is the cutest and lovely actress she deserve to be number-1 on top ten list. She has a beautiful face. I love her very much. You are superb!
She is really awesome actress with a cute and beautiful face. You are very cute so don't do any bold scenes like the others.
3
Zeenat Aman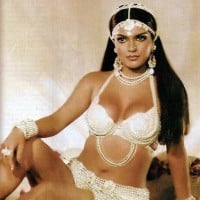 Zeenat Aman is an Indian actress, former model and beauty queen who is best known for her work in Hindi films throughout the 1970s and 1980s.
India's answer to Raquel Welch.
4
Maliika Sherawat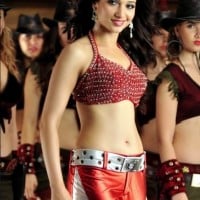 She is hottest actress
5
Shilpa Shetty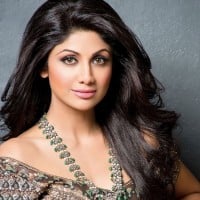 Shilpa Shetty, also known by her married name Shilpa Shetty Kundra, is an Indian film actress, businesswoman, producer, former model and the winner of the British reality television series Celebrity Big Brother 5. Primarily known for her work in Hindi films, she has also appeared in Telugu, Tamil and ...read more.
6
Juhi Chawla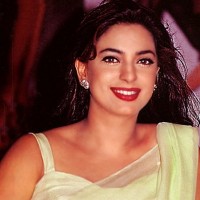 Juhi Chawla is an Indian actress, model, film producer, and the winner of the 1984 Miss India beauty contest.
Juhi Chawla is a beauty queen, has an irresistible charm! She is a legend and a precious gem in Bollywood
7
Shruti Haasan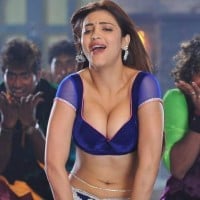 Shruti Haasan is an Indian film actress and singer who works predominantly in Tamil, Telugu and Hindi language films.
I love your Eyes
I love her voice
8
Tamannaah Bhatia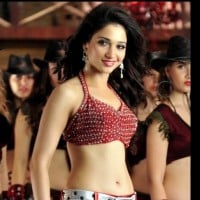 Love her! Who doesn't?
9
Aishwarya Rai
Aishwarya Rai is an Indian actress who was born on 1 November 1973 in Karnataka, India. She was the winner of Miss World 1994 pageant. She has done many successful Bollywood films such as Jeans, Hum Dil De Chuke Sanam, Devdas, Mohabbatein, Dhoom 2, Jodhaa Akbar, and Ae Dil Hai Mushkil. She received numerous awards including 2 Filmfare Awards for her excellent performance.
Aishwarya is an extremely hot seductress! She looks sexy no matter what role she plays! That beauty is possessed only by few or none. Hence, she is undoubtedly the hottest actress ever!
Actually, Aishwarya is the hottest, most beautiful and sexiest woman in India and perhaps even the whole world.
She has to be number 1 in this list.
Aish is the most beautiful and hottest and sexiest actress of all times.
She can play the part of any character and looks great all the time.
Aishwarya must be number 1!
She is the only bollywood actress who is famous worldwide because of her dazzling beauty... Number 1 is near 2 her.
10
Deepika Padukone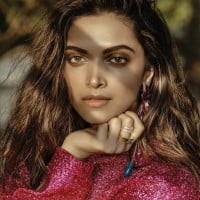 Deepika Padukone is an Indian film actress. She is one of the highest-paid Indian celebrities and is cited in the media as one of the nation's most popular and attractive personalities.
Deepika is so cute, hot, beautiful and talented even more then Katreena Kaif or Priyanka Chopra...
Those who says that katreena can even act, I think they don't know the real meaning of acting. She is the worst actress I've ever seen.
For me Better than priyanka chopra, we have kareena and vidya, who are not just a showbiz dolls like katreena.
Vidya Balan is the top actress in this bollywood in the field of acting and Deepika is mah favourite actress. Love her smile!
R you guys Kidding me... Did you people even see Race 2, Deepika was 10 times hotter than Jacqueline fernandez.. So was her sexy show in COCKTAIL... She must be put in Top 5.. Common!
Very hot girl who any man would dream of kissing or at least touching!
She is a real Indian beauty with dusky skin, beautiful face and sexy body.
Deepika is so hot! I like her complexion very much. She looks like a real indian beauty. Sexiest actress of all times!
The Contenders
11
Sonakshi Sinha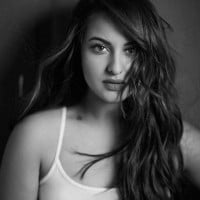 Sonakshi is my second favourite actress. She is hot and beautiful. Her is fig also gorgeous.
12
Priyanka Chopra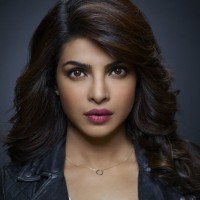 Priyanka Chopra is an Indian actress, model, singer, film producer, philanthropist, and the winner of the Miss World 2000 pageant.
Not just about being sexy or hot, she is a fabulous actress.. She had proved it by her movies like Fashion, Barfi, Don, etc. She is also a fantastic singer.. Vote for her guys..
Yeah, all the other actresses are great. But I have yet to see anyone carry a film the way Priyanka did with Fashion. Killed it!
And super sexy in Don, that's for sure!
She is so talent. Actress, dancer, singer.. ALL.
She's so gorgeous and a good person. She deserved to be #1.
She's her own category, that's for sure. In my book, for acting, versatlity and talent are key. Step right up, Priyanka!
13
Nargis Fakhri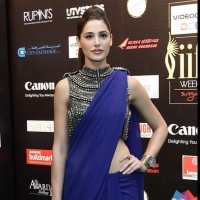 She looks very sexy and hot. Any boy would like to kiss her just like me but that is asking too much
14
Kareena Kapoor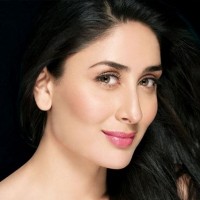 Kareena is superb. I love her very much. She is very sexy and hottest. She should be the no. 1. Because Aishwarya rai is beautiful but is not hot but kareena is superb.
She got such a beautiful Smile,
She is beautiful without make up as well
In short She is Flawless.
Undoubtedly the hottest actress is Kareena Kapoor. She is so cute, slim, sexy, hot, beautiful and lovable.
She got such a beautiful Smile,

She is beautiful without make up as well

In short She is Flawless...
15
Jacqueline Fernandez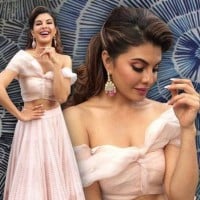 Jacqueline Fernandez is a Sri Lankan actress, model, and the winner of the 2006 Miss Universe Sri Lanka pageant.
She is Sexy, She is Hot and she is Beautiful at the Same time! She is the Most Beautiful Mortal Female that I've ever seen in my whole Life!
She is the Living Aphrodite & she is the Most Beautiful out of them All!
She is a very bad actor but she has got great looks... The most beautyfull bollywood actress ever!
She is the most beautiful actress in this list. She is very hot.
16
Bipasha Basu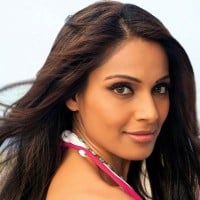 Bipasha Basu, also known by her married name Bipasha Basu Singh Grover, is an Indian film actress and model.
Sexy to the max! Maybe I'b bias as my girlfriend looks like her so that's proly my taste!... Either way she is the sexiest chic in Bollywood... Hands down!
Feel like drinking the milk of her boobs!
I love this art
17
Madhuri Dixit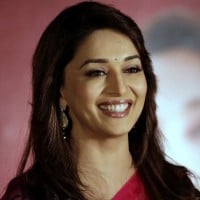 Madhuri Dixit, also known by her married name Madhuri Dixit Nene, is an Indian actress who is known for her work in Hindi cinema.
She may not be the "item girl, " these days, she may not show her skin off like todays girls, but her confidence and everlasting beauty still makes her "hot" or more like beautiful these days.. And come on.. She's one of actresses that can actually ACT!
I am marathi, so give my opinion in marath. Women called women for 3 important things which she is have
1. Rekhiv 2. Sudowl & 3. Kamuk
So many actress has beautiful but they are not sexy or figure, So many actress has sexy but they are not figureor beautiful, So many actress has beautiful, sexy but they have not figer
Madhuri has all beautiful, Smart, Sexy, figure, Brilliant and so more
Just I compromise a man like Amitji
Her eyes kills.. Perfect beauty
18
Anushka Sharma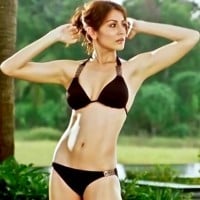 She SHHOULD be on the number 1! Whoever uploaded this list must have last uploaded it before 2008 because anushka sharma rocked b'wood from her first film itself. She is the ottest with her own acting character unlike others...
She is the best bikini babe in Bollywood. That alone makes her one of the sexiest actress. She should be no.3 at least.
She should be in the top of the list, because she is the hottest of them all. And this list is about the hottest actress.
A beautiful girl in every way. her smile is a delight to behold, her eyes are so engaging and she has the prettiest face of all women. Anushka has a very sexy body and is simply lovely to watch. Anushka really is the most beautiful actress in the world.
19
Kajol Devgan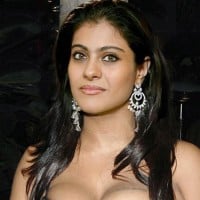 She is the best..! Is the more biggest actress.. I'm from Ecuador and she is my favourite actress, is the Bollywood queen and my heroine. She is so beautiful sexy cute and funny actress, no other actress can replace her, her beautiful eyes are the unique and awesome in the world... Finally I LOVE HER ♥!
Best actress of two decades. Super talented, powerhouse of acting, excellent in comedy as well as dancing, have done only 30 films so far and giving 16-18 blockbusters, hits out of them, highest success ratio. Thumbs up
She is the Queen! I love her so much I can't describe it really in words. She is so beautiful and the best actress. I can't wait when she comes back. Kajol = The Queen of Bollywood
Kajol is very best actress in Bollywood I like her smile and eyes. She is beautiful and sexy and cute and nice girl in bollywood. She is best mamy and wife and sister in law.
20
Asin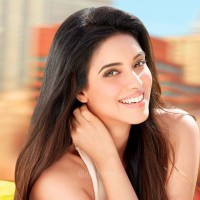 Asin Thottumkal, known mononymously as Asin, is a former Indian actress and trained Bharathanatyam dancer.
She's gorgeous among the present actresses.
She's very beautiful woman...
21
Kriti Sanon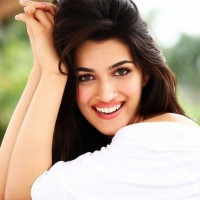 Being a Nepalese and watching Bollywood & tollywood movies too your ek ka dum and heropanthi was fabulous. Along with stunning looking lips you must be on top rank. Being new to Bollywood. Hope for your upcoming great movies
Her body is perfect! She is beautiful
She is beautiful actress
Beautiful and talented actress and better than other stupid actress
22
Rani Mukherji
In my opinion none of the actresses in Bollywood can not compete with Rani Mukerji. It combines the amazing beauty, which the nature has endowed her and divine spark, a talent, which she is perfects thanks to the diligence. A gentle, sweet, debonair and at the same time, strong, purposeful, self-respecting. If do not Rani, then who deserves first place?!
Rani is the best actress, dancer, and overall person in the industry today, not to mention posesses the most beautiful eyes, smile, and body. You know what they say... Great things come in small packages!
Most gorgeous face & eyes. Best smile. And without doubt the greatest contemporary actress & one of the all time best too. Black, Yuva, Hum Tum, Talaash, but, Saathiya, Paheli, BnB, Veer Zaara- uncomparable.
No one can beat her! She is the best.
Beautifullest and sexiest woman on earth. Her eyes are just out of this world.
23
Alia Bhatt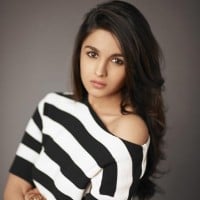 Alia Bhatt is a British film actress and singer who works in Bollywood. Born into the Bhatt family, she is the daughter of filmmaker Mahesh Bhatt and actress Soni Razdan.
Love you so mutch alia
24
Kangana Ranaut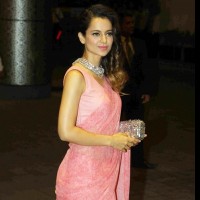 Kangana Ranaut is an Indian film actress. She has established a career in Bollywood and is one of the highest-paid actresses in India.
I love her acting.
Apart from all the rumors she proved as a good actress by getting
3-National awards
4-Filmfare awards & so on
I love your skin tone. I want skin like you darling.
She is really a Queen
25
Preity Zinta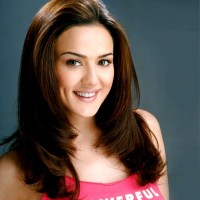 Preity Zinta is an Indian film actress. She has appeared in Hindi films of Bollywood, as well as Telugu, Punjabi and English language films.
PSearch List