Top 10 Best Actors from Kannada Cinema
In the span of 75 years Kannada cinema has seen many talented and versatile actors (some are no more). Here is the list of actors whom I personally feel they deserve respect from people of Karnataka and India.

The Top Ten

1 Puneeth Rajkumar

Most talented all rounder in kannada film industry. National award winner at young age.

Power star punith rajkumar is one of the biggest and costliest star in kannada film industry, so we need to give respect and as well as a cooperate to him, he doesn't have any ego or some thing else, but he has a simplysity that other don't have, so we never forget him, and mainly am the biggest fan of him, but I have a dream to act in his film as a junior artist at least... So... I Like power star APPU Anna...

Ashok kumar D
Appayyanahalli Thanda

Power star is the best actor ever..

Puneeth South India best actor every one eyes on Punnet only..

Recently Rajani and shankar sir invited to him I audio... I am from AP but I love his dance and fights and acting... No other launges not watiching kannada movies but its true and sure Puneeth films only watching... Love you punnet and Jai kannada and AP...

2 Darshan

Challenging star darshan is box office sulthan in kannada industry & all his films are going good from 2010 and he is the top payer in kannada industry...

He is the msn, who one can't break his record he is the best hero of sandalwood. No one is infront of him he is challenging, rocking, powerful, handsome icant explain about him because he is the great

He is the number one actor of kannada film industry, since from 2010 all his films were blockbuster he is sultan of box office.we love his acting best of luck to challeging star. He is handsome hulk of our industry

Challenging star Darshan is no1 star if wee see his all movies collection, quality &all, but in this list says puneet is no1 it is lie if Darshan was got chance when he was child he also won national award please think & vote Darshan is no1, sultan of box office, he rock in sandalwood.

3 Kichha Sudip

He is only young generation actor who made it to this list. That proves his talent. Hi recent role in a Telugu Cinema " EEGA" made him famous across India. He is new hope of Kannada Cinema, who is capable of taking Kannada cinema to world.

He is best actor in kannada industry with superb look and wonderful acting. He is the genuine person and also his helping nature is very rare character in film industry. In future definitely he will be the super star of South Indian film industry.

Best actor after Raj Kumar and Vishnuvardhan. He will overtake all the actors from India. One day he will be the number 1 actor in India. At present he is the number 1 in Karnataka. He will be ruling the Indian film industry by 2020. No body can overtake him and nobody can compete with him for next 25 years.

Kiccha sudeep I like him very much. And his picture are also are awesome and super and his songs are also nice and singing are also nice. I like his picture I will not miss his picture. And his picture are upcoming picture is Ranna. Best luck upcoming picture for you best luck.

4 Yash

I love him a lot...,...there is infinity to my love his acting his hair style his dance his fight his dialog all Things l like a lot and he is a best hero in the world I have a wish that I have to take 1 selfie with him may god fulfill my wish soon and I pray to god daily that this lovely boy should be in first place...

Yash is truly a amazing hero, he has stolen everybody's heart in his style love you in all your movies. Continue acting like this you will be the next yash in sandalwood. !

Yash is unique, stylist & good looking actor. I Want to see him in original script than remake. My wish to see him in police (encounter specialist ) & more urban love stories. Eagerly looking forward KGF.

Best actor. I like his Rajahlui and googly movies. He is the best actor of kannada movies

5 Vishnu Vardhan

Action, romance, love. Drama & comedy total entertainer.
Wonderful, unbelievable, extraordinary, awesome & mind blowing actor

Acting is ver obvious thing in actors, but moral fiber is what makes him stand-high.. Unanimously he is the finest actor..

All time super star. One the finest Indian actor. He didn't get the recognition matching his talent.

One &only superstar in kannada film industry no one can't beat him all over India.

6 Shankar Nag

Most talented actor and director of Kannada cinema. Precious gem of Kannada cinema lost his life in severe road accident at the age of 35. Still Kannada cinema haven't found someone to match his caliber and popularity.
Plus: Unique style, adorable screen presence and involvement in entire process of making of film not just acting

Most talented young actor no one can reach him he is the real legend of kannada cinema!

My inspiration. Greatest actor. Best person. One has to learn with his life.. Miss you sir.

Just one word ... Inspiration... In living life

7 Upendra

He is best actor in kannada industry with superb look and wonderful acting. He is the genuine person and also his helping nature is very rare character in film industry. In future definitely he will be the super star of South Indian film industry.
Action, romance, love. Drama & comedy total entertainer.
Wonderful, unbelievable, extraordinary, awesome & mind blowing actor
ost talented actor and director of Kannada cinema. Precious gem of Kannada cinema lost his life in severe road accident at the age of 35. Still Kannada cinema haven't found someone to match his caliber and popularity.
Plus: Unique style, adorable screen presence and involvement in entire process of making of film not just acting

Upendra is the best actor.. A rare talent not only in Kannada film industry but across the whole Indian Industy.. A top notch actor and in a ver different leagu of actors.. With the limited budgets in Kannada film industry he makes sure that the films which he directs are on par when compared to other language movies... UPPI you ROCK...

Uppi is very much different in thinking. He has made his choice of subject which is way beyond his time and in future people realize that yes uppi already made movie on this which now is reality.

He has touched on all burning issues like Cauvery, Corruption,black money, rich exploiting poor,casting couch, political- actors spider web, prostitution,human trafficking,Human Ego, arrogance, good and bad shades of man,terrorism... man in few movies he has directed he has brought whole gamete of issues and always passes on message to society and his acting has also improved over years. He acts other dimensions through his singing,writing and recently production.
He stands beyond all heroes here as they were pretty one dimensional (respect to Vishnu sir and annavru, no one can beat them) but uppi excels through his versatility and stands close to Ravichandran in his coverage of multiple aspects of movies!

Best director in kannada industry of al time...his unqiue style of direction help him 2 have a very huge fan following in Karnataka and Andhra Pradesh. He is the most talented actor and director in kannada fil industry.

8 Dr. Raj Kumar

The best actor ever in Kannada Film Industry, well known for his acting/Singing.
First actor in the history of Indian cinema, to be honoured with Doctorate, in 1976.
First South Indian actor to be honoured with Padma Bhushan, in 1983.
Only Indian citizen to be honoured with "Kentuky Colonel' by Kentuky State, USA in 1986. This prestigious award was given only to The Presidents/Prime Ministers (Head of the State). Dr. Rajkumar was an exception.
Cultural Icon of Karnataka.

A legendary actor who ruled Kannada Film Industry for more than 5 decades with his acting/singing skills. The only actor in the History of Indian cinema, to have won a National award for both acting & singing and that explains a lot.

Only Dada saheb Phalke award winner of kannada cinema that says everything. Legendary actor who is as famous as MGR (Tamil actor), Nageshwar Rao (Telugu), and Raj Kapoor (Hindi). Never worked in any other languages of Indian because of his love towards Kannada language.

From debut to his last movie, he is the only actor who gave consistent hits, he is the only man still having more registered Fan Groups, his voice is enough to stand in 1st place.. He is the number 1 always...

9 Shivrajkumar

Shivanna, is the best actor, Hence he knows only acting, he will not think & act, therefore he completed 100 movies, because he knows only acting, when it comes to his human being, no one will beat him, number 1 is not in the Box office, one who makes us live in better way in the society he is the real hero, in that Dr. Shivanna is always best hence he will not carry any controversy in his life. You can see while he addressing the people of Kannada, infrong of any programmer being start he behave like simple man, the simplicity will shows who is king. People may comment in different way but before commenting we need to thing either he deserved or not.

However Shivanna is really a Great Person in sandalwood,

Shivarajkumar is the one of the Best Actor in India. He is the only actor India who always get full marks for his best performance in all movies. He perform very well in all kind of acting he is the versatility actor in India. also He is very stylish in his body language.

He is probably the best actor in the Kannada Industry, right now.

The young and energetic... Youth icon still... The Boss of sandalwood... Still his movies running 175 days... Hats off shivanna

10 Ravichandran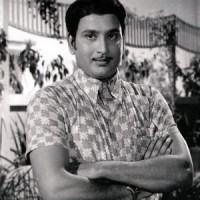 Biroji Srinivasan Raman (B.S.Raman) better known by his stage name Ravichandran is an Indian Tamil Film Actor, who was born in Kula Lumpur, Malaysia; His native was Vangal Village in Karur. He was one of the Leading Actors during 1960s and 70s. He was titled as "Kalaignar Thilagam". He made his debut in Romantic Comedy Film named "Kadhalikka Neramillai" directed by C.V.Sridhar, which was a Huge Blockbuster and went on to became a cult classic.
Also He is the One and Only who act in Swamake/Own Movies he never remake. some of the Star actors if their movie flop continuously they go for remake to come back to give hit.
But Shivarajkumar is the Only who does Own movies even though his movie flop or hit. He is the only give often Big Hit for Kannada industry. No one can touch him.
He never expect top Rank or top Place. He just act for his Profession.
The showman of the Kannada Industry. He is the first person to produce high budget movies in Kannada during 89 & 90's. He made whole film industry to look back to Kannada Film Industry
He has so much of talent. I thought he is one of the Best director in kannada film industry. He has own creativity to made a such a big big films. Love you Ravi Sir
When I hear ravichandran songs no words can describe him.. No one can get that much of popularity in songs
The Contenders
11
Golden Star Ganesh
Ganesh is the actor who can act in his eyes... And no violent in movies... We can just enjoy movie and come.
Golden star ganesh is the best actor, he is allrounder
Multi talented, he is amazing performancer can immatate great persalality like shankarnag, Dr. Raj, vishnuwardan etc, He is a dialog king, good in acting nice expression on can good character
Ganesh is best actor in kannada industry is looking super is number one
Nice expression and songs... Gold Rocks
12
Druva Sarja
I like and love because he only grow up in 1st film ADDHURI. and 2nd as a BAHADDHUR it is also a awesome movie and it runs 200 days or more. acting style and talking style totally different compared to other actors. in future he is the box office sultan and lover boy of every kannadigas...
Number 1 actor in kannada industries
He is the best
I am a big fan of him
Jai Addhuri Druva Sarja...
Nam boss
His acting,fighting,romance,dance etc etc all power full... DS brand of indian since 1988...he worked hard came to the industry even though his uncle was actor in kollywood and sandlewood and he is a south indian star
$ you boss DS
He is powerful hero hero in sandalwood. I like his bahadur movie
13
Sudeep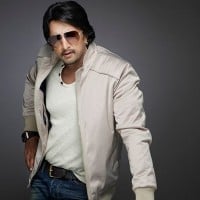 Sudeep Sanjeev, known mononymously as Sudeep, is an Indian actor, filmmaker and television presenter, known primarily for his work in Kannada cinema, in addition to appearances in a handful of Telugu, Hindi and Tamil films.
I like him very much and his dialogue are super and his movies are super and songs. I like him very much.
Sudeep is the best hero of south India. He was multitaleted hero. One and only hero sudeep is know for Tamil, Telugu & Malayalam audience
I like sudeep films and I am a fan of his...
I like sudeep films and I am a fan of his..
14
Duniya Vijay
King of Indian cinema
Do well good film
Super per stunt
15
Ambareesh
In Kannada,for angry young role the best one is Ambareesh only and always I like his friendly nature with all.
Rebel star in sandalwood
Good old actor
16
Chikkanna
The best comedian
Natural star. I m getting laugh by chikkanna comedy only real comidian of sandalwood
17
Ramesh Aravind
Even some people blame him for copying few signature acting skills from Kamal Hassan (Tamil actor), he is talented in deed. He is the one the rare Kannada actor who has acted in Kannada, Tamil, Telugu and Malayalam cinema
18
Prajwal Devaraj
Prajwal is no one actor
He is good actor.
You are the best
19 Kichha Sudeep
20 Ganesh
21
Ananth Nag
This actor is a classy one and as per my personal opinion no one can beat him when it comes to his acting. The most realistic actor and one who is known for portraying his character effortlessly without any over acting bakwas. You are my all time favorite Sir. I feel he should get a place amongst the best actors of the world. In addition to the above attribute, he also has the Royal looks which adds to his portfolio of good traits of an actor.
Most versatile actor of Kannada cinema. Whether it is serious cinema or comedy.. You know Ananth Nag will make it a hit movie. I assume still Kannada directors have failed to tap his entire talent. Even today he has his own elite fan following.
In Kannada Film Industry, I rate Ananth Nag only after legendary actor Dr. Rajkumar.
22
N. T. Rama Rao Jr.
A1 star whole India
He high talented extremely top permormer. In India no one estimate his acting dance and diloug dilivary
23
Rakshit Shetty
He already show.. He is good actor... His acting style in ulidavaru kandante too good... I think he will become top 1 hero in kannada film industry... We can say he is another Shankar nag in kannada films...
I like his movie selection.. Acting skills are too good..
He is very versatile and talented.
He should be at top 5 because he is multi talented like script writer, lyricist, actor he took kannada industry towards better
24
Sri Murali
Murali sir is lion
He must in top 10...
25 Raghavendra Rajkumar
PSearch List