Top 10 Tamil Film Directors
The Top Ten
1
Shankar S.
Hi SS, Thanks a lot for your wonderful movies so far. You are the father of Directors in Tamil Film industry. I love your movies so much. All films are unique and super hit. Keep doing Good work. May God bless you and give success in all the way.
The best... His movies might not be as classical as mani's but still he has the all the abilities in this world to pull off a movie like mani's. But he s still sticked to commercial movies,
Sir, I would like to work with you so please give me the grate opportunity but I didn't have any industrial experience but I love cinema so any one can stop me. I believe you and waiting for you call. my contact number is 99520 20007.
He is the James Cameroon of Tamil film industry.
One of the best, Indian film indutry has seen...
2
A.R. Murugadoss
Without good script he never make the film... but some other directors are make simple concept and show very big... I think My opinion 1. AR murugadas 2. Bala 3. Shankar Why shankar is third place means he is also very tallented guy but script wise he is little more concentrate... Ar Murugads Script and entertain both amazing... Bala sir you just improve your entertain skill
A.R. Murugadoss won't write a script like other directors...
His way of story line is somewhat different.
He can manage and direct all kind of other language movies...
Refer all the movies done by him and tell who is number 1.
Yes, His story never depends the cost of the shot, his shot and meaning value is higher then shankar.

He should be number 1, because shankar failed in Hindi movies, but he only the king both south and north India.
Murugadoss sir is the best director I seen in my life he shows the true'about the society and what are the problems peoples are facing in real life so films is different but the points in the films is excellent...I God aim is to be a assistant director for Murugadoss.
3
Mani Ratnam
He is a praised gift for the Tamil film industry... He is the one who can make the film a mega hit or reasonable with his story itself... Hats off to mani sir... Bombay, guru... What kind of films al these.. These kind of films come once in a century.. Am a great of his talent... Once again hats off to his talent.. Before him shankar is nothing... He only wastes money..
MANI SIR is the only reality film maker! And all time hit film maker. His films like iruvar, roja, naayagan and so on... Speaks for his talent.
Sir I am a big fan of you. Also I am a good singer. I have watched your all movies and your default music director is AR RAHMAN sir.my contact number is 8754148482. Sorry to give my number but it's the only way to contact you. Please give me a chance. I am a good singer. I also sing mental manadhil song from OK kanmani
Mani sirs film are nice films...
Compare to shankars film he makes lot of logic mistake... In manis film we can't find that.
Mani is the number 1 director... Shankar is 3rd 2nd is A.R. murugadoss
4
Gautham Menon
The best director in terms of story, direction and narration. His presence brings out the best of actors and music directors. Harris and A.R. Rahman flourish under him. Brings realistic and gritty films whilst making it a critically and comercially successful. An inspiration to all.
He creates his own movies which all the youngsters like... Awesome director but I would request him to take a film with rajinkanth as hero and Anirudh or g.v.prakash as music director in his direction... I love his each and every film... please GVM make my wish true...
Very good films done by you.
I am interested in acting on your films

My contact no is 7065212411, Pl provide me your e_mail ID to forward my pictures

I am a jat with dashing looks.

Regards Shiva Rana
Gautham Menon became very popular due to his Story & Direction. Almost he know to give Feel good Film in His Journey
5
K.S. Ravikumar
Sir
My name. Ravi chandran
My ambition actor. Please sir help me sir
My life my future acting sir please one chance
My number 9524744332
Mass Director of all times. He always has Excellent Screenplay in his films
He is one of the best director in tamil cinema and he is best than shankar
Because h
E is good T.V. poo...
6
Bala
He is great at his vision of movies, never ever think about positives and negatives feedback from others, this is what the a good capability of a film maker, he is simply deserved with lot of hardwork and thinking, nice to have him in a tamil cinema, we are really proud of you bala!
Bala is no:2 after Mani. Sankar is #3. Bala is different, he has a huge fan following inspite of his dark story line. Most of his films are commercial hits and all his films are critically acclaimed. He is a talented Tamilian. Sticks to roots. Not influenced by any other film or director. All his works are his and not copy. Bala can never be below Guatham menon & A. R Muragadoss. Gautham to be honest has done good job only in Khakha Khaka, all other movies are slow and does not engage audience. Muragadoss has done good job in Gajini & a VijayKanth movie, all other movies are not good.
Whoever say whatever... He is the real director... His movie will travel in a straight line with the story.. ! No distractions... No shoving of glamour.. ! Every movie is a piece of perfection...

-SaS.
If you are speaking the word director thn you should speak abt bala. Bala is the person who only can make the film of an real life heroes. Like you all and me. He is the the director no one can match him in current and for ever.
7
Selvaraghavan
I watched all his movies...ah...that 2-3 hrs I'm mesmerized.
murugadoss maniratnam Bala are also best,
But the film aayirathil oruvan shows he is best among them.
He is the path breaker of Tamil cinema as mani ratnam said.
His direction,screenplay was awesome.
I'm also a big fan of him...

Hats off selva sir
Sir iam very impresed on your movies and iam trying to be director iam having more stories in a different way so I request you for me as an assistant director on your films. Iam having more updates about future stories. Please help me sir. My number is 8056903193. Iam very sorry sir to giving my number but iam not having any way to contact you sir.
He was an directing advanced films for external thinking for youths he is not an director he was extended thinking scientist.
Selva sir is really awesome. His films will create a unforgettable impact on us.
8
K. V. Anand
His films are excited
He is also best director
His movies are highly twisted and I want to do assistant for her
9
Balumahendra
The greatest legend, his movie is completely different from others...
He is the one of the best director around world
he giving the world class movies all time...
Best ever director of Indian Cinema.
He done very well..
10
K. Bhagyaraj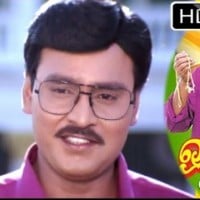 May be the tamizh people does not like those are all above directors except Mr.K.Bagyaraj. Because his movies always being realistic. The young people
mostly like him, because he gave a boost up song for youngsters...

Drumstick is his weapon...
Sir my ambition is to become a actor!
So can I sir?
But I'm living in Malaysia I am interested to work in film industry!
He is the no1 entertainer... So he is number 1 director...
Great...Better known for his brilliant screenplay
The Contenders
11
Kamal
He got everything on cinema on his finger tips... If he is given enough freedom he will achieve what everyone tries to achieve in parts of world!
He is the new invented cinema director in India.He deserved any awards in cinema. Great director and script writer and singer and lyricist and all well known Great Actor
I don't know why Kamal Hassan is so underratred here, He should No.2 position and K. Bala Chandar should be 1st.
Kamal sir I am big fan of you I am like your new and classical flims that's was really super. I have to say this your legent of acting and directing thaks sir
12
Balachander
His films are excellent
13
Altee
Superb talented and extremely deserved director...
He is an awesome and a wonderful director.
He is the best director
The best director
14
Hari
Best director ever in the universe...
Hari is good director
He is real singam
15
Venkat Prabhu
You only understand youths mind thought sir. All the movies You are following sir. Keep it up Sir.
He making entertainment
16
Prabhu Solomon
He gives heart touching films and I like him very much. His mynaa and kumki was excellent
Hard worker great man
17 M. Rajesh
18
Kathir
He is the most under rated director in Tamil cinema industry.His screenplay is excellent.
19
Vetrimaran
I like all his movies and its very commercial,natural,different local tamil slang speaking like adukalam and polladhavan, superb narrator and so on.

Good and nice to watch I think after few years he will be on the top most directors...
Super screen play writer
King of reality with commercial genre..no one narrates like him a story
Best screenplay ever
20
Bharathi Raja
He is one of best director who changed the trends of Tamil Cinema. When Tamil cinema was always dominated with actors, he could bring out roaring success even with new casts. He is a superb director
He is only director can provide films like Muthal Mariyathai which never ever will be old it will say the people get old not the love not the feelings will remain young always.
He brought Tamil celluloid from studio to village... That is original and natural
Gem of Indian film Industry. Nobody gonna narrates stories like him
21
Pa. Ranjith
The man who doesn't know the meaning of fear!
Great director!
Awesome social worker!
Pure ambedkarist!
The person who care so much for the society's welfare...
Very Good Director..People's director..He make many changes in Kollywood
22 Suseenthiran
23
Vijay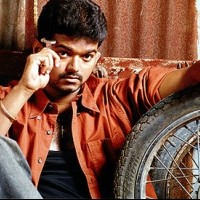 Joseph Vijay, better known mononymously as Vijay, is an Indian film actor and playback singer who works in Tamil cinema and his films dubbed into Telugu, Hindi, Malayalam and Mandarin Chinese. He is one of the highest paid actors in Tamil cinema.
Hi vijay anna
24
Samuthirakani
Hi sir, I am Kanagaraj from Tamilnadu. I am very very big fan of you sir. I am like your all movies including your acting movies also. You are best actor, supporting actor, villain and best director. Please act and direct the more movies sir. I am watching daily your movies like Nimirunthu Nil, Sattai, Appa,..etc. not bored sir. Your are the best of social message movies. I am waiting for your next movie. Your my favorite director sir.

Please direct the more movies like a Nimirunthu Nil movie. Thank u sir, bye all the best.
A brilliant director who exactly conveys his messages through his movies
Very good director
25
Mysskin
One on only director in the kollywood
He is the man who directed onayum aatukuttiyum which was universal acclaimed film.
He brings the world cinema into the kollywood...
The king of screen play after selvaraghavan
He should be at no3,because his films are very... No words to express
Thanks for pisasu...
The best horror script ever written in world cinema...
Hatss off sir
PSearch List