Top 10 Best Malayalam Actors
The Top Ten
1
Mammootty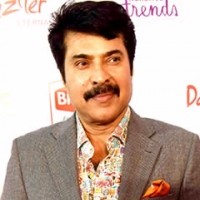 Mammootty is an Indian film actor and producer best known for his work in the Malayalam film industry .
Mammootty, by nature, he is a method actor. He proves his passion, charisma, and flexibility in films. His transformation from self into characters gives him an outstanding performance on screen. He graces us with his physical and vocal ability to create a character beyond our imagination. The gravity in his acting marks him as an entity.

Mammootty can be considered as the greatest actor ever lived. He can be compared with the world's great actors. He has the capability to stand alongside them or even surpass them, as an entity.
Of late, people started calling him The Face of Indian Cinema. The much-acclaimed megastar of Mollywood is the only person in India, if not the world, who can rightly hold on to this tag. Apart from the innumerable awards he has bagged, he has adorned almost all the faces in various strata of a Keralite (native to the state of Kerala, from where he hails) and has stretched further into Telugu, Tamil, Kannada, English, and Hindi movies. He has spoken around 19 different dialects of Malayalam, covering the entire state of Kerala, Indo-Britain English, and other foreign languages, not with ease, yes, but with effort drawn out of passion. He has leveraged himself to the most to bring out the best in him. With much pride, I can proclaim and vouch for Mammooty as the best actor in India and the best method actor all over the world.
Though he is not choosing many performance-oriented films, he always gives his best whenever there's an opportunity.
Mammootty has won four national awards for Best Actor, the most by any Malayalam actor. Putting aside the box office numbers and the reviews, Mammootty is not a natural actor like Mohanlal, but rather a method actor. When he portrays a character, he is not Mammootty the superstar, but rather fully embodies the character. He is truly a legend.
2
Mohanlal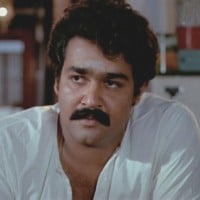 Mohanlal Viswanathan Nair, better known as Mohanlal, is an Indian actor, producer and occasional singer best known for his work in Malayalam films .
Mohanlal is the most refined product of the Malayalam film industry. Without a doubt, he is the most terrific actor in Indian cinema. He initially entered cinema as a negative character, but his talent made him a superstar of Malayalam film, alongside Mammootty.
What do you think? Mohanlal is the world's greatest star in the entire universe, a worthy successor to the gods. Even the great, mighty actors will bow to him.
He is one of the most talented and perfectionist actors the world has ever seen. Without a doubt, he is the one and only real superstar the Malayalam film industry has ever produced. He is a 360-degree actor and the ultimate actor of the Indian film industry. The only other actor who can be compared to him is Kamal Hasan. Additionally, he is the only Malayalam film actor whom Malayalees have accepted and loved worldwide for his magical, perfect acting skills.
The acting course at FTII, Pune, should be revised to include a new topic: "Lalism in Acting." He is the only natural and talented actor ever produced in the country, boasting spontaneous acting ability and even reflecting the character through his minute body language.

"He has an amazing ability to just be the character and not play the character." - Mani Ratnam.
3
Prithviraj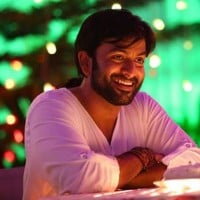 Prithviraj Sukumaran, credited mononymously as Prithviraj, is an Indian actor, playback singer and producer best known for his work in Malayalam films.
Oh no, what can we say about this great, multi-talented superstar? Prithviraj has abilities that other actors do not have. He has the capability to do any type of role. He will be at the top in the upcoming years. Thanks to God for giving us this star in the Malayalam industry.
Young, charming actor.
Handsome.
Talented.
King of the Malayalam film industry.
Multi-talented actor who can carry all characters like a stylish hero, villain, ordinary man, etc.
He is the best actor of all time, better than anyone else. He is the youth icon of the Malayalam film industry and the only actor who tries to take Malayalam movies to another level.
A very flexible actor capable of various levels of emotions. I feel this man is the true successor to the M&M of Kerala, although he does choose a lot of awful scripts.
4
Fahadh Faasil
Very natural and talented actor with huge potential. The Malayalam industry has lots of expectations for him after Mohanlal.
What amazing acting! He just gave liveliness to the Shivadas character in Bangalore Days. Loved his acting.
Currently the best actor in the industry.
One of the best actors the Malayalam film industry has produced!
5
Nivin Pauly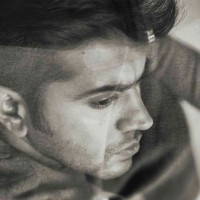 He's obviously a great actor, and he has the ability to make people laugh through acting, which I personally believe is a quality that an actor needs the most.
Superb actor in the Malayalam film industry who has great dedication. My favorite film of his is Action Hero Biju, and I think no other actors could make this film much better than him.
Nivin Pauly is such a natural actor. He can act both serious and comedy roles with ease. His film Hey Jude is a superb movie. His dedication level is awesome. In his new movie Kayamkulam Kochunni, he amazed the audience. He is wonderful. At his younger age, he acted in a father role, which was also amazing. He is a versatile actor, according to me. Love you, Nivin Pauly. My ambition is also to become an actor.
Nivin Pauly is the youth sensation in Mollywood. He changed the trend set among youths in Kerala. He has a lot of female fans and a family audience, which has made him a 'Janapriyanayakan'. He has the most fans outside of Kerala as well.
6
Dulquer Salmaan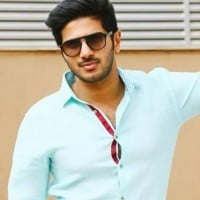 Like father, like son. He is the most promising actor the Malayalam film industry has seen in recent times. He is just getting better with each of his films and has looks to die for. Definitely the best in the young era!
An upcoming actor who is improving day by day by choosing eccentric characters, unlike his counterparts like Nivin who play it safe. A better actor than Nivin Pauly.
Greatest actor in the Malayalam industry. Just watch Kali and Charlie to get visual proof. His expressions are really natural and don't appear faked.
He's young and expressive. His film choices are great. He's really got his scores high.
7
Thilakan
To handle a father's role in Malayalam cinema, no one is as apt as Thilakan. Current mega-stars and superstars have achieved their positions in the public's mind due to this actor's efforts.
I think he is the best actor in the universe. No one can come near him. Watching his films feels incredibly real. No one will ever be able to fill his space in the film industry. We will always miss him.
Thilakan should be in the top 3. Prithviraj should rank after 10. This list lost its credibility when you placed Prithviraj and Nivin Paul in the top 5.
Great Indian actor who holds the first position in acting, and it's not Mohanlal.
8
Jagathy
He is one of the brilliant actors in the Malayalam industry, and he can play any role. I really enjoy his movies.
Jagathy Sreekumar is the best actor (not hero character) in the Malayalam film industry.
Best comedian in the Malayalam film industry.
Best actor in Malayalam film history.
9
Dileep
I like Dileep as a character. He's always funny and knows when to make everyone laugh at the right time. He also knows how to say emotional things when the time is right. I like him because he's funny, just like I want to be. Good luck in your future films and roles.
Dileep Ettan is the real hero. He is the one and only actor in Malayalam who has taken on a wide variety of roles. He is loved by both the masses and family audiences.
Character is not a problem for this actor. He is ready to take on any role without any mistakes. Therefore, he is a good actor in the Malayalam film industry.
A great and fantastic actor who can play any role and has a wide range of expressions to call his own.
10
Kunchacko Boban
Awesome selection of films, and he performs well in every film too.
Versatile and good looks place him at the top.
Handsome and nice actor.
Evergreen romantic hero.
The Contenders
11
Allu Arjun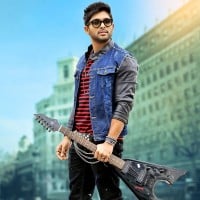 Allu Arjun is an Indian film actor who primarily works in Telugu cinema. After playing as a child artist in Vijetha and as a dancer in Daddy, Arjun made his adult debut in Gangotri. Arjun then appeared in Sukumar's debut film Arya.
Allu Arjun is number 1. He has excellent acting and dancing skills.
I love his dressing and action skills.
He is the next superstar of the Malayalam film industry.
Good actor and excellent dancer. I love his dressing and style.
12 Sreenivasan
13
Suresh Gopi
What? Suresh Gopi is in the 13th rank? What stupidity and nonsense is this? Suresh Gopi is one of the milestones of Malayalam cinema. When you study him, you can understand his role in Malayalam cinema. So, don't be partial to your hero. Make this list sincerely. Thank you.
Suresh Gopi is the best action king of the Malayalam film industry. No one can replace him in his role as the protector of truth and justice.
He is the god of cop roles, with perfect dialogue delivery and amazing body language.
Suresh Gopi is a milestone in the Malayalam film industry. I love his acting sense and dialogue delivery.
14
Jayaram
He is a real star of the masses. Unfortunately, he hasn't received the recognition he richly deserves. Who hasn't liked his films? Almost everybody appreciates him and his acting. He is very cheerful and spontaneous. He doesn't project himself much through the media. Perhaps that may be his weakness. He should move forward with a positive attitude and do his best. The rest will be taken care of by the masses.
In my school days, I used to watch the films of Jayaram. Jayaram's films brought me happiness during those times. If I ever make a film, it will be with him. He is the evergreen superstar of the Malayalam film industry.
Jayaram sir is one of the best actors in the Malayalam film industry.
Evergreen superstar in both the Malayalam and Tamil film industries.
15
Jayasurya
He is a terrific actor. One of the best in Malayalam currently. Very natural with his acting!
A great actor. One among the best actors in the Malayalam industry.
He's extremely skilled and the best among the young stars of Mollywood! Future superstar...
Future of Malayalam cinema. More star value and talent than other young stars.
16
Vijay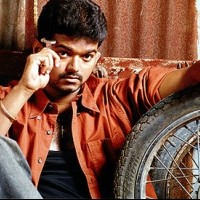 Joseph Vijay, better known mononymously as Vijay, is an Indian film actor and playback singer who works in Tamil cinema and his films dubbed into Telugu, Hindi, Malayalam and Mandarin Chinese. He is one of the highest paid actors in Tamil cinema.
Vijay is the best.
17
Indrajith Sukumaran
Most talented but unlucky actor ever in Malayalam. He ranks among the superheroes after Mohanlal and should be at number 3, but he lacks fan power and super hits, though he is highly talented. His brother Prithvy can't stand in front of him in acting.
He is a talented actor.
He is a great actor.
18
Suraj Venjaramoodu
Suraj Venjaramood (born 30 June 1976) is an Indian film actor and impressionist who works in the Malayalam film industry. He has acted in more than 200 films. He mainly plays comedy roles, although he has also played some character roles as well. He is a three-time recipient of the Kerala State Film Award for Best Comedian. In 2014, Suraj received the National Film Award for Best Actor for his performance in the Malayalam film Perariyathavar.
Suraj Venjaramoodu is a very good actor. All roles are performed exceptionally well.
Three-time state award-winning actor.
National award winner.
19
Jayan
Jayan was born in Travancore on 25th July 1938. He was one of the finest, most influential, and brave actors, an iconic leading superstar in the Malayalam film industry. He was the first action hero in South Indian cinema history. He holds the record among action heroes. He was a highly handsome and good-looking actor, as well as a highly popular stunt actor.

I am a big fan of Jayan. He was a most successful superstar in South Indian cinema and the ultimate evergreen romantic superstar. Jayan was a world-famous actor and a megastar who received many accolades and prizes. He was the first Malayalam king and a great human being, like Prem Nazir. If he were alive today, he would be 82 years old. Tribute to South Indian hero Jayan.
There is no doubt that Jayan is the most influential action hero in Malayalam cinema. In Kerala, he is the greatest box office star and the original superhero. Truly, Mammootty and Mohanlal became famous in India after Jayan's death, but if Jayan were alive, he would be the most famous Indian actor. There's no doubt that Jayan was the only actor to have completed 150 films in 6 years. He is the hero of the century in the 20th century.
Jayan was one of the most successful and popular Indian actors. He is widely regarded as one of the greatest and most popular actors in Malayalam cinema. Jayan was a powerful male star in Malayalam cinema. He ranks among the top legends in the world and is the first legend in Malayalam cinema.
Jayan was the original don and shahenshah of Malayalam cinema. Born in 1938, he was an Indian actor, naval officer, stunt performer, and style icon of the 1970s. He was the first and best action man in Malayalam cinema and was one of the earliest glamorous heroes and rising stars in Mollywood. Jayan was a commercially successful superstar, succeeding 90% of the time. He is widely regarded as one of the greatest, most successful, and most popular Malayalam actors. The tragic end of Jayan, known for his film Kolilakkam, was very sad.

In the 1970s, Jayan was the most powerful actor. If he had acted in Hindi films, all Hindi actresses like Hema Malini and Rekha would have admired his glamour. Jayan is an iconic hero in Mollywood. In world cinema, all actors are considered heroes. In Hindi films, Amitabh Bachchan and Feroz Khan among others are not real heroes. But I believe Jayan was the real iconic hero. If he were on Twitter today, he would have millions of followers.
20
Nedumudi Venu
Venu is best known for his agile and stellar roles as a grandfather and for portraying rural characters in the 1980s.
Nedumudi Venu stands apart with his acting skills.
Kesavan Venu Gopal, well known by his screen name Nedumudi Venu, an Indian Kerala State film Actor, Screen-writer, Director and Television personality. He is a talented Mridangam player too. The National-State Film Award Winner had acted almost five hundred films in Malayalam along with Tamil and one in English language. His Career spanning almost four decades, and widely regarded as one of the greatest actors in Indian cinema.

Nedumudi Venu started his career in theater and went on to act in films, he was a member of Kavalam Narayana Panicker's dramas. He debuted in the 1978 film Thambu, directed by G Aravindan. His acting skills were showcased in the Bharathan film Aaravam, Padmarajan's Oridathoru Phayalwan and Kallan Pavithran set a milestone for him. It marked his start in Karanavar (head of the family) roles, which included most of his memorable performances.

The Classical Actor Nedumudi Venu do fine in his character roles. His natural style made him to do such ...more
21
Sathyan
I am sure that Sathyan must be credited with being the all-time best actor that Malayalam cinema has hitherto produced. In those days, he revolutionized cinema acting. Today's actors, including Mammooty and Mohanlal, have deliberately or otherwise learned many things and still have much to learn from Sathyan. I happened to watch many of his movies on the advice of a film analyst who holds a degree in filmmaking from the Pune Film Institute. The "Bhavabinaya" in Sathyan is unparalleled.
If you watch Sathyan today, in 2013, you can tell that he was a breed apart even 60 years ago. If he were the same age as Mohanlal today, his movies would be nominated for Oscars in the foreign films category!
Sathyan is the best actor of all time in Malayalam. Without any doubt, everyone will accept this fact.
Satyan is undoubtedly head and shoulders above all Malayalam film lead actors, including the current generation. No other actor - including Mohanlal, Mammootty, et al. - exudes the same aura and presence on screen. He ranks alongside Dilip Kumar nationally and Marlon Brando internationally.
22
Murali
He is an extraordinary performer. In Murali's place, we couldn't find out anyone so far.
Murali is a good actor.
Murali, also known as Bharath Murali, was an Indian actor who mainly appeared in Malayalam films and a few in Tamil, along with one in the Telugu language. A National and State Award winner, his career spanned about two and a half decades, and he acted in more than 150 films. He was also the Director of the television company Malayalam Communications, which runs Malayalam TV channels Kairali TV, People TV, and WE TV. Besides acting, he was the chairman of the Kerala Sangeetha Nataka Academy (KSNA) from 2006 until his death. He also authored five books and was a Sangeetha Nataka Academy award winner.

Murali was actively involved with Natyagriham, a drama venture started by actor Prof. Narendra Prasad. Murali won critical acclaim for his portrayal of Ravana in the Malayalam play Lanka Lakshmi. He was also associated with G. Sankara Pillai in doing theater plays. Murali started his film career playing villain roles and soon turned into a character actor. His leading role in the ...more
23
Unni Mukundan
He is the muscle Aliyan of the Malayalam industry. His looks and works prove that he has the thing to be in the Malayalam film industry.
He is the best youth icon.
He is a superb actor.
He is my superstar.
24
Prem Nazir
The greatest actor of all time... the evergreen actor with great personality both on-screen and off-screen.

Prem Nazir is the most influential and trendsetting lead actor in Malayalam. He is known for his amazing longevity. Specifically, he was active during the peak years of other iconic Malayalam superstars like Sathyan and Jayan, acting alongside them in the 1960s and 1970s, respectively. Nazir, who began his movie career in the early 1950s, later acted alongside popular future stars like Shankar, Mammootty, and Mohanlal by the 1980s. He was a mainstream superstar in Malayalam for over three-and-a-half decades (a world record) from the late 1950s to the late 1980s. (Source: Wikipedia)

Definitely deserves the number 1 spot on this list.
The romantic, excellent, wonderful, etc., actor of all time in the Malayalam industry. He has not gone anywhere. He is still like a feather in nature and a lion in his soul.
Evergreen Prem Nazir. Thank you for your contribution to the Malayalam industry.
25
Bharath Gopi
Bharath Gopi is the greatest actor Malayalam cinema has ever produced. His seniors, Prem Nazir, Madhu, Thikkurissy, and his juniors, Mammootty and Mohanlal, are all big fans of Bharath Gopi.
Gopi is the real legend.
The best actor.
PSearch List