Top 10 Best Telugu Actors of All Time
The Top Ten
1
Pawan Kalyan
He's just amazing actor... Very different from other actors... He just follows his own way... Independent on others...
I like Pawan Kalyan because of his attitude and personality along with his style of acting. He is very simple, kind hearted, sincere, independent, social service, respect towards the people, society and nation and so on... As an actor he has an unique style of acting and a trend setter. He is a role model and inspiration for his followers and many others. I don't like to compare him with others because he is one of his kind. He was able to start a new religion called 'PAWANISM'. It time for his followers to keep it into practice by working for the betterment of the society as a respect to our star. Jai Hind...
It started in the year 1998, when I was in my 5th standard saw this great personality on screen
Was amazing in all aspects all the way some awesomeness was depicting,it carried over till date, I never strive to watch movies, its him who makes me drive towards theatres to watch him on screen, now I declare I strive to watch him on screen 1st day 1st show at any cost. I make calls, roam here and there, will always be online to check the status for online ticket booking to watch only our power star on screen.

This love towards him is endless, and will never end
Power star pawan kalyan

TV9 - Rajinikanth raves Pawan Kalyan's acting in Gabbar Singh...!

Power Star Pawan Kalyan's latest film Gabbar Singh is one of the most appreciated movies of our time. Popular filmmakers like D Ramanaidu, Dasari Narayan Rao and several others have watched it and lauded its entertainment quotient. The latest to praise is none other than South Indian superstar Rajinikanth.
Yes! Rajinikanth has reportedly watched the movie Gabbar Singh at a special screening that was arranged by the local distributor in Chennai for him and his family members yesterday. The actor, who enjoyed the movie with his family, described it as a perfect mass entertainer.

Gabbar Singh is a comic-action movie and Rajinikanth, who is known for his wonderful action and comedy, was carried away by Pawan Kalyan's superb action and perfect comedy timing in the movie. The Tamil superstar could not stop raving his performance after he came out of the theatre.

However, ...more
2
Mahesh Babu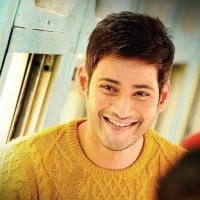 Mahesh Babu is an Indian actor, producer, media personality, and philanthropist known for his works in Telugu cinema.
Superstar Prince Mahesh is the BEST! No one can be better than this tall handsome hero! Mahesh also has the highest number of girl fans just like me There are many words to describe him: Tall, Handsome, Young, Charming, Cute, Cool, Awesome, Terrific, Extraordinary, Attractive, Brave, Unbeatable... And it goes on and on... Mahesh is SUPERB! No one can reach him. He is just the BEST
One & Only 1 Prince Mahesh... The Creator, The Ruler, The Legend of Indian Cinema... Every movie id DIRECT movie Wont Prefer Dubbing or other language HITZZ he is special and doing special.. Wher every one following other lan movies other are following MAHESH movie that makes him very unique... Saying am special or our hero is special is not special doing different is something special that is mahesh and his fans. Never ever bothered about No game race or Records because creators wont bother and number 1 always number 1.. Hail Prince He Is Ultimate TERROR and Nightmare for antis!
When CHARM learns ACTION, he is "Mahesh Babu". He is a son of a Superstar & Now he is a SUPERSTAR in his own way. His Style, Modulations, Dialogue Delivery, Effort and Ease that he put in every scene, role, story selection made him special from his contemporaries and stands a huge inspiration to upcoming stars. He is known for his dedication, Simplicty, Courage, Discipline, Ground to earth nature, Acceptability, Sense of Humor. He is just an amazing example to show how an actor should be. It's great that you have huge fan base but it's equally important how value you give them, Mahesh really concerned about fans, industry people. He always tried to bring the best quality out of his films, the same made him popular globally and has enormous following all over. When a Bollywood movie goer asked about Tollywood, he may not know about telugu films much but he will definitely know that Mahesh is an Telugu actor. One cannot simply be a Most desirable man unless he is "Mahesh Babu". Pride of ...more
SuperStar Mahesh
No Need of Special Introduction of Him because He is a Well All over India... Has a Huge Fan Base All over World... Settled actor Who can Perform any kind of role with ease and grace.. Style Ka Baap... Trends lo thop.. He's So Special.. Down To Earth and Very Professional.. He's the one who always strives for the BEST. He Showed Tollywood Stamina To Bollywood and Hollywood Also... No one can Show or Never Can Compete with him in any form.. Role Model for New Generation actors... He is the only actor Having Fans From Very Childish age to Very Old age..! His Films Are Complete Meals TO every one... Jai Ho Superstar.. Proud to Be His Fan...
3
Jr. N.T.R
He brought value to the art, like his grand father, dialogue delivery, rays, navarasa tempo bhavam, the essence of odour all cannot observe and enjoy, he done and left to the public to have the same. Beauty flower is there no use, without smell, but jr ntr proved that he is beautiful flower and good acting of odour. Kalidas one slokam is there, "patting on back and telling how are you" wording on mother, child, sister, and at last on wife, but dialog is same and acting is same but the dialoguer delivery expression is differences, which is called as acting I.E. bhavam, in the wording tempo nava rasas, body language, face expression, all are important which are made by Jr. NTR. He would the future, diamond to the acting. He is not great, his teacher are great who thought all those things.
He is the absolutely number one hero in the Tollywood.. He is the one of the best dancer in India...
I am a huge fan of him because of his attitude. His movies has some moral to the society, he is a great dancer & matured actor
Tarak is a fabulous actor, he has extraordinary screen presence skills, dancing skills, he can deliver any type of emotions easily, he can switch into different shades of action with ease and fast pace, and totally he is born actor. He is icon for an actor. If you see his acting you definitely addicted to him. I am sure and I am proud to be one among Tarak fan.
4
Prabhas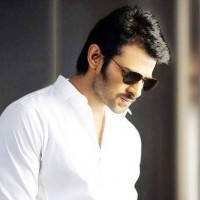 Prabhas is stylish, Handsome and Youth icon in film industry he is acting is kekaa.
According to Following he should be in Top ten. He is having all the qualities required for a Superstar.
He creates thunders in the Anti's hearts.. It's the name which makes Our hair to Raise.

He has the Attitude which every one tries to Hire..!

Glamour gets a Perfect meaning after staring at him.

We are proud to have such a "PERFECT" personality as a Hero in our Cinema!

Innocence and charm took birth from his smile.

The spark in his eyes makes the Fans go Crazy

The first 8 pack body in the history of Telugu cinema

He Became style icon for new new generation.
Prabhas has those typical Telugu features, with an incredible height, and a solid career built up bit by bit, films after films.

He is so down to earth, you wouldn't think he is from a filmi Family.
He is hard working, and very self-critical: hence he rarely repeats the same mistakes from one film to another.
I like his versatility in acting different genres, and his chemistry with all the actors and actresses he teams up with!

Just like Pawan Kalyan and Mahesh Babu, he is one of those modern day telugu actors who didn't rely on their family name to reach the top.

I just love his humble attitude and forlorn looks! :)

Posted by a non-Indian viewer.
5
Allu Arjun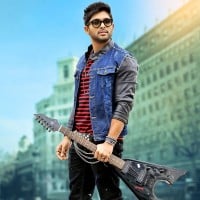 Allu Arjun is an Indian film actor who primarily works in Telugu cinema. After playing as a child artist in Vijetha and as a dancer in Daddy, Arjun made his adult debut in Gangotri. Arjun then appeared in Sukumar's debut film Arya.
He is the best star ever. He should be the number one for this generation. He is the most stylish actor. He is smart...
Allu arjun is amazing. I became his fan after watching arya. I saw him for the first time in the movie arya and after that I saw all his movies. Though he have gained weight but he still look amazing. He is not only a good actor but also a very good person. I am a north Indian girl and a huge fan of style star allu arjun.
For allu arjun following, you can just watch the Facebook followers. No actor ever in tollywood has got such following in star cast.

stylish sttar and he is such a nice superb person inn south India. he must be awarded 3rd rank and his fame fears mahesh babu also and such a awesome actor, dancer and personality that no one can be compared with bunny.

Actually kalyan & mahesh are previous generation actors and bunny is current hero.
He is so stylish and awesome. He is just like a magnet, he attracts all girls. His dressing style is just outstanding. He deserves to be at least in 3rd position. He is the rock 'n' roller of tollywood. His acting style is so hot. And there are no words to describe his dance. They are just mind-blowing. He is perfect in everything and he is an all-rounder. He is one of the best stars of tollywood.
6
Ram Charan Teja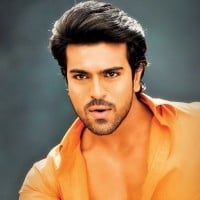 His acting should be improved. But good dancer. He has following of his father
Best actor with great expressions and emotions also best dancer in tollywood. He proved himself in the 1st movie and still acting quite well much better than those idiotic heroes like NTR. No comparison with others. He is a fresher but still have huge fan following. Best of luck Cherry for your upcoming movies.
He is an amazing actor who can easily fit in any character he plays. Be it a lover boy of Chirutha, leader of Nayak, warrior of Magadheera or a tough police officer of zanjeer. He is just too good. An excellent dancer. It is delightful treat to eyes watching him dance. Extremely good looking actor with very good sense of styling. No wonder he is Mega Power Star.
There were so many actorS deserve the best place here...
I don know how Pawan kalyan be called as Top actor even among this list...
Where are the Actors of all time great Nageswara rao, Balakrishna, shoban babu, Krishna...
Its been a Hilarious thing if you keep Pawan kalyan in Top Ten...
Please acknowledge if hurt Some one.. But this the fact
7
Ravi Teja
He is very energetic person. His movies are very enjoyable movies and he is very hard work person, with out any film background.
He is only star in present day with his hard work and dedication successfully completed 25yrs in industry..he came without any background but now he earned taglines like Massraja, Andhra Amithab, Mass Maharaja etc., Hope kick2 will be biggest hit in his career till date which is going to release on Aug 21st of this month.
Perfectionist what an actor perfect acting good dancing. Multi talented person. Even he is like Saif Ali Khan no luck but very energetic and acting
One of the best and versatile in Telugu industry. Came without any background, struggled, tried all types of roles and succeeded
8
Chiranjeevi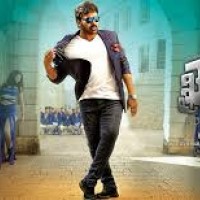 This is too stupid. Chiranjeevi is a legendary actor. He is all time best actor in not only in telugu industry. He is MEGASTAR remember that. He is the only indian actor who played a lead role in a HOLLYWOOD film (ABU). He should be number 1 without any second question. If you don't know be calm. Stop making these cheap rankings.
The only one thing I can say about him is he is all rounder.
He can do all types of roles.
He can mass, class, sentimental, romantic, faction stories. He can do justice to any role unlike other heroes.
CHIRU is the god of tollywood because he is only the man who teaches how to reach a great and number 1 position only by HARD WORK...he is definitely an inspirable person to all the youth in Telugu states and all the people who loves him across the world...not only by me great persons across India praises and admires him a lot because of his politeness,giving respect to others...

Chiru established an eye bank and blood bank and because of his charisma and craze the fans and loving crores of people across the world are being inspired...did and also doing so much charities by his lovable fans...and serves the poor a lot...

One of the legendary of cinema AMITABH BACHAN said in function that ' CHIRANJEEVI gaaru is THE KING OF Indian CINEMA'...

He is definitely the supreme hero,the mega star...and one and only superstar of Indian cinema mainly south Indian cinema...

YOU are the 1 sir...no body can replace YOU...
Chiru is the best actor in tollywood. He is the man who can deliver all types of acting. Ruling for 30years is not a small thing, with most of his films are hits. Acting variations is the main plus point and I have not seen in any other actor.
9
Nagarjuna
He is the true actor who always makes experiments all time with different roles in different categories. The true great actors should taste all flavors of acting. That is only one from tollywood that is NAG... The actors should deserve that credit in all categories rather than to sticking on to one or two categories like Nagarjuna Akkineni.
NTR, ANR and Krishna are superstars and great actors. NTR, Krishna are superstar than being great actors. ANR is Great actor than being a star.

Chiranjeevi is the big superstar than being an actor and Nagarjuna is the better actor than being superstar. They are equals. Remaining actors in this generation are still stars. They can't be superstars.
He was suitable for all types of characters... His acting was different from others & he accepted truly the cinema was hit or flop, he never tell like my was super duper hit and creating records.
Nag the trend setter. No one can reach him in acting. He made so many different roles, he shows so many variations in movies. Nag the great actor who gives chance to new directors. And he is great in his humanity, in that he is top.. And he is also top in frankness
10
N.T. Rama Rao
Yeah, just watch one scene (mono action dialogues when draupadi insults Duryodhana in Mayasabha) if not the entire movie from DVSK movie to realize what an extraordinary actor NTR was and no comparisons with him, not even any one from Hollywood would match his acting panache. Of course he is the best in Indian Cinema and no one can come close to his mythological roles except for another legendary actor from Telugu cinema, SVR garu for dialogue delivery. NTR had great looks in addition to his powerful dialogue delivery skills. Truly Yugani ki Okkade and that is the great Senior NTR. No questions asked!
The only actor ever in Indian cinema who can mesmerize audience in any role in family oriented subjects, social, political, comedy, in all type genres.. and he is the only person that people can see god on screen and imagines about that god will be seems to be like NTR... Legendry actor with such a great voice and such a stunning personality jai NTR
Comparing with all telugu actors... He is the best actor ever... HE is an all rounder... Gracy dances with expressions... True acting skills.. And more over a good human being... After sr. NTR, krishna, chiru.. For sure tat top chair will be occupied by NTR... Love you NTR...
And last one... He can adopt any type of character with in seconds in any language.. A top class actor..
And coming to political speeches he is a legend in attracting people... A future CM...
Come on guys vote for our tarak... No hero can match him in acting skills... Its true... JAI NTR...
He is the only legend of Tollywood, he is the dictionary of Acting to younger generation. Actors should come out from their image to do any type OF role not only mass and romantic. Acting is not only Dance or Fight it is more than that. To learn it from the great N.T.R.
The Contenders
11
Nitin Reddy
Great spontaneous and natural actor. He has grown as an actor and sharpened his skills over time, not to mention that he has matured and created an extraordinary sense of style. He also physically maintains himself and is very handsome. He is a natural dancer and has great comic timing. He appears as quite a humble person although he displays larger than life persona on screen. Love his films especially in the last 4-5 years good choice of script. Another thing I feel good about as a female fan is that women are never wearing skimpy clothes and always respected in his films. It goes to say that audiences will come to watch films as long as there is good story and is a clean entertainer. There is no need to portray women as sex symbols to make a hit film.
He is a very good actor... He is a very good dancer... my mother tongue is not telugu I can't understand telugu completely. still I am a big fan of NITIN because he is very handsome & his acting is very realistic.. SUPERB...
Nitin is just simply awesome... Having the tremendous faculty to perform every character in a superb style...
He is awesome and he is very hard working and he is stylish I am very impressed fan of him...

.
12
Naga Chaitanya
He started his career with josh which is a very good film and further 100% love most entertaining film and his talent shows that he is one of the most promising upcoming hero.
He is simply super. And he is romantic person
He is very good person
Super handsome hero.
13 Sayaji Shinde
14
Akkineni Nageswara Rao
He was very good actor but for some reasons... But very nice he was
World wide best actor
He was a good actor
He is the best actor
15
Ram Pothineni
He is simply superb and hansome and best actor comparing to other like ram charan tej, allu arjun and he has a beautiful smile which impresses all girls all the best energetic star.
He is a awesome star... Choclate boy.. Energetic star... King of girls hearts.. Best dancer and actor... He is simply superb
The best south indian star. He is a complete package. Keep giving that awesome smile that melts the heart.
I'm a Great Fan of Ram since the times of Jagadam He's d Youngest actor to get A 175 days Film! He is Energetic As well as A great Dancer! I admire him so much
16
Kenguva Srinivasa Rao
Excellent Senior Artist. He could fit in any kinda character from comedian to Villain to a father character.
17
Prakash Raj
Natural actor. Very rare kind.
18
Balakrishna
NATASIMHAM NANDAMURI BALAKRISHNA got great energy which is evident from his films. Apart from that, he can pull of any kind of role... Be it commercial (action) or mythological or any experimental role, he personifies his role with lot of ease and expertise. Irrespective of box office result of his movies, he always delivers excellent performance. Not to be forgotten, his remarkable fan following always gives him an edge over the others. Even after a series of disasters, his movies open to earth-shattering response. Undoubtedly, he possesses best box-office stamina compared to others. His recent Blockbuster "LEGEND" collected 45cr nett where as his contemporaries have not even reached 30 crore. Can be strongly reckoned as the best telugu actor. JAI NBK!
Thanks for giving the voting option, based on this if we select number one hero that is waste of time because 80% of movie lovers don't know how to connect the internet, it may be ntr, pawan or mahesh... Only talent matters not the fake records or fake publicity... But I am suggesting all that.. Don't blame other heroes.. They all r happy why should fans are quarreling.. Think all are educated people.. Please try to build a friendly nature between the fans
He is the Great Actor well known for his stunts, Even Spiderman a super hero struggled a lot to stop a Train but only Balakrishna can Stop a Train with His Powerful dialogs...
Really not understand why NBK is at 11th position, he is the king of box office once and made many good movies, Karnataka people still more crazy on his movies. Hope he will rock again and through his challenge with younger generation.
19
Venkatesh
I want to met venkatesh at least one time,because he is the fantastic hero and I would like suggest venkatesh sir please don't offer for multi star films, why because your having different image towards audience specifically towards ladies. Your only the real hero looking very beautiful comparing to others.
Venkatesh is an awesome actor who can do any kind of roles and he is having a huge following from all type of audience and he is very friendly with all his fans and co stars and always with a positive attitude. We love him with all these qualities. He have the most success rate that no one else can hold of his generation. Victory venkatesh always rocks...
I am very big fan of him and he was the only star having high success rate
He understands public trend in advance and does the films according to public taste. That's why He is getting more success rate.
20
Krishna
Krishna Should be TOP in the list. He's the one who did a lot to Tollywood than anyone.
All other actors are selfish. He's the only one who released 17 films in one calender year and 12 are 50 days and 8 out of them are 100 days and 3 are silverjubilees.
Once a time Krishna won the superstar title consecutively for 6 years which was conducted by a leading filmy weekly and they stopped that survey thinking that waste to continue this and they confirmed Krishna is evergreen SUPERSTAR. NTR was scared of seeing Krishna following at that time.
I love Super Star & Natasekhara Krishna very much. He is rear superstar in Indian Silver Screen.
Superstar Krishna was the number 1 star of the 70s and 80s.
He is always superstar
21
A.N.R
He is truly god of tollywood. He has brought film industry from Madras to Andhra Pradesh. All Telugu actors should be very thankful to him.
He is a living legend
The best classical actor.
One of the Romantic Hero
22 Sunil
23
Victory Venkatesh
Great actor in the telugu industry I am a big fan of you sir.
His comedy is superb
His good actor in telugu film industry... I am fan of you sir
I'm written a new story for you sir.. Please give me onchance sir
24
Siddharth
His acting was words less. No one can compare with him with his performance...
I m not a south indian. But watched some eng subtitled movies of sid and I loved them and they sparked my intrest in telgu movies. He is just incredible.
He is immensely talented.. Looks great. Acts great.
He is a top actor. Very versatile
25
Rajendra Prasad
Versatile actor gold medalist in acting... No one better performer than him...
Great all rounder actor
PSearch List