Top 10 Best Tamil Actors
The Top Ten
1
Vijay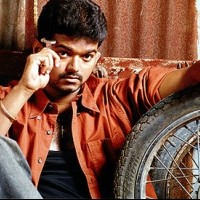 Joseph Vijay, better known mononymously as Vijay, is an Indian film actor and playback singer who works in Tamil cinema and his films dubbed into Telugu, Hindi, Malayalam and Mandarin Chinese. He is one of the highest paid actors in Tamil cinema.
Vijay is the mass! He went through a struggle.. But o well - every actor goes through it at once point in their careers as a actor ( ex. Ajith, vikram, and surya ). Velyudum is going to be a hit, nanban BLOCKBUSTER, and vijay film with goutham menon is going to be MASS
Vijay " The one and only result oriented hero" he is the mass hero in the tamil film industry next to our ever super star Thalaivar Rajnikanth...
Vijay is the best in everything. No one can beat him in anything. Surely he is the next super star. Every hero should learn dance from him. Not only dance but everything. This is just my personal view.
I request other actor's fans, especially ajith fans that not to fight with vijay or any other actor's fans. Every actors are the best in their own styles. So don't comment on other actors. Please. I like ajith too and also all the other actors. But my first priority is to vijay.
Vijay anna is one and only Tamil actor to occupy the post of next super star and he is man really mass all over in south India... May the people all are giving the post as super star but he says don't want it and he s really a kind hearted person... He s a good human and most of them are keeping the vijay is the role model including me... And I wish him to so far to take position of super star this s the wish of south Indian vj fans club... Anna please take it for us...
2
Ajith Kumar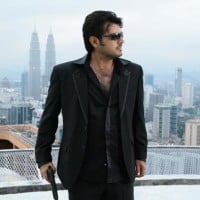 Ajith Kumar (born 1 May 1971) is an Indian film actor best known for his work in Tamil cinema. He is one of the most successful actor in Tamil Cinema. In addition to his acting, Ajith Kumar in a sabbatical, participated in the 2004 British Formula 3 season as a Formula Two racing driver and was ranked the third best motor car driver in India at his peak. In 2014, Ajith was listed in Forbes India's Top 100 Celebrities.
A man without any publicity or show-off like other hero's next to Rajnikanth..! Came to the industry without anybody's help..!
A real life hero. A man of discipline. Role model for most of the young blood. One of the finest performer on screen. A man with loads of will power. Never say "no" hearted human. Known for his huge openings. A humble soul. Knows to respect other human irrespective of their social status. A simple common man. Out spoken. Multi talented. Only Indian actor to hold a pilot license. A great cook. F3 racer. An aero modeller. A professional photographer. A man loved by everyone on sets. A man with zero ego and attitude. A successful hero with no backup from family members. A mechanic to start with. A man who does loads of help with no publicity. One of the best looking Asian actor on Blazers. Only actor to look good with grey hair. Actor who got other actors as fans after Rajni. The only actor to dissolve the fan club and yet to lose a single fan of his. Never lost his fans till date even during the worst period. We love you a lot for the way you are Thala. Proud to be your Fan. If you are ...more
Ajith can dance well but he had major problem in his back... If there is no problem happened, then in the field of dance he is also be one among the best in Tamil film industry. Even Though many problems in his physical body, he gives his best in the film, not showing any risk... Till now actor ajith didn't describes about his problem any where... I think this shows his self confidence and simplicity. This personality human being persons are rare in this world... Proud to be our Thala fans...
Amazing screen presence, solid acting, better antagonist. very stylish, Equal to Hollywood look, confident actor who has tendency to share screen space to others.

He is a real life hero generally. always stand on his principles. A much inspiring gentle man. He has strong belief in communism and has habit to give his hands those who are in need without expecting any returns.

He is a better antagonist in reel life which makes many to amaze to see his transition to that kind of roles.

Studied up to 10th I guess and speaks many languages fluently. He has interests on Automobiles and on his own he had made few small size helicopters, flight etc. Only actor to have pilot license. He is Formula 1 racer too.

Very fluent in loving and caring people, Purely a self made man

He always restrict himself as an entertainer and will show use his stardom to ruin his fans time. Apart from doing single film in a year. he will not show off anywhere like rest of cine ...more
3
Rajinikanth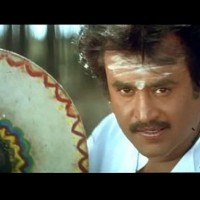 Shivaji Rao Gaekwad better known by his stage name Rajinikanth (born 12 December 1950) is an Indian Tamil film actor and is considered as Super Star of Kollywood after M. G. Ramachandran. After earning ₹26 crore (equivalent to ₹55 crore or US$8.2 million in 2016) for his role in Sivaji (2007), he was the highest paid actor in Asia after Jackie Chan at the time. The Government of India has honoured him with the Padma Bhushan in 2000 and the Padma Vibhushan in 2016 for his contributions to the arts. At the 45th International Film Festival of India (2014), he was conferred with the "Centenary Award for Indian Film Personality of the Year". Rajinikanth has won six Tamil Nadu State Film Awards—four ...read more.
Rajnikanth should be placed on the top of the tree.. What did vijay do in the film industry other copying styles of various artistes.. The only thing he does to perfection is dance.. Is that the criteria you chose to select your number one in Tamil Cinema.. Kamal at number 5! So sad that you people have forgot the definition for an actor.. And the everest of indian cinema placed at number 4! What a shame that you guys have voted this crap called Joseph Vijay as number 1 in tamil cinema..
Padayappa, Chandramugi, Sivaji, Enthiran these are record break block buster movies! Who can break it except Superstar RAJNI...?
Rajinikanth deserves to be on the top... The tremendous practice and hardwork he had done in his early days of his career may not be known to everyone.. One can definitely say that the amount of talent present in him is more than the sum of the talents present in all the actors like kamal, vijay, surya, etc.. One can feel this by watching his earlier movies where his acting is definitely on par with giant actors like sivaji, kamal, etc... He has done many serious roles in his earlier movies like mullum malarum, 6-60, etc.. When we watch all of his movies, we will see that the styles of the present day actors like vijay, ajith, surya has its domain in rajini! Above all, in spite of all his fame and stardom which is now in world level, his simplicity and humbleness makes him great for ever... The way he balances his spirituality and his stardom must be contemplated before comparing him with actors like vijay, ajith, etc.. Finally, I would say that rajinikanth is definitely an ...more
No one can beat him. He always rocks. Good actor also. So my choice is rajini.
4
Surya Sivakumar
He is really hard working person & He looks like hero I would say...
He is having good face to accommodate all the character...
He is having good enough attitude to listen seniors...
For sure he will become good hero in south India...
He's one of the precious gem that can be found. Surya is a really versatile and handsome actor... Why still not yet give him a title... I would suggest six pack nayagan
Hard working person and choosing the best movie that suits him and entertain the viewers
Movies with interesting and comedious storyline is definitely from Surya. Not only from being an actor has Surya done good. As a producer, singer, husband, dad and a son, he has shown determination towards all the things he has done. Pasanga 2 was a movie he produced and acted. With a emotional and depressing storyline, it was definitely a good job done. Winning numerous number of viewer's heart is not easy. It is beyond appearance.
5
Kamal Haasan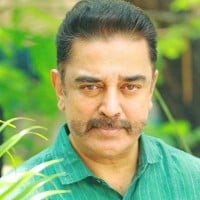 Parthasarathy better known by his stage name "Kamal Haasan" (born on 7 November 1954) is an Indian Tamil Film Actor, Screenwriter, Director, Producer, Playback singer, Choreographer, Lyricist, Philanthropist, Dancer and a Politician. He was born to D. Srinivasa Iyengar, (who was a Lawyer & Freedom Fighter) and Rajalakshmi (who was a Housewife) in Paramakudi, Ramanathapuram, Tamilnadu. He also worked in Telugu, Hindi, Malayalam, Kannada, and Bengali films. He has won 4 National Film Awards and 19 Filmfare Awards, Kalaimamani award in 1984; the Padma Shri in 1990; the Padma Bhushan in 2014 and the Ordre des Arts et des Lettres (Chevalier) in 2016. "Makkal Needhi Maiam" is Kamal's Political Party ...read more.
He is definitely one of the world's best actors comparable with marlon brando, jim carry, harrison ford and mel gibson.. Also he is one of the best directors of the world and a top class film maker in all respect... You can nowhere catch a man like him acting for 54 years and still with top position and large followers and multifaced actor, given blockbusters in all 5 languages he acted... Highest number of filmfare awards and many national awards and highest number of films represented for oscar entry from India.. Actor, Director, Producer, Script and screenplay writer, choreographer, playback singer, lyricist and manymore..
Hi everybody, Please don't compare the Legend versatile actor, with kids like Vijay, we have some dignity with whom we compare.! Please..!

All is well, Focusing only the Business for earning Money, that they want any one guy, who is currently familiar, to run business.

Previous Mr. Rajinikanth, (But he came with many hurdles, so we should concern & respect him), Now the blank place for trying to Nominate by forcefully.
Vijay, Ajith, Rajni may top list because of them being the most liked but when it comes to acting none can deny that Kamal hasaan,a man born for Srinivasan and Rajalakshmi had sculptured himself into a ideal for acting. After watching his acting, direction, screenplay, production, etc, no one can dare to deny the fact that he is the best of all actors in India from all times. Studying just 10th he is now a man of great knowledge, wisdom, public service, helping tendency and acting.I personally consider him as one of the definition for Tamil cinema. My role model.
He's the best actor. Most versatile. Hr should be first on this list. Many directors say to new actors, watch kamal films and learn how to act because he truly is a master of the art. An actor, director, singer, classical dancer, choreographer and producer he's really talented.
6
Sivaji Ganesan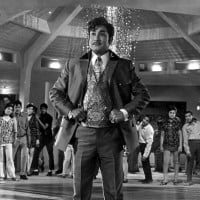 Villupuram Chinnaiya Pillai Manrayar Ganesamoorthy, better known by his stage name Sivaji Ganesan, (1 October 1928 – 21 July 2001) was an Indian Tamil actor and producer. He was titled as "Nadigar Thilagam", In a career that spanned close to five decades, he had acted 288 films in Tamil, Telugu, Kannada, Malayalam and Hindi. He received 4 Filmfare Awards South and a National Film Award (Special Jury).In 1997 he was conferred the Dadasaheb Phalke Award, the highest honour for films in India. First Indian actor to be made a Chevalier of the Ordre des Arts et des Lettres. Also, first Indian film actor to win a "Best Actor" award in the Afro-Asian Film Festival held in Cairo, Egypt in 1960.
Of course Sivaji is an actor par excellence. It is actually an honour only for all awards to reach him than for him to acquire awards. He is the first Indian to have acquired the an International Award in the movie "Veera Pandia Kattabomman" and probably the first to have been praised as far better by Marlon Brando, 3 time Oscar Award winner, himself in the United States. He confessed Sivaji can act like him but not him like Sivaji. That's the greatest accolade for India for having given birth to an extraordinary son with unmatched exceptional quality of acting talent.
The only reason he is down in this 8th position is because of the Generation Gap... Obviously he must be the one on first place... Most people of this generation only cherish the new movies that come up and the actors at this phase of the time line... A good cinema lover must walk through all the good movies irrespective of the period which it belonged... Sivaji sir is irreplaceable... - Gayathri. S. Sundareshwar
Even in small character, he performs well. He does not bother about public images, if any role given, he does the best. His full thought is to perform in any role acting. Best and Super performer..
Worst actor of Tamil cinema. Over acting fellow. He become popular only because he came to act in thr beginning of Tamil cinema. And by a chance hr got good films by good directors.

M.G.R. limited acting and incredible style.
7
Dhanush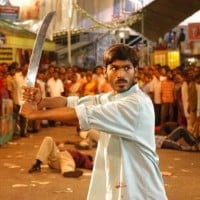 Venkatesh Prabhu, better known by his stage name Dhanush, is an Indian film actor, producer, director, writer, lyricist, screenwriter and playback singer who usually works in Tamil cinema. Dhanush's first film was Thulluvadho Ilamai, a 2002 coming-of-age film directed by his father, Kasthuri Raja.
Dhanush the future of superstar.. He has the talent and also he his the son in law of superstar.. He rocks for ever.. He has won a national award...
He is simply one of the best actors! When he acts, it seems so real. He is extremely talented and never shows off, in oppose to some other actors, who are untalented and arrogant (Simbhu for example). Dhanush is funny, can move swiftly, can sing, can act like it's real life, he is one of the most versatile actors, I believe he will still continue to rise for a long time!
He's simplicity... And talented in younger generation compare to other young stars...
Dhanush is the future of Tamil film industry. He's like a chameleon. He can do almost any role, from a photographer to an engineer. He is the only actor who can truly act accordingly. He takes his role seriously and tries to relate with his character. He is the only actor who can act, in my opinion.
8
Vikram Kennedy
I'm African (Nigeria) yes we do watch indian movies a lot and if someone raise the question of who is the best actor in Tamil cinema the answer always lies beneath his feet (VIKRAM) is not only best In kollywood.

Bollywood and Tollywood have no one like Vikram in terms of acting skills ... I'm saying this honestly because VIKRAM he is not even my Favorite actor in all Indian cinema
He is best actor in tamil film industry. No replace for this actor. Very hard worker creative new making of acting in current film industry. Then very reality acting action movie any one character is acting very beauty...
Why are people like ajith and vijay even at the top? They don't even act, the only reason they're so popular is because they act in those stupid movies with cool stunts and music. Like they don't even do those stunts either, they're done by doubles. This generation is spiraling downward. Honestly, Vikram is probably the probably THE best actor in the Tamil film industry(apart from Kamal maybe). He's acted in so many different roles and pulled them all off flawlessly.
He is a really a mass hero in Tamil industry. His dedication and hard work proves that he is the best of all actors. Different thinkings, different characters in each films will set him in a high position and acquires the role model of all new actors. I agreed the following points "He is really a versatile among the lot in point of performance"
9
Karthi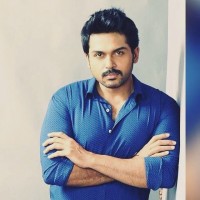 Karthik Sivakumar, better known by his stage name Karthi, is an Indian film actor who works primarily in the Tamil film industry.
He is known for his simplicity. Please do follow this karthik even when you achieve greater heights in your life. Wish you a happy married life
He is the real actor in Tamil. His Action are mind blowing... What an actor! Then He is the most Handsome star in Tamil... We Love KARTHI... You are the hero.
He is good a hearted person. He maintains good relationship with others. He wont hurt any one while he talk. He is a good son for his parents
He is a rocking star he is very simple man I want to meet my hero karthi please fans vote for him and please karthi sir act many films to beat other heroes in Tamil. Kollywood is boring without your movie. I like karthi so much.
10
Silambarasan Rajendar
Versatile but not on track... Born actor. He is destined for bigger things, but he spoils himself... He has got the most loyal fan base after Rajni and Ajith. Probably the most versatile after Kamalhassan. Many rates his abilities as an actor above or at equal at the least to the likes of suriya, dhanush. Having said all these, he has not reached the places his contemporaries like Dhanush has.. that's a shame on him... Tamil cinema shouldn't let loose a great talent. Many don't like him, but many would agree with what I have told above.
One of the worst ever. Always arrogant trying to show off even though he's talentless. Dhanush kicks his ass, dhanush is more successful, more talented, seems to have better personality, and has the woman of simbhus dreams.
The only Tamil actor you can never say is over acting as he's been acting from very young age, we seen he's style to he's worst and he's talents. But he's attitude must change.
Simbu is one of the most popular and leading actor in Tamil industry.He is multi talented artist and he plays several roles in cinema to cover the Dancing, singing his own songs, song writer, dialogue deliveries, album specialist, philanthropist and too playboy catch the young girls heart.and he is mass...
The Contenders
11
Sivakarthikeyan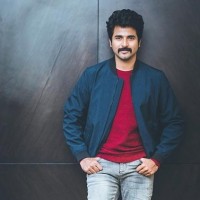 Sivakarthikeyan is an Indian actor, comedian, playback singer, producer and lyricist who works in Tamil films.
No words to tell about him, he is such a great, envious, lovely, cute, extraordinary, talented, hansom, prity, childish, charming, nice talker, dream boy etc... I think he is a inspired to all the cinema actor not only in Tamil but in all language. He is great gift from god to cinema industry. He is going to break the great record in cinema industry. He is next super star not next he is the super star. There is more word to tell about siva but this is enough. And one more reason I like him becoze he is looking like my husband that is my boy friend...
I love him very much so sweet and so cute one of a comedian and hot and sweet actor. There is only like him. No one can lead him or act like him... He is a inspiration role model of all the lovely girl and youngsters. As this is my fathers profile but even iam a girl called sara. If iam married or having a boy friend he should be like sivakathikeyan I love you very much
I like siva for so many reasons... Pray to God that all the good things with him, 'the inner and outer' will continue forever. With honest, I wish Siva all the best for his work, his wisdom of fellowship with others, for his family well being. Continue have the spirit of work in unity. I know you are taking important of live in unity with all. I like you the way yiu are... You are humble ever you are great. Take care Siva. Your friend, from Malaysia.
Sivakarthikeyan is a role model for the younger generation. A very simple man down to the earth can share love & happiness to all age group is a miracle. All age groups loved his acting is a proved that he will be the next Super Star!
12
Aarya
His willingness, versatility and the best honest personality not just on screen but in real life.
I like very much arya was a great star in India. He was really great. I like you so much
I love his eyes he is such a darling. HD tries different roles and different films.
Arya became mass hero
13
Suriya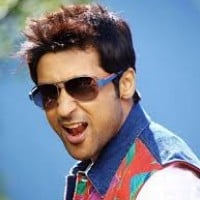 Saravanan Sivakumar, better known by his stage name Suriya, is an Indian film actor, producer and television presenter, who is currently working in the Tamil film industry.
No words to express how talented he is. He acts good, he looks good and he's a versatile actor too. Apart from being a good actor, he's a good human being too. He is one of the actors who are successful because of their pure talent and not because of huge fanbase. A success of the film doesn't ever confirms the talent of the artist. At the same time, if a movie flops, doesn't mean the artist is untalented. We're living in a society and era where the best actor and movie is judged by how big the fanbase it/he/she has; not by pure talent...Sadly Suriya is a wonderful and talented actor and yet he's not addressed as the best because of his smaller but faithful fanbase compared to OTHER actors. Suriya sir is Nadippin Nayakan for a reason
Surya uncle is an smart actor. In my family everyone likes surya uncle. And now recently an movie came called " ANJAAN " I love that movie. He is an very good actor and I like him very much.
He is the most good looking actor and also talented. He is a versilite actor.The only thing is he does not have a die hard fans among masses. But he is the most desired one. He also has more number of fans next to mahesh babu who is super star in telugu
I love you suriya because, you are hundred of handsomest person and you cutest smile o god I am die... you are a simply good man
14
Vijay Sethupathi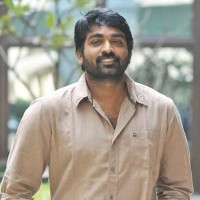 Vijaya Gurunatha "Vijay" Sethupathi, is an Indian film actor, producer, lyricist, and dialogue writer who works in Tamil films.Following a stint as an accountant, Sethupathi began considering an acting career.
He is simple superb in what he does and he is the only actor is the world to sya that he don't want his fans to follow or spend money for him ex poster for his movie, watching his movie 1st day with a struggle on there life. he also said all his fans that go learn and do their work don't follow me follow your family and friends and learn and earn money hardwork. Movies is just for entrainment number 1 tells like this he is the man of casual and real good man
This rating is utter waste with Vijay Sethupathi in 14th position. Great actor with very casual acting.

Makkal selvan is better than Sivakarthikeyan, Silambarasan or any other actor of today.

He has acheived great heights and a result oriented and crowd pulling actor. His acting and the screen presence are amazing.
Excellent find from South film industry. I am pretty sure he'll find success in whatever he steps in. Very very versatile. I am from Pune and I can follow a little Tamil but I watch all his movies.
Good interested to act different characters in his movies, He show good acting like reality. Good person in real life.
15
Ram Charan Teja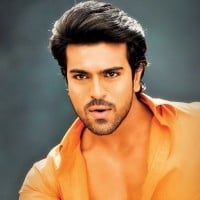 He is very good dancer and actor. That's it.
He is very decent actor and very good dancer and he will become a number 1 star in telugu industry
Most talented hero
He is the mass hero
16
Mammootty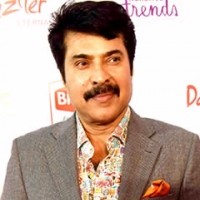 Mammootty is an Indian film actor and producer best known for his work in the Malayalam film industry .
Complete actor of the world. Mega star of the world. Mega actor. Face of Indian Cinema. These are the titles given to this acting legend. Most versatile actor ever produced. His Tamil films like Thalapathy, Anandam, Makkal Atchi, Kandukonden Kandukonden and his latest Peranbu shows how versatile he is being in tamil film industry.
Face of Indian film
17
Jeeva
Jeeva is the most handsome hero! He is good in acting! He is a positive thinker and a broad minded person! I love his film rowthiram very much and it is a mass film...
Jeeva is the hottest person I have ever seen and I love him no matter what people say. I like all your movies and I wiill continue to support you. Hope your movie yaan will be a blockbuster hit! I love you JEEVA! "
Jeeva had lot of capacity. He looks like a over smart person.
He looks more handsome and also great acting so I love him very much...
18
R. Madhavan
He is always the chocolate hero in among women heart. Maddy always have good acting and versatile hero. I love to watch thambi movie because that film show good message to society. Finally I would like to said (come on maddy please give more quality film ).
His smile is appealing to everyone. His acting is natural. He deserves all the praise, applause and fans.
Madhavan is one of the best and most hardworking actors in india. His film selection is superb and he is very charming
Could have been the next superstar with his good looks and acting but he miss it.
19
Santhanam
Santhanam uncle is an very big comedian. I laugh like hell when I see his comedy. He is an very good comedian. I like him very much.
New generations comedy king!
Comedian hero bad choice
Good commercial actor
20
M. G. Ramachandran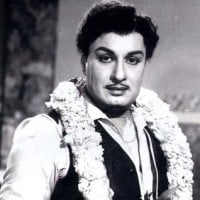 Marudur Gopala Ramachandra Menon (17 January 1917 – 24 December 1987), popularly known as MGR, was an Indian Tamil actor. He was titled as "Puratchi Thalaivar"; Dominated Tamil Film Industry for three decades as a Super Star after M.K.Thaygaraja Bhagavathar. He was a reciptent of "Bharat Ratna" from ...read more.
One in a million...par excellent! Genius! Master of silabam and martial arts... films project Human Values which is quint essential for life. Love his movies... Golden heart...darling if the masses.
He is the first actor to become CM of Tamil nadu. (Throughout world). Again, he is the first person to win the election in India, while who was admitted in america due to sick health.
He should be in no 1st position if you don't believe me you go to whopopular.com and see who ranks 1st in INDIA. still his movies after 40 years also giving competetion to all the heroes. the one and only "BOX OFFICE KING" OF TAMIL CINEMA is MGR. It going to be more than 30 Years he died but no one can touch his STARDOM still in TAMILCINEMA. More over he is GOD for many people including me in TAMILNADU. my kind opinion please don't compare him with any heroes. Thank You
He is the 1. No touch him
21
Jayam Ravi
One of the best tamil actor. His acting in his each movie is speechless. Hats off to you sir.
The most Hansome who can handle different genres of movies. His dancing skills are mind blowing. Engeyum Kadhal all time favorite
Superb Actor! A good simple man
He should be in the top 10 for no doubt!
He is not the person to be ranked 18...
He s very good actor...and looks very smart and handsome.. Chocolate boy next to Maddy
22
Vishal Krishna
His acting skills are superb - especially in the film Poojai. I love that one because it had full action and some comedy as well. His upcoming movie is Marudhu so wonder how that goes...
Great come back by Pandiya Nadu film.. He changed his total character.. Directors bala shankar mani ratnam are appreciated his performance in the movie.. Bala also going to do a film for him so in future he will become best..
Vishal started off great with movies like sandaikozhi thimiru but the last couple of years nothing from him.. He better soon deliver a hit or jeeva is going to take over him.
He is best actor and dare devil of tamil cinema...I like very much and I am proud to be your fan...
23
Vadivelu
Great comedian. He helps a lot to overcome stress. Want to see more of vadivelu "s jokes in future movies.
We are waiting back again in screen...
He is the best comedian
24
Bharath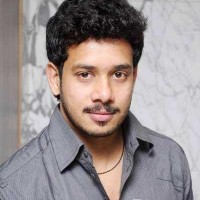 Bharath is an Indian film actor, working predominantly in the Tamil film industry along with a few films in Malayalam, Hindi and Telugu.
He is talented but he doesn't get supports from other. He will soon get a best place in south Indian cinema
Bharath is one of the most talented actor in South Indian cinema. better than so called famous actors.
25
Karthik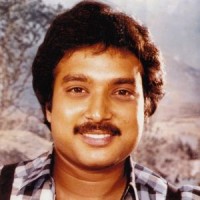 Murali Karthikeyan Muthuraman (born 13 September 1960), best known by stage name Karthik, is an Indian film actor, playback singer and politician. He is the son of actor R. Muthuraman. He has also appeared in some Telugu films. Karthik has been the recipient of the Tamil Nadu State Film Awards and the ...read more.
PSearch List