Fastest Growing Social Media User Accounts in 24 Hours
Social media's driven people to gain followers with their content. Some have gained record-breaking numbers of followers in 24 hours. Here are the top examples & apps are mentioned.

The Top Ten

1 Taehyung V (BTS) - Instagram

On December 6, 2021, Taehyung started his own Instagram account & he gained a whopping 19.1M followers in just 24 hours, meaning he almost hit 20M in a day & he eventually hit that amount just shortly after 24 hours. Goes to show you BTS dominates the world & has a fandom like nobody else. Nobody got even close to that in 1 day on TikTok, Twitter, Facebook or Snapchat.

2 Joe Biden - Twitter

He was elected president on November 2020 & then in 2021, during the Capitol protests (which broke out in riots & 4 deaths from gun violence), Donald Trump was permanently suspended on Twitter & around that time, he matched Biden, giving him a whopping 12M on Twitter in just 24 hours! Yet Biden before that gained 7.5M followers in 3 weeks due to his electoral win. A historic 24 hour record like no other account anywhere, so he really grew a huge following like no other person. His account really broke the internet & is going down in history for such matters.

3 Jennifer Aniston - Instagram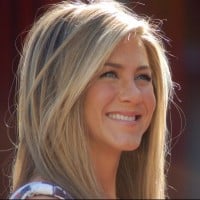 On October 15th, 2019, Jennifer Aniston, known for playing Rachel Green in Friends, joined Instagram. Her 1st post was a reunion with the cast of Friends in a selfie, which was something we waited 15 years for. While it was low quality & blurry, it generated feedback that exploded all over Instagram & the internet. Yet her feedback even caused Instagram to temporarily crash & she broke the internet. Yet she set multiple records, formerly including the 1st 1M followers at the fastest time ever for Instagram, in 5 hours 16 minutes (316 minutes), which was 29 minutes faster than the 1st 1M Prince Harry & Meghan Markle got from their debut. She even gained a whopping ~8.6M followers in 24 hours, a number of followers never before seen anywhere in a day at the time & gained 15M the next week & ~16.5M in 10 days. She gained 20M followers in 37 days & went up to 27M after New Year's Day 2020 & now she has over a whopping ~40.7M followers. She literally changed everything about Instagram & became one of its most powerful users ever. Yet to think how 1 photo sparked this craze, proved there isn't anybody like her & that Friends will always be beloved.
4
Angelina Jolie - Instagram
She debuted her Instagram account with a message to the world about the Taliban attack on Afghanistan & gained 1M followers in less than 1 hour & eventually gained 5.5M followers in just 1 day, meaning it's the most followers by a woman in 24 hours over the past year.
5
Matthew Perry - Instagram
On February 8th, 2020, Matthew Perry, known on Friends, debuted on Instagram with 2 posts, each as a throwback to Friends. His debuted broke the internet, with 1st post getting ~7.3M viewers & the 2nd getting ~2.4M he gained an impressive ~4.4M followers there in the 1st 24 hours. He now has ~7.3M.
6
Taeil (NCT) - Instagram
In 2021, Taeil from NCT set up his own Instagram account & gained 1M followers in 1 hour 45 minutes & 4M in 24 hours.
7
Rupert Grint - Instagram
Known for playing Ron Weasley from the Harry Potter films, he debuted his Instagram account on November 10th 2020 with a post of himself holding his child & gained the 1st 1M followers in just 4 hours 1 minute (241 minutes), the fastest time ever on Instagram (beating the 284 minutes for 1M by Sir David Attenborough by 41 minutes). Despite that, he gained up to ~2M in 24 hours since debut.
8
Sir David Attenborough - Instagram
On September 24th, 2020, Sir David Attenborough just joined Instagram & he set a formerly new record for the fastest time to get the 1st 1M followers there, in just a brisk pace of 4 hours 44 minutes (284 minutes), beating out Jennifer Aniston by 32 minutes. Unlike Jennifer, he didn't gain nearly as much followers in 1 day as she did (as he got over 2M followers in 24 hours compared to Jennifer's whopping ~8.6M that same rate), therefore Aniston still holds the record for most followers gained on Instagram in 24 hours. He gained ~3.7 million followers in 2 days & now has ~5.7M followers on Instagram. At 94 years old, he's the oldest man & 2nd oldest person on Instagram (only behind Helen Ackerman, who went past 98.) & staying strong yet going big on social media. He's yet to become an influencer.
9
Johnny Depp - TikTok
He made his debut on TikTok on June 16th 2022 & gained 3.3M followers in 24 hours without a single post. All this happened during the drama & trial with Amber Heard, who obviously lied to him about him being the abuser, which ruined his reputation.
10
Deepika Padukone - TikTok
On January 2020, her debut broke it with millions of views in each video & 3.2M followers in 24 hours. Though BTS still won the fastest to get the 1st 1M there (in 3 hours 31 minutes).
The Contenders
11
BTS - Tiktok
On October 8th, BTS, the world's biggest boyband & K-Pop group, broke TikTok, setting a record for the 1st 1M followers, in just 3 hours 31 minutes. They gained 2M followers in 15 hours, 3M followers in 1 day & 4M followers in 2.5 days. They've been known to break multiple records, for best selling Korean albums & performances, reactions & Dynamite, which's their record for a 24 hour YouTube debut (~101.1M views).
12
Tomiii11 - YouTube
He uploaded a video revealing his brain cancer diagnosis. He gained support from many YouTubers & gained a whopping 2,898,590 subscribers in 24 hours (which's almost 3M & almost made him the 1st to gain 3M on YouTube in 24 hours). He became the youngest to get 1M & more subscribers (at only 11) & gained the most subscribers in 1 week (6.71M). He lost his battle to cancer on August 30th, just 2.5 months after his 12th birthday. R.I.P. to the new child prodigy of YouTube.
13
Meghan Markle & Prince Harry - Instagram
On April 2019, Meghan Markle & Prince Harry set up their own Instagram account & gained 1M followers the 1st in 5 hours 45 minutes (345 minutes) & gained ~2.6M followers in 1 day. They eventually gained 10M followers on New Year's Day 2020.
14
Caitlyn Jenner - Twitter
Caitlyn Jenner (who was once a whopping 6'2" but now ~6'0.3" tall due to aging - making her the tallest of the Jenners & once the 5th tallest but now 13th actress on Earth) broke Twitter when she joined it, setting a record for the fastest time to get the 1st 1M followers there, in 4 hours 3 minutes (243 minutes), beating the record formerly held by former president Barack Obama.
15
Barack Obama - Twitter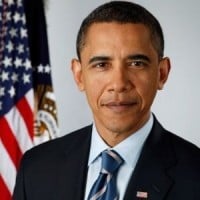 Barack Hussein Obama II (born August 4, 1961) is an American politician who served as the 44th president of the United States from 2009 to 2017. He was the first African-American president of the United States. ...read more.
Former President Barack Obama amassed the 1st 1M followers when he made a 2nd Twitter account of his, all in 4 hours 52 minutes (292 minutes) when matching 1st lady Michelle Obama's account. He has ~128M followers on Twitter now, making him Twitter's most followed, beating Katy Perry, though Justin Bieber slipped in between. He's the king of Twitter for reason.
16
Lisa & Lena - TikTok
They once had an old TikTok account & we're among the most followed people there at the time before deleting it. Thankfully that set up a new account & it grew WAY faster than their 1st, gaining up to a whopping 2.5M followers in 24 hours. The most in 24 hours on TikTok by a duo.
17
Garena Studios (Free Fire Esports India) - YouTube
The livestream on his channel helped them gain an impressive 2.08M subscribers on YouTube in 24 hours, making them the 2nd to do so on YouTube.
18
Maddie Ziegler - TikTok
Maddie Ziegler, formerly from Dance Moms & sister of Mackenzie Ziegler, just set up her TikTok account on January 22nd 2020 & amassed 1M followers in 8 hours but slowed since then, reaching 2M followers in the 1st 24 hours of debut. It's the 4th most followed TikTok account in 24 hours, only rivaled by Lisa & Lena (2.5M), BTS (3M) & Deepika Padukone (3.2M) yet beat Olivia Rodrigo for most followed TikTok account of 2021 in 24 hours.
19
Kang Daniel - Instagram
K-pop icon Kang Daniel joined Instagram with 1M followers of his 1st in 11 hours 30 minutes. What a day for him.
20
Marília Mendonça - YouTube
Known for voicing her expressions into music along with her versatility & doing YouTube, she gained an impressive ~1.8M subscribers in 24 hours when she performed live in concert on April 9th, 2020, making history on YouTube to this day. It's the highest number of subscribers ever gained on YouTube for a female in 24 hours. She was the queen of suffering. R.I.P. (1995-2021).
21
Jennie Kim (Blackpink) - YouTube
1 of the Blackpink members Jennie Kim celebrated her 25th birthday by setting up her YouTube channel & hit 1M subscribers in just over 11 hours making her the fastest to get to 1M such on YouTube. She could've been the 1st individual creator to hit 2M subscribers on YouTube within 24 hours, but she only hit ~1.75M subscribers in 24 hours. Additionally she became the individual 1st K-Pop female to hit 600M views on YouTube.
22
Sai - YouTube
His YouTube shorts on June 19th 2022 helped him gain 1.7M subscribers in 24 hours.
23
Technoblade - YouTube
He gained 1.6M subscribers in 24 hours after his father uploaded the last video on his channel due to the death of his son (Technoblade) on the last day of June due to a rare form of cancer known as sarcoma. It's the most gained posthumously in 24 hours. He also became the fastest deceased user to get 1M (~8 hours) & gained the most likes posthumously in 24 hours (5M). He was the G.O.A.T. player on Minecraft. R.I.P. Technoblade (1999-2022).
24
Taylor Swift - TikTok
She debuted her TikTok account & she took it by storm, gaining 1.5M followers in 24 hours. Shows you how powerful she is.
25
Charli D'amelio - TikTok
Charli D'Amelio took a girl's dance & debuted on TikTok with a video on those moves & gained a massive following in the 1st 24 hours & the rest of the year 2019-2020. She's been gaining up to ~1.5M followers per day at peak rates & despite the scandal from a video from the D'Amelio family about her cooking & eating snails & spitting them out (leading to TikTok's most massive follower drop in history, 1.5M lost in 24 hours), she became the 1st & only TikTok creator to ever hit 100M followers & gained it in just 1 year since debut (faster than anyone else ever did anywhere on social media). Unfortunately since taking a trip to the Bahamas with the rest of the family as well as Noah Beck, Chase Hudson & Bryant, all during COVID-19, she stopped gaining nearly as many followers per day as before & is constantly losing ~80% as much per day as she's gaining at the same rate, so a massive irreplaceable era come to an end with 1 decision.