Top Ten Steven Universe Episodes that Should Be Made
toptendude
The Top Ten
1 Rose Quartz Story
2
Peridot Fuses
YES YES YES YES YES YES
She and opal can fuse to form moonstone
NO DUDE. PERIDOT AND STEVEN. or PERIDOT AND LAPIS. OR ALL OF THEM. MY SHIFT IS NOT BROKEN I AM JUST SO EXCITED.
3 The Diamond War
4 Pearl's Past
5 Bismuth Returns
6 Steven Universe/Adventure Time Crossover
7
Steven and Connie Kiss
I hate Stevonnie.
Triple 5 50 deluxe with no cheese! YES. That's all we want - puglover2008
8
Jasper Returns
Still waiting for that Jasper redemption episode...yep...any day now
9 Peridot:the Movie
10
Everyone Dies and the Show Ends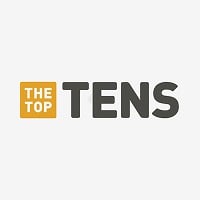 Nah, If the show should end if I want it to. It shouldn't end with everyone dying.
The Newcomers
? Pearl Finally Eats
The Contenders
11
Lapis Lazuli Orgins
Yaas! That would make for an awesome episode!
*origins
12
Gem and the Holograms
Pearl's hologram projections turn on her, forcing her to single-handedly fight off the hostile holograms.
13
The End
I don't want everyone to die, I just want everyone to SHUT UP about this show.
14
One Coarse Gem
Spongebob - puglover2008
15
A Pal for Steven
There is no reason for an episode idea to make references to the worst SpongeBob SquarePants episode. - Cesium
16 Steven Universe/Power Rangers Crossover
17 Steven Universe/PowerPuff Girls Crossover
18 Steven Universe/Final Fantasy 7 Crossover
19 Steven Universe/My Little Pony Friendship Is Magic
20 Steven Universe Meets Wally. T
21 Steven Universe/ Digimon Crossover
22 Babysitting the Mega Babies
23 Steven Universe/ Guardians of the Galaxy Crossover
24 Steven Universe/ Mighty Morphin' Power Rangers Crossover
25 Pink Diamonds Death
26 Steven Universe/Family Guy Crossover
BAdd New Item