Top Ten AFL Teams
The Top Ten
1
Geelong Cats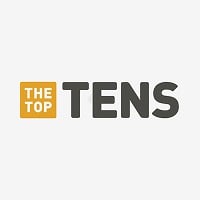 You guys are the best ever you just remember that to believe in yourself.
Geelong are very consistent and very clean, they have lost once but for four points. They have beaten the reigning premiers and Collingwood, two grand finalists from last years granny.
Greatest player of all time, Greatest defender of recent time, Greatest recruiting in recent years
Cats have been on top of the ladder all season and they will never go down it. They have great players. Even though they haven't won the grand finals since 2011 they still made it to every final. - ChelseaPurnell
2
Hawthorn Hawks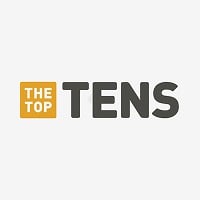 The Mighty Hawks are a consistent, and an unbeatable team in recent history. They have won a 3-peat in the modern era; and they are an exciting team to watch with full of packed action. The Hawthorn supporters are passionate about the game and you often see someone fly for a mark at the club and the crowd roars.
Carn' The Hawks!
Hawthorn is the best by far they have won the most afl premierships and have won a 3 peat
Mighty Hawks, 13 premierships, just watch one of their games! They are the best!
No one can beat the mighty hawks their to good no one can beat them
3
West Coast Eagles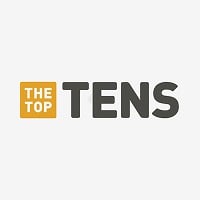 The West Coast Eagles are an Australian Rules Football team . The Eagles are based in Perth, Western Australia, dawning the colours of navy blue and gold .
Consistent finals performers, every flag value is magnified due to travel. Look at the stats for Eastern states sides traveling here before you get on your Vic centric bike!
Best team because first 5 years they won their first flag and + they have won more premiership them quite a few vic teams
Richest club, usually makes finals, huge supporter base, regular premierships, great players, great colours and emblem, epic stadium.
Looking at the stats from 1990 to 2018 The Eagles most successful now since 2018 premiership followed by Geelong, Hawthorn and probably Collingwood. Brisbane must be close because of their three in a row which could have easily been four. Richmond no where near blimey the arrogance of their fans is incredible they have only won 1 flag in 2017 in the whole of the AFL era come on. I used to despise Collingwood the most mainly because of Eddie MacGuire but Richmond are beginning to take their place.
4
Sydney Swans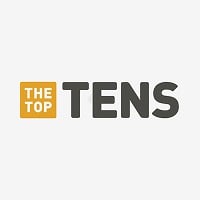 Sydney has won 2 grand finals in just the three they have played in
Come on we aren't doing to well but we'll come through come on Sydney
Cheer cheer the red and the white honour the name by day and by night lift that noble banner high shake down the thunder from the sky wether the odds be great or be small swans will go in and win overall while her loyal sons are marching onwards to victory
Such a talented roster full of young guns and extremely talented veterans. Swans made the biggest comeback in 2017 startin 0-6 but came back and made finals, no team has ever done that before. 2018 is our year to win the grand final
5
Richmond Tigers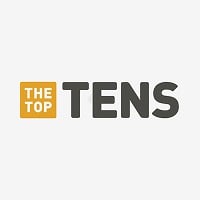 Without any doubt I thought we can tell you that are best for ever
Uh duh the footy experts say they are the best either than brisbane at the moment
First and only club to reach 100,000 members in one season. No other club even comes close.
They are the best Right know if you are wondering from 2016 - 2019 and the other teams are good like Geelong and hawks but they just aren't a their best anymore but they had a good run and so did eagles swans who are voted more than Richmond.
6
Collingwood Magpies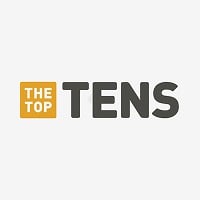 Good old Collingwood forever,
We know how to play the game.
Side by side we stick together,
To uphold The Magpies name.
Hear the barrackers a shouting,
As all barrackers should,
Oh, the premiership's a cakewalk
For the good old Collingwood!

UP THE PIES
Collingwood have won 15 Grand Finals, the third most of all time. Collingwood have been in I think 33 or 34 losing Grand Finals showing they're always up their. A team that in the 2018 season came from nowhere to make a losing Grand Final. And now, in the 2019 season Collingwood are currently 2nd and will win their next 5 probably. what a team and question is..How did Richmond get their? And West Coast! West Coast are terrible. yeah they beat us but still.
This team is the worst it should suffocate for sure they are complete poos
Played in the most Finals.
Won the most finals.
Not always the best team but manage to make Grand finals regularly.
1 in every 3 years.
7
Port Adelaide Power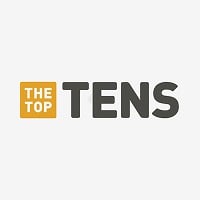 I don't hate Port but I dislike them. They aren't bad and they aren't good. - ChelseaPurnell
Controversial choice but what puts the power over teams like North and Richmond is their ability to put a young talented list together almost overnight and even win the odd flag. They are Australias most succesful football club and the AFL's 10th.
The most decorated Aussie rules club has a special place in the AFL - a rocky relationship with the league, and some up and down years, but you can't find a purer traditional footy club underneath any other AFL franchise as you can Port.
Have a winning percentage of 51.9
8
North Melbourne Kangaroos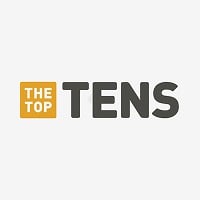 North Melbourne Better than any other team in the AFL! GO THE KANGAS!
Did u see the epic 37-87 game we smashed collingwood but I reckon our closest allie team is richmond
They have won 4-6 premierships so they are so much better than Collingwood and the other teams and they should be first not sixth
North Melbourne Would be the best if Brent Harvey is BACK PLEASE BRENT HARVEY COME BACK
9
Essendon Bombers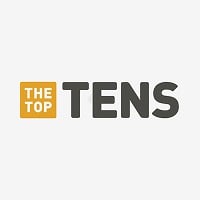 Well remember that 86-81 game when Wuti got the goal when there was 23 secs left!
Say what you want about the bombers but they are a successful unit. 16 premierships including one of the most dominant seasons ever in 2000. They were nearly unbeatable in 2000 and it took a strong Lions team to trump them a year later. Many legends have come from Windy Hill and they will continue to "Fly Up".
The oldest team is Melbourne... and saying that Carlton entered the competition is pure rubbish, given Essendon won the first VFL flag in 1897. Still the best team ever (16 premierships), and has consistently got more members than Carlton (the only team to tie on most premierships with Essendon)
Oldest team in the competition, equal most premierships with Carlton. They're such a good club, they shouldn't be this low
10
Adelaide Crows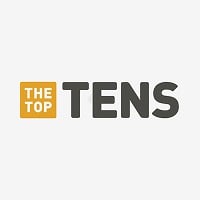 Deserves to be in the top ten, the crows are an amazing team but they're not always consistent, they are a great side and have a big chance at the premiership this year in 2019, Carn the Crows
First team to win back to back premierships in the AFL, more members than any other club, has the fastest man in the league (Patrick Dangerfield), their home ground is the largest purpose built Australian rules football stadium in the world, and they are the pride of South Australia - the mighty Adelaide Crows!
Adelaide crows rock every other team suck and they will win the final this year in 2017 go crows
They're not going to the finals in 2018 but in 2019 they're going to fantastic!
The Contenders
11
Carlton Blues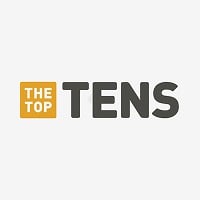 They should always be first and not tigers because my brother goes for them. GO BLUES
Carlton should be first they have won most premierships go blues
Blues are the champions of AFL they won the most grand finals we are the Navi blues go blues!
Carlton have won so many games they deserve to be first even though I go for the cats. I'm just trying to be honest
12
Western Bulldogs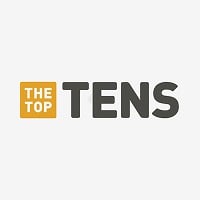 The western bulldogs are the best because they can bully you and they won on the grand FINALE so yeah!
They are awesome 6th on ladder WILL BE PREMIERS
Always been my favourite and they won the grand final too!
Dogs are the best in the world no one can be as good as them
13
Melbourne Demons
Amazing. Great history, stood up to Carlton when they were ruling. Saints best allys. Classic team
Damn what happen to this team after 2006, they almost had it in 2017 but thanks to collingwood and west coast this team haven't been to the finals for 11-13 years - Th3Zm0nst3r
They should be higher even though they sometimes lose and they are the oldest team ever!?!?
They should be first if they were good enough because there the oldest team
14
Brisbane Lions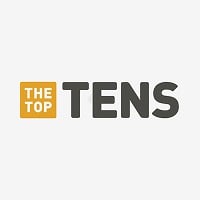 WHAT? Brisbane has struggled significantly since their 3 premierships in a row. They literally need a funding off the AFL because they can't afford to fill the salary cap.
3 Premierships in a row!
the best team of the modern era
3 IN A ROW! pretty much sums it up
I'm a lions supporter and every one knows one day we're going to be the best we have a big ground and the best team everyone else is looters especially Essendon bomber like we have won 3 premiships in a row plus another grand final lets just calculate it we have won
15
Greater Western Sydney Giants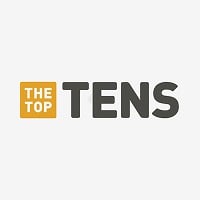 No. 1 dominates thr rubbish teams anyway how did geelong come first Sydney swans can even beat em idiots
The best team of all time
They are just better then bulldogs
Gonna win the premiership
16
Fremantle Dockers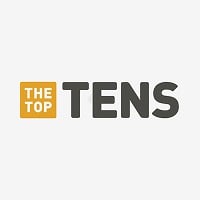 Best team in the afl, especially after this years trade period!
They are going pretty good this year, was bad that they lost barlow. -
Worst team ever haven't won one grand final ha ha
They did well but they should have done better
17
St. Kilda Saints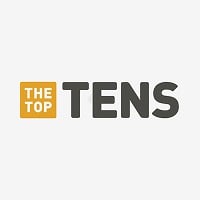 Saint great club with a huge future should win the flag in the next 5 years or so GO SAINTS
St are the best but how are they last in the best in the league
St Kilda are the best
Go the mighty saints
18
Gold Coast Suns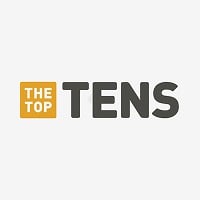 Not to bad a club. I like the idea of coming to Cairns.
will be in the afl in 2011. - dragon13304
Without gary ablett this team is winless - Th3Zm0nst3r
They suck you people get a better life
19
Collingwood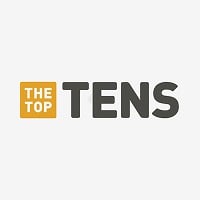 20
Essendon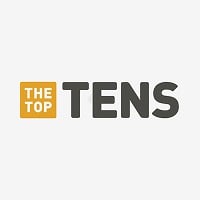 They are da boi
21
Carlton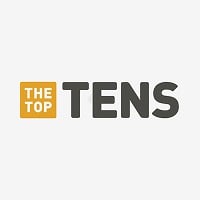 22
Hawthorn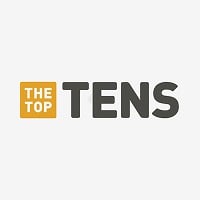 23
Richmond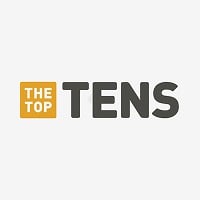 24
Fitzroy Lions
Are no longer in the AFL but are better then Gold Coast and GWS
25
Melton Centrals
Melton Centrals is the worst club that I have played at
26
Brisbane Bears
Go loins go you are the best team go all players and kick goals
Cool Team Awesome Merge With Awesome Team To make Legendary Team
27
South Gambier
The best team in south australia
28
West Perth Falcons
Go cardinals
29
Scarborough Junior Football Club
Great culture
30
Geelong Falcons
Geelong falcons are good.
31
Box Hill Hawks
This is the list of AFL teams not other league teams - ChelseaPurnell
Go the hawks
the greatest vfl team of all
32 Peel Thunder
33
Melton Bloods U15
WORST TEAM EVER! LOST 2018 PREMIERSHIP TO NOBODYS!
34
North Brunswick Giants
Have 2 teams, U/13's and U/9's and the 13's won the Premiership, there may have a few slip-ups throughout the year but this team has some bloody spirit. After we lost heaps of players last year, we got heaps more and now the U/13's have 26 players on there list and counting. The parents have been a great help throughout the year, so if you want to come down here to Allard Park, Donald Street in Brunswick join the Giants big surge into footy extraordinaire. We also have a really good connection with the GWS Giants. So come down all ages up to 16 and play with the mighty Giants, Go Giants!
35 St Albans Football Club
36
Melton Central
They are goooc
37 Manor Lakes FC
BAdd New Item