Top Cities in Canada
The Top Ten
1
Toronto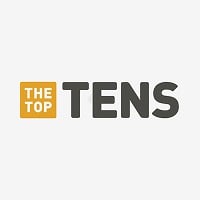 Toronto is the most populous city in Canada, the provincial capital of Ontario, and the centre of the Greater Toronto Area, the most populous metropolitan area in Canada.
This city is amazing. It's a cooking pot of every kind of people's culture on Earth AND it's friendly as hell. If more cities were like Toronto, World Peace wouldn't be just a dream. - VADERtheIMPALER
" It is amazing, no conflicts happens on the street, nor any other robbery or murderous happened in the city. It is amazing, the tower glows beautifully in the night city, lights up the sky, with an amazing view of the river! reflections of light in the river, making the night view as bright as day, buildings, small lights, seen from dark is like a ant farm light, a shinning dot for each, stars clearly seen, and quiet in the midnight.
The best of all cities! So much shopping and so much religion packed into an amazing city. Definitely a force to be reckoned with. If I had the choice, I would move here forever.
Toronto is the most beautiful wonderful place you will ever visit or see!
V 28 Comments
2
Vancouver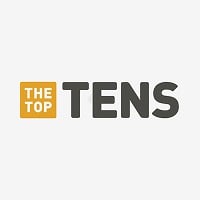 I am so moving to Vancouver when I'm older. After high school I'm gonna be one of those international university students. I can't wait to get to Vancouver. All my life I've wanted to go to Vancouver. I love it when a city is considered beautiful by everyone and that is exactly what Vancouver has achieved. I love you, Vancouver!
Best city! The people are so friendly :)
You have the beach for summer activities, the mountains for winter sports and Downtown for everything else ;)
Toronto is the ugliest city ever vote Vancouver because Vancouver has a city, mountains, and the ocean plus it has pne and the olympics stanley park and the aquarium and science world are also amazing

Great weed and vape selections
V 32 Comments
3
Montreal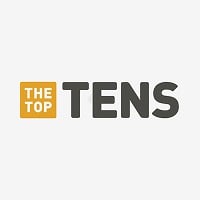 Montreal is very diverse and a fun place to visit. Very historical as well. If I had the choice, I would definitely live there. I have been to montreal numerous times and it's great. The malls are amazing, the food is great! There is so much to visit, the jazz festival is very cool. Plus there is this awesome french fries place. Lovely lovely lovely! French and english people everywhere. Best shopping and food ever.m - dragonfly99
Montreal is a good place to live. Live in a good neighborhood safe and clean at Montreal and you gonna love Montreal to life I swear. Montreal have some things that should be set like some parts of the city, the road is nasty, graffitis in old buildings, abandoned buildings in the airports areas and this made tourists a bit afraid of Montreal, this are the bad thing about Montreal. But otherwise, Montreal is really a good place to live. Mount-Royal, Old Montreal, Notre-Dame Basilica, Montreal Olympic Stadium + Tower, La Ronde and etc.
I was born there, it's a historical place!
No, but seriously, Montreal rocks my world. Concerts, festivals, FOOD and much much more... - Althemaster
A fun city for all
V 25 Comments
4
Ottawa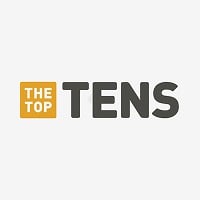 Ottawa is the capital city of Canada. It stands on the south bank of the Ottawa River in the eastern portion of Southern Ontario.
It has really nice views and great people
Lol give ottawa a chance to be number 1. I mean toronto is great but its transportation system is pretty bad. Everything good happens in ottawa and I live in toronto
Beautiful view of the Capital. I like it there, I prefer Toronto but Ottawa is nice too!
If I went to Ottawa, I would see the Peace Tower!
V 3 Comments
5
Calgary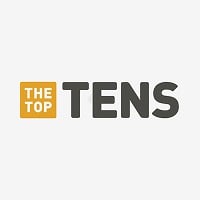 I live in Calgary and it is a really nice city they have the greatest stampede in America. Also there is barely any crime compared to other cities. - Awesomelionking
Calgary is just the best! Good work in all industries, super nice people, close to the mountains, most sunny days of any city in Canada, warm chinooks during winter, beautiful massive parks, including a provincial park that runs pretty much across the entire south(Fish Creek Park). Great downtown life, good bars, lots to do anytime of the year!
Calgary is such a vibrant and cultural city in Canada. The stampede is great, and we have awesome sport teams. Great ci
Been living in Calgary my whole life and its just great,and the mountains and the farms and prairies is beautiful
V 9 Comments
6
Quebec City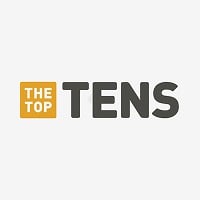 I live in Montreal and have been to Quebec City a couple of times, and I can say it's way better than Montreal. Way more relaxing, beautiful, historical, etc. - MaxPap
Home of the ice hotel! So nice there year round! - SuperBacca
Yeah Quebec is a cool city.
Ambiance. Beauty. Setting.
V 6 Comments
7
Edmonton
Well actually we have the largest urban forest of any city in the world. Toughest and kindest folks you will ever meet. Also every week-end in sprint / summer is a festival in the parks. Just a great place to bring up kids and enjoy the most effective and robust economy in North America.
Calgary is in another league with everything including money, sorry about your luck.
Because we have the most money
Edmonton is the best city in Canada. Edmonton has all 4 seasons (spring, summer, fall and winter). It also has the largest urban forest in North America, which adds a beautiful scenery to the city. People in Edmonton are very friendly, edmontonians really love their city. We also have the largest mall in North America, which adds a benefit for shopping. Edmonton has plenty of festivals which can keep you occupied in the summer. Edmonton is also Canada's fastest growing city, so that must mean people really like Edmonton. The city also has many bike trails, so if you like bike riding, Edmonton would be the perfect city for you. I must say that I really hate Calgary, Calgary tries to be better than Edmonton but deep down Edmonton is by far better. Calgary says they have easier access to the Rocky Mountains, I pretty sure calgarians don't go to the mountains that often. It's easy to get to jasper from Edmonton. Calgary thinks they're the cleanest city in the world, that's ...more
V 4 Comments
8
Niagara Falls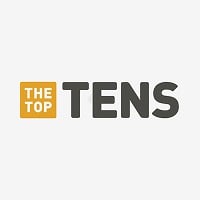 Niagara Falls is a city in Ontario, Canada. It is located on the western bank of the Niagara River in the Golden Horseshoe region of Southern Ontario, with a population of 82,997 at the 2011 census.
Best place for vacations! My family has been visiting niagara falls for the past twenty years. It is still as wonderful as it was the first time!
Great destination, close to the wine country, good theatre, cuisine and of course good people and their unique cultures.
We always go there on our holidays because the often you go, the better it is.
9
Winnipeg
Winnipeg is one of the most dangerous cities in Canada.
I stayed one month in Winnipeg and it could be the city in which I'd like to settle. It's big, so much things to do (beautiful parks, great malls, lots of restaurants... ) yet public transportation is only by bus.
Great city, not to mention very nice people. Great big forests to take hikes on too
Forty above and forty below. - LowMiner50
10
Halifax
This is AWESOME city! It is one of the most beautiful. Plus, it is a medium city! Not like cities such as Vancouver, where Justin Beiber hangs out. HALIFAX is best!
I don't know why a lot of canadians don't like this city, this city is awesome. Ex
Cool city with a lot of fun, amazing attractions and good shopping.
Amazing
V 7 Comments
The Contenders
11
Saskatoon
Whoever says Saskatoon is ass clearly hasn't been there or lived there.
Nice place too raise kids
Saskatoon is a good city :-D
Nobody likes Saskatoon. No one likes saskatchewan. Them and quebec are filled with asss.
V 1 Comment
12
Victoria
Polite people, great climate, tourist attractions... We got it all
It's my name and the people there are awesome!
The Garden City. Best Weather in Canada
I want resident here
V 1 Comment
13
Red Deer
Named "Dead Rear" by Albertans. Lots of big, loud trucks, and a liquor store on every corner. Crime is rising. Red Deer College promoted itself as "Plan B" at one point. All the good people are leaving.
14
Moncton
The most polite city in Canada!
A nice place to live, not too small and not too big. And its working like a big ciy like Toronto, Montreal, Vancouver etc... I love this city.
This city is fun, not a huge city but you can do a lot of things there in Moncton City, the best places in this city is Dieppe
15
Waterloo
Waterloo is a very clean and technologically advanced city. It's downtown area is growing rapidly and it has a very strong focus on education as well as being the birthplace of blackberry. Waterloo is truly an amazing city that in 10 years time will be even better.
I want to go to the U.
16
London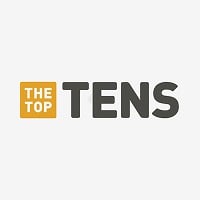 London is the capital and most populous city of England and the United Kingdom. Standing on the River Thames in the south eastern part of the island of Great Britain, London has been a major settlement for two millennia.
Small town feel in a medium sized city. What else do you need. Also the most affordable housing in the country.
What is a picture of England doing here? England is my city!
London England? Why the heck is this here
There's also a London in Canada, you guys! Why don't you just start using Google Maps so you know your geography better! - JoeBoi
V 2 Comments
17
Saint. John
Well, it's the best city I've been to. Better than moncton, at least if you disregard the economy. The weather is the best in canada. Rain and fog half of the year! I'd you don't like rain, you're a monster.
18
Jasper
So beautiful and so nice people.
19
Mississauga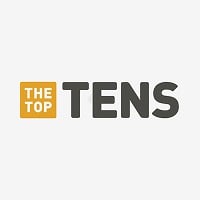 Mississauga is the sixth largest city in Canada. Situated in Southern Ontario, it lies on the shores of Lake Ontario, located in the Regional Municipality of Peel, in the central part of the Greater Toronto Area, to the west of Toronto.
The problem with Mississauga and all other Grand Theft Auto cities that aren't Toronto is that they're usually mixed with Toronto. Everything that people know about Toronto (good or bad) is usually what they know about the Grand Theft Auto, and not the city itself. It's the same with Vancouver - the city itself is small, but it's famous cause of the metro area.
I don't know why Mississauga isn't in the top 10, but it surely should be! Under Mayor Hazel McCallion, MiCity has progressed so nicely. The skyline is beautiful, it's cheap and not very crowded, the Celebration Square is a GREAT place. It has the fourth-best Walk Score in Canada too. It's also very affordable compared to Toronto. You gotta vote for Mississauga!

MISSISSAUGA'S ABSOLUTE WORLD CONDOS ARE THE BEST HIGH-RISING BUILDINGS IN CANADA AND THE WORLD.
I love it there. It's so quiet. Well, to me because I was raised in Toronto.
Too reliant on toronto, more suburb than city
V 3 Comments
20
Kamloops
Best climate in Canada. Driest hottest summers and a fairly mild winter. Fantastic skiing close by at Sun Peaks and the best recreational lake in Canada (Shuswap Lake) is a short drive away in the Summer.
Nice place, but WAYYY too hot.
21
Regina
I'd love to visit this beautiful City!
REGINA IS THE BEST PLACE IN THE CANADA..
I LOVE REGINA VERY MUCH.
22
Kelowna
This City is very beautyful I Love this City
23 Renfrew
24 Fredericton
25
St John's
Nice name and nice place to visit
A caring city where almost everybody knows your name, and if they don't theyll stop, ask and buy you a Tims coffee
Anthony Bourdain came here for a reason. St.John's and Newfoundland are on the rise, tourists are flocking here every year for one of the best kept secrets. A favourite of Russel Crowe, Jason Mamoa, Brandon Gleeson, Weezer, Tony Bourdain(RIP), Eddie Vedder and Jack Johnson.. its just getting popular now this standing no way reflects it. People come for their privacy.
26 Whitehorse
27
Prince George
Has some of Canada's greatest, friendliest people.
It has nice people
28
Guelph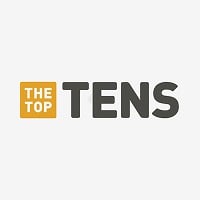 Guelph is a city in southwestern Ontario, Canada. Known as "The Royal City", Guelph is roughly 28 kilometres east of Waterloo and 100 kilometres west of Downtown Toronto at the intersection of Highway 6 and Highway 7. It is the seat of Wellington County, but is politically independent of it.
Although the city's central-west side is awful and it looks like a warzone, the rest of Guelph is very good overall. Downtown is beautiful, the unemployment rate is low, and we have very little crime.
Beautiful city, good University - Dileas
ye
Love it xoxo
29
Peterborough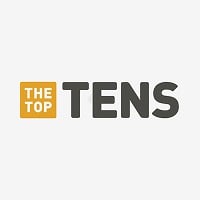 Peterborough PEE-tər-bur-oh is a city on the Otonabee River in Central Ontario, Canada, 125 kilometres northeast of Toronto.
It's the best! Toronto is just cars and homes. It is like an hour to get to the highway in Toronto. Peterborough is awesome the people are so nice
30
Hamilton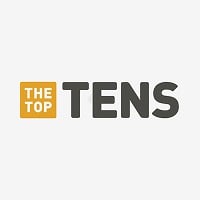 Hamilton is an interesting and diverse city. Located between Niagara Falla and Toronto, on the south side of Lake Ontario, close to Wine Country Ontario. It has an older industrial base profile ( steel mills), and lots of diversity.. It went through some tougher times but the people are resilient, optimistic and embracing the future. Watch out for Hamilton...you ain't seen nothing yet!
The only good thing about Toronto is the sign that says "You are now leaving Toronto". Hamilton is making a comeback, and will soon be the envy of Canada.
Thank you for Lapfox. - darktonyhawk
I live here
31 Churchill
32
Kingston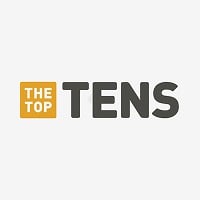 Kingston is a city in Eastern Ontario, Canada. It is located on the eastern end of Lake Ontario, at the beginning of the St.
Historic, Fun, Beautiful, Surrounded by water... Great weather... Done Deal.
Great city! Very low crime rates! Beautiful! Fort Henry..to bad the hockey team sucks
BEST CITY EVER WOL
33 Yellowknife
34 Oshawa
35
Burlington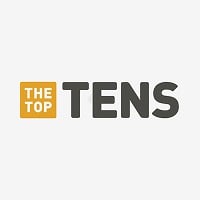 Such a nice city, so clean and so friendly and located right in between Toronto and Niagara falls. Beautiful Nature and close to large cities while also located on Lake Ontario, it's perfect.
Best place to be in Canada - close to a 1000 different activites and attractions while nestled between Lake Ontario and the Niagara Escarpment, house prices are not outrageous and the people are trusting and friendly.
36
Brampton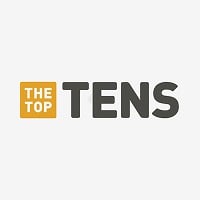 Brampton is a city in Southern Ontario, Canada. It is a suburban city in the Greater Toronto Area and the seat of Peel Region.
I lived in Brampton for 10 years and I still don't feel safe. It looks like hell. Lots of drug dealers dealing drugs. Lots of car accidents. Lots of thefts. Lots of criminals. Lots of burglaries. Lots of sexual assaults. Lots of robberies. Lots of impact driving charges. Wow Brampton is a dangerous city.
Brampton has been a dangerous city since the mid 90's otherwise it's ignorant. It's not a racial issue. It's a social issue. You are most likely to be theft. Brampton has a lot of criminals. Brampton is considered one of the most dangerous cities in Canada.
Living in Brampton is horrible especially in the east no one wants to live with these Indians.
Brampton is a Ghetto.
V 2 Comments
37
St. Albert
Chosen best city in Canada, best place to raise kids.
38
Thunder Bay
Nice places to vist
39 Cranbrook
40
Barrie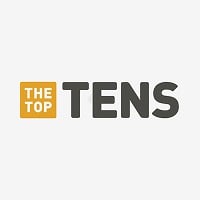 Barrie is a city in Central Ontario, Canada, on the western shore of Lake Simcoe. Although located in Simcoe County, the city is politically independent.
There are so many tourist destinations like festivals,the waterfront and the big icon in Barrie. There is also the Macleran Art Centre. I love Barrie it's peaceful and people are really nice too. There are lots of shops and restaurants and malls too. Barrie is the best.
41 Kitchener-Waterloo
42 Prince Rupert
43
Windsor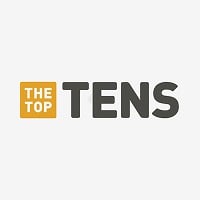 Windsor, Ontario is the southernmost city in Canada. It is located on the southern shore of the Detroit River, directly across the river from Detroit, Michigan.
Are you kidding me? Windsor sucks. It's right across from Detroit and there is nothing to do. However, there is this nice waterpark in downtown Windsor that's nice, but that's it...
My city, Windsor is famous for bushes that are shaped like penises that alone is a good enough reason why Windsor is the best city in all of Canada if not the world.
Windsor is by far the best city in Canada. For one, as the previous commenter said, we are famous for penis shaped bushes and all there is to do downtown is to look at the feather hat guy.
44 Brandon
45 North Bay
46 Whitby
47
Keswick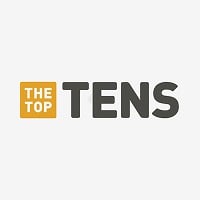 48
Sault Ste Marie
I live here
49
Timmins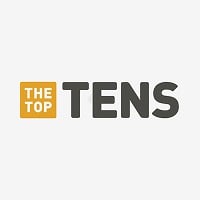 Timmins is a city in northeastern Ontario, Canada on the Mattagami River. At the time of the Canada 2011 Census, its population was 43,165. The city's economy is based on natural resource extraction and is supported by industries related to lumbering and to the mining of gold, zinc, copper, nickel, ...read more.
50
Lethbridge
One of the best cities in alberta
PSearch List
Related Lists

Top 10 Hockey Cities in Canada

Top Ten Cities In United States and Canada

Best Cities to Visit in Canada
Top 10 Most Gangsta Cities in Canada
List Stats
1,000 votes
130 listings
11 years, 74 days old

Top Remixes (13)

1. Vancouver
2. Toronto
3. Calgary
TopTenJackson

1. Montreal
2. Toronto
3. Ottawa
katiepery

1. Toronto
2. Ottawa
3. Vancouver
kormo
View All 13
Error Reporting
See a factual error in these listings? Report it
here
.