Top Cities in Canada
The Top Ten
1
Toronto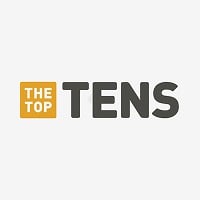 Toronto is the capital of the Canadian province of Ontario. It is located within the Golden Horseshoe in Southern Ontario on the northern shore of Lake Ontario.
This city is amazing. It's a cooking pot of every kind of people's culture on Earth AND it's friendly as hell. If more cities were like Toronto, World Peace wouldn't be just a dream. - VADERtheIMPALER
The best of all cities! So much shopping and so much religion packed into an amazing city. Definitely a force to be reckoned with. If I had the choice, I would move here forever.
There's a lot of great cities but toronto rules them all. It has the largest population in the city alone and the suburbs. Most diverse major city. Loses of culture and so much more
Toronto is the best city in Canada. I've lived here all my life and enjoy it so much. I just love how busy and exciting it is.
V 22 Comments
2
Vancouver
I am so moving to Vancouver when I'm older. After high school I'm gonna be one of those international university students. I can't wait to get to Vancouver. All my life I've wanted to go to Vancouver. I love it when a city is considered beautiful by everyone and that is exactly what Vancouver has achieved. I love you, Vancouver!
Best city! The people are so friendly :)
You have the beach for summer activities, the mountains for winter sports and Downtown for everything else ;)
Toronto is the ugliest city ever vote Vancouver because Vancouver has a city, mountains, and the ocean plus it has pne and the olympics stanley park and the aquarium and science world are also amazing

So beautiful. nothing like a nice hike in Vancouver
V 25 Comments
3
Montreal
Montreal is very diverse and a fun place to visit. Very historical as well. If I had the choice, I would definitely live there. I have been to montreal numerous times and it's great. The malls are amazing, the food is great! There is so much to visit, the jazz festival is very cool. Plus there is this awesome french fries place. Lovely lovely lovely! French and english people everywhere. Best shopping and food ever.m - dragonfly99
Montreal is a good place to live. Live in a good neighborhood safe and clean at Montreal and you gonna love Montreal to life I swear. Montreal have some things that should be set like some parts of the city, the road is nasty, graffitis in old buildings, abandoned buildings in the airports areas and this made tourists a bit afraid of Montreal, this are the bad thing about Montreal. But otherwise, Montreal is really a good place to live. Mount-Royal, Old Montreal, Notre-Dame Basilica, Montreal Olympic Stadium + Tower, La Ronde and etc.
I was born there, it's a historical place!
No, but seriously, Montreal rocks my world. Concerts, festivals, FOOD and much much more... - Althemaster
Such a beautiful city.
V 21 Comments
4
Ottawa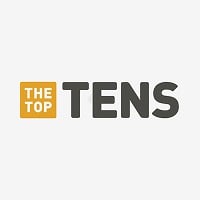 Ottawa is the capital city of Canada. It stands on the south bank of the Ottawa River in the eastern portion of Southern Ontario.
It has really nice views and great people
Beautiful view of the Capital. I like it there, I prefer Toronto but Ottawa is nice too!
My friend lives in Ottawa and he said it was awesome.
Ottawa! My Heart! - JohnPierre88
V 1 Comment
5
Calgary
I live in Calgary and it is a really nice city they have the greatest stampede in America. Also there is barely any crime compared to other cities. - Awesomelionking
Calgary is such a vibrant and cultural city in Canada. The stampede is great, and we have awesome sport teams. Great ci
Beautiful scenery, culture, close to mountains and wildlife. 20 minute drive in any direction and you are in the country.
YEAHH! Everyone here is really nice, and everyone is pretty happy, too. But just like other countries, we have our downpoints, but still, I love living here and I wouldn't wanna live anywhere else.

-Cutie8264
V 7 Comments
6
Quebec City
Home of the ice hotel! So nice there year round! - SuperBacca
Yeah Quebec is a cool city.
It's a good place to live, its safe and its beautiful.
Very nice city, Has a European feel to it - MinionHater
V 4 Comments
7
Edmonton
Well actually we have the largest urban forest of any city in the world. Toughest and kindest folks you will ever meet. Also every week-end in sprint / summer is a festival in the parks. Just a great place to bring up kids and enjoy the most effective and robust economy in North America.
Calgary is in another league with everything including money, sorry about your luck.
Because we have the most money
Edmonton is the best of the best!
8
Winnipeg
Winnipeg is one of the most dangerous cities in Canada.
I stayed one month in Winnipeg and it could be the city in which I'd like to settle. It's big, so much things to do (beautiful parks, great malls, lots of restaurants... ) yet public transportation is only by bus.
Great city, not to mention very nice people. Great big forests to take hikes on too
9
Niagara Falls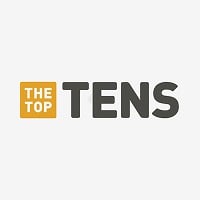 Niagara Falls is a city in Ontario, Canada. It is located on the western bank of the Niagara River in the Golden Horseshoe region of Southern Ontario, with a population of 82,997 at the 2011 census.
Best place for vacations! My family has been visiting niagara falls for the past twenty years. It is still as wonderful as it was the first time!
Great destination, close to the wine country, good theatre, cuisine and of course good people and their unique cultures.
We always go there on our holidays because the often you go, the better it is.
10
Halifax
This is AWESOME city! It is one of the most beautiful. Plus, it is a medium city! Not like cities such as Vancouver, where Justin Beiber hangs out. HALIFAX is best!
I don't know why a lot of canadians don't like this city, this city is awesome. Ex
Cool city with a lot of fun, amazing attractions and good shopping.
Fantastic city with lots of charm.
V 6 Comments
The Contenders
11
Victoria
Polite people, great climate, tourist attractions... We got it all
V 3 Comments
12
Saskatoon
Saskatoon is a good city :-D
Nobody likes Saskatoon. No one likes saskatchewan. Them and quebec are filled with asss.
I love sakatoon vote here to
R

Hktguyj5
13
Red Deer
Named "Dead Rear" by Albertans. Lots of big, loud trucks, and a liquor store on every corner. Crime is rising. Red Deer College promoted itself as "Plan B" at one point. All the good people are leaving.
14
Moncton
This city is fun, not a huge city but you can do a lot of things there in Moncton City, the best places in this city is Dieppe
A nice place to live, not too small and not too big. And its working like a big ciy like Toronto, Montreal, Vancouver etc... I love this city.
V 1 Comment
15
London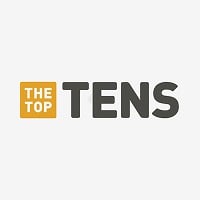 London is the capital and most populous city of England and the United Kingdom. Standing on the River Thames in the south eastern part of the island of Great Britain, London has been a major settlement for two millennia.
Small town feel in a medium sized city. What else do you need. Also the most affordable housing in the country.
London England? Why the heck is this here
Love the city big. Enough great. Geo. location
We're talking aboot Canada, not Britain, Canada is my favourite country!
16
Mississauga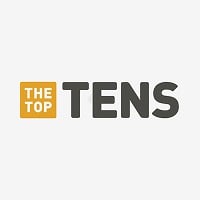 Mississauga is the sixth largest city in Canada. Situated in Southern Ontario, it lies on the shores of Lake Ontario, located in the Regional Municipality of Peel, in the central part of the Greater Toronto Area, to the west of Toronto.
The problem with Mississauga and all other Grand Theft Auto cities that aren't Toronto is that they're usually mixed with Toronto. Everything that people know about Toronto (good or bad) is usually what they know about the Grand Theft Auto, and not the city itself. It's the same with Vancouver - the city itself is small, but it's famous cause of the metro area.
I don't know why Mississauga isn't in the top 10, but it surely should be! Under Mayor Hazel McCallion, MiCity has progressed so nicely. The skyline is beautiful, it's cheap and not very crowded, the Celebration Square is a GREAT place. It has the fourth-best Walk Score in Canada too. It's also very affordable compared to Toronto. You gotta vote for Mississauga!

MISSISSAUGA'S ABSOLUTE WORLD CONDOS ARE THE BEST HIGH-RISING BUILDINGS IN CANADA AND THE WORLD.
I love it there. It's so quiet. Well, to me because I was raised in Toronto.
Too reliant on toronto, more suburb than city
V 3 Comments
17
Waterloo
Waterloo is a very clean and technologically advanced city. It's downtown area is growing rapidly and it has a very strong focus on education as well as being the birthplace of blackberry. Waterloo is truly an amazing city that in 10 years time will be even better.
V 1 Comment
18
Saint. John
Well, it's the best city I've been to. Better than moncton, at least if you disregard the economy. The weather is the best in canada. Rain and fog half of the year! I'd you don't like rain, you're a monster.
19
Kamloops
Best climate in Canada. Driest hottest summers and a fairly mild winter. Fantastic skiing close by at Sun Peaks and the best recreational lake in Canada (Shuswap Lake) is a short drive away in the Summer.
V 1 Comment
20
Jasper
So beautiful and so nice people.
PSearch List
Recommended Lists
Related Lists

Top 10 Hockey Cities in Canada
Top 10 Most Gangsta Cities in Canada

Top 10 Happiest Cities In Canada 2014
Top Cities Contestants May Be Visiting In the Second Season of Amazing Race Canada
List Stats
1,000 votes
131 listings
10 years, 36 days old

Top Remixes (11)

1. Toronto
2. Ottawa
3. Vancouver
kormo

1. Toronto
2. Vancouver
3. Montreal
Ajkloth

1. Toronto
2. Montreal
3. Ottawa
Awesomeman12345678910
View All 11
Posts
Error Reporting
See a factual error in these listings? Report it
here
.