Top 10 International Rugby Teams
Grizleybear
The Top Ten
1
New Zealand
I mean, how can it not be.
I love them
NZ are good but they did lose to ireland in 2016 so that's why Ireland are number 2
The all blacks will win 3 in a row
V 64 Comments
2
Ireland
We are the best
The best
Come on lreland
Ireland aren't quite in number 1 spot yet, but over the past year they've beaten every major rugby nation. We'll see where they stand after the world cup.
V 44 Comments
3
South Africa
Best players alive
Supposed to be the best, if they chose the right players.
So right
Should be number 2
V 44 Comments
4
England
Fish and chips
Great
England beated Ireland
Gut
V 26 Comments
5
Australia
Australia. Number 5! They will win it this year. We should at least be in third place
Best team out off the kick of and back three good under high ball
Australia should be in third place
Why Even Watch Them, Its Like Watching Tennis With 15 Crying Men With YELLOW (not gold) YELLOW tops and YELLOW skirts with there YELLOW wands and there YELLOW tricycles.
V 10 Comments
6
Scotland
They are strong
Scotland have proved that they have the talent and the mind set to winaustralia had been lucky that day but then its you loose you are out and even if he best team in the world is out that does not make scotland any worse but on the day they performed and they delivered, unlucky the decision went against them in the last minute
Obviously from English people, Scotland are in the quarter finals 2015, where are England? So Scotland are in the top 8. Simple mathematics.
What? Scotland are the worst team in the world
V 8 Comments
7
Wales
We should at least be in front of England and Scotland
Just won grand slam
They are the best
Wales is one of the best northern hemisphere team and even out pacing all but NZ from Southern Hemisphere should be higher than 7th
V 18 Comments
8
France
France should be top 3
Should be top five or at least front of england
Definitely France was in the cup against New Zealand and should have been put 2 or 3 on the top ten national teams
Sorry, scratch what I said but France should be in top 5
V 3 Comments
9
Argentina
Definitely better than Scotland, Wales, France, and Ireland
Argentina is ranked fourth in the world you idiots, they are better than Ireland, England, Scotland and Italy
How is Scotland ahead if they are one of the worst in 6 nations?
Argentina and New Zealand final is a likely scenario at RWC2015
V 2 Comments
10
Italy
Never won 6 nations
The Newcomers
?
Democratic Republic of the Congo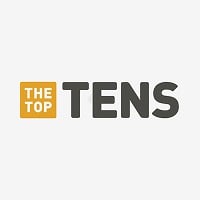 The Democratic Republic of the Congo, also known as DR Congo, DRC, DROC, Congo-Kinshasa, or simply the Congo is a country located in Central Africa.
The Contenders
11
Georgia
The Best!
Georgian national team has extremely powerful and highly dedicated players.They will achieve even greater things soon.
This is the country where Rugby is a lifestyle
Rugby is OUR GAME!
V 10 Comments
12
Canada
Heck yea eh
Fairly Strong Team
Canadians rock
best team
13
Kenya
We are Kenya
Take us to the top
THE BEAST...
They are really strong and trying
V 8 Comments
14
Fiji
14? This ranking is CANCER
Fiji should be numerous 1
Fiji should be higher than this, they should be placed before Italy, surely
Fiji are class.
V 5 Comments
15
Samoa
Fiji tops the Pacific. I'm surprised how this is ranked.
SAMOA IS THE BEST
Fiji is better than Tonga and Samoa because Fiji bet both of them
Samoa is the best of the pacific islanders
V 3 Comments
16
Tonga
MMT vs ENGLAND, Tonga almost caught up to England in the semi-finals in 2017. They're are a really good team. Don't disrespect another team/country.
The best team in the world - Tevita
Tonga should not be here
17
United States
They won with New Zealand or not? just go to www.,which rugby team is the best"
18 Romania
19
India
INDIA is rising in all sports as well as rugby.
20
Japan
The Japanese rugby team was beat South Africa and Samoa rugby team. So, they are best.
Japan is my 2nd equal fave team - Fatty5000
Unlucky to not make the playoffs! Not the best but definitely my Team of the RWC 2015!
Japan are 10th, they did beat SA
V 1 Comment
21 Sri Lanka
22
Switzerland
What is Switzerland doing here
This is a BORING team!
boring!
23
Netherlands
Netherlands is good in every sports
They're about to make their break, just not yet. But hey, if Switzerland's in here, Holland should be too.
Holland plays rugby? They would be the lowest ranked team
Netherlnds don"t play rugby
24 China
25 Philippines
26
Mexico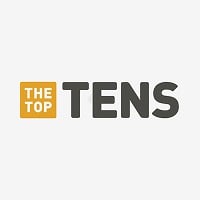 27 Finland
28 Namibia
29
Uzbekistan
They're absolute legends
Better than New Zealand
They are the world best rugby team
30
Zimbabwe
CREATING PLAYERS THAT WILL GO FAR
Got talented players
Go zimbabeway
ZAMBABWE IS BORING? /! %6
V 1 Comment
31
Brazil
THEY don't PLAY RUGBY
"Caipirinha e Samba" - Anr really big butts
32
Papua New Guinea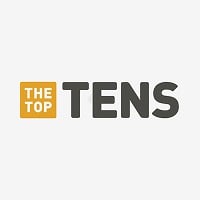 THEY PLAY RUGBY
33
Spain
They don't play rugby
They do play rugby and they are quite good at it.
What! Spain doesn't even play rugby you newbie!
34 Afghanistan
35
Germany
Because they are so fearless going into rucks mall and all round contact
BAdd New Item