Top 10 International Rugby Teams
Grizleybear
The Top Ten
1
New Zealand
This is common sense. People who vote here don't read the category. They just vote for there Favourite, not for the actual best.
Hey Ireland could never beat NZ at there national sport. NZ has 2 world cups under its belt and DID NOT CHEAT in the 2011 RWC final!
And why is Scotland 3rd on this list I suppose all you northern hemisphere idiots just vote for your own teams.
No team would have a chance against them even if they were a player down! That's how good they are
New Zealand definitely loves their rugby
V 55 Comments
2
Ireland
Yaaa The Irish team won 56-19 against Italy in Rome a couple of days ago. We have beaten the All Blacks a few times which is a phenomenal feat since they are undoubtedly the best team In the world... Overall Ireland is very strong team for such a small country and has many very talented players. Take Johnny Sextons drop goal against France. That was complete skill.
whats the win/loss for ireland worldwide?... haha - dogdogdog
Ireland has 4 million people whereas all these other countries have 60 million like France and England. This shows that people from other countries are voting for Ireland.
Ireland are the best team in the northern hemisphere at the moment I'm and Irishman and I do believe the all blacks are better at the moment
V 31 Comments
3
South Africa
The Springboks win ratio is more than 50% for every team except the All Blacks. Springboks play with more pride and more passion than any team. They have won two world cups and there is NOTHING like watching our boys in GREEN and GOLD taking the field! They are without a doubt number 1!
Is this for real? South Africa third and Ireland second? How many world cups have Ireland won again? As far as I remember there is only one European team that has ever won the Rugby's biggest show piece. I respect New Zealand, they deserve to be at the top but South Africa has to be second.
The Springboks should be no1! Most passion, most pride, most history, and they've won two world cups! How many has Ireland or Scotland won? Yeah that's right, sit down and keep your northern hemisphere mouths shut! - wowman707
I love South Africa
V 37 Comments
4
England
England, number 4? Argentina is ranked 4th, England is ranked 7th I think. Interesting that the top 4 in the rankings are from the southern hemisphere. One commentator said Michael Brown is the best fullback in the world. England didn't even make it out of the group stage. I think that England rugby at the moment... SUCKS!
Simple, really. England is the heart and soul of rugby. They are the most committed and possibly the most talented. I give credit to New Zealand, but England is best.
Interesting the "best" team couldn't even make it out of the pool stage of their own World Cup! Lucky to still be in the top 10 at all.
England have some really good players especially Elliot Dailey who is pulling up a good season.
V 19 Comments
5
Australia
Why Even Watch Them, Its Like Watching Tennis With 15 Crying Men With YELLOW (not gold) YELLOW tops and YELLOW skirts with there YELLOW wands and there YELLOW tricycles.
How is Ireland, England and South Africa in front of Australia?
Australia should be in third place
They are the best
V 8 Comments
6
Scotland
Scotland have proved that they have the talent and the mind set to winaustralia had been lucky that day but then its you loose you are out and even if he best team in the world is out that does not make scotland any worse but on the day they performed and they delivered, unlucky the decision went against them in the last minute
Obviously from English people, Scotland are in the quarter finals 2015, where are England? So Scotland are in the top 8. Simple mathematics.
What? Scotland are the worst team in the world
They are strong
V 8 Comments
7
Wales
Wales claim to be better than England, this is a lie. England have won more six nations, have beaten Wales more times than wales beat England and England have won the World Cup and Wales have not (ever), they have never even come 2nd
Wales will never be better than Scotland at anything. Oh perhaps one thing 'something to do with wellies and sheep'
I am South African, but I know that Wales is by far, the best Northern Hemisphere team in the world. They should be 5th
Dab on them haters
V 12 Comments
8
France
Definitely France was in the cup against New Zealand and should have been put 2 or 3 on the top ten national teams
Sorry, scratch what I said but France should be in top 5
No argument about New Zealand sorry for what I said
Should be top five or at least front of england
V 2 Comments
9
Argentina
Argentina is ranked fourth in the world you idiots, they are better than Ireland, England, Scotland and Italy
Definitely better than Scotland, Wales, France, and Ireland
How is Scotland ahead if they are one of the worst in 6 nations?
the best!
V 2 Comments
10 Italy
The Contenders
12
Georgia
Georgia is the best
Rugby is life in Georgia!
The best team in the world
The best tw as m
V 7 Comments
13
Samoa
Fiji is better than Tonga and Samoa because Fiji bet both of them
Fiji tops the Pacific. I'm surprised how this is ranked.
Samoa is the best of the pacific islanders
SAMOA IS THE BEST
V 3 Comments
14
Kenya
Kenya are horrible at rugby union but are kinda good at sevens
Kenya is very strong and consistent in its performance
Kenya are really good at sevens.
Best team
V 5 Comments
15
Fiji
Fiji are class.
Fiji should be higher - Fatty5000
Fiji should be first because they beater newzealand
They are the obvious best they won Rio Olmpics 2016 to prove all the other teams are just there because people like them but this team had hall of famer Waisale serevi.
V 2 Comments
16
Tonga
The best team in the world - Tevita
Tonga should not be here
17
United States
They won with New Zealand or not? just go to www.,which rugby team is the best"
18
Japan
The Japanese rugby team was beat South Africa and Samoa rugby team. So, they are best.
Japan is my 2nd equal fave team - Fatty5000
Unlucky to not make the playoffs! Not the best but definitely my Team of the RWC 2015!
They beat SA, although, the SA was casual and they used their B team
V 1 Comment
19 Romania
20 Sri Lanka
21 India
22
Switzerland
What is Switzerland doing here
This is a BORING team!
boring!
23 Philippines
24 Finland
25
Namibia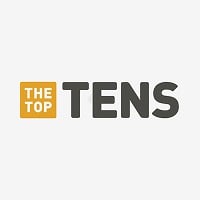 Namibia, officially the Republic of Namibia, is a country in southern Africa whose western border is the Atlantic Ocean.
26
Mexico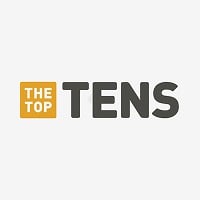 Mexico, officially the United Mexican States, is a federal republic located in North America. The country is located between the U.S. and Central America, and is known for its Pacific and Gulf of Mexico beaches and its diverse landscape of mountains, deserts, and jungles.
27
Brazil
THEY don't PLAY RUGBY
"Caipirinha e Samba" - Anr really big butts
28
Papua New Guinea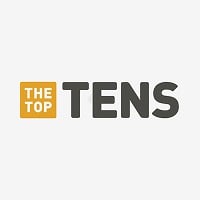 Papua New Guinea, officially the Independent State of Papua New Guinea, is an Oceanian country that occupies the eastern half of the island of New Guinea and its offshore islands in Melanesia, a region of the southwestern Pacific Ocean north of Australia.
THEY PLAY RUGBY
29
Glasgow Warriors
THERE THE BEST CLUB IN THE WORLD
lol
30 China
31
Uzbekistan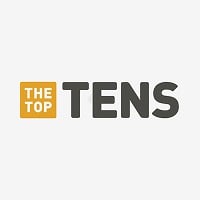 Uzbekistan is a landlocked country. It is one of two doubly landlocked countries in the world, a country completely surrounded by landlocked countries in Central Asia. ...read more.
They are the world best rugby team
Better than New Zealand
32
Spain
They don't play rugby
They do play rugby and they are quite good at it.
What! Spain doesn't even play rugby you newbie!
33
Netherlands
They're about to make their break, just not yet. But hey, if Switzerland's in here, Holland should be too.
Holland plays rugby? They would be the lowest ranked team
Netherlnds don"t play rugby
34
Zimbabwe
Got talented players
Go zimbabeway
ZAMBABWE IS BORING? /! %6
IT isn't EVEN A COUNTRR BAHUCHY
BAdd New Item