Best Trollhunters Season 2 Episodes
darthvadern
Trollhunters is pherhaps my favourite cartoon of all time, consisting of three seasons, it's about a boy named Jim that finds an amullet and beacomes the new trollhunter that must defend the good trolls and humans from the gumm-gumm (evil trolls), the last trollhunter died so Jim must now beacome the new Trollhunter. Season 2 was better than Season 1 for me, but not the best one, here's the best episodes in season 2.
The Top Ten
1
Episode 13: "In the Hall of the Gumm-Gumm King"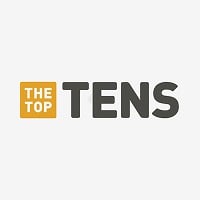 It was so good! I loved the action and drama here! Pherhaps the best season finale of all time too not counting the season finale of Season 3. - darthvadern
2
Episode 12: "Mistrial and Error"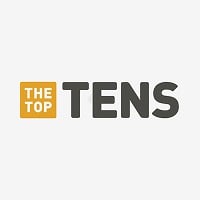 It was the second-last episode, so of course it would be pretty good, and some really big twists happen here. - darthvadern
3
Episode 7: "Hero with a Thousand Faces"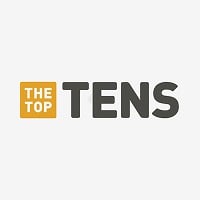 I loved seeing a bunch of different Jim's, it was fun, even though very filler. - darthvadern
4
Episode 9: "Creepslayerz"
Eli sorta looks like me, so I like that they flesh him out more
SHIP
This was the episode that made me actually like Steve more as a character, he wa s this bully in season 1 and he develops really much here. - darthvadern
5
Episode 10: "The Reckless Club"
I really liked this episode, almost all pupils at Jim's class including Jim gets a detention on a Saturday, and Toby poisons Señor Uhl with a "Diablo Maximus Burito", and all the pupils begin to act like monkeys (not literally), I don't know why I like it, but I do. - darthvadern
6
Episode 3: "Grand Theft Otto"
We are introduced to the changeling Otto, and it's interesting. - darthvadern
7
Episode 1: "Escape from the Darklands"
The first episode is spooky and was really good in my opinion, though the ending was not that good for me, it's like they realized Jiom as done with the mission so the made him not get back in time, still, pretty good. - darthvadern
8
Episode 4: "KanjigAAARRRGGHH!!!"
The beggining part is hilarous when Toby steals the staff of Vendel. - darthvadern
9
Episode 5: "Homecoming"
I didn't enjoy this episode too much, but it's very thrilling. - darthvadern
10
Episode 11: "Unbecoming"
I actually don't think it's that good, it basically took up too much time and was basically filler, unlike in "A Hero With A Thousand Faces", nothing new happens, in that episode at least, Claire accepted Jim as her boyfriend, this was pretty much nothing too special, it's Jim getting a second chance and he isn't the trollhunters anymore, then there was the invasion where Jim got Strickler to his side way too forced. It's still decent. - darthvadern
The Contenders
11 Episode 8: "Just Add Water"
12 Episode 2: "Skullcrusher"
13 Episode 6: "Hiss Hiss, Bang Bang"
BAdd New Item
Related Lists

Best Trollhunters Season 1 Episodes

Best Trollhunters Season 3 Episodes

Top Ten Trollhunters Episodes

Best Trollhunters Villains
List Stats
13 listings
317 days old

Top Remixes
1. Episode 13: "In the Hall of the Gumm-Gumm King"
2. Episode 12: "Mistrial and Error"
3. Episode 7: "Hero with a Thousand Faces"
darthvadern
Error Reporting
See a factual error in these listings? Report it
here
.