Worst Cartoon Characters of All Time
nallimcamybloc
The Contenders: Page 12
221
Sparky - The Fairly OddParents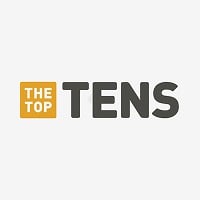 He's patrick star as a dog
That's because they turned Patrick into a dog
222
Blossom - Powerpuff Girls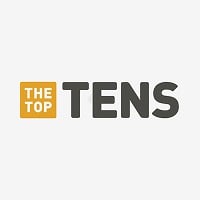 Blossom is the leader of The Powerpuff Girls and one of the three main protaganists of the show. She was created in 1992 by Craig McCracken. She has long, red hair up in a ponytail with a giant red bow, pink eyes, pink dress with black belt, and white socks with Mary Jane shoes. She is intelligent, ...read more.
She and buttercup need to switch places.
What show copied Powerpuff Girls? - mimitchi33
Burn the witch! Death to tyrants! Hahaa! 😈
223
Amy Rose - Sonic X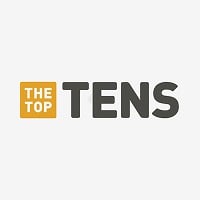 Amy Rose, go die in a hole. Also, don't say screw the haters just because we hate someone you love.
Screw all you haters! I love Amy!
SCREW YOU TOO! I HAVE A RIGHT TO HATE THIS BRAT! SHE'S VERY MEAN-SPIRITED, SHALLOW, ANNOYING (HECK, EVEN SONIC NEWS NETWORK AND THE SONIC X CHARACTERS SAID IT) ACTS MORE DAINTY THAN SHE ALREADY IS, HER DRESS SKIRT STICKS OUT LIKE A TUTU AND SHE HAS AN ANTI-FEMINIST SISTERLY RELATION WITH CREAM THE RABBIT/ARCH-RIVALRY WITH STEREOTYPICALLY SEXUAL/NEUTRAL ROUGE THE BAT! AMY ROSE SUCKED IN SONIC X BECAUSE SHE'S DREADFUL & YOU KNOW IT! IN YOUR FACE, DAVIDDIZOR! THERE ARE MUCH BETTER CHARACTERS IN SONIC THE HEDGEHOG!
224
Dodie Bishop - As Told By Ginger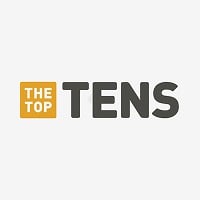 Why is Dodie at 322!? She should be number 1! She's the worst. Ginger should've kicked her to the curb a LONG time ago. She gets worse as she gets older too. She destroyed her supposed best friend's relationship, she's a gossip who humiliates her friends, she's desperate and needy. Ginger being friends with Dodie is weird, Dodie is a bully.
Oh My God, She's Such a Pain in The Butt and Her Voice Drives Me Crazy! And She's a Horrible Friend to Ginger!
The biggest b*t ch in the history on Nickelodeon! Even Angelica Pickles wasn't as hateful, annoying or mean. I have no idea how Dodie had friends to begin with, especially after all the horrible things she did to them.
225
Panini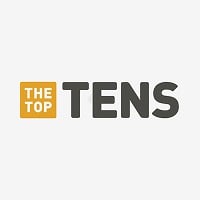 Panini is a great character on chowder. She is not a worst character, because she wants to marry chowder. One point she says "chowder want a cookie? " that was my favortie quote from her.
Altough I'm not really like Panini, she is a good character. But her appearence is just worse than Anais.
226
Lazlo - Camp Lazlo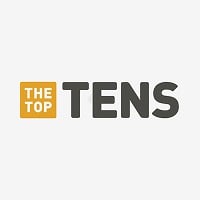 Honestly, this show was an insult to Rocko's Modern Life. Even more so because Lazlo has the EXACT same goddamned voice and voice actor as Rocko. - xandermartin98
True, but I like this show. It doesn't matter if the voice actors are the same from Rocko's Modern Life, except for Charlie Adler and Linda Wallen. It's still a decent show.
227
Chi Chi - Dragon Ball Z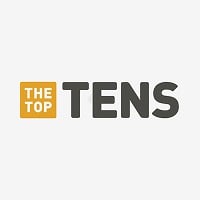 I love her but she's crazy and always puts gohan down if he doesn't do his homework I hope Goku leave her someday
228
Dawn - Pokemon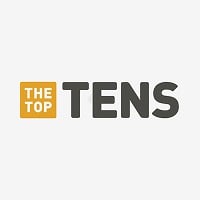 Dawn is a character from Nintendo and Game Freak's Pokémon franchise. In the games diamond, pearl, and platinum version she was one of the playable characters you can choose from. She will be an assistant for professor Rowan if you choose her male counterpart, Lucas. ...read more.
It seems as though Dawn didn't care much about Pokemon battles. She caught "cute" Pokemon (which would be useless in the game), didn't let her Piplup evolve and ended up losing to her rival Zoey at the end of the whole DP season. However, Zoey actually used powerful Pokemon unlike Dawn.
Ma is a bit better
Her Piplup is acually worse. I only don't like Dawn because her voice is annoying and she cares about her hair WAY too much.
Why the Fuuk Is Dawn (AKA Super sexy Anime sexmaster (Can't believe I said that)) Anywhere on this list?
Just WHY?!? Who ever put her here must die a slow, Painful Death and rott in hell!
229
Aang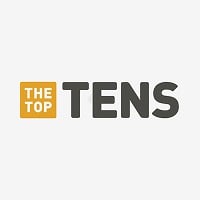 Avatar Aang is a fictional character and the protagonist of Nickelodeon's animated television series Avatar: The Last Airbender, voiced by Zach Tyler Eisen. Aang is the last surviving Airbender, a monk of the Air Nomads' Southern Air Temple.
Why is Aang on here? He's awesome! This should be last on the list! - TopTens2013
He's the AVATAR and is really brave and strong
Whoever put him here, you're joking right?
He is great,he dind't kill the enemy but he absorbs the enemy fire powers,so don't think his coward.
V 4 Comments
230
Boog - Fanboy and Chum Chum
All he does is just beat up people for mostly because he wants to
231
Lucy van Pelt - Peanuts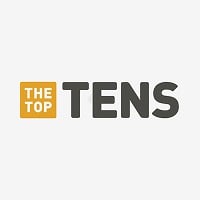 Lucille "Lucy" van Pelt is a character in the syndicated comic strip Peanuts, written and drawn by Charles Schulz.
Sure She is a fussbudget since 1951 but not the worst cartoon character.
Lucy is the best
My List of Worst Characters:

1: Dora the Explorer
2: Lucy Van Pelt-Peanuts
232
Chhota Bheem
The worst cartoon ever to be made. The westerners won't know it, but this totally sucks. And how the hell did it become so famous here. Even cartoons like "motu and patlu" are better (but still they too suck). The animation when, the cartoon started afresh, was somewhat decent but now it has become horrible. Also the story seems to go nowhere with Mr Chotu Bheem winning all the time with his beloved laddoo (an Indian sweet). Still getting the hero win all the time is not bad (almost every anime does that) but this brat wins it too easily and there is no suspense whatsoever. I completely hate this show
Totally agree with you... Just watched one episode.. They had a cricket match and it sucked...
V 2 Comments
233
Tina Russo - The Looney Tunes Show
She's so boring, not funny, I prefer Melissa duck better
She has a bad and negative behavior in my opinion
I hate her sooo much! His character shouldn't be added in this show. First at all, she's boring and she has a terrible behavior, being impolite and mean with her clients. She's even worse than the queen of mars from duck dodgers
She's cool and a lot better than Lola.
V 3 Comments
234
Terra - Teen Titans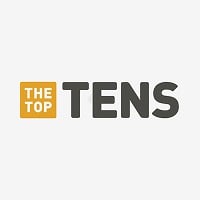 Maybe the Terra from "Teen Titans". But the Terra from the original was awesome! WHIEVER WROTE HER ON THIS LIST I WILL YOU! 😠
235
Gilda - My Little Pony: Friendship is Magic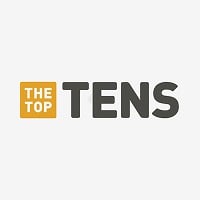 Gilda is possibly my least favourite character on this show. She's a spoiled brat who treats everyone like dirt, SHE YELLED AT FLUTTERSHY! Meanie pants too.
She is actually a griffon (a mythical beast that is part eagle and part lion).
Is Gilda the big eagle on the show?
Ok, no
V 1 Comment
236
Bobobo-bo Bo-bobo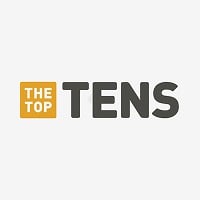 Sure Bo-bobo never takes his battles too seriously and goofs around, but it's for the sake of comedy, get over it! - AlexTopTens
Did the yellow devil write this name because it sounds like he did
237 Fai D. Flourite - Tsubasa Chronicles
238
Prince Blueblood - My Little Pony Friendship Is Magic
It's all stupid Lauren Faust's fault for depicting Prince Blueblood a jerk.
239
Leena Toros - Zoids: New Century
She is a complete bitch
240
Mordecai - Regular Show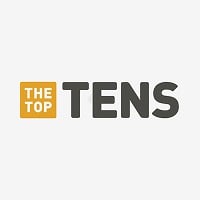 This guy seriously should be number 5 or something like that... I can't believe rigby is on this list! What's wrong with that guy
How Is Rigby Higher Than Mordecai? At Least Rigby Doesn't Try To Punch His Own Friends!
This guy is so dumb Because he does some things like punching his friend in the face
Yeah! he keeps beating up rigby for no reason! rigby deserves a better best friend then him! if I ever met him, me and rigby would beat him up to see how he likes it! - ConorDooley
V 3 Comments
PSearch List
Recommended Lists
Related Lists

Cartoon Characters Who Devolved Terribly Over Time

Top 10 Most Iconic Cartoon Characters of All Time

Most Memorable Cartoon Characters of All Time

Top Ten Most Annoying Cartoon Characters of All Time

Meanest Cartoon Characters of All Time
List Stats
4,000 votes
1,072 listings
9 years, 38 days old

Top Remixes (67)

1. Makoto Itou
2. Ren Höek - Ren and Stimpy Adult Party Cartoon
3. Brian Griffin

tqpreviews1211

1. Eugene H. Krabs
2. Candace Flynn - Phineas and Ferb
3. Dora the Explorer

TopTenJackson

1. Winslow T. Oddfellow
2. Olga Pataki - Hey Arnold
3. Gil - The Simpsons

RalphBob
View All 67
Posts
Error Reporting
See a factual error in these listings? Report it
here
.