Top 10 Worst Rappers of All-time
The Contenders: Page 6
101
Slug
Is this a joke Slug is literally the freestyle with Eyedea
102
Aesop Rock
He's been named the most lyrically talented and diverse rappers of all time. I'm personally not of fan of him but he would reck an rapper on this list in a rap battle
This is a joke right would destroy 90% of 'rappers' above him
This turd is horrible. should be in top 10. - SelfDestruct
103
Fetty Wap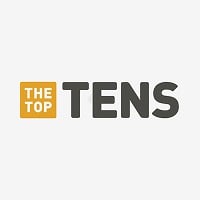 Willie Maxwell II, better known by his stage name Fetty Wap, is an American hip hop recording artist from Paterson, New Jersey.
He should be number 1, at least Lil Wayne actually raps, this guy sounds like he is crying and his songs suck. Even I could rap better. He is a big disgrace to real hip hop.
Get this guy in the top 10 right now He is a god awful rapper and his lyrics suck ass
Come on, this guy is good. Let's make a Young Thug comparison. While they both have similar voices, Fetty Wap is more self-aware, more controlled, easier to understand, more understandable, more charismatic, and funner. - WonkeyDude98
Glad he died out last year - hham32
V 19 Comments
104
Ray William Johnson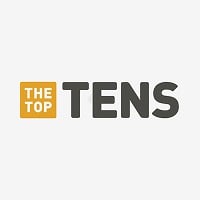 Ray William Johnson is an American actor, comedian, producer, director, writer and rapper, who is perhaps best known for his YouTube channel, Ray William Johnson, and his web series on that channel, Equals Three.
He's not even a rapper... The hell?
Although that would be hilarious if he was.
Green is not a creative color.
what - hham32
V 8 Comments
105
Travie McCoy
Absolutely a bubble gum soft pop rapper, goody 2 shoes emcee..
What Eminem is no bubblegum ducking soft pop rapper. No one can rap like him.
Gay rapper with no special lyrics
Makes pop garbage - Ducks661
V 5 Comments
106
Redfoo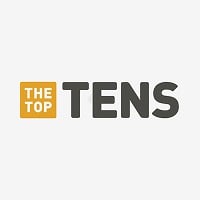 Stefan Kendal Gordy, better known by his stage name Redfoo, is an American rapper, dancer, record producer, DJ and singer best known as part of the musical duo LMFAO.
I'd rather hear the sound of a 5 year old child being possessed then have to hear redfoo and LMFAO music
All his songs in one sentence: Party all the time, be rebellious just to party, Party to flirt, Party till I die, Get drunk in a party and get wasted after a party.
One of the worst. Party Rock Anthem is a classic but after that it's just boring music overused by the Chipmunks. - Ducks661
He just 'raps' about partying and that's it. Garbage - hham32
V 4 Comments
107
T.I.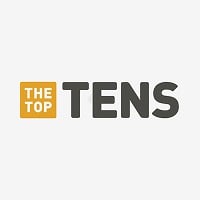 Clifford Joseph Harris, Jr., better known by his stage names T.I. and Tip, is an American hip hop recording artist and actor from Atlanta, Georgia.
He a great rapper, he raps sense and his lyrics are good
T.I. is the best rapper of all time. And he the king of south... Love ya T.I.
Where the hell is French Montana, Yo Gotti, Mystikal, Lil Boosie, and Yelawolf on this list
He is like 3pac
V 2 Comments
108
MC Hammer
Why on earth did people like his song and dance?
We hate him because of his Hammer Pants, dance routines, general poppiness, and he danced in an ad for KFC. - jameshoward
Havin him an vanilla ice on here seems like overkill
One of the worst rappers of the 90s!
V 1 Comment
109
Silkk the Shocker
Probably the worst flow of all time. He has no sense of time or cadence in addition to nonsensical lyrics.
Dude worse than Master P. His songs are an endless battle against music and art. That's right my meat and potatoes come from my lyrical labelI
110
HotStylz
One hit wonder looking boy.
111
G-Unit
NAS, G-UNIT, NATE DOGG, ARE ON THIS LIST?!?!?! DO PEOPLE NOT REALIZE THIS IS MADE UP OF TONY YAYO, 50 CENT, KIDD KIDD, LLOYD BANKS, AND YOUNG BUCK? AND THE GAME USED TO BE IN THIS GROUP?!?!?! HOW IS THIS ONE OF THE WORST?!
G unit is a great group.
50 Cent, Eminem, and Dr Dre. I love these guys
Dis is one favorite groups what is wrong with dis list
112
Stitches
Stitches should be WAY higher on this list!
He can't rhyme, and all his songs are about the same dam thing.
V 2 Comments
113
Kevin Gates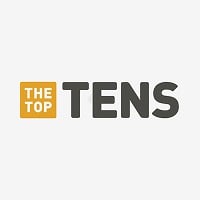 Kevin Jerome Gilyard, better known by his stage name Kevin Gates, is an American rapper, singer, and entrepreneur from Baton Rouge, Louisiana.
No he is a great rapper shut up
Finally the worst rapper ever.
Sucks an is incredibly stupid an perverted. somethin wrong here
115
MGK
Mgk is good on some songs he also has some good beats
Mgk should not be on this list he is going to be big
MGK is awful what is the hype over the guy all he raps about is hoes and how badass he thinks he is
God he's terrible.
V 12 Comments
116
Hurricane Chris
Another " one hit wonder". Was only popular for that " a bay bay" song back in 2006. He had little 7 year old's on the playground singing it.
I think Hurricane Chris finally heard himself rap for once and decided to go into hiding.
117
Lil Mama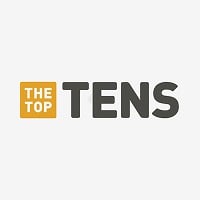 Niatia Jessica Kirkland, better known by her stage name Lil Mama, is an American hip hop recording artist from Brooklyn, New York City, New York.
Just... Terrible! NO NO NO NO Kill it with fire
This girl is nothing but a " one hit wonder". She only made one album then disappeared for the longest.
Has been named on of the worst rappers of all time. tried to earn everybody's respect by comming back to play lisa " left eye" lopes with the best selling female group of the 90's tlc (one of my favorite groups) she did not pull that of well. RIP lisa " left eye " lopes tlc4eva never forgotten.
Lil mama's tour bus gonna ride through town.. Not in my town bitch!
V 3 Comments
118
Kendrick Lamar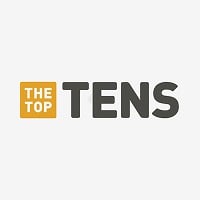 Are you kidding me!
Kendrick is the best in the game at the moment both lyrically and his flow is insane
Good kid M.A.A. D city is a classic. This had better he a joke
Kendrick is the best new rapper what the hell are you saying he's awesome maad city is sick
Kendrick lamar is the new face of hiphop
Bitch please - hham32
V 27 Comments
119
Danny Brown
ARE U KIDDINg ME! Danny Brown is super dope! I like his attitude, his lyrics are cool and he is just a really interesting dude! - Zombielover
He has flow but his lyrics are pretty dumb. Listen to his verse in 1 train
His voice is weird
He needs to sort out his autotun and face before he raps
V 2 Comments
120
IceJJFish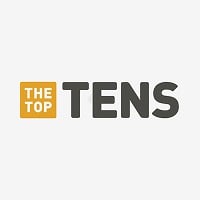 Soulja Boy may be bad, but IceJJFish is pure garbage! I would rather listen to Soulja Boy than to this ugly fool!
I thought this was rap not crap. Icejjfish is an untalented idiot. How is he higher up than tech/ dre/ 2pac this list is a joke.
His goofy from Disney looking ass. His squeaky door sounding ass. He only goes hard on love songs with autotune where he wisely utilizes auto filter. What is a Jjfish? That sounds like a nickname for an old ass car race.
Can't rap either, the beat goes over him and no one can hear let alone understand him - Ducks661
V 8 Comments
PSearch List
Recommended Lists
Related Lists

Best Rappers of All Time

Best Persian Rappers of All Time

Most Overrated Rappers of All Time

Most Lyrical Rappers of All Time

Top 10 Most Inspirational Rappers of All Time
List StatsUpdated 25 Sep 2017
12,000 votes
387 listings
6 years, 340 days old

Top Remixes (116)

1. Lil B
2. Soulja Boy Tell Em
3. Ca$h Out

AIRMAX90

1. Lil Wayne
2. 2 Chainz
3. Nicki Minaj

eminemfan777

1. Lil Wayne
2. Nicki Minaj
3. Rae Sremmurd

guitar
View All 116
Posts
Error Reporting
See a factual error in these listings? Report it
here
.