Best Car Insurance Companies
Knowing you have selected a good car insurance company is peace of mind you will want to have before you get in an accident, have your car stolen, or encounter any number of situations that involve you having to make a claim. You don't want to find out too late that your car insurance provider isn't up to par.

This list contains the top ten best auto insurance companies based on affordability, value of services, and responsiveness. Because, after all, what good is having a rock bottom rate if you don't get enough in return or can't get the help you need when you need it.


Don't agree with the list? Vote for an existing item you think should be ranked higher or if you are a logged in,
add a new item
for others to vote on or
create your own version
of this list.
The Top Ten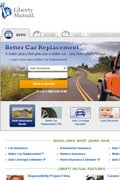 8
AAA
More comments about AAA
9
21st Century Insurance
More comments about 21st Century Insurance
Visit 21st Century Insurance Website
The Contenders
11
The Hartford
More comments about The Hartford
Visit The Hartford Website
12
Farmers Insurance
More comments about Farmers Insurance
Visit Farmers Insurance Website
13
Acceptance
Visit Acceptance Website
14
Shelter Insurance
Visit Shelter Insurance Website
15
Travelers
More comments about Travelers
Visit Travelers Website
16
RACQ
Visit RACQ Website
17
Elephant Insurance
Visit Elephant Insurance Website
18
American Family
More comments about American Family
Visit American Family Website
19
Pekin
Visit Pekin Website
21
California Casualty
Visit California Casualty Website
22
Amica
More comments about Amica
Visit Amica Website
23
Safeco
More comments about Safeco
Visit Safeco Website
24
Pemco
Visit Pemco Website
25
Farm Bureau Insurance
Visit Farm Bureau Insurance Website
26
Mercury
Visit Mercury Website
27
Erie Insurance
More comments about Erie Insurance
Visit Erie Insurance Website
28
GMAC Insurance
Visit GMAC Insurance Website
29
Auto-Owners Insurance
Visit Auto-Owners Insurance Website
30
Seminole Casualty Insurance
great low prices for teens and young adults
Visit Seminole Casualty Insurance Website
31
Cotton States
Visit Cotton States Website
32
Sentry Insurance
Small company but really happy with their multi-line discount! They saved me with home and auto over $800! No one could beat the overall savings when I combined my coverages. Very responsive when I had a claim for a rear end, they helped me every step of the process even though it wasn't their fault.
Visit Sentry Insurance Website
33
MetLife
Visit MetLife Website
34
Safe Auto
wefixbadcredit1
Visit Safe Auto Website
35
Wawanesa
Visit Wawanesa Website
36
The General
Visit The General Website
38
Aviva
Visit Aviva Website
40
Encompass
Visit Encompass Website
41
Christo insurance
Visit Christo insurance Website
42
Infinity Insurance
Visit Infinity Insurance Website
44
Access General Insurance
Visit Access General Insurance Website
45
Adriana's Insurance
Visit Adriana's Insurance Website
46
Hanover
Visit Hanover Website
47
Acuity
Visit Acuity Website
48
Alfa Alliance
Visit Alfa Alliance Website
49
Dairyland Auto
Visit Dairyland Auto Website
50
GuideOne Insurance
Visit GuideOne Insurance Website
51
Cumberland Insurance
Visit Cumberland Insurance Website
52
Direct Auto
Great agents!
Been very happy with them!
Can't believe Direct wasn't on this list. The one on White Bridge Pk in Nashville is the BEST. Great customer service!
Visit Direct Auto Website
53
Grange Insurance
Visit Grange Insurance Website
54
Generali
Visit Generali Website
Comments About This List
Featured Lists
Popular Lists
New Lists
Top Remixes of This List
pachechak
acro1962
grant9woods
that1guysfrend
Posts About This List
List Info
This list was created 5 years, 25 days ago and has been voted on over 5,000 times. This top ten list has been remixed 4 times and has been blogged about 6 times.

Updated Thursday, December 05, 2013


List Error Reporting
See an item on this list that's misspelled, duplicated, or doesn't belong? Let us know.
Click here
to report the error.