Best Life Insurance Companies
Nobody likes to think about their own mortality and when you have decades to go before you can even think about retirement, let alone preparing for the end of you life, it can seem like a pointless worry, but taking steps to ensure the financial stability of your family now and in the future is something that is better done now than later. We never know what tomorrow may bring. If your life were to end right now, what would it mean for your family? Would they be able to continue paying bills or would they face the prospect of losing their home? Would your spouse and your children be able to continue with the lifestyle they have been accustomed to? Will there be enough cash to take care of your funeral services?

Planning for the day your are gone is something you don't want to put off until it is too late. Every day you wait to purchase life insurance you risk higher rates, a lower payout, and the chance that you could be gone with no policy in place.

Experts suggest that you have at least enough life insurance to cover your existing debt, but many people choose to go beyond this to ensure the financial stability of their families. To help you get started with securing a life insurance policy for yourself or your loved ones, below is a list of the top 10 best life insurance companies providing coverage to consumers in the United States.

1 Primerica

I totally agree that Primerica delivers it's promise paying a fair claim if one should arise, help family with their overall teachings, and provide financial services that's available. One may need to pay close attention to what one is purchasing. Our experience is different. I love the company and do have 2 policies actually with the company, one policy happens to be a 20 yr term and the other a 30 yr term. My 20 yr term is a 20 yr guaranteed level premium, meaning that I will pay the same monthly payments for 20 yrs. That is awesome right, especially with a A+ Company, who wants to complain about that, not me especially. Let's take a look at my 30 yr Term Policy. The 30 yr Policy is called a 30 yr level term life insurance policy, but did you see. It's missing the word "GUARANTEED". The policy only guarantees the premium for their policy for 20 yrs, meaning that the monthly payments that you are paying now will only be guaranteed to stay the same for 20 yrs. After that, ...more

I have personally seen how Primerica delivers even when it technically did not have to. A dear friend of mine developed a chronic condition years after signing on to a Primerica policy. Of course that policy stayed in force. However, he neglected to renew before the end of term and missed some months. Primerica decided to stand by him and renew his policy for a reasonable rate for an additional 10 years even though they had no obligation to do so at all. They looked at a client who had stayed with them for years and decided to return the loyalty. It was not about money, it was the right thing to do for a loyal customer. Other companies would either have denied him or forced a very high risk rate on him. The twist to this story is that recently he passed suddenly. Primerica paid the entire claim within two weeks. I know how much that meant to his surviving family. I am emotional now thinking about it and how grateful I know he would be. I can not say enough about this humane and ...more

Primerica comes with no hidden agenda. My family was educated on how life insurance really works. We were not just sold another life policy like the one we had before. Claims are paid the fastest in the industry and you have constant contact with your life insurance rep. Not some person in a customers call center who will tell you they will have your rep give you a call. With Primerica I learned how to TRUELY protect my estate where the other company would have left my estate in Probate court and my family would have lost most everything. Thank you Primerica!

RUDE awakening for those who have any type of life insurance other than TERM. And not all Term life policies are the same either but any Term life is better than all other types of life insurance. Did your agent offer you term? Why not? Bigger commission. If you really love your family you at least owe it to yourself to have your policy evaluated. As I found out, there is a reason cash value policies are written so confusing and with very legal terminology. My dad was old school and believed he had protected his family with a universal whole life policy, not true. We found out after 29 years of religiously paying his monthly premiums the policy lapsed because his cost of the insurance coverage increased every year. They call it ANNUAL Renewable Term. Ask your agent what that means. It was NOT his monthly payment going up but the cost of the insurance which the insurance company took from his cash value without notice until it was depleted. 29 years later the cash value portion was ...more

Visit Website

2 New York Life

I had 2 policies with this company. A $10k whole life purchased in 1969 and another whole life for $5k added in 1971. This company has been horrible to me! I was a single mother and took out some loans from both policies. When I was injured at work in 1983 the disability insurance took effect and my premiums stopped. I was unable to repay the loans but for many yrs my yearly dividends were used to pay my interest AND send me a check. Then one day I received a letter from NYL informing me that if I didn't pay them several hundred dollars that my policies would be foreclosed. Policies I had had for 20 years. 'Suddenly" dividends were down and interest rates were up. I could not pay it all and they foreclosed the smaller policy. It also seemed asif they had added the smaller loan to the bigger policy. I felt cheated and will always feel they are crooks.

Quick policy loans turnaround. Not to mention it's knowledgeable staffs and agents to help you better understand your policy. Most definitely a company you keep. It's been around for a long time, and for sure it will most definitely be around when it's time to pass. I know that New York Life will definitely take care of it's promise to my beneficiaries when I pass.

Responsive, professional and focused my my needs as a client. They offer the full range of services and has the highest financial strength in the industry

One of the best companies that really believe customer always right. One of my friends had a policy on her mom, and he received the death benefit in full and short after her mom death, however her mom passed away out side US and they gave the check in 4 weeks! Amazing!

Visit Website

3 Prudential

Whole Life is a scam. Longer term Avg Rate of 1%.

Definitely not the most competitive rates if one is looking for the cheapest term life insurance companies, but you'll be surprised how wonderful a company it can be if one is to have some kind of impaired risk. This is a wonderful company to work with if you may have some kind of health issues that is under control.

Always Listenting And Always Understanding. Easy to claim, Understand about Customer

Innovative product, very quick claim, very good investment performers

Visit Website

4 MetLife

I am still waiting for Met Life to pay on my husband's death ( going on 6 months now)!
Out of the all the policies we had, Met Life - through his employer- is the only one that has drug it out claiming they didn't have the correct paperwork. They didn't say that for the years we paid the premiums. Then I call to find out anything they always say they don't have any one working in that department with the name that the last person with whom I had spoken had given me. It is way past ridiculous!

The rates are great for the rating if the company

Very Good customer

They have a snoopy doggie witch is why it is coo - Norrisofchuck

5 State Farm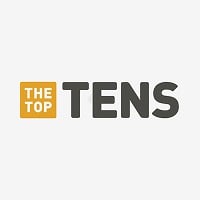 Very Poor company to deal with. Paid supplemental health insurance for 6 years. Changed the rate mid year without sending a separate notice. We pay bills by banks electronic payments. Raised bill by less ten dollars. Received first cancellation notice three months after the fact would not let me send the $30.00 to fix the problem. This company sucks.
I have to say that State Farm agents are the most professional insurance representatives that I've ever dealt with. They are so knowledgeable on auto, home, life insurance even with retirement. I gotta say that it is a peace of mind to be able to count on just one person to handle your insurance and financial needs. They will come to your house if you preffer and will educate you like no other agent would. They also like to meet with you every year to make sure your policies are up to date and to you give you a little refresh.
Best educators in the business! Made my policy easy to understand and offered payment plan. Helped resolve all insurance and retirement needs too!
Been dealing with the same guy for over 40 years and have never had any reason to consider switching. I consider him a friend who just happens to handle my insurance business. His office has grown because he is so good at his job but I know if I want to talk to him and only him I can do it any time I need to.
6
ING
ING my term plan is very good plan with reasonable price and good claim ratio.
ING has the best life insurance products available in the industry. I recommend them highly.
I like ing
ING = Everything - Oliversky
7
Northwestern Mutual
Simply, the Best of Best
If you are a person that likes to dig deep and look at the financials of a company, then it will be very clear after a few minutes of research that this is the best run company in the industry. It's really not even close. They have substantial dividend payouts and extremely favorable mortality and expense. It's the actuaries company, and if any of them buy from a different carrier they need to have a job review. Expense is one thing, but this company has decades of conservative underwriting on its target of upper middle class individuals. That can't be duplicated. Even if they hang on to those premium dollars for just a couple extra years of interest... It's a beautiful thing.
Carries the highest financial strength rating of any insurance company in the country by all four rating agencies. The company is owned by its policy owners. This leads to the company focusing on taking care of it's clients instead of outside shareholders.
Facts are facts. Mutual company's are the only company's you should buy insurance from.
8
Allstate Life Insurance
We chose Allstate because of the strong financial history and friends who had received a life insurance payout due to a relative dying within a couple weeks. Also liked we had access to a local agent who answered questions since there are several products to choose from. With so much on the line we didn't feel comfortable purchasing online without having the ability to state our understanding and have that reaffirmed by a live person.
Very reputable at a fair price. Be sure to check them out.
I shopped around and Allstate had the best product for the best price
An Allstate Agent is the best advisor when it comes to protecting your family. They'll protect your family as well as they protect their own.
9
Transamerica
They have a variety of options for their clients, whether they are looking for a temporary solution to a permanent problem or something that will leave a legacy to their beneficiaries they have it all. I enjoy their indexed products as well, it came in handy when 2008 hit. Term insurance is by far the lowest price I've ever seen out there as well and they also have living benefits as an option. Overall very satisfied with Transamerica.
When I NEEDED THEM... they delivered
Best products for the best value!
Best ever! Number 1 hands down
10
MassMutual Financial Group
I loved how quickly they were able to pay my mothers death benefit, it was a very difficult time for my family, we were scratching pennies together to take care of her bills and provide a decent funeral for her. Then my sister was going through her paperwork and found a whole life policy from MassMutual in her drawer. We provided the death certificate and with in 2 days we received a very sizable check and now all we had to worry about was the loss of mom. Thanks MassMutual!
Because it is owned by policy holders, costs are lower, and profits/services are better
It's mutual company owed by its own policy holders. Great product lines - from basic protection products to complicated investment options. Great leadership.
When I shopped for life insurance. Mass Mutual won hands down. Talked to Northwestern Mutual, New York Life. Mass Mutual pays higher dividends and have better cash value than anything else. I've been with Mass Mutual a long time and I'm never leaving them until they pay my death claim.
The Contenders
11
Life Insurance Corporation Of India
It is the best, fantastic, trustworthy, reliable, excellent, very very strong, superb Life Insurance Company in the world. I would like to say that we can take life insurance policy from this company without any doubt. Almost all the policies from this company has excellent returns. And some special policies have guaranteed returns also. Means there is guaranteed returns at the time of maturity. So conclusion is we can trust on this company any time.

Prince
Yes this is a very good insurance company known for its reliability and excellent service, claim settlement
Life Insurance Corporation has the BIGGEST POLICYHOLDER base in the world. It is number ONE on number of policy basis.
Really the best life insurance company
12
Allianz Insurance
This is the best company...
Best insurance company
13
Mutual of Omaha
My mother a policies from Mutual of Omaha, when she passed away the check was in my mailbox 2 days after. They took care of getting the death certificate and everything else. I was on the phone with them for around 3 minutes total. Really helped with final expenses. Mutual of Omaha was great. Glob Life and Mass mutual on the other hand left a lot to be desired.
Amazing company to work with.
14
Colonial Penn
My Mother passed leaving 2 policies and I the beneficiary. They were small claims but I received the funds within a month of her demise. It was well needed. Well handled. Courteous and compassionate. Thank You Colonial Penn
15 American Family Insurance
16
Farmers Insurance Group
When my dad died, he had a farmers life insurance policy. They were easy to deal with and there was no problems with the pay out. I have a farmers insurance policy also, it gives me peace of mind knowing there are no problems with them paying out in case of my passing.
Farmers auto insurance is the best for me. They settled the claim professionally.
17
Guardian
GUARDIAN IS THE BEST!
I work for Guardian, I think it's great
Higher than expected dividends has made simple whole life policies perform extremely well.
Policy owners are in a win win situation...
18
Globe Life Insurance
I have Globe life and fortunately, I have not had to file a death claim for benefits. But I strongly suggest all policy holders to read their policy because they have a age attached.
Took over 4 months to get my late husbands insurance money. thanks a lot Globe Life, not!
For adults or children. Good service, straight player.
19
Midland National Life
Professional and quality products that surpassed expectations and quotes.
20 AAA Life Insurance Co
21
Manulife
Best competetive rates
22 AIG
23
United Home Life / United Farm Family
United Home Life is a company that specializes in simplified issue and guaranteed issue whole life policies. They are not widely known because they do not advertise to the public, but rather offer their products through the sales from contract independent agents. I personally would not recommend this company unless, you have some kind of health issues, a senior, or would just like to purchase a small amount of life insurance for your entire life.
Running a close second to Foresters, but narrowly. Both Foresters and UHL both exceed any of your top 10 companies in benefits and premiums.
24
American Income Life
Hidden gem! American Income Life works with unions, associations and their friends and family. They were very helpful, very low affordable rates and Freedom of Choice certificate allowed me to easily pay funeral home quickly and easily. Thank you American Income Life, really helped when I lost my mother.
Best kept secret in the insurance industry.

Deals with union members mostly but not limited to. The Freedom Choice Certificate allows them to pay directly to the funeral home while the family grieves.
Stands by both its clients and supports the unions and there families going above and beyond. It even adopts families going through hard times to make sure they have Christmas etc

Love this company
This company made it very easy for me and my family. When we lost our family member,making arrangements was very simple. Just wanted to say thanks to American income life.
25 Principal
26
Western & Southern Life
Excellent rates and costumer service when I went to their office...
27 Banner Life Insurance Company
28
Sunlife
Have been dealing with Sunlife for many years. Very happy with their services.
29
Foresters
If you want a company that will keep their promise, you might want to think twice about this company. Many people buy life insurance for security and peace of mind. This company doesn't have any of that especially in their claims department (Customer Service). The only way to actually make them pay you the beneficiary would be to either hire an attorney or file a claims with the (Your State) state insurance commissioner to have them help you to get your claims paid, if it's a valid claims (within the 2 year contestable period).
This Fraternal Company cares about how I am treated as a member. We are not policy holders, we are members that have policies. The leadership is always trying to make my experience the best. thanks foresters, and don't let people with an ax to grind get you down.
My mother and father took out a policy with this company and when my father died they came up with every reason under the sun not to pay his death claim. I would not recommend this company to anyone after the experiences we have had.
The absolute best life insurance in America. The Canadians got something right!
30
Fidelity and Guaranty Life
Fidelity is awful, liars big crooks. I invested 4,000 six years ago with wl insurance I am canceling my policy. Today I will only get back $334.00 what a waste of time. If I wait for 9 more years without canceling insurance earlier I would get on $550.00 I repeat do your homework. The worst company for life insurance
To the comment below... Doesn't look like Fidelity & Guaranty sell any whole life policies. They only offer Indexed Universal Life policies. Of course it is a waste of money to invest in life insurance. Life insurance is never meant or should never be used as a investment vehicle. Well anyways, if you really purchased a whole life policy from any life insurance company, your cash value should have been more if you kept it for at least 6 years. I'm glad you are canceling your IUL. If you are looking for a guaranteed death benefit and guaranteed cash value, buy from a mutual life insurer and purchase a participating whole life. Best regards.
31
Aviva
Best customer service ever and some extra's with their customer base website state of the art "customer friendly". I have policies with several top life insurers, but their websites aren't as friendly as my term policy with AVIVA. You can't even do half of what AVIVA offers to their customers. I love AVIVA. I just wished that they would offer "Whole Life" as part of their life insurance portfolio.
Best Life Insurance company!
32
National Western Life
Excellent company!
33 The Hartford
34 American Insurance Association
35
Bankers Life
Has been amazing in every aspect. Quote, policy, customer service, everything.
36
American National Insurance Company
Personalized multiple line (home, auto, life, etc.) company that can help you do it all in one place. The person who sells you're the policy is the person who helps you during a loss.
37 ACE Insurance
38
Knights of Columbus Insurance Agency
Fraternal benefits from the Knights of Columbus are the BEST products by far. Call your local agent today or the home office at 800-524-3611.
39 BNI Life
40 Penn Mutual
41 Fidelity Life
42 TruStage
43
North American
Best cash accumulation
44
Columbus Life
Best living benefit
45 Jackson National Life
46 Old American Insurance Company
47 Tata Aia life
48
Direct Auto
Pays out term life policies within two weeks of receiving a death certificate.
49 Jiwasraya Insurance
50
Mintco Financial
Mintco Financial show you just how affordable life insurance can be.
PSearch List