Best Homeowners Insurance Companies
For most people their home is the single largest purchase they'll ever make. That's why it is so important to protect it with the best homeowners insurance you can get. In most instances, having homeowners insurance is mandatory so you'll want to make sure you have the coverage that is right for you.

Below is a list of the best homeowners insurance companies sorted by price, coverage, customization ability, and customer service.

The Top Ten

1 Liberty Mutual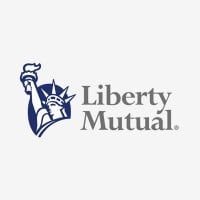 Liberty Mutual is a breeze to work with. They offer personal property replacement, 24 hour repairs for damage and multi-policy discounts. They even have "additional living expense coverage" where if you can't stay in your home due to a covered loss, they will "provide extra coverage for living expenses, enabling your family to maintain its normal standard of living." Not only do you get all those benefits but it's also one of the least expensive on the market.
Visit Website
2
State Farm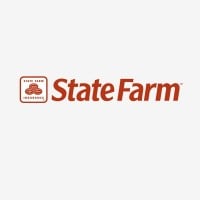 I've had State Farm for about 30 years. They used to be very good to work with...always called me back quickly and tried very hard to resolve my issues for me to my satisfaction in a very timely manner. However, something has changed and not for the better. My son had an automobile accident and I had to fight them for every penny. Now I have sustained damage from hurricane Irma and I have had two different State Farm assessors out to my home and they have each refused my claim for different reasons. I am very sad to see what has happened to this company. It used to be the best. Now I will have to bring an attorney and a Private Assessor into the whole matter in order to get my home fixed. I kept complaining that the floors had gotten soaked and both assessors had very contradictory things to say. When I asked State Farm for the notes that the State Farm assessors had written on my report, I was told that they do not release that information to their customers. It's MY house and the ...more
They also have multi-policy discounts to offer as well as discounts for things like having deadbolt locks and fire extinguishers - they really stress the preventative measures you can take to safeguard your home. After all, why make a claim if you can avoid the hassle to begin with.
They are really easy to work with and will get a quote back to you in a manner of minutes.
I think State Farm is the best out there, as long as you don't have to make a claim.
I've had State Farm for years and all they do is go up, up and up every year,
Visit Website
3
Allstate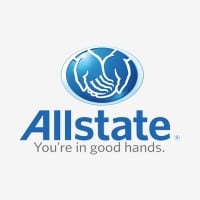 Allstate will let you design your coverage for the type of home you own and lifestyle you enjoy. Plus, "Allstate has Optional features to offer you protection when you need it and rewards when you don't" according to their agents. These include their Claim RateGuard which "Helps keep your rate from going up just because of a claim." as well as having incentives to switch over to them with a clean claim record. They have a nice feature to let you see the features state by state so you know what you're getting before you sign up.
Fantastic company and my local agent, The Pollick Agency in Beaver, Pa has done a great job at helping us choose our coverage levels and explaining what all of it means!
Visit Website
4
Farmers
Aside from the comical commercials, Farmers offers many things to the homeowner. They do a good job of educating you as to what the coverage means, how much you need, and what is or isn't covered. Their customer service is one of the best though you pay a little extra for that peace of mind. All in all, you can't go wrong with a Farmers plan as long as it meets your needs.
5
USAA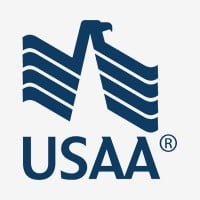 6 Amica
7
Travelers Insurance
I have used Travelers Insurance my whole life!
8
Nationwide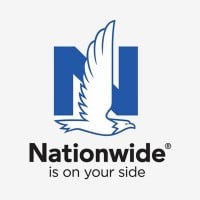 Nationwide Mutual Insurance Company and affiliated companies is a group of large U.S. insurance and financial services companies based in Columbus, OH. In 2015, they released a very controversial ad featuring a boy who died by drowning in a bathtub.
They'll cover your possessions by replacing them with a brand new version. They have fast processing times. Bundling home and auto will get you a 20% discount, and you get a dedicated agent to help you figure out what you need for your home.
9
AmFam
You get a dedicated agent to help you build your policy with American Family. They will often provide accommodations (hotel) in the event you are forced out of your house due to damage. They also have very good liability coverage in case of accidents to you or someone else while on your property.
10
Geico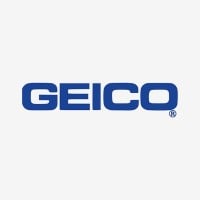 Though they don't underwrite their policies themselves, Geico can usually find you the best deal on your homeowners insurance. They manage your policy in-house and you get discounts for multi-policy programs. So if you already have your vehicle insurance with Geico, might as well cash in on the discount and let them manage your home too.
The Contenders
11
Progressive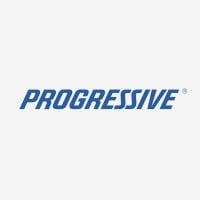 A very informative website and the ability to customize your coverage make Progressive a good choice for your homeowners plan. While it CAN be the cheapest option, there are enough add-ons to build into your plan your cost can grow pretty quickly. Coverage is a premium with Progressive though.
12 ANPAC
13 Mercury
14
Esurance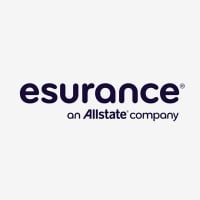 Esurance is an American-based auto insurance company founded in 1999, with headquarters located in San Francisco, California. The company provides insurance policies through its online platform, which allows customers to obtain quotes, purchase policies, and file claims entirely online. Esurance offers a range of coverage options, including liability, collision, and comprehensive insurance, as well as additional services such as roadside assistance and rental reimbursement. The company also provides insurance policies for motorcycles, boats, and renters, making it a popular choice for customers seeking a wide range of coverage options.
Typical 24/7 claim filing with their customer service, protection against property theft and damage, and you can get discounts on your policy are the top 3 reasons to go with Esurance. They also have online policy management and flexible payment options.
15 belairdirect
16 Lemonade
BAdd New Item