Top 10 Best Insurance Companies
The best insurance providers based on pricing, coverage, customer service, and claims support.

1 Liberty Mutual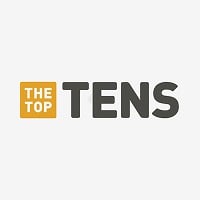 Liberty Mutual is a company that really puts their policy holder's best interest first. They aren't concerned about being the cheapest, they are more concerned with helping people put their lives back together when they need it most. There has never been anything funny about tragedies and too many insurance companies try to make it a comedy.
Liberty Mutual stands by their policy holders. They are honest and work with you. When I got in my accident, my claims adjuster touched base with me through the entire process. I could not be happier with the service. I have a personal agent who is always there to answer my questions. I am very lucky to have Liberty on my side.
I wonder if Liberty has better uninsured motorist insurance than State Farm does.
State Farm's UMI is a rip-off. Good luck getting them to pay out from it.
Easy to work with in moving my auto insurance
Visit Website
2
AIA Group Limited
AIA is the best
The best life and general insurance company that I have came across,AIA group they're high on benefits once compared with others mainly customer satisfaction on claims which is the most,for now 10years completing with AIA Insurance Lanka Plc,am proud to be a customer of AIA insurance Lanka Plc.

Thanks.
Uncontested in Asia-Pacific
It's a to the best company
Visit Website
3
Allstate Insurance Company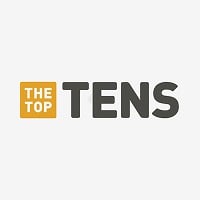 Allstate's insurance plans are by far the most comprehensive and at a fair price. You may be able to find cheaper rates at some of the other insurers, but you get what you pay for, I.E. slower claims, poor customer service, inaccessible agents. After being with 2 other insurers I'm sticking with Allstate.
We love Allstate and were with them for five years and we had to claims with them and our van was fixed in a week and our renters policy claim was pain in a week. Loved our agent, but the price was high for what we had and we had to move on to USSA, but we know if we ever need to change it will be Allstate.
I have been an Allstate customer for 14 years with a safe driving record and had a very modest increase of $15 increase for the year. not bad for a 14 year period. I carry their best policy with low deductibles
Allstate is the best company, no doubt. Just because you have a bad agent doesn't mean it's a bad company.
Visit Website
4
State Farm
State Farm is the #1 auto, fire, and individual life insurance provider in the US. They have twice as many customers as their nearest competitor - there must be a reason for this. They offer over 100 products so it can be a one stop shop. They have agents who have skin in the game so they care and customer service is the top priority. Insurance coverage is never apples to apples. For example, State Farm offers permissive use on their auto insurance (many companies do not) and actual loss on their homeowners policies (many companies have a cap) so if their price is a little higher then this may be why. If you have to pay a little more for peace of mind and sense of security then do it. We all pay in excess of $100 for our cell phone and television bills for the month. Why wouldn't you pay over $100 to insure your brand new Chevrolet, Ford, Hyundai, Toyota, Nissan, Acura, Honda, Dodge, Lexus, Mercedes, BMW, Range Rover, etc?
State Farm is the best. My agent really cares about my family and our finances. When my son started driving, my agent took time to show him a video regarding texting and driving and the consequences that this had on other young people. Very powerful video. She also offered rewards to my son for driving safely. This is only one of many wonderful things they have done. They will always have my business.
Can't really be touched, in my opinion. My agent, Matthew Yack, has helped me understand what I really need for my insurance. State Farm was also great on my claim when I wrecked my brand new truck in the first week.
State Farm is TERRIBLE. After nearly 1 YEAR, I am STILL WAITING for them to do something. I am now forced to take legal action. Google "Ten Worst Insurance Companies" and see what the Justice Org says. Do your research. Snake Farm is HORRIBLE!
5
Manulife
Tested and proven. Service is their priority...
Manulife is the best Insurance Company
6
AAA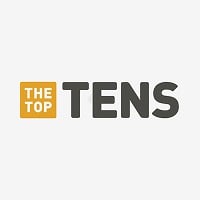 The American Automobile Association is a federation of motor clubs throughout North America. AAA is a privately held national member association, and service business with over 58 million members in the United States and Canada. AAA provides services to its members, including roadside assistance and ...read more.
Great rates and services
So far much better than Hartford. The reviews on Hartford are terrible and on AAA much better. There will always be some negatives but AAA had many more positives than Hartford.
Fantastic deal and customer service
Terrific coverage and wonderful customer service!
7
Aflac
Aflac is listed 118 on the Forbes list, they also pay pretty quick and their rates don't increase because a claim was filed. Can't beat that!
I love my aflac. I was burned in a fire a few years ago and it paid for short term disability and for my burns and hospital stay. I don't know what I would've done without my aflac. I am thankful that I had aflac thru work for 16 yrs. The best insurance to have.
Fortune magazines #1 insurance company 13years 2012 2013 consecutive!
The only insurance company on Ethisphere's list of most ethical companies for the past 7 years; highest loss ratio, paying $.66 on every dollar of premium they receive. I could go on!
8
Truckers Insurance HQ
We provide cheapest insurance according your needs.
Thanks for the valuable insurance service.
They saved me heaps on my insurance
Amazing insurance service. Thanks Truckers Insurance HQ
9
Ameriprise
Changed from state farm and found them to be fair and reasonable on claims so far and will not change. AAA was also great for insuring both haouses and cars and if I ever change I will go back to AAA
10
AIG
This is best insurance cop
Insurance for the affluent these guys really just get it. They have the best coverage and best claims I have ever seen in the insurance business. They default on the over payment side of things to make their clients happy.
Gets it. Both on a personal level and as a global giant in the industry.
The Contenders
11
Farmers Insurance Group
After being insured by them for over 25 years the first time I had a claim, a burglary, they refused the claim and have done everything they can to cancel my insurance.
Farmers' 20,000 employees provide car insurance, motorcycle insurance, recreational insurance, homeowners insurance, business insurance, and other financial products to more than 15 million customers.
Farmers pays you when you have a claim but they don't turn around and cancel you after you use your insurance, like a lot of the other companies do.
The best company out there. Not for everyone but claims are really taken care off. Service through agents not 800 number. Always there for me.
12
Amica
Good rates and even better service
Simply the best. Better than all the rest. Better than anyone. Simply the best. JD Power winners 15? Years in a row. Unheard of. Small quiet carrier.
Excellent customer service and, prices Auto body shops say that AMICA treats customers very fairly and is one of the best insurance companies to deal with.
13
Travelers
Perfect company with great people who truly care about you and your family's things
Best customer service I've ever had, every time. Been with them for over 10 years.
Very helpful and friendly! Great prices too!
Very good company to deal with and priced right!
14
Cigna
Is this a car insurance as well?
Cigna is a good company.
15
Royal Sundaram
"Good coverage and benefits", Bang for the buck
Good team work
16
21st Century Insurance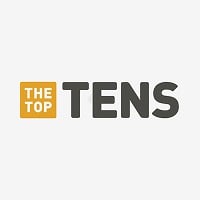 The best out their
17 Pemco Insurance Company
19
MetLife
After a house fire that was a total loss to the home and a vehicle in the garage, I was talking to an independent arson investigator. He told me "there are a lot of insurance companies out there. A couple of good ones and a whole lot of bad ones. You got the best! " I found his word to be very truthful. Metlife handled our 2 million plus claim with compassion and professionalism. They got me for life!
MetLife and its affiliates offer a full range of insurance and other financial products and services and is the largest life insurer in terms of life insurance "in-force" in North America
Just spoke with a agent and their quote saved us $500.00 on Auto insurance. Homeowners was a little high. Very nice to get a honest quote from.
The best insurance company for the price and the coverage!
20
The Hartford
Over 200 years old and one of the largest insurance and investment companies based in the United States.
Hartford is there for their policyholders, not their shareholders, like Allstate is...
Good to work with when you need them
Best products, good returns, LTC excellent
21
Nationwide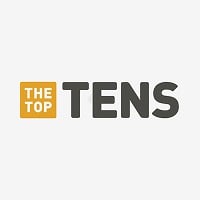 Nationwide Mutual Insurance Company and affiliated companies is a group of large U.S. insurance and financial services companies based in Columbus, OH.
Nationwide has been in business over 87 years and has a very high claims service rating. They are awesome with claims! They are the first on catastrophy scenes and the first to pay all their claims. They are a mutual company not a stock company. That means they make decisions on what is best for the members/policyholders who are part owners in the company. Others are stock companies who are most concerned with what is best for their stockholders. Ask your agent which one your company is.
Nationwide has been a wonderful company to deal with for over 20 plus years. I have never had a issue with any claims filed over the years either under my home or auto insurances and every representative I have come in contact with have been helpful and very professional! Thank you Nationwide for never putting me through the horror stories I have heard others talk about when describing there experiences with there insurance company.
Nationwide has the best Agribusiness - complete package, compared to any other company. I was able to put my farming operation, auto, farm store, grain storage and poultry confinement under one policy. Saved significant amount of money with better coverage than I previously had with Farm Bureau, needless to say it's under one policy and not 5. And all with the same date! It is designed specifically for the "Farmer/Business owner"! Check them out you will be glad you did!
22
Geico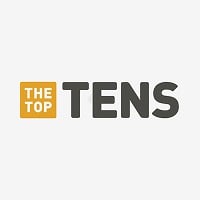 I have my insurance for 10 years with Geico, 2 times my car was stolen and they pay with out many questions. For a personal reason I change to other company and from that I can't fine any better the GEICO. The only reason I'm not with them now is because they don't have business insurance and commercial. When you pay for insurance is not to give money for them, is for help us when we have a problem, the most of the companies don't do that and after you incident they cancel you insurance. I like Geico I wish to go back with them.
Geico's customer support is always extremely friendly! Anytime I need assistance, they are always very kind, and they want to make sure to help you with -ANYTHING- you could possibly need or want. As a bonus, they also have the best rate out there for me. But in my opinion, it's not about the rates, it's about the quality of their staff, and if they actually care about me as a customer or not. And Geico truly does.
I have been with GEICO insurance company for over 21 years and yes I have had numerous offers from other insurance company trying to offer me a better rate. But the simple truth is GEICO insurance company has proven to be there for me no matter what, and that is why I am still with them today.
It has a cute ad
23
USAA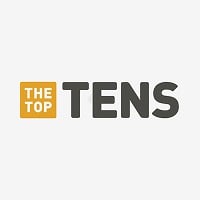 Parents had them for 30+ years and I will, too. Unbeatable rates and when I was in a major car wreck they made it easier, not harder.
We have been insured by USAA for over 45 years and due to their impeccable service we will never switch to any other company. We first got coverage while my husband was in the Navy. We are now retired and have never been treated better by any company. Claims are handled promptly and to our complete satisfaction. USAA is for us for life.
I have had USAA auto and homeowners insurance for over 30 years and will never change to another company. They have the best customer service of any company (not just insurance companies) that I have ever dealt with.
I've been with USAA for more than 45 years and absolutely, never had a problem with them.
24
Prudential Financial
Ranked second in FORTUNE's 2010 list of "World's Most Admired Companies" in the life/health insurance category, Prudential focuses on life insurance policies but also offers long term care insurance as well as asset protection insurance such as car, home, and person liability insurance policies.
Their Financial Consultants are also very helpful and they discuss the details of the policy with high expertise.
The products and services are simply excellent!
The best company ever
25
Primerica
Education of consumers is key to their financial landscape. PRIMERICA is the ONLY major company in America that does this as A CORE BUSINESS PRACTICE.

Their products are very competitive and customized for each client needs, especial life products that are provided on an affordable NEED BASE to fit the client's financial goals.

In addition to being a public traded company and one of the 30 outstanding companies making up the Dow Jones Index. PRIMERICA is and has been providing what American families need since 1977, integrity, product value, financial education, debt elimination, wealth building for generations and the GREATEST business opportunity in America.

There IS NO MATCH!
They are the best cause they have their clients first in everything
The only company that I have encountered that is willing to sit down with us and educate us on insurance so that we can make the best decision. The information the rep gave matched the research I had done as well as what other consumer advocates have said. Makes me wonder how many people are being SOLD something they don't need but benefits the agent or company more than the consumer. VERY COMPETATIVE rates too! I am a Primerica client for LIFE!
Not only did they relieve my 80 year old Father of paying for unnecessary whole life insurance (from one of those other companies),but Primerica also saved my Father from bankruptcy. They freed up the money from the policy when he cancelled it (seeing as they keep it when you die) and we paid all his debt and lowered his monthly payments so he could live more comfortably.
26
Progressive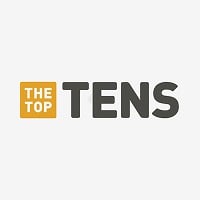 Covered my vehicle and the other person. Also paid for car rental.
Had this insurance for my car for over 2 years and I had excellent service in Vero, Beach Florida. It was very easy to deal with them.
Good
27
Auto-Owners Insurance
Not well known, but they really do a good job
Insurance agent for 32 years. Auto Owners is by far the best!
28 MassMutual
29 Zurich
30
Sunlife Insurance Company
If sunlife insurance company is included in the top ten list of life insurance
31
Chubb
The best, period.
32
Pan American Life Insurance
Excellent service. Competitive rates. They go the extra mile...
33 Unipol
34 ING
35
Fidelity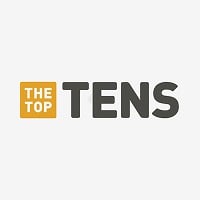 Primarily an investment company, Fidelity puts it's expertise to work to offer industry leading life insurance policies.
36
Texas Farm Bureau
The best insurance company hands down!
#1 JD Power in Customer Satisfaction 5 years in a row! Find a Texas Farm Bureau agent and see the difference.
37 Aetna
38
Country Financial
COUNTRY Financial has been meeting the insurance and financial services needs of its customers since 1925. The company offers a full range of insurance and financial services, from auto, property, business, farm, and life insurance to retirement planning services, investment management and annuities.
Great company!
39
Philamlife Insurance Company
Does Philamlife Insurance Company also included in the top ten list of Life Insurance
40 ANPAC
41 Hallmark Financial Services
42 Lincoln Heritage
43 Alborz
44
Mapfre
Great Insurance at a competitive rate
45 Allied Insurance
46 Insular Life
47 National General Insurance
48 Tower Hill Insurance
49 Red Shield Insurance Company
50 Westwood Insurance
PSearch List