Top 10 Best Insurance Companies
The best insurance providers based on pricing, coverage, customer service, and claims support.
The Top Ten
1
Liberty Mutual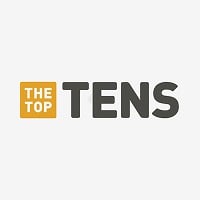 Liberty Mutual is a company that really puts their policy holder's best interest first. They aren't concerned about being the cheapest, they are more concerned with helping people put their lives back together when they need it most. There has never been anything funny about tragedies and too many insurance companies try to make it a comedy.
Liberty Mutual stands by their policy holders. They are honest and work with you. When I got in my accident, my claims adjuster touched base with me through the entire process. I could not be happier with the service. I have a personal agent who is always there to answer my questions. I am very lucky to have Liberty on my side.
I wonder if Liberty has better uninsured motorist insurance than State Farm does.
State Farm's UMI is a rip-off. Good luck getting them to pay out from it.
Easy to work with in moving my auto insurance
V 6 Comments
Visit Website

9
2
AIA Group Limited
AIA is the best
The best life and general insurance company that I have came across,AIA group they're high on benefits once compared with others mainly customer satisfaction on claims which is the most,for now 10years completing with AIA Insurance Lanka Plc,am proud to be a customer of AIA insurance Lanka Plc.

Thanks.
Uncontested in Asia-Pacific
It's a to the best company
Visit Website

9
3
Allstate Insurance Company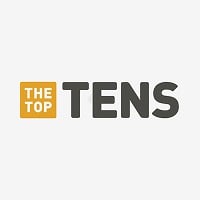 Allstate's insurance plans are by far the most comprehensive and at a fair price. You may be able to find cheaper rates at some of the other insurers, but you get what you pay for, I.E. slower claims, poor customer service, inaccessible agents. After being with 2 other insurers I'm sticking with Allstate.
We love Allstate and were with them for five years and we had to claims with them and our van was fixed in a week and our renters policy claim was pain in a week. Loved our agent, but the price was high for what we had and we had to move on to USSA, but we know if we ever need to change it will be Allstate.
I have been an Allstate customer for 14 years with a safe driving record and had a very modest increase of $15 increase for the year. not bad for a 14 year period. I carry their best policy with low deductibles
Allstate is the best company, no doubt. Just because you have a bad agent doesn't mean it's a bad company.
V 11 Comments
Visit Website

9
4
State Farm
State Farm is the #1 auto, fire, and individual life insurance provider in the US. They have twice as many customers as their nearest competitor - there must be a reason for this. They offer over 100 products so it can be a one stop shop. They have agents who have skin in the game so they care and customer service is the top priority. Insurance coverage is never apples to apples. For example, State Farm offers permissive use on their auto insurance (many companies do not) and actual loss on their homeowners policies (many companies have a cap) so if their price is a little higher then this may be why. If you have to pay a little more for peace of mind and sense of security then do it. We all pay in excess of $100 for our cell phone and television bills for the month. Why wouldn't you pay over $100 to insure your brand new Chevrolet, Ford, Hyundai, Toyota, Nissan, Acura, Honda, Dodge, Lexus, Mercedes, BMW, Range Rover, etc?
State Farm is the best. My agent really cares about my family and our finances. When my son started driving, my agent took time to show him a video regarding texting and driving and the consequences that this had on other young people. Very powerful video. She also offered rewards to my son for driving safely. This is only one of many wonderful things they have done. They will always have my business.
Can't really be touched, in my opinion. My agent, Matthew Yack, has helped me understand what I really need for my insurance. State Farm was also great on my claim when I wrecked my brand new truck in the first week.
Had my collector car damaged by one of the lovely darlings this Spring, They were having fun with rocks. Smashed out the back window and chipped the paint. State Farm was there, like a good neighbor, as they say. Thanks State Farm!
V 33 Comments
Visit Website

9
5
Manulife
Tested and proven. Service is their priority...
Manulife is the best Insurance Company
Visit Website

9
6
AAA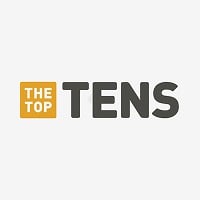 Great rates and services
So far much better than Hartford. The reviews on Hartford are terrible and on AAA much better. There will always be some negatives but AAA had many more positives than Hartford.
Fantastic deal and customer service
Terrific coverage and wonderful customer service!
V 2 Comments
Visit Website

9
7
Aflac
Aflac is listed 118 on the Forbes list, they also pay pretty quick and their rates don't increase because a claim was filed. Can't beat that!
I love my aflac. I was burned in a fire a few years ago and it paid for short term disability and for my burns and hospital stay. I don't know what I would've done without my aflac. I am thankful that I had aflac thru work for 16 yrs. The best insurance to have.
Fortune magazines #1 insurance company 13years 2012 2013 consecutive!
Great company and pay very quickly! love my AFLAC!
V 2 Comments
Visit Website

9
8
Truckers Insurance HQ
We provide cheapest insurance according your needs.
Thanks for the valuable insurance service.
They saved me heaps on my insurance
Awesome dude.
V 2 Comments
Visit Website

9
9
Ameriprise
Changed from state farm and found them to be fair and reasonable on claims so far and will not change. AAA was also great for insuring both haouses and cars and if I ever change I will go back to AAA
Visit Website

9
10
AIG
This is best insurance cop
Insurance for the affluent these guys really just get it. They have the best coverage and best claims I have ever seen in the insurance business. They default on the over payment side of things to make their clients happy.
Gets it. Both on a personal level and as a global giant in the industry.
Visit Website

9
The Contenders
11
Farmers Insurance Group
After being insured by them for over 25 years the first time I had a claim, a burglary, they refused the claim and have done everything they can to cancel my insurance.
Farmers' 20,000 employees provide car insurance, motorcycle insurance, recreational insurance, homeowners insurance, business insurance, and other financial products to more than 15 million customers.
Farmers pays you when you have a claim but they don't turn around and cancel you after you use your insurance, like a lot of the other companies do.
I had two insurance policies with Farmers, and after Hurricane Harvey I was paid completely on both in a very short time with no hassle.
V 11 Comments
12
Travelers
Perfect company with great people who truly care about you and your family's things
Best customer service I've ever had, every time. Been with them for over 10 years.
Very helpful and friendly! Great prices too!
Excellent co to deal with
13
Amica
Good rates and even better service
Simply the best. Better than all the rest. Better than anyone. Simply the best. JD Power winners 15? Years in a row. Unheard of. Small quiet carrier.
Excellent customer service and, prices Auto body shops say that AMICA treats customers very fairly and is one of the best insurance companies to deal with.
14
Cigna
Is this a car insurance as well?
Cigna is a good company.
15
Royal Sundaram
"Good coverage and benefits", Bang for the buck
V 1 Comment
16
21st Century Insurance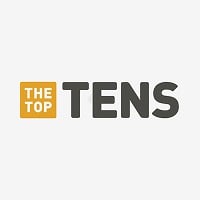 The best out their
17 Pemco Insurance Company
18 CDPHP
19
MetLife
After a house fire that was a total loss to the home and a vehicle in the garage, I was talking to an independent arson investigator. He told me "there are a lot of insurance companies out there. A couple of good ones and a whole lot of bad ones. You got the best! " I found his word to be very truthful. Metlife handled our 2 million plus claim with compassion and professionalism. They got me for life!
MetLife and its affiliates offer a full range of insurance and other financial products and services and is the largest life insurer in terms of life insurance "in-force" in North America
Just spoke with a agent and their quote saved us $500.00 on Auto insurance. Homeowners was a little high. Very nice to get a honest quote from.
One of the best for me!
V 1 Comment
20
The Hartford
Over 200 years old and one of the largest insurance and investment companies based in the United States.
Good to work with when you need them
Hartford is there for their policyholders, not their shareholders, like Allstate is...
Best products, good returns, LTC excellent
PSearch List
Related Lists

Best Car Insurance Companies
Best Life Insurance Companies
Best Health Insurance Companies
Top Ten Best Insurance Companies In Australia
Top 10 General Insurance Companies In India
List Stats
1,000 votes
50 listings
7 years, 162 days old

Top Remixes
1. Liberty Mutual
2. AIA Group Limited
3. Manulife
meenarai
1. Truckers Insurance HQ
2. Aflac
3. AAA
suannewulf
Posts
Error Reporting
See a factual error in these listings? Report it
here
.