Top 10 Best Home Security System Companies
With thousands of home security companies to choose from, how do you choose which one is right for you? Most people make this decision based on who is standing at their front door trying to sell them a system. But the security of your home and family is not something you should leave to chance.

This top ten list has been created to help you make an informed decision about protecting your home and family. The rankings, ratings, and opinions expressed on TheTopTens.com are influenced by site visitors and TheTopTens®, and are subject to change. To keep this valuable service free, we may generate advertising revenue from some companies featured in this list.

The Top Ten

1 Vivint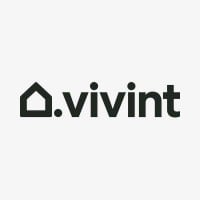 The story of Vivint starts in 1999 with two friends who decided the best way to sell home security systems was the hard way: door to door. They felt that every home had special concerns that truly needed to be understood to get the homeowners the right product for their needs. Their approach worked, and soon a salesforce of 2 turned into a company of over 5,000 employees.

Today Vivint has over a million customers, and they sell their product in many ways other than door-to-door, but their approach of striving to truly understand a customer's situation and needs in order to deliver the right product has remained the same. ...read more.
I can't believe they talked me into getting this thing, but it's turned out to be one of the best decisions I've ever made. I was very skeptical, but after seeing all of the reports and research, I decided to give them a try (two days ago). Last night we had an electrical fire. Before I even knew what was going on, the fire department was there with thermal imaging units pinpointing the fire in the wall, and it absolutely saved our entire home, and possibly our lives.

What really impressed me was how fast it happened. My old ADT system may have gone off, but the firemen were here at my home before ADT would have even been able to call me.
Unlike Front Point home automation, which still uses a landline to monitor, Vivint uses a full cell system (not cell backup). Moreover, they aren't the highest awarded for their monitoring for no reason. The best part is... I didn't pay a dime for my equipment! I only pay for the monitoring! I expected to pay double per month, but instead, it's only like 69 bucks a month for the system I fully control from my phone. Oh, and the thermostat saves me like twenty a month (I don't really use the coupons they gave me), and I also save ten percent on my homeowner's insurance.
I've experimented with a few alarm companies and I was taken aback by how much this company can provide at no upfront cost. When I decided to switch to Vivint, the sales rep showed me that the total package cost was $2,800. He even included security and fire equipment that my previous provider did not offer, or would offer if I paid the extra upfront. The best thing about it, is I am saving money on my energy bills, and at the end of the day, paying less than any alarm company I've ever used. That's vivint.SmartHome for ya!
Great customer service, advanced equipment, and a fast response time! The sales representative that set up my account was friendly and completely honest. The technician that installed my system was quick and thoughtful of my time and property. The customer service is awesome. I feel the value of Vivint (APX) system and service is amazing. The new products they are now offering are very interesting and innovative. I believe Vivint is the future of home automation and security systems.
Visit Website
Get a Free Quote
Or Call 1-855-972-0236
2
ADT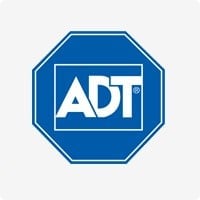 ADT is a provider of security and automation solutions for homes and businesses in the United States and Canada. The company is headquartered in Boca Raton, Florida and employs approximately 20,000 people at 300 locations.

ADT was founded in 1874 as American District Telegraph and provided customers with a telegraph based alert system. As new technologies emerged, the company updated and expanded its offerings to include services such as fire alarms and security alarms. Today, ADT provides a wide range of services to customers such as security systems, automation services, carbon monoxide detection, video surveillance, and home health and companion systems. ...read more.
With ten times the clients of any other brand in home security, ADT is the clear market leader when it comes to home security. What does that mean for you? It means that at a second's glance, those looking to gain unlawful entry into your home or business know that an ADT-secured property is not one to mess with.

An ADT sticker alone in the window of a home is enough to deter would-be criminals from attempting entry. And that's where the true value of home security lies - it's not about alarms going off; what's important is preventing actions that would cause them to go off, and that really counts.
I just have have to say they are the best in the line of technology innovation and security service! Simply the best and longer in years in the security business. I trust them and have 5 years with them.

Everyone else that had a bad situation with adt is because they have no patience, arrogant brat that it should be cater to them, or simply can't pay their bill and complain to much! Those jumper buyers sometimes don't know what they want in life switching from one to another creating problems after problems!

I advise doing your work in browsing before signing up! don't be like a liberal that goes with the first thing they hear nice to their ears without reading the small print, dumb dumbs!
We originally went with a bargain rate alarm system, but after a debacle involving a false alarm at 1:00 in the morning that ended up with the police and my panicked mother (she is the secondary contact) showing up at the house, even though the alarm in the house never sounded, we decided to go with a more established name.

We've had ADT for over a year now and have had zero problems. Our local agent has been great each time we have dealt with him, and all of the installers we worked with when getting the alarm system installed in our first house and having it removed and reinstalled in our new home have been great.

Also, we got a package that includes a CO detector and a fire alarm, which really makes you feel better knowing that if something happens to the house while we are out, the fire department will be on their way so they can save our possessions and our loving pets.
We've had ADT for many years and have had zero problems. I had to learn my lesson the hard way with one of the local companies. I was broken into on Christmas day, and they were closed! No dispatch! They cleaned me out! I was so furious, but there was nothing that I could do (they did let me out of my contract...) I learned that day that you get what you pay for. That's why I chose to go with the industry leader because they have the long-time reputation of being the best (who else has 130 years of experience?) I couldn't be more pleased.

On a side note, I did have a salesman come by my house from one of the other companies, trying to upsell me on why I should go with their new home automation/security system. I really don't understand all the hype with these new faceted gadgets. I bought a programmable thermostat from Lowe's for $50. It does almost exactly the same thing. I also have enough common sense to set my alarm system before I leave the house. I don't understand the ...more
Visit Website
3
SimpliSafe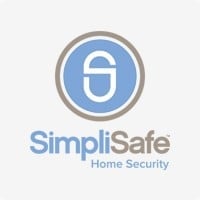 SimpliSafe is an award-winning home security system—founded in 2006 by then Harvard Business School students, Chad and Eleanor Laurans. The idea came about after several friends in the Cambridge area had experienced break-ins, but couldn't find a home security product that was designed to help renters.

SimpliSafe's home security system is incredibly easy to set up and it protects your home around the clock through wireless technology. There are no annual contracts, no middlemen, and no landline needed. Customers can enjoy superior levels of protection for less than ½ of what traditional home security companies charge. ...read more.
Checked a lot of different security companies on the internet, due to the great reviews and great price decided to go with SimpliSafe. It's a great system, it was easy to install. Also I decide to add 2 more components after my initial order, they were very easy to add to the system. When I took my Monitoring Certificate to the police department the clerk saw I was using SimpliSafe she asked me about it because she also had seen it on the internet. I highly recommended it to her.
Moving into a HUD-assisted development in a decent neighborhood across from City Hall, but know this unit has only true all-around wireless with built-in cell phone paired with T-Mobile at an absurdly low system price, text messaging, and central system monitoring for $15/month! No landline, no cell fee, and geekoid accessories designed by smart engineers who know what real people need, want, and will buy.
Two homes protected for seven years. Fantastic company. Every sensor works exactly as it should. Monitoring service responds within seconds of alarm. No contract, simple installation, no high pressure sales, low monitoring fee. Everything I could ask for.
The mover and shaker. Exposing the Big guys. If you don't believe that, look at all the ruffled feathers and the amount of feedback from them about how bad Simplisafe is. Some to the point of misrepresenting the truth. They are worried and have reasons to be.
Visit Website
4
Frontpoint Security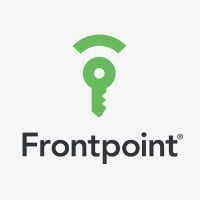 Frontpoint was founded in 2007 to take advantage of new opportunities created by the growth of wireless technology and the introduction of wireless data networks. Traditional home security systems relied on vulnerable land lines that required professional technicians to install. Frontpoint saw the need for a better, safer way to secure homes. Frontpoint was the first company to deliver fully wireless home security systems that could be installed by homeowners themselves in under an hour. ...read more.
As far as I've been able to find (and I've searched high and low), no other security and life-safety company offers a bigger bang for the buck than Frontpoint's Interactive monitoring package does.

What I like most is the technology, pricing/value, portability, convenience, full-service, low/no-pressure sales, knowledgeable employees, short hold times, transparent pricing, and short contract periods (optional).

Most of all, I appreciate the stellar customer service. Investigate yourself, and you'll see. Their own website is a great resource to start with... fantastic website. Then do some Google searches.

I've been with them for about 3 years and couldn't be a happier customer. Thank you, Frontpoint! Your hard work and dedication to your customers show!
The features are amazing, the people are great, and there are never any issues if I need to get something replaced. I had a sensor that would not register my front door being closed; Frontpoint sent me a completely different sensor with no problem and even said, "No, we wouldn't do that to you," when I asked if there was going to be a charge for the new equipment. My old sensor ended up cooperating, but just the fact that they were so willing to help and seemed to genuinely care about making sure I had the best equipment sold me on being a customer for life. The smoke and heat sensor sending an alarm even if the alarm is not actually set is another great feature. Unfortunately, I discovered this multiple times while cooking, but at least I know I'm safe.
I have had this system in my home for a month now, and it has been wonderful. Not only were they super friendly and helpful with my questions before I signed on, but they have also continued to be helpful and friendly afterward too. I have a top-notch GE GSM cellular alarm system for no more cost than most landline systems. I can also take my system with me when I move, an option not available with other companies without much added cost. I can add up to 40 sensors to my system, meaning I can customize it to my home very easily. Since my initial purchase, I have ordered a few extra sensors that came fast and were easy to install. The system comes ready to install; you follow the simple directions in the box and give Frontpoint a call. After everything is in place, you are up and running in less than 30 minutes. I would recommend this company (and have) to anyone!
I have had a Frontpoint home security system for a couple of years now. Never had a single problem. I always get calls from my sister's alarm company with false alarms. Never had a single false alarm myself. Frontpoint has always been very friendly when I call. It is easy to add on equipment, and their signs are the least ugly to have in your yard. I recommend Frontpoint to anyone looking for a good home security company. There's a reason they're the best.
5
Ring
Smart cameras built into doorbells and floodlights; and view it live from your phone, something a conventional security camera system can't do.
6 Abode
7 Link Interactive
8 Cove
9
Brinks Home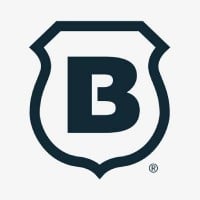 Monitronics is the best deal in home security. The equipment is all free, the installation is free, and their monthly service fee is the same or cheaper than everyone else. When it comes to home security there are two things that matter. First, it works when you need it to. Second, how much you have to pay to protect your home and family. Monitronics wins the first point because they're the second largest home security provider, and everything is nailed down tight. They win the second point because of the free equipment and installation costs.
Better home security than I knew even existed! As a new customer, LiveWatch gave me incredible deals my equipment (glass break, door open, motion detect, advanced connected thermostat and most importantly smoke detectors). And yet their monthly fees were less than the "came with the house" obsolete home security system - which pre-dated cell phones. I dumped that firm because one of their service persons messed up our landline service and they wouldn't schedule another service person until weeks into the future. Which brings me to the very best feature of LiveWatch - their personnel are the kindest, most patient technology experts I've ever dealt with! That includes computer "experts", HVAC "service" persons, and - everyone's favorite - auto "repair" folks. If I ever decided to start my own company - I'd first steal their entire HR department. They really know how to hire the best. I do wish LiveWatch all the luck, even though they won't need it. My only regret is not being able to ...more
The only thing I don't like about our home security system from Monitronics is that my son likes to set off false alarms to scare me. Other than that, everything is great! No real alarms to deal with yet, thank goodness. But the system works fine and we don't ever have any problems with it. We got a couple of upgrades so we paid a little to get it all installed, but we've been really happy with the upgrades, so it was worth it. Great product, great price, great service!
A value in price and the service you get for it. I couldn't be happier with the system. They talked me through the setup, and it went smoothly. And when my wife accidentally opened the back door and set off the alarm, it was comforting to know I was being monitored carefully. Everyone has been courteous. I came from ADT to LiveWatch. This system is more advanced than what I had and easier to expand.
10 Blue
The Contenders
11
Alarm.com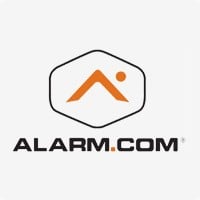 Established in 2000, Alarm.com focuses on cloud-based services for smart home security and automation solutions. Headquartered in Tysons, Virginia, the company's platform integrates with a wide range of devices, from cameras to thermostats, to offer centralized control through its app.
Very easy to use from the control pad, website or smartphone. The monitoring service is very responsive. Love the system!
Best technology and end user features.
We are very pleased with the services. No glitches always dependable services. Would highly recommend Alarm.com.
The best out there.
12
Protection 1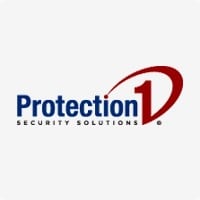 Also known as Protection 1, this company offers a variety of security services for residential, commercial, and national accounts. Founded in 1988 and headquartered in Romeoville, Illinois, Protection One was acquired by ADT in 2016 and has specialized in electronic security monitoring.
I have been a customer since 1998 and still here. In fact, when my daughter moved out, she also got Protection One for their security/burglar alarm. I have no complaints so far. Reasonable price and intend to stay with Protection One till I have this house, I almost got burglarized in 1998. With Protection One, I have peace of mind.
By far the best... And I love the sales reps that got me set up! I received the very best service, and wish I could get more systems installed in my neighborhood!
I have protection one it is a great alarm customer service is great
Best for business
13
Xfinity Home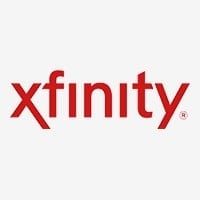 A brand operated by Comcast Corporation, XFINITY offers a range of services including internet, cable TV, and home security solutions. Launched in 2010, XFINITY Home Security provides smart home automation features in addition to security monitoring. The company serves a broad customer base across the United States.
It does exactly what it is touted to do.
Works great! Easy use. Great customization options.
Very good service. No complaints.
14
AT&T Digital Life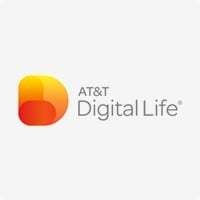 AT&T Digital Life, headquartered in Dallas, Texas, is the maker of wireless home security systems with burglary and fire monitoring for homes, apartments and small businesses in the United States.
This company is wonderful! They stick to their promises, offer fair prices for what you get, and their technology is innovative and works. I love their customer service and how they handle your questions. Digital Life is the BEST.
Works good so far. Needs longer recording time, an upgrade for the cameras and a light for night time would be a big plus. Come on ATT get it together and make it better for us.
Like the system with the exception of the camera. Image is too small. Need a zoom in feature.
I love mine! Super easy to control and program
15
Guardian Protection Services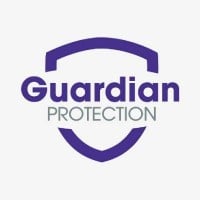 I have had Guardian for about 8 yrs now and have been very happy with them. I recently upgraded to a wireless Honeywell System with them at no charge and was able to get a new lower rate at the same time. Their customer service is outstanding! I love the 2-way communication that works from everywhere in my house (had that on the old one also). Very quick to respond and just overall outstanding!
I've been a customer for years and never have had one single issue. Any questions I have are answered right away. I've never been transferred to different representatives. I switched from ADT and am so happy that I did!
I have had Guardian for over 19 years. Now have digital system since moving to condo. When I have had questions, etc. they have always been great.
Always ready to accommodate their long time customers.
16 Eufy
17 Wyze
18
Vector Security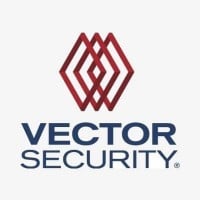 Got a unbeatable rate and the salesman was thoroughly knowledgeable. I brag about it sometimes to my neighbors to tease them because they have been having issues with their CPI system.
The best response time and professional service. Had 3 other companies before. This will be the last company I ever use.
Have had vector since 2002. Still the best service and price around! Great company!
Love my vector security.
19
Smith Thompson Security
I have this system for 4 years and is wonderful. Always have response and staff very friendly to give any support. Need not have land line to support system So more efficient when it comes to the burglars cutting phone line to cut of the security system. It is very advantageous from the point of view that burglars cannot disarm the system.

Varghese Kuzhuvelil
Been a customer for nearly 10 years, no problems and never heard of any other service that is only $16.95/month, no contract and if you pay 12 months in advance you get 1 month free each year. They don't have the most advanced technology yet, cameras, etc., but if you mainly just need a basic inexpensive service, you can't go wrong with STS!
Switched from ADT to Smith Thompson (ST). The install was a simple plug in. ST offered GSM for their low rate, while ADT wanted to charge more than their standard $35 per month. The biggest difference I found was the response time of ST. ST's response time was much faster than ADT's. Sometimes we accidentally set off our alarm and ADT would not call, whereas ADT would not call on most occasions. My father switched from ADT. My brother-in-law talked me into it, and I signed up my sister.
I've been a Smith Thompson customer for 3 years. The installation staff was friendly and informative. I've had no service problems. I get callbacks when I accidentally set off the alarm. Last year, I had my daughter switch to ST, and she's also satisfied with the service.
20 Scout Security
21
Alliance Integration
I was skeptical when I received a phone call to have an alarm system put in my home, and disregarded it as another telemarketing scam. The gentleman sounded intelligent, so I gave him a chance. Very glad I took the time to listen to him! He explained everything about the system, was very patient and knowledgeable about how the alarm worked. The technician arrived as scheduled, was very polite and clean (he even wore shoe booties!) and installed the system in about hours. It has a touchscreen that shows the weather and looks real nice in our kitchen. I added a powered door lock and a camera to the system. It is very high-tech but so simple to use.

I called their office with some questions the next day; they were very helpful and friendly. A great alarm company, too bad they telemarket to find new customers.

I already recommended them to my sister who scheduled them to come out next week.
They back up what they tell you on the phone. Everything was great when the tech came out to our house. My neighbor is getting a system too.

I would recommend.
Great company, easy installation, customer service was more than friendly and helpful during the setup. I would recommend to any homeowner.
22
CPI Security
I left to meet one of my workers when my back door was pried open. The CPI alarm system instantly sounded. The police arrived in less than 5 minutes. There was no severe damage to my home. Who knows what I could have lost. Thanks to CPI, I feel safe and protected.
Have had CPI for 8 years, not one price change. Customer service is very good. Virtually no wait. Very good product.
The service is great. Price is good. No sub contractors and local monitoring.
Great product at a great price!
23
Alliance Home
Great Company. Good rate and fantastic technology.
24
Envision Security Inc
This company is fantastic! I didn't pay a dime for my new system that I can control from my phone! I had ADT and couldn't stand the runaround I kept getting with them every time I called. Now, I just call my rep, and he resolves my issue right away! This company is fantastic; I highly recommend it to anyone who doesn't want to pay for a system that runs through a home phone!
This is the best company in the industry from professional installs to the genuine sales reps. They use better equipment and are monitored more effectively then vivint I don't understand why envision isn't ranked number 1.

David Yokum
25
Ranger Technology Solutions
Can't beat a local company. They live, work, and play where I do. They care more about my neighborhood than the large, national companies that don't even have a presence in Texas.
Great installation service! Their sales reps were very informative, and I appreciate that they don't push to buy things I don't need. They really care for protecting neighbors in the dfdubb area.
PSearch List