Best Health Insurance Companies
Everybody's talking about health care. It's too expensive; too complex; too exclusive. While there's a lot of debate about what can be done to fix it, there's one truth that cannot be refuted: you need health insurance.

Going without health insurance is a constant stress and worry. Not only is there a nagging threat of something serious happening - where a week in the hospital can cost as much as many make in an entire year - but even the cost of simple doctor's visits and prescriptions can empty your wallet faster than you can fill it.

With the importance of health insurance comes the necessity to pick the best health insurance company for your needs. To help you make the right decision, we've invited feedback from others who have experience with the health insurance companies you have to choose from.

This top ten list includes health care insurance companies that offer coverage in the United States.

The Top Ten

1 BlueCross BlueShield

I have been with several Blue Cross Companies. Capital Blue Cross was expensive but good coverage. Alabama Blue Cross is great so far, they have covered all my medications. Florida Blue Cross was the worst company I have ever been with. They refer you to an outside agency for the purpose of denying coverage. Happened to me over and over. Will never have Florida Blue again, but the others were fine.

Me and my family have been using BCBS of North Dakota for several years. We have had absolutely NO problems. Considering we have five boys under 13 in the house, we have a LOT of accidents, some worse than others. This company has been great.

Blue cross is awesome. Unfortunately my company is switching to United Health Care. Not looking forward to it. It must be cheaper to administrate. Supposedly same coverage. We'll see how customer service is.

Had them before I lost my insurance (Obamacare tripled my rates. ) They were great, though. No worries when I went to the doctor, low deductibles, and nice people when I had to make a call about questions.

Visit Website

2 United HealthCare

Much happier with United Healthcare then Blue Shield of North Carolina. Tried to get my husband a flu shot last year had to drive over 45 minutes to Greensboro cause no other pharmacies were able to get the authorization to give the shot.

I have United HealthCare. The policy is great and the pricing is competitive and the representatives for the company are always so very helpful. Love this company!

I Love It, I Had it ever since I was a child and they are accepted almost everywhere.

I love this insurance. Great coverage and service.

Visit Website

3 Humana

I had Humana for 3 years and never once a problem. They slightly raised their rates and I thought I would look around for a less expensive rate. Boy was that stupid. I went to Blue Cross Blue Shield of Texas and my rates should have been lower but by the time I got the bill it was pretty much the same I was paying with Humana. In that same 3 months I had BCBS, I had so many problems I couldn't count. Never again will I make that mistake.

I found and applied for Humana through this site. I researched several different health insurance companies and this one had the best plans for me and my family. I have been with them for a couple of years now, and have never had a single complaint. They have always taken care of our needs and generally made live easier and better where healthcare is concerned. Thanks Humana.

I don't know how anyone can pick Blue Cross as a State Employee in Wisconsin after I retired the state dropped Blue Cross for gulging the system and went to WPS. My retirement healthcare would have been paid after retirement for another 2-4 years if Blue Cross didn't screw us. I now have a ppo with Humana that cost me nothing but $5. Each time I see my physician and if I see a specialist it cost me $35. It would be a cold day in hell before Blue Cross would be that cheap.

Love Humana and their customer service

Visit Website

4 Aetna

Aetna has always been easy to work with and has covered any costs related to my health, especially in tough times.

They are the only company that is trying to coordinate with docs. That's a new phase but it's a strategy that makes sense.

Great follow-up. Especially the call fro the nurse to check up.

Yes yes yes as a medicare supplement Part F participant

5 Kaiser Permanente

During my career, my employer insurance options were changed a number of times, so I have had experience under several insurance providers, including Cigna, Blue Cross, Western Advantage, PacifiCare, and HealthNet. NONE of them stood up to Kaiser. My parents had Kaiser in the 70's when it was relatively new HMO. It was not particularly good then, but now, it is exceptional compared to all those I had during my career. The Kaiser hospital/medical center is half a mile from our house. All my doctors, GP and specialists, the pharmacy, labs, physical therapy, and radiology are at the medical center. And their integrated electronic medical records and My Doctor On-line are invaluable to both doctors and patients. The doctors confer with one another, sometimes during the office visit over the phone. Before I left Western Advantage to sign up with Kaiser, my doctor told me insurance companies are looking at the Kaiser model and their goal is to emulate and outdo Kaiser. For the fifth ...more

I have had mixed reviews of Kaiser. They have been great in some areas like urgent care and psychiatric care, but their attitude has been to over copay the members without taking care of the medical issue or doing a simple surgical procedure. Also they promise to have the doctor call and often don't call.

In all the places I lived in the US over the past 35 years, Kaiser was the best health care system I dealt with. Customer focused, efficient, accountable, etc., etc. Wish more of the US health care providers would copy this great model.

I've had mostly great experiences with Kaiser. The doctors and nurses have all been wonderful, the facility is clean, the system is easy to use once you get the hang of it. The online features are great. I live that they deliver your Rx for free.

6 CIGNA

The total deductible for my plan is 750 and for an individual is 250. So far the most I have needed to pay for my perscriptions have been 10 dollars. I only had to pay about 15 dollars for a lab test for my pregnancy. Also, I have not had to pay for my obgyn visits out of pocket. They also cover my dental cleanings and regular check ups. I may not know how much I will have to pay for labor and delivery but, so far I have not had any trouble with Cigna

I had Cigna with my old job and I wish I could take it back. I LOVE IT! I'm now stuck with BCBS in my new job and I hate it. The coverage is bad, the rates are high, and I sit on the phone for hours before someone can help me.

Cigna is overall the best in my opinion. Customer service is top notch in my book.. Compaired to other companies I have had in the past- Cignas customer service is above the rest.. East to talk to, very suggestive and they actually seem to genuinly care.

I love Cigna. They are constantly wanting to improve and do whats best for their customers. The mail order pharmacy is a great help and they make it very easy to sign up for.

7 Molina Healthcare

I receive more service by less money with this company, thanks

They are the cheapest for people who have AIDS

Very good Costumer Service and good Attention

Great care and service. Never felt better.

8 WellCare

The best customer service I have experienced so far. Highly recommended. A very approachable company.

9 Fidelis Care

If this company was Nation wide it would be number one. It is the best. If you live in New York you are crazy not to have this company.

The price is the lowest in NY, while the quality is excellent!

So far, so good

10 Aflac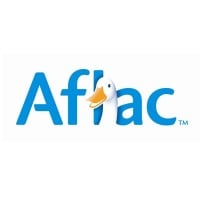 Their rates never change. I've had dental insurance with them for 5 years and they have never raised my rates.
Have had numerous policies with Aflac for over 10 years. Very affordable supplement insurance!
Great at paying claims
The Contenders
11
USHEALTH Group
This company is amazing! I could not be more satisfied with every aspect of this company...my coverage, my premiums, customer service, etc. I tell everyone I know! This insurance pays first-dollar benefits on doctor visits, hospital, and pharmacy. I've had to pay nothing out-of-pocket! No co-pays! My premium covers it! Pinch me! I feel like I'm dreaming! Thank you, USHEALTH!
Absolutely the best. Just need to understand that it's not 100% coverage. It doesn't have deductibles which means that the company starts paying the benefits day one! Make sure you talk to your agent as you can customize the policy in so many ways so you can run the risk of being underinsured if your focus is to get the lowest premium possible. Great PPO network access anywhere in the US.
Saving over $800/month for me, my wife and our son - our doctors are in network - this is the lifeline we were looking for. Saving us a fortune and I feel like I'm very well covered if something were to happen!
My son had an accident and required surgery. US Health paid all the hospital bills in full, without any issues. Our monthly premiums are half the price we used to pay with United. Very pleased.
12
Mutual of Omaha
Mutual of Omaha give me a policy
It is good one!
13 MetroPlus
14
SelectHealth
I have been very satisfied with this plan. They pay quickly and are very efficient. They recommend good doctors that are providers for the plan. No complaints about this insurance at all.
Very happy with this plan and the customer service.
15 AvMed
16
Ambetter from Sunshine Health
Prior to enrolling with Ambetter I have been insured with Anthem Blue Cross. The most notable difference is the level of experience of the Customer service reps.

Ambetter's customer service reps don't seem to be familiar with the healthcare field in general and struggle to answer the most basic questions. I've only contacted them twice since enrolling Aug1, 2018 so this may not be a comprehensive representation of the company.

The companies online website is not the easiest to navigate, but functional.

If I had to rate the company with my limited knowledge I would give them a grade of C minus.

I wish there were more options to choose from for a self employed person in the Phoenix area. I look forward to finding out more about "Bright Health" who is planing to offer health insurance for 2019.
Very reliable
17
Oscar Health Insurance
I really love this insurance. I do not have any problems and the customer service is really good.
18 CDPHP
19 MVP Health Care
20 Peakin
21 GEHA
22 Magna Care
23
Priority Health
Awesome plans and rates!
QUALITY COVERAGE WITH VERY AFFORDABLE PREMIUMS
24 Globe Life Liberty National Division
25
New Era Life
Wonderful coverage, great rates
PSearch List