Best Rock Bands of the 20th Century
A list of the greatest rock bands of the past century.
The Top TenXW
1
Queen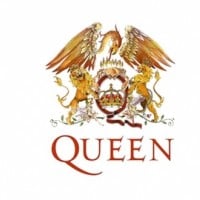 QUEEN - THE GREATEST BAND EVER! Absolutely the most talented 4 genius musicians of all time! Most eclectic of any group ever, w/ 42 diff genres of music, they could do Anything, and do it to perfection! From thrash to the most gorgeous love songs ever sung, QUEEN could do it all.
FREDDIE MERCURY - THE MOST GORGEOUS VOICE ON THE PLANET / BEST AND MOST AWESOME PERFORMER EVER TO GRACE THE EARTH... EVER!
Brian May - such a brilliant guitarist, underrated, as is all of Queen, unfortunately!
Roger Taylor - phenomenal drummer! The best!
John Deacon - the icing on the cake, w/ his amazing bass playing!
All 4 wrote and played instruments. The only band w/ each member having written a #1 song!
Queen is in the only band that is in the Songwriters' Hall Of Fame! They are superb, stunningly awesome, fantastic in every way, and put on the best show ever! BEST LIVE SHOW EVER!
FREDDIE is/was/and forever shall be the GREATEST PERFORMER EVER! Nobody will ever come close or compare ...more
Whoop! No wonder they have are number one. They have been in he charts more times than The Beatles, they are the only band to have a Christmas number one on two occasions and not to mention the blend of rock, mock opera, hard rock and ballad in one song! Oh, and all four of them have penned number ones: Freddie Mercury and Bohemian Rhapsody; Brian May and We Will Rock You; Roger Taylor and Radio GaGa and John Deacon with Another One Bites The Dust. Love you Queen. RIP Freddie! X
Queen - the great rock band, combining the four unique and talented musicians. Great voice, great guitar beautiful and powerful rhythm section! Bohemian Rhapsody is recognized as the best song of the millennium.


No band in history will ever be as great as the Beatles were.
V11 Comments
2
The Beatles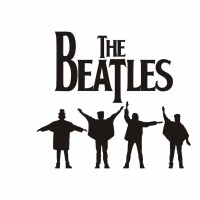 Without question the greatest rock band of the 20th century, They stole our hearts with songs like "' Twist & Shout", "Love Me Do", " I Want to Hold Your Hand", "Please Please Me" & "A Hard Day's Night " and blow up our minds with songs like "Helter Skelter", "Yellow Submarine", "Strawberry Fields Forever" & "Lucy In The Sky With Diamonds" and make us cry with with songs like "Let It Be" And others.

With 27 studios albums hey have been awarded 6 Diamond albums, as well as 24 Multi-Platinum albums, 39 Platinum albums and 45 Gold albums in the United States while in the UK they have 4 Multi-Platinum albums, 4 Platinum albums, 8 Gold albums and 1 Silver album, 55 singles hit,17 in # 1 in the Billboard Hot 100 and 18 in # 1 in the UK Singles Charts, with a record of 7 seven times Grammy Award Winners(most wins That any other rock band in History) and 15 Ivor Novello Awards, won the ...more
Queen is my favorite band. They did everything perfectly (except not calling it quits after their last single in 1997). That being said, the Beatles are the best band of the 20th century, as well as the best band in the history of popular music. I knew this when I first heard the music of the Beatles. I would definitely keep Queen in the top 5, but not number 1. It will always be the Beatles.
No one compares to The Beatles, they sold more records by far than any other group, there popularity was worldwide, No group was ever more interviewed, never more photographed and no one can match there record for number 1 hits, are you people stupid out there.
What the hell are the Beatles doing at number 2 they are the best music artists of all time even better than elvis Presley queen should not even be in top 10 read rolling stone magazine top 50 music artists of all time queen never made top 50 music artists
V12 Comments
3
Led Zeppelin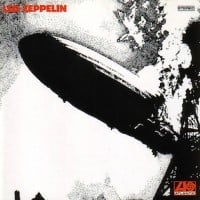 They are one most successful, innovative and influential bands and rock history, they are pioneers of heavy metal and brings a new wave of magic and mysticism on his lyrics and on stage make then mysterious and unique, with songs like: " Black Dog", "Immigrant Song", "Whole Lotta Love" and his famous, the controversial "Stairway to Heaven". They have sold over 200 million albums worldwide according to some sources, while other sources state sales of more than 300 million records, including111.5 million certified units in the United States, making them one of the world's best-selling music artists of all time, as well as the second-best-selling band of all time in the US. They have had all of their original studio albums reach the top 10 of the Billboard album chart in the US, with six reaching the number one spot. Rolling Stone magazine has described Led Zeppelin as "the heaviest band of all time", "the biggest band of the '70s" and "unquestionably one of the most enduring bands in ...more
Rage against the who? Led has sold more albums than the stones and queen.
I don't even like the Beatles, but I would respect them at #1
#1 Beatles
#2 Led Zeppelin
#3 stones
#4 floyd
#567 queen
V1 Comment
4
The Rolling Stones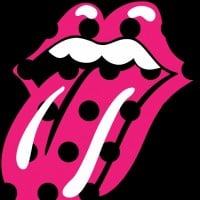 One of the most charismatics and influencials groups in the history of rock, since his first album released in 1964 we know that they are here to stay. with songs like: " Paint In Black", "Sympaty For The Devil", "Ruby Tuesday", "Honky Tonk Women" and " Brown Sugar" They are one of the most recognizibles rock bands of the world. they were inducted in the Rock and Roll Hall of Fame in 1989 they are the second most successful group in the Billboard Hot 100 chart and they re with no doubt the 2nd greatest rock band of the 20th century.
5
AC/DC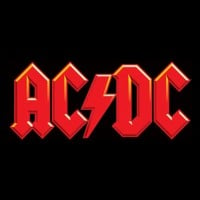 Well well well what are the AC/DC doing here?
You all know that the band is great according to their songs
And albums. Though AC/DC's Highway To Hell is better enough to prove
It... And its really really GOOD!
6
Metallica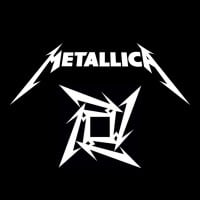 Of the Century? More like best band ever. My other favorite band is Green Day, but I chose to vote for this because it's higher up. By the way, popularity does not mean it's the best.
Metallica on 2, still under rated.. Its surely should be number 1... They ruled music for 4 decades.. Listening to Metallica feels like riding the lightening
The best of all time hands down nobody gets the blood going better
7
Black Sabbath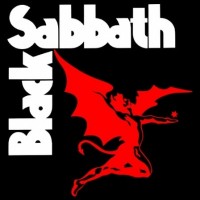 They created heavy metal so...
8
Eagles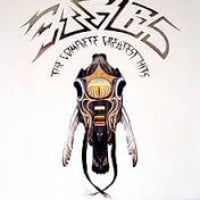 Best American band ever- with more selling records across the world--159million copies sold.
Eagles beat most of the bands in the top ten
The best mix of the most talented musicians singers / song writers.
The Eagles were America's answer to The Beatles.
9
Rage Against the Machine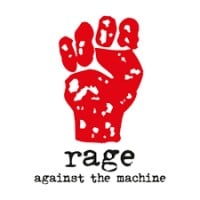 Managed to combine their political views via rap with heavy metal, their band contained one of the most gifted guitarists, Tom Morello, one of the most talented bassist's, Tim Copperfield, an excellent drummer in Brad Wilk and Zack De La Rocha who managed to rap about his views over hard music. They haven't made one bad song and they all have a true meaning, they're definitely one of the most influential and all-round talented bands ever!
10
Nirvana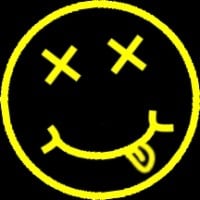 Kurt Cobain conveys so much emotion through his lyrics and the music.
Legendary riffs in simple yet complex music that is totally underrated
The Contenders
11
KISS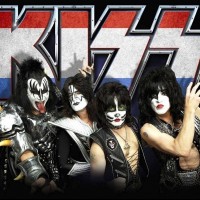 12
The Who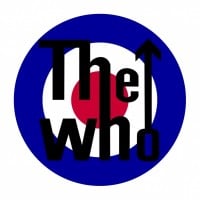 13
Pink Floyd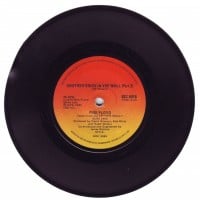 Hey people, Pink Floyd was more capable of doing anything than Led Zeppelin, simply because they had better sounds and could make any sound. Pink Floyd Rolling Stone magazine said that Pink Floyd did whatever the heck they wanted to do, regardless of the rules. Led Zeppelin's lyrics get cheesy after a while. In my opinion the 2 greatest guitarists of all time are Jimi Hendrix and David Gilmour. Nobody else can dig into your soul more than these 2 guitarists. Pink Floyd has better vocals than Robert Plant. Jimmy Page is a great guitarist too, but he sounds extremely messy. I don't really like that. So that's why I go with Hendrix and Gilmour for guitar. Oh by the way, Echoes is a far better song than Stairway to Heaven. There's no comparison. I'm not dissing Led Zep, but I think that Pink foyd is a better artist. They should be ahead of Led Zep and Queen on this list. Pink Floyd would destroy Queen.
V2 Comments
14Guns N' Roses
15
Def Leppard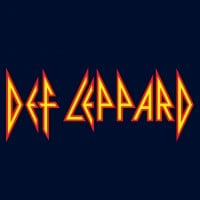 16
Bon Jovi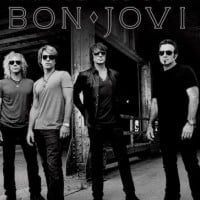 17
U2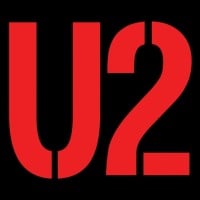 18
Green Day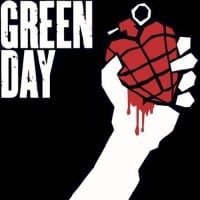 Green day is a very underestimated band. Its songs from 1994 onwards are just spectacular. It is the one which carried forward punk to the 21st century. Even before the release of Dookie the songs were of pretty good quality, with some of their best solos. The recent album trilogy displays their various capabilities. They are a true punk rock band.
V1 Comment
19
The Jimi Hendrix Experience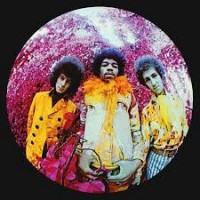 This band was amazing. Widely recognized as hugely influential on the development of hard rock and heavy metal in the late-1960s and beyond, The Experience were best known for the skill, style and charisma of frontman Hendrix, who has been voted one of the greatest guitarists by various music publications and writers. All three of the band's studio albums, Are You Experienced (1967), Axis: Bold as Love (1967) and Electric Ladyland (1968), were featured in the Rolling Stone list of The 500 Greatest Albums of all time, at positions 15, 82 and 54 respectively. In 1992, The Jimi Hendrix Experience were inducted into the Rock and Roll Hall of Fame. His most famous songs are: "Foxy Lady", "Hey Joe", "Purple Haze", "All Along the Watchtower"&"Voodoo Child". For the, is ranking as the 6th greatest rock band of all time.
Personal note: I have wished put the experience a little more higher but because for the lack of more success and impact ...more
Short duration or not, Jimi Hendrix should have been #1. No 16, you must be kidding
20
Van Halen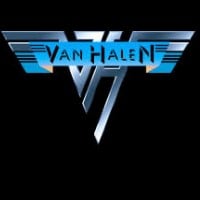 This band dominate the early to mid 80s' like no other band couldn't do it smiling and dancing but don't underestimate this guys they can rock all night long with songs like: "You Really Got me", "Dreams", "Hot For a Teacher", "Panama"& "Jump ".

As of 2007 Van Halen has sold 80 million albums worldwideand has had the most #1 hits on the Billboard Mainstream Rock chart. According to the Recording Industry Association of America, Van Halen is the 19th best-selling band/artist of all time with sales of over 56 million albums in the United States alone, and is one of five rock bands that have had two albums sell more than 10 million copies in the U.S. In 1999, the RIAA certified their debut album diamond for ten million in U.S. sales.

There were inducted to the Rock and Roll Hall of Fame on March 12, 2007.
For they sucess and accolades is the 8th greatest rock band of 20th century.
VAN HALEN RULES that's all I have to say!
PSearch List
Related Lists

Best Rock Bands Which Were Formed In the 20th Century and Still Performed In the 21st Century

Best American Rock Bands of the 20th Century

Best North American Rock Bands of the 20th Century

Best Rock Bands Which Were Formed In the 20th Century

Best Hard Rock Bands of the 20th Century
List StatsUpdated 9 Feb 2016
300 votes
56 listings
4 years, 165 days old

Top Remixes

1. The Beatles
2. Queen
3. The Rolling Stones

lildude127

1. AC/DC
2. KISS
3. Eagles

ParasN2000
1. Rage Against the Machine
2. Metallica
3. Queen

lukestheman4
Posts
Error Reporting
See a factual error in these listings? Report it
here
.