Best Web Hosting Companies
The very best web hosting services based on customer service, price, reliability, and value adds. These guys will make sure you get your money's worth whether you need a basic personal webhosting package or something more robust like a dedicated server for your business.
Don't agree with the list? Vote for an existing item you think should be ranked higher or if you are a logged in,
add a new item
for others to vote on or
create your own version
of this list.
The Top Ten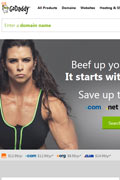 1
GoDaddy
More comments about GoDaddy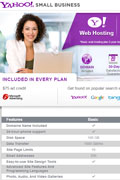 4
Blue Host
More comments about Blue Host
Visit Blue Host Website
5
Webs
screebee
sujufangirllove
More comments about Webs
6
RiaEnjolie
More comments about RiaEnjolie
7
HostMonster.com
Visit HostMonster.com Website
8
HostGator
More comments about HostGator
Visit HostGator Website
9
iPower
IPower is cool, I'll say that. Apple has a lot of genius stuff that everyone uses, buys, downloads, etc.
Kagaminetwins101
Visit iPower Website
The Contenders
11
TruSurv
Visit TruSurv Website
12
IX Web Hosting
More comments about IX Web Hosting
Visit IX Web Hosting Website
13
Wix
zanuzwidhi
More comments about Wix
Visit Wix Website
14
WordPress
loganruckmanman
Visit WordPress Website
15
Network Solutions
Visit Network Solutions Website
16
Just Host
Visit Just Host Website
17
Easy CGI Web Hosting
Shared Web hosting plans to fit any budget as well as Virtual Dedicated/Private Servers
Visit Easy CGI Web Hosting Website
18
Weebly
Visit Weebly Website
19
Pressku
Waw, It is # 1 web hosting in Indonesia, but not internationally. domain.pressku.com is really cheap domain, but have many good facilities. I really satisfied with this Webhost because I can have web with a cheap price. Yeah, I very salute
The webhosting from Indonesia, with 24/7 technical support. And this webhosting created by a 13 years kid. And, this webhost is a cheap bloghost.
umustknow
20
Cloud Shards
More comments about Cloud Shards
Visit Cloud Shards Website
21
Hartserver
Visit Hartserver Website
23
1&1 Internet, Inc
More comments about 1&1 Internet, Inc
Visit 1&1 Internet, Inc Website
24
Alpha Hosting Solutions
More comments about Alpha Hosting Solutions
Visit Alpha Hosting Solutions Website
25
HastyHost
Visit HastyHost Website
26
Gate.com
the first major hosting company to implement clustering technology across all hosting accounts
Visit Gate.com Website
27
Yola
Visit Yola Website
28
Dot5 Hosting
affordable packages, low cost domains, and value added services
Visit Dot5 Hosting Website
29
Combell
The # 1 web hosting in Belgium and internationally, with 24/7 tech support. With a wide range of packages you can start your own website.
Joenatje
Visit Combell Website
30
Yreg
Scandinavias biggest web hosting company.. An outsider well worth to be on the list! Top design staff as well!
Visit Yreg Website
31
iPage
More comments about iPage
Visit iPage Website
32
Rackspace
Visit Rackspace Website
33
A Small Orange
Visit A Small Orange Website
35
Namecheap
Visit Namecheap Website
36
InMotion Hosting, Inc.
Business Class Hosting with multiple data centers for faster speeds (they are the only hosting provider in the States to do this). They are a 3 Star CNET Certified Hosting Company for 8 continuous years and counting. Great customer service, and a 99. 98 uptime, which is independently monitored.
IMHosting
Visit InMotion Hosting, Inc. Website
37
AN Hosting
Visit AN Hosting Website
38
MyIdealHost.com
I've been using MyIdealHost.com for about a year now to host several sites including one reseller account for a new venture, and I must say I have been very impressed by your service and support. The server has had very stable uptime, the features included in the hosting accounts are very powerful considering the cost, but most impressive has been your support. In particular, the response time for support requests has been very quick, especially considering that most companies don't even respond to support requests in the same day any more.
Excellent support! Their response time is impressing, my issue was resolved within 20 mins
Real professionals in the web hosting niche. Their support team is awesome: any issue is resolved with a blink of an eye! Their uptime is really impressing! MyIdealHost will suit you to the ground!
Visit MyIdealHost.com Website
39
StartLogic
state of the art interface panel and 24/7 technical support
Visit StartLogic Website
40
Heart Internet
Visit Heart Internet Website
41
AlterVista
Visit AlterVista Website
42
DigitalOcean
Visit DigitalOcean Website
43
000Webhost
Visit 000Webhost Website
44
Aruba.it
Visit Aruba.it Website
45
InterServer
Visit InterServer Website
46
Manashosting
More comments about Manashosting
Visit Manashosting Website
48
VodaHost
Visit VodaHost Website
49
Memset
Visit Memset Website
50
Thexyz Server
Visit Thexyz Server Website
51
Bruwink
Visit Bruwink Website
52
Softcodelink
Visit Softcodelink Website
53
URL Monster
Visit URL Monster Website
54
WebHostFace
Visit WebHostFace Website
55
Lunarpages
Visit Lunarpages Website
56
x10Hosting
I am thoroughly satisfied with x10hosting. It has been hosting my website for almost two years now without much ado.
Visit x10Hosting Website
57
Trance Host
Visit Trance Host Website
58
BigRock.in
I used their service which is best ever I like with cheap rates!
One of the best hosting in India. I have been using BigRock for my hosting needs since a long time now and I never had any problem with them. The prices are withing my budget and I think anyone can afford them.
Visit BigRock.in Website
59
FastVPS Eesti OU
Visit FastVPS Eesti OU Website
60
Site5
Visit Site5 Website
61
uCoz
Visit uCoz Website
62
Site2host
site2host
Visit Site2host Website
63
WhoGoHost
Visit WhoGoHost Website
65
YourServing
Visit YourServing Website
66
Vistaprint
Visit Vistaprint Website
67
Postcy
Visit Postcy Website
68
Online Institute
Visit Online Institute Website
69
MicroHosting
Visit MicroHosting Website
70
Super Server
Visit Super Server Website
71
Zoho Sites
Visit Zoho Sites Website
72
Rumahweb
Visit Rumahweb Website
73
WebHostingBuzz
Visit WebHostingBuzz Website
74
Host Hexa
Visit Host Hexa Website
75
Qatar Host
Visit Qatar Host Website
76
Host Central
Visit Host Central Website
77
101Domain.in
Visit 101Domain.in Website
78
Finalweb
Visit Finalweb Website
79
Register.it
Visit Register.it Website
80
eWebGuru
Visit eWebGuru Website
81
Philservers.com
The best hosting in the philippines..
Visit Philservers.com Website
82
4Fans Network
Visit 4Fans Network Website
83
Infinityhosting
Visit Infinityhosting Website
84
Driond
Visit Driond Website
85
IDwebhost
Visit IDwebhost Website
86
Connect India Inc.
Visit Connect India Inc. Website
87
YesilHosting.Net
Visit YesilHosting.Net Website
88
VPSGet
Visit VPSGet Website
89
Iwrahost
Visit Iwrahost Website
90
ReadyHosting
Visit ReadyHosting Website
91
WebHost4Life
Visit WebHost4Life Website
92
xCubeHost
Visit xCubeHost Website
94
Hudson Valley Host
Visit Hudson Valley Host Website
95
Maximspace
Visit Maximspace Website
96
WebFaction
Visit WebFaction Website
99
ProlimeHost
Visit ProlimeHost Website
100
WAASI, Inc.
Visit WAASI, Inc. Website
Comments About This List
Featured Lists
Popular Lists
New Lists
Top Remixes of This List
Posts About This List
List Info
This list was created 6 years, 275 days ago and has been voted on over 1,000 times. This top ten list contains 111 items, has been remixed 13 times and has been blogged about 2 times.

Updated Thursday, December 05, 2013


List Error Reporting
See an item on this list that's misspelled, duplicated, or doesn't belong? Let us know.
Click here
to report the error.