Top 10 Best VPN Providers
Now, if you're scratching your head wondering what a VPN even is, let's start from the basics. VPN stands for Virtual Private Network. Essentially, it's a service that creates a secure connection between your device and the internet. When you use a VPN, all the data you send and receive travels through an encrypted tunnel, keeping it safe from prying eyes.

The concept of VPNs emerged in the late 90s as a response to a growing need for secure communication over the internet. With an increasing number of businesses going online and employees starting to work remotely, the internet suddenly became a wild west, with hackers and cybercriminals lurking at every corner. VPNs were the knights in shining armor, providing a secure pathway for data to travel between remote users and their corporate networks.

Over the years, VPNs have evolved and expanded their use beyond just corporate networks. Nowadays, they're used by everyday internet users like you and me for a variety of reasons. One of the main ones is to keep our data private and secure. With the right VPN, you can surf the web, shop online, and stream your favorite shows without worrying about someone snooping on your activities or stealing your data.

Another popular use of VPNs is to bypass geographic restrictions. Ever tried to watch a show only to find out it's not available in your country? A VPN can help with that. By masking your IP address, it can make it seem like you're browsing from a different country, unlocking a world of content.

Now, onto the main event: the best VPN providers. With your help, we've rounded up some of the top-rated VPN providers. These are the services that have impressed people with their speed, reliability, privacy features, and ease of use.

The Top Ten

1 Express VPN

I've been using Express VPN for about a year now and it's the best one I've used.
It works wonderfully, the customer service is amazing and there are options for Windows, Mac, Linux, iOS, Android and even your router.
But the best part is the Network Lock; If your VPN connection goes down, the app (at least the Windows and Mac editions) will cut off any internet traffic to protect your privacy.
The only criticism is that the iOS and Android versions don't have network lock but I'm certain that'll be added in the future.

Visit Website

2 Private Internet Access

I've used it for several years, and it didn't seem to have barely any problems. I'd say it's a very reliable, and a stable provider with a variety of features. It doesn't store any of your communication logs, neither monitoring your internet activity. Although may collect some of your information. (email address etc). Being operated and having the oldest vpn provider for years, it doesn't have any kind of data leaks since the start. Price is also cheap. Overall, useful, reliable, and stable vpn.

Private Internet Access is an ideal name for this VPN company because that is exactly the service that they provide: privacy. One-click turn on and connection. Windows 7, Vista, XP, and NT/2k are all supported, as is Mac and Linux systems. Setup for these operating systems is also easy. Unmetered bandwidth and no logging mean there are no restrictions on the amount of traffic. Very affordable: $6.95 a month and $39.95 a year!

They have a really great android app that just came out and the cool 'kill switch' feature. Plus, they don't log!

Just bought their deal from SlickDeals, so far so good. Right on!

Visit Website

3 TorGuard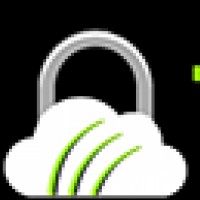 Visit Website
4
HMA VPN
This is the best! Oughta be the first
Very funny name for a VPN.
5
PureVPN
I was pleasantly pleased with the billing department at Pure VPN. I mistakenly applied for their services twice and received an invoice of which I was sure was paid. I inquired about it using the live chat offered as contact. I'm sorry I don't recall the name of the person assisting me but they were patient with clear understandable instruction. For the help and clarification I'm am grateful. As for the product it is better than the previous one I used. Pure VPN works with out any noticeable slow down or issues. Even though I've had this for only a few days I am pleased. Good customer service when needed will always be high on my list. Keep up the good work!
I worked with Nauman at PureVPN about an email issue that showed up after installing the PureVPN software. I was not able to get some of my messages out from all of my addresses, which are all in different domains. I had a good experience with Nauman as I was guided through the process of resetting the ports and testing the settings for behavior. After I saw one of the accounts made to work, Nauman then took the extra time to correct the other accounts for me. I thought this was very nice and I appreciated the convenience. I have had the same difficult with another VPN software and I didn't feel so good about things when all is said and done. I hope to have a long and solid relationship with PureVPN. We're off to a good start.
Using the service from China. I can only hope to find customer service like theirs in any industry. They are patient and work hard to solve any issues you have with their service.

I have recommended PureVPN to others who were having issues with their vpn service. They could not be happier now with PureVPN.

Sometimes the instructions could be a bit clearer but someone is always there to help you through any issues you might be having.
I'd like to give a special thanks to AMois, Dmitry, Kasper and whomever else helped, but am sorry to have forgotten their names.

Pure VPN is an amazing service for anyone who wishes to have total security and anonymity.

No one likes to have their info collected, whether it be meta data or other personal info. I'm not even comfortable checking my e-mail or logging into Facebook without being secure anymore.

A 10 in every category! You can't go wrong with Pure VPN!
6 ProtonVPN
7 VPN.ac
8
Surfshark
Best value for money.
9 Hotspot Shield
10
Mullvad
ExpressVPN? Nope, that has weak 1024-bit keys. (Not good in security)

NordVPN? Also nope. They don't disclose major security breaches immediately. (Also not good in security)

While both of them are probably great in privacy alone (I've never used a VPN tho), they're weak in security. And if your product is weak security-wise, then the private part of your product is useless.

So why are countless sources online recommending these two? Those sources are in ExpressVPN and NordVPN's affiliate programs, probably getting a free trial of those VPNs in exchange for a good review. There was once a VPN list recommending 10 VPNs and 8 of them were because the affiliate programs told them to leave a good review. (The two that weren't were Mullvad and ib.VPN)

Once again, I don't use a VPN (I instead use Tor sometimes), but if you need a trustworthy VPN, I'd go for Mullvad. I use their browser and it's absolutely great. (It's basically Tor but faster loading times (they ...more
The Contenders
11 StrongVPN
12
CyberGhost VPN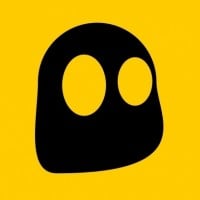 Best VPN provide ever! I've been using it for 3 years now without any problems! The servers in the US are great for streaming!
It's really awesome! It help me stay anonym online without anyone wathching my activity.
It's fast and powerful VPN. 9/10
Very helpful, thank you!
Visit Website
13 Windscribe
14
OkayFreedom VPN
It's okay, but it's not the best. And it's not the worst.
Kind of like how Costco advertises "quality" pizza. Their pizza isn't the best but also not the worst.
Doesn't bug you with ads. Doesn't keep logs. Is fast. Embraces five different identities (German, France, US, Swiss, British). Automatic recognition of blocked content. Easy to use. Made in Germany. One year $ 69.95. What you want more?
Tried Hotspotshield, messed up my computer. Tried plenty of others ended up with okayfreedom. Love the support.
15 AirVPN
16 Faceless.me VPN
17
Hola
If you want a malware-ridden VPN that logs you, definitely use this! But I doubt you want malware on your device, so never use it. In general, you've gotta pay to get a good VPN. (Proton VPN has a free version and it's good - it has unlimited data, you can use it for as long as you want, and it's by a trustworthy company)
18 Cargo VPN
19 Turbo VPN
20
VyprVPN
The apps are actually easy to use... which is actually not the case for most VPN software. I got the Premium package so I can have 3 simultaneous connections and any country I'd really want to connect to is represented with at least 1 VyprVPN server pop.
The software is really easy to use, but there are a bunch of more granular features, like their kill switch, that are nice to see on the platform. It's a little on the expensive side, but the features they offer make it worthwhile to me for the time being
I really like vypr. Speeds are great and I haven't had one disconnection since I've been using it. They seem to be expanding quickly too judging by the amount of server countries they've added recently.
Beautiful website and apps. As earlier comments, speed is fantastic. Support staff is good as well, knowledgable and quick to respond.
21
BTGuard
BitTorrent anonymously with BTGuard. Get unlimited speeds and bypass throttling now with our easy install. Compatible with uTorrent and Vuze
22 SecureLine Avast VPN
23 Ultrasurf
24 Opera VPN
25 UFO VPN
PSearch List