Top 10 Best Content Delivery Network (CDN) Providers
Having a fast loading website is key. Numerous studies have shown that the faster your site loads, the less likely people are to bounce, and the more likely they are to interact with your site, whether that be reading your content, adding comments or posts, or making a purchase. The problem is that regardless of how much work you do to optimize your code, images, databases, and server to maximize speed, you are at the mercy of the network between the service your site is hosted on and the end user. This may not make much difference if the distance is short, but if the person accessing your site is a continent away, the time it takes to load and render your website may be many times longer when compared to accessing the site locally.

A content delivery network (CDN) helps speed up your website, in part by shortening the distance between the person visiting your site and the server delivering the content. Your site, or at least some elements of your site, are distributed and cached on servers across the globe. That way, whether someone is accessing your site from Australia, China, the U.S., or the U.K., they can load your content from a local server instead of having to wait for it to be provided by your origin server. This can have a significant impact on load times while also reducing the strain on your hosting server. It can also save you on bandwidth costs.

Almost all of the top online retailers, banks, portals, brokers, etc., make use of a CDN. And with the range of options and pricing plans available today (including free services), a content delivery network is something that just about every webmaster should look into.

To help you get started, here is a list of the top ten best commercial content delivery networks.

The Top Ten

1 CloudFlare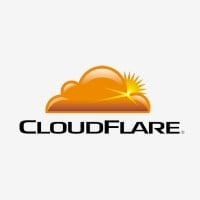 CloudFlare is a popular CDN provider that excels in enhancing website performance through its globally distributed network of data centers. It provides free SSL, DDoS protection, and customizable caching features.
Akamai is great for the big boys, but for the rest of us who can't justify a five-figure monthly payment for our CDN, CloudFlare is a great solution. At no charge, CloudFlare will provide their basic-level CDN, DNS, Always Online service, web page optimization, and website security features. Then, for only $20 per month, you can have this service expanded with higher priority performance, mobile optimization, and near real-time stats. And if you need even more, CloudFlare offers advanced web optimization for dynamic content and advanced DDoS mitigation.
The best one out there. Helped me a lot for my small websites.
Visit Website
2
Akamai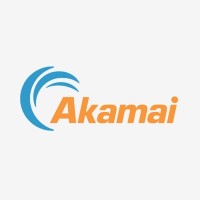 Renowned for its robustness, Akamai is a leading CDN provider that serves a large portion of the world's web traffic. It features intelligent routing, connection optimization, and advanced security features.
If you can afford it, they are the best. This is the company behind Facebook and other massive global web properties. In fact, Akamai claims to deliver between 15-30% of all web traffic. If you have a need for a top-notch CDN, and the capital to pay for it, then it makes sense to join the 96 out of the 100 top online retailers in the U.S. that rely on Akamai.
Akamai is the market leader in content delivery. The FIFA 2014 has been an excellent display of the flawless service Akamai provides.
Great performance - but customer service is taking a hit and their constant product changes don't help.
One of the best solution.
Visit Website
3
KeyCDN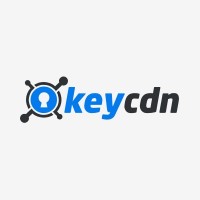 KeyCDN delivers fast, secure, and scalable solutions for businesses looking to optimize their content delivery. It provides features like real-time analytics, instant purge, and HTTP/2 support.
They are my favorite CDN as they have the best prices and still provide superb speed. I have been using them since more than a year on different projects (we got approx. 7TB a month). I like the clean and simple dashboard as this allows you to get the CDN setup quickly done. Also the reporting is nice! They have real time stats which are very useful when you start using them to check and verify if everything is running correct. Another important aspect for us is the support and they support team is fast and they know what they are doing (which is not always the case with other providers). They are nicely moving forward by adding new features and locations.

I definitely recommend to give them a try as they are the best cdn in my opinion. KeyCDN support now HTTP/2 as one of the first (if not the first) CDNs out there.
I was looking for a good alternative and a cheaper price than my current CDN provider. KeyCDN cut my content delivery costs in half and delivered fast speeds.
I prefer KeyCDN because it is simple to configure, and they offer the same price in all regions. Additionally, custom SSL is free! That rocks!
I'm very happy with this CDN. Best price. Top performance. Great support.
Visit Website
4
CDN77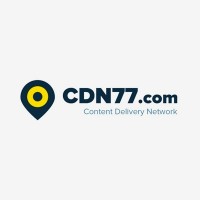 CDN77 provides high bandwidth speeds, data security, and flexible traffic pricing. It also offers real-time traffic stats and a user-friendly client area.
It is a dynamic company, quite professional. They helped me perfectly understand the functioning of the CDNs and set mine up in record time.

They add new functionalities to the control panel every time, they respect 100% maintenance periods (they have never affected the CDN itself, but the control panel).

The ease of configuration is very high, allowing you to choose the servers that you want to activate.

The price is one of the best on the market, I always have a perfectly reliable estimate of costs a few weeks in advance.

Finally, the team is excellent. I have always obtained very good support by email in a matter of minutes, for any doubt or incidence.

If all goes well, I will continue with CDN77 for a long time!
CDN77 has the best performance/price ratio out of all these CDNs listed above. They have outstanding coverage around the whole world and offer a pay-as-you-go service. Additionally, they have numerous world-renowned customers.

CDN77 is the most accessible solution, however, Akamai and CDNnetwork are still ahead in some aspects. If you can't afford a five-figure monthly payment for these CDNs, choosing CDN77 is the best option.
We choose CDN77 primarily because of the datacenter in Moscow, Russia and the power/price ratio. As we provide services for Russia-based customer, this was really important for us. Setup was pretty easy and fast, service is reliable and support outstanding. We can honestly recommend CDN77.
I am beginning so I was not really sure how to configure the whole CDN thingy, but this is no problem for these guys. Support staff walked me step by step through the whole process, and everything was done within 2 hours, along with a bonus added to the first payment. What a service!
5
StackPath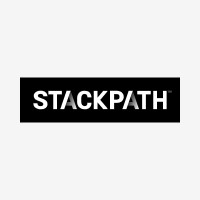 StackPath is a user-friendly CDN with an intuitive user interface and robust security features. It offers edge computing capabilities, DDoS protection, and intelligent routing to ensure optimal content delivery.
Pleased with the speed they cache images.
I use it. It's stable and cheap.
Visit Website
6
Fastly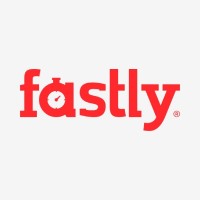 Fastly is a real-time CDN that stands out with its edge computing capabilities. It provides high-speed content delivery and offers a dynamic site acceleration feature for optimizing web performance.
7
CDNetworks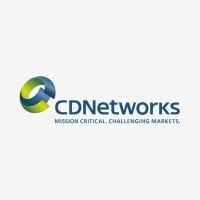 CDNetworks is a reliable CDN provider with a focus on enhancing web performance in challenging markets like China and Russia. It offers comprehensive security solutions along with its content delivery services.
Can offer you better performance than the market leader (Akamai) and are the only truly global CDN as they have POPs in China. Along with Akamai, they are the only other Tier One provider who can accelerate dynamic content on your website, which accelerates your transaction space. So effectively, they are cheaper and better performing than Akamai.
I used to work with CDNetworks when the Korean government supported the launch of the online gaming global service platform (GSP) with its website, www.gamengame.com.

As the director for that program, I was in the position to choose which service we would apply. In fact, we used Akamai for the first 3 months, but soon we switched to CDNetworks.

We needed flexibility in using the content downloading infrastructure, and CDNetworks knew our needs and satisfied us.

If you consider CDN regardless of your cost, then you have several options. But if you want to meet a CDN open to your requirements, CDNetworks will be the best.

David Kim / MarkAny
Impressive tier 1 service. Every test I have ever seen puts CDNetworks ahead in performance and availability - even against Akamai. Better emerging market reach (China, APAC, Russia, South America, Africa) than Akamai as well, with equal EU and US performance. Pricing seems to be about 20% better than AKAM, though somewhat higher than tier 3 (Limelight, Amazon, L3). If you are considering Akamai, you should check out CDNetworks.
Having been an IT Director for the last decade and having worked with a number of CDN vendors, I can honestly say that from a global performance standpoint, CDNetworks is peerless. Despite being cheaper than the market leader.

- Edward Ho, CIO
8
Amazon CloudFront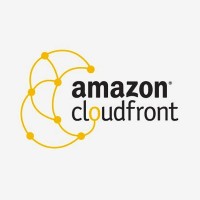 Amazon CloudFront is a part of the AWS suite and provides a scalable and secure CDN service. It seamlessly integrates with other AWS services, making it an appealing choice for businesses already using Amazon's cloud services.
Pay as you go service leveraging the expertise of the world's largest online retailer.
9
Microsoft Azure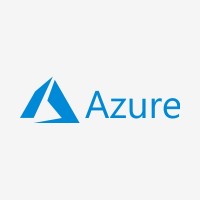 Microsoft Azure CDN combines scalability, reliability, and security with seamless integration into the Azure platform. It offers advanced analytics, and its global network ensures fast content delivery, regardless of user location.
10
CDNsun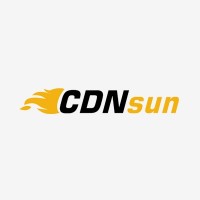 CDNsun provides a cost-effective content delivery solution for businesses of all sizes. It offers a wide array of features including video streaming support, SSL security, and real-time traffic analysis.
CDNsun has very good prices, and with them, you pay as you go. They have an extensive network, and they provide help with the integration of CDN. Additionally, they offer Shared SSL for free, along with a free trial.
I have used Cloudflare, but now I use this; more effective pricing model for me. I pay only for data transfer.
Very satisfied.

1. Surprisingly extensive world coverage.
2. One month free trial.
3. Very low price compared to the other CDNs.
4. Award-winning support! They helped me a lot.

Rebecca
They have a very large CDN network, and in my humble opinion, the best PAYG prices.
The Contenders
11
Edgio
Edgio is a CDN provider specializing in edge computing. It focuses on the distribution of high-bandwidth content, offering solutions for caching and streaming to provide faster and more reliable delivery.
Professional and no fine print nonsense service.
Best CDN for video delivery based on our testing!
12
CacheFly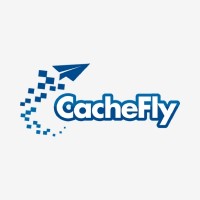 CacheFly touts its reliability and speed, boasting a 100% uptime guarantee. It offers a variety of plans for businesses of all sizes, and is a good choice for multimedia delivery due to its superior throughput performance.
CacheFly works like you'd expect. The people at CacheFly are great to work with.
CacheFly is speedy, reliable, and the price is right. It just works. Good network locations. No config changes needed.
13
Imperva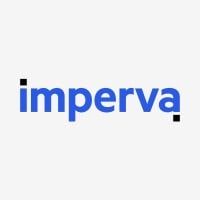 Imperva offers a secure CDN solution, integrating DDoS protection and a Web Application Firewall (WAF). It optimizes content delivery through dynamic caching and content compression features.
Easy, very fast to implement, no recoding required, and doesn't need to fully hijack your domain for it to work.
The real plus with Incapsula is that it has a well-integrated, non-third-party WAF and DDoS mitigation service. When CDN offerings have become so homogenous, this detail sets them apart.
14
Leaseweb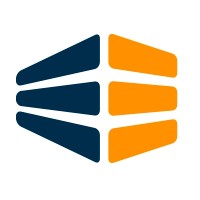 Leaseweb CDN is a robust solution for businesses looking for reliable content delivery with real-time statistics and log access. They provide solid video streaming services and an easy-to-use API for seamless integration.
15
CDNvideo
CDNvideo is a global CDN provider that focuses on live streaming and Video-on-Demand (VoD) services. It offers 24/7 support, traffic analytics, and a network capable of handling spikes in demand.
Very good and fast CDN and cloud services with low rates and excellent technical support.
16
CDNify
CDNify is a flexible CDN provider that offers simplicity and performance. It provides unlimited requests, free SSL, and a user-friendly dashboard to help businesses optimize their web content delivery.
CDNify is a "pay as you grow" service, which is aimed at startups and developers. It's easy to use and instant to set up, and it works very well too. They have a large number of PoPs globally backed by a solid support team.
Very good pricing for and for the speed it's the same with other big names. Sometimes it's faster.
Amazing CDN for anyone looking to integrate custom SSL as there are no integration charges. Pretty awesome!
17
CloudOYE
CloudOYE is a CDN provider that offers services to enhance web performance and data security. It provides Geo DNS support and uses edge servers to reduce latency and ensure fast content delivery.
Best in terms of Website Hosting.
Great support and service...
18 ITWorksMe ITWorksMe provides tailored CDN services for businesses in the Middle East and Africa. It specializes in video streaming and digital media delivery, with features like transcoding, encryption, and 24/7 monitoring.
19 BelugaCDN BelugaCDN is an affordable CDN provider that offers advanced IPv6 network capabilities for efficient content delivery. Its dual-stack network architecture ensures high-speed delivery and enhanced user experiences.
20 QUANTIL QUANTIL prides itself on its global coverage with a particular emphasis on providing content delivery services to emerging markets such as China. It offers customized CDN solutions for businesses of all sizes, with applications in video streaming, gaming, and more.
21
Conversant
Conversant is a robust CDN provider with a suite of advanced marketing technologies. It delivers dynamic, personalized content to users worldwide, and its platform also supports targeted advertising and personalization.
Strong presence in Asia Pacific Region, perfect for content providers looking to deliver their content in APAC. Also provides WAF and Anti-DDos services as value added services to the CDN solutions. Support team is committed and reliable too.
Largest CDN Federation in Asia and has three PoPs in India as well
22 Medianova Medianova offers a CDN solution optimized for software delivery, gaming, and streaming services. It boasts patented technologies that enhance speed, security, and scalability of content delivery.
23
Bunny CDN
Bunny CDN is a reliable and user-friendly CDN provider with a focus on performance and cost-effectiveness. It offers a range of services like free SSL, global reach, and instant purging of content.
This is truly a masterpiece among CDN providers. Get in now before it becomes mainstream and pricey!
Probably the cheapest CDN out there, but the performance is still great.
24
5centsCDN
Pay as you Go CDN

Accelerate your website today with Their new pay as you go plan. Only pay for what you exactly use. Per every GB. Get started today!

Do you deliver software, video or games? Get started today!

$15 FREE credit & 10 GB storage is on us on sign up! 1.43 cents per GB globally.
25
Gcore
"We evolved World of Tanks with G‑Core Labs support, overcoming challenges and reaching new heights together. Believe me, it takes years to build an always-on infrastructure that can handle over a million PCCU"

Victor Kislyi CEO, Wargaming.net
PSearch List