Top 10 Magento Sign Design Tools
The advantages of signage and banners over other forms of advertisement is that they are more economical and speak for the business 24 hours a day. The way signs and banners serve their purpose is by attracting attention and creating awareness about the product or service. Sign printing businesses based on Magento e-commerce platform, who want to take the leap of faith and invest in a web-to-print sign designer tool can do well to take a look at the following list of 10 sign design tools and their features.

The Top Ten

1 Brush Your Ideas

Signs, posters and banners can be designed and printed with help of BYI designer tool. The printer/admin can limit the number of colors that can be used in printing custom signage and banners. User can download the picture of custom signs, banners after they're finished designing. They can check a full screen preview of the product design.

Visit Website

2 inkXE

The inkXE sign design tool comes with pre-decorated sign design templates. User can put to use cliparts, fonts, text effects and image effects of the tool to customize the signage and banners. User can vary the height and width of the banner in the design studio. User can browse background pattern for custom signs and banners in their device or use the tileable options.

User can upload images from Facebook, Instagram and their device for printing it on the custom signage. The designer tool gives real time updates of cost of printing custom signs and banners while the user's design is underway. The designer tool offers the user a 3D preview of their custom sign design before they place their order. User can copy the design of one side of the banner and use the same design for anew side. They can save the design o f the custom sign and also share this design on social media.

Admin can set variable print and price rules for custom signs and banners printing. They can allow ...more

Visit Website

3 Product Designer Canvas

The printer can turn on or turn off any feature of the designer tool. The tool provides printer ready-to-print files and vector outputs. User can upload images from PC or from various social media platforms.

Visit Website

4 No-refresh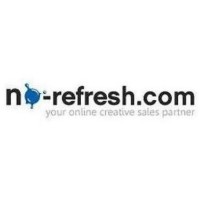 No-refresh is a one stop destination for high-performance online product design software and tools . This software, including t-shirt designer tool, skin designer tool, etc . , are quite versatile and can be used to create designs for a range of products . They are fitted with some of the most stunning ...read more.
5
LiveArt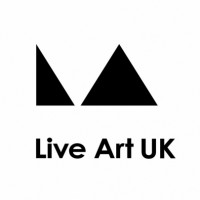 Live Art Development Agency, also commonly known by its acronym LADA, is a publicly funded arts organization and registered charity founded in London in 1999 by Lois Keidan, who is currently its Director, and Catherine Ugwu.
Liveart is a responsive tool, it works equally well on desktops, tablets and smart phones.
The printer/admin can set custom price rules for printing signs and banners. They can manage cliparts, fonts and colors.
6
App Customizer
App Customizer provides users multiple sides preview. The preview can be rotated 360 degrees. The printer gets high resolution print-ready output file in SVG, PNG, PDF, JPG formats. They can manage cliparts, color, font and artworks.
7
GoMage
With GoMage product designer, different parts of the design can be charged separately. It's a responsive tool that supports mobile devices. User can upload images to customize the design template.
8
Magento Premium Online Product Designer Extension
The designer tool presents ready-made sign design templates to the user for personalization. The printer/admin can manage cliparts, fonts and design templates.
User can preview design with zoom.
9
Mage People
Mage People come with a simple user interface. The admin sets price rules for image, text, cliparts, etc. The tool allows the printer to download different parts of the design separately.
10
Design'N'Buy
Design'N'Buy online Magento sign design tool is easy to manage and user-friendly for the signage industry. Let users can create visually appealing signs that include a world of shapes, materials, sizes, colors, typestyles, or special features.
BAdd New Item