Top Ten Cartoons I Like but Almost Everyone Doesn't
Most cartoons are entertaining for most people. However, that's not always the case for some. These cartoons, in most people's opinions, are terrible. Although to me, they are some of the most appealing. Keep in mind that this is my opinion and you're allowed to disagree with me. However, you may not bash me, but just list your calm opinion.
Enjoy. (Going from 10 to 1.)

The Top Ten

1 The Problem Solverz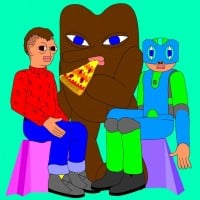 The Problem Solverz is an American animated television series that aired on Cartoon Network. Created by Ben Jones, it follows Alfe, Horace, and Roba, a group of detectives in their troubled town, Farboro.
This cartoon can be comedy gold to me, and the characters all have unique personalities that can appeal to me in some way. Horace is calm and collected, Roba is the smartest one in the group (referred to a nerd in Alfe's opinion), however, Roba can be easily angered or stressed and is anxious, and Alfe is somehow like that one loud friend that you like half of the time.

The animation isn't the best, and the art style can take some time to get used to. And with the flashing patterns and neon colors, it limits it's audience. But, overall, one of my personal favorites.
2
Teen Titans Go!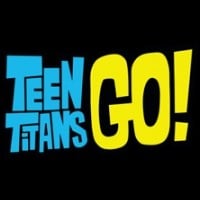 'Teen Titans Go!' is an American animated television series produced by Cartoon Network. The show follows a superhero group called the Teen Titans, and shows what happens when they go home and have silly adventures. This show is Cartoon Network's revival of the popular 2003-2006 American animated television show, 'Teen Titans'.
This show is again, one of my favorites, despite being aimed toward younger kids. The art style is, in my eyes, cute. It appeals to those who aren't very fond of realistic styles, such as myself.

The jokes are pretty funny to me, at the very least (the Shrimps and Prime Rib episode got me giggling for some reason). The voice acting isn't all that bad; in fact, I think it fits well with the characters' personalities.
I personally like this cartoon. I recommend it if you love humor.
3
Pig Goat Banana Cricket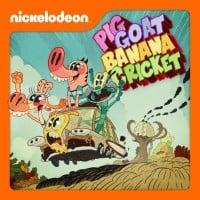 Pig Goat Banana Cricket is an American animated television series created by Dave Cooper and Johnny Ryan for Nickelodeon.
This cartoon didn't last very long, but when it premiered, I have to admit that I wasn't that interested. That changed, however. If you already found out, I'm a weird person.

I sat through an episode, and I was hooked. Basically, PGBC is a cartoon about 4 friends living together and going on bizarre adventures.
It's a bit funny, and most of the characters are likeable.

Specifically Goat and Cricket for me, at least.
I don't recommend this cartoon for a huge crowd, but you can try it.
4
Uncle Grandpa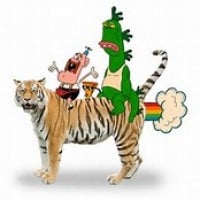 Uncle Grandpa is an American animated television series created by Peter Browngardt for Cartoon Network that premiered on the network on September 2, 2013. The series is based on Browngardt's animated short of the same name from The Cartoonstitute.
This cartoon is comical, and has gotten a place in my heart for being so likeable (for me at least). This cartoon is pretty interesting and I find it creative.

I mean, it's not everyday that you see a cartoon involving a man who's everyone's uncle and grandpa, a lizard man with incredible strength, a slice of pizza who boasts about his so-called "awesomeness" and a tiger who flies.

This cartoon, I recommend. If you like weird but fun adventures that is!
5
Pac-Man and the Ghostly Adventures
No, not the video game.

Obviously, there's more people that like this show than just me. However, that's not the case for some people. Believe it or not, although not a lot of people hate it, some do.

But me, personally? I like the character designs, the animation, and the art style. I really like how the eyes look. It gives you a positive vibe that I can't describe.

The voice acting is amazing, to be honest. It really suits the characters, and the 4 main ghosts especially have unique and fitting voices.
6
The Cleveland Show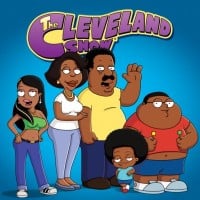 The Cleveland Show is an American adult animated sitcom created by Seth MacFarlane, Richard Appel, and Mike Henry for the Fox Broadcasting Company as a spin-off of Family Guy.
Allow me to briefly switch from kid friendly shows for just a bit.

I'll be honest, this show isn't as bad as most people make it sound. The humor may not hit you at first, but it's funny at times. The character designs are unique, and the voice acting fits very well.

However, I don't watch it all the time, but still, it's one of my favorite cartoons out there.
7
Clarence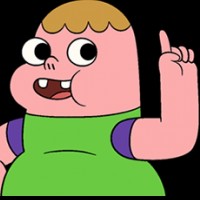 Clarence is an American animated television series created by Skyler Page for Cartoon Network. The series revolves around a young boy named Clarence and his two best friends Jeff and Sumo. Page, a former storyboard artist for Adventure Time and revisionist for Secret Mountain Fort Awesome, developed the series at Cartoon Network Studios as part of their shorts development program in 2012.
Back to kid shows for now.
This show didn't have a good reputation at first. Now it does (I think), but there are still people out there who don't like it.

Now let's start with the fact that I don't watch it a whole lot. But, when I did, Clarence's character reminded me about how some of us acted when we were younger. Pure, childish, and free.

And along came Sumo, who added a bit more humor to the show.
And last but definitely not least, Jeff, who is like that one nerdy kid who is likeable.
Not the best, but one of my favorites.
8
MAD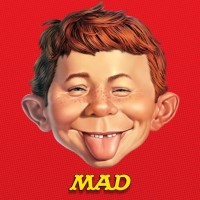 MAD is an American animated sketch comedy series that aired from 2010 to 2013. Based on the humor magazine of the same name, the show features parodies of popular movies, TV shows, and other aspects of popular culture. Its rapid-fire delivery and wide array of comedy styles have made it a hit among younger audiences. MAD received positive reviews for its creativity and its ability to appeal to both kids and adults.
MAD is an lesser known kid's show that aired on Cartoon Network for a short while, based on the magazine more aimed toward teens or adults. Not a lot of people like it, and I'll be honest, it's easy to see why.

However, this show can be funny with the subjects this show parody. It's pretty funny, but can gross people out.

Still, one of my favorites. However, not the best show to watch while you're trying to eat your spaghetti-o's.
9
Fish Hooks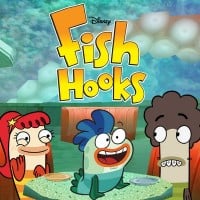 Fish Hooks is an American animated television series created by Noah Z. Jones which originally aired on Disney Channel from September 3, 2010 to April 4, 2014. Twenty-one episodes were ordered for the first season.
I haven't seen this show in a while, but I remember liking it. I still do, but not as much as I used to. I barely watch it anymore, but I'd watch some clips sometimes.

The characters are not too likeable, but I like them. And I didn't even know most people didn't like it.

The humor is ok, not the best, but ok. I would watch it again, but I'm not that interested in it anymore. I'd give it at least a 4 out of 10.
10
Breadwinners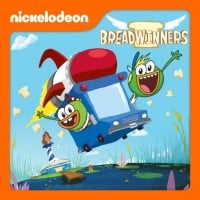 Breadwinners is an American animated television series created by Gary "Doodles" DiRaffaele and Steve Borst for Nickelodeon. ...read more.
Ehh, this show's tolerable to me. Not the best, but not the worst. Not one of my most favorites, but not that bad either.

Besides the many butt jokes, the characters have fitting personalities, voices, and designs to them.

Not the best cartoon, but not the worst, either.