Top Ten Annoying Dora the Explorer Characters
we all hate Dora, but who do we hate most? Share your opinion!
The Top Ten
1
Dora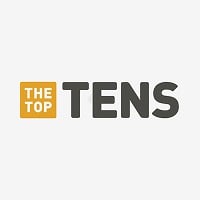 Dora is the main protagonist in the show "Dora the Explorer". Her main occupation is exploring with her monkey friend, Boots.
She looks like a homeless drunk who lost all her teeth
The main girl of this bad franchise. She is also blind and deaf. - MarioMaster101
Well at least you probably haven't heard of Dopey Dora.
Dora Spoone
I hate Dora
2
Boots
He is the caillou of dora the explorer
I can't wait for him to fall into quicksand!
3
Map
Never shuts the heck up - CutiePoops
We'll Tear Him To Shreds
HE SHOULD SHUT HIS MOUTH
WITH HIS UGLY SONG
SHUT UP MAP OR I WILL SHRED
YOU IN FIRE

EVERYONE KNOWS YOU ARE THE MAP
Tell the Flat Earth Society that the Earth is Dora's map.
4
Swiper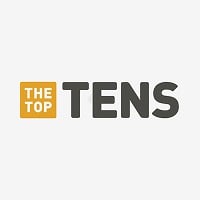 Swiper is the main antagonist in Dora the Explorer, appearing in nearly every single episode. He is a sneaky orange fox. As his name implies, Swiper steals or attempts to steal key items that help Dora on her adventures. Clever as he is, Swiper never manages to take Dora completely by surprise; an ominous ...read more.
If only life was easy enough to say
MURDERER NO MURDERING
ROBBER NO ROBBING
BULLY NO BULLYING
Come on swipe or you're not gonna let them saying swiper no swiping will stop you
I think Swiper is just doing this for fun. He is not that bad. But why do the other characters think he is evil? THEY CAN'T EVEN TAKE A JOKE! Keep doing what you're doing Swiper, I'm really glad that you are having a lot of fun outside. Now go show Dora who's boss! I'm proud of you.
Swiper is funny, but the others are not.
5
Backpack
We Shall Take A Giant Crap In Backpack
SHUDDUP please - CutiePoops
6
Tico the Squirrel
Tico is my Squigga
7
Benny the Bull
Benny the bull always has the same "too cheerful" expression. Like he probably strangles barn cats in his time off.
8 Isa the Iguana
9
The Grumpy Old Troll
This guy looks like The Lorax
10
Dora's Mom
Dora's Mom should've got an abortion with her
They raised that demon.. - CutiePoops
TAKE DORA HOME NI-
The Contenders
11 Diego
12
Dora's Dad
No you don't know the difference between fiction and reality.
He and dora's mom are bad parents
13 Baby Jaguar
14
The Cursor
Why is it even necessary? - CutiePoops
Nobody Gives A Crap About The Blue Pointless Cursor
15 Abuela
16 Big Red Chicken
17 Alicia
18 Emma
BAdd New Item