Top 10 Most Anticipated Superhero Movies of 2017 and Beyond
MegaSoulhero
Well it's been a while since I made a list. And Comic-Con just recently happened. So I figured we could discuss the upcoming superhero movies from 2017 and beyond that we are the most excited for.
The Top Ten
1
Avengers: Infinity War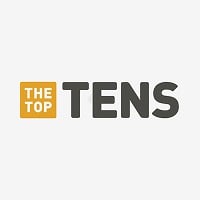 I am very angry right now. I did a whole rant on this, but Comic-Con has some terrible security! They showed the Infinity War trailer at the Marvel panel, and it got leaked! I'm just glad I got to see the trailer at D23 in good quality. And it was AWESOME! I am very excited for this movie! Thanos actually seems like a threat, we see the heroes interacting with other heroes, it's gonna be epic! So many superheroes in one movie! How could you not love that!? I still wish they didn't show us Peter Parker in his new suit. I knew he was gonna wear if, but I still wanted to wait and see him wear it in the movie. But that's the only negative I have with the trailer. Thanos didn't seem like much of a threat in his other appearances, but he actually looks terrifying now! I can't wait to see all the Marvel heroes team up to stop Thanos! Definitely a movie to look forward to! - MegaSoulhero
Tom Holland will play Spider-Man!
2
The Incredibles 2
I am very hyped for Incredibles 2! Unfortunately, they didn't show a trailer for this movie at D23. Instead they showed a clip. It involves Jack Jack fighting a raccoon. So I'm guessing this is a crossover with Guardians of the Galaxy. Lol. Also, Bob finds out Jack Jack has super powers. Which is a great because that was a question I had about the first movie. When Syndrome kidnapped Jack Jack, he used his powers to protect himself. It wasn't very clear that the others still didn't know he had powers. But at the D23 panel, Brad Bird confirmed that the family still doesn't know. Also, this movie takes place right where the first movie left off. Their house got destroyed and they have to get a new one. They gave us a lot of interesting details about the movie. It makes me very excited! - MegaSoulhero
The Incredibles is one of my favorite animated movies of all time, I'm so excited for this sequel! - PeeledBanana
The prequel is the best animated movie! Been waiting for this for 10 years. - ParasN2000
The only movie on this list that I'm actually excited for. - phillysports
2 Comments
3
Thor: Ragnarok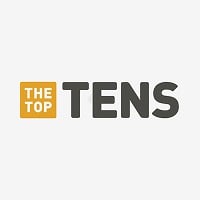 This movie is going to RagnaROCK! I have never loved a Thor movie, but I think I'm going to love this one! It's everything that the first two should've been! They showed a new trailer for the movie at Comic Con. Of course, I didn't go to that panel because the line was crazy long! But they released the trailer to the public and I loved it! Hulk actually speaks! Finally! I have been waiting for that! The first two Thor movies weren't great, but I'm hoping this one will be great! - MegaSoulhero
I'm so excited to see this, and since I believe in the north gods, I believe this will be another great Marvel movie. - darthvadern
4
Black Panther
So pumped up!
I really want to see this movie. The Black Panther is bad-A awesome & I liked Chadwick Boseman in Civil War.
You saw Civil War, right? Black Panther was awesome in it! And his movie looks awesome! I was so close to meeting the cast of the Black Panther movie. I was at Comic-Con and they were signing autographs at the Marvel booth. And I missed it. I'm at least glad I got to see Chadwick Boseman in person at D23. He's such a great guy. I think the thing that excites me the most about this movie is that it's the first MCU film to consist mostly of an African American cast! I'm also African American. So I'm happy. Lupita Nyong'o is also in the movie. I never really cared for Lupita, but she was a perfect choice for the movie. This movie looks amazing! - MegaSoulhero
5
Deadpool 2
The teaser trailer for Deadpool 2 was first shown in theaters in front of Logan. I loved the first Deadpool movie! This one might be awesome as well! I can't wait to see Deadpool break the 4th wall in different ways! Josh Brolin will be in the film as Cable. He also plays Thanos in the Marvel Cinematic Universe. Josh Brolin is a perfect choice for Cable! This is a movie to look forward to! Just leave the kids at home. - MegaSoulhero
I don't know how to feel about this... - TwilightKitsune
6
Captain Marvel
God I'm so excited for Captain Marvel! It's gonna be amazing! Brie Larson is going to KILL it.
I don't know much about Captain Marvel. The reason I'm looking forward to this movie, however, is because it will be the first MCU film to have a female as the main character! Yeah. That's actually the only reason. - MegaSoulhero
7
The Batman (2018)
Justice League is going to be terrible! Did you see the latest trailer? I mean, what even was that!? It looks like a fan film! However, I'm really excited for the new Batman movie! No trailer has been released yet, but one of the few good things about Batman v Superman was Batfleck! Ben Affleck gives such a great performance as Batman! And he is finally getting a solo movie! Although, I feel like he should've gotten a solo movie before Batman v Superman came out and before Justice League just so we could get used this version of the character before having him team up with other heroes. DC tries too hard to compete with Marvel that they're rushing these movies! The only good movie that came from the DCEU so far is Wonder Woman. And I like Suicide Squad, but I know a lot of people hate it. I feel like I'm the only one who likes Suicide Squad. I'm sure the upcoming Batman film will be good. It's being made by a good director. I doubt it will be better than the Dark Knight though. NO ...more - MegaSoulhero
8
Ant-Man and the Wasp
I bet Edgar Wright wishes he never left Ant-Man. Actually, I read that he never even saw Ant-Man and never will. Someone's salty. Still though, Peyton Reed did an excellent job. I really enjoyed Ant-Man. During the first post credits scene of the movie, we get a look at the Wasp suit which will be worn by Hank Pym's daughter, Hope van Dyne. So we'll get to see them team up in the sequel. Paul Rudd is honestly one of my favorite people in the MCU because he is absolutely hilarious! And this is coming from a guy who doesn't really care for the humor in most Marvel movies. He was also one of my favorite things about Civil War. Can't wait for this movie. - MegaSoulhero
9
Guardians of the Galaxy Vol. 3
I have absolutely no idea what will happen in this movie. I just hope it's better than Vol. 2 which was pretty disappointing. I'm hoping that they actually focus mostly on the story rather than the humor. That's something that Vol. 2 did wrong. The humor got in the way of the story. I know it's supposed to be a comedy, but there's a way of balancing the important things and the humor. The first movie did this perfectly! It will also be great to see Mantis doing more things with the Guardians. Plus, the soundtrack will most likely be awesome! As usual! - MegaSoulhero
I hope it will succed, I loved the first. - darthvadern
10
Spider-Man: Homecoming 2
Spider-Man Homecoming was good. Not the best Spider-Man movie, but still good. And they're making a sequel. Which I'm pretty excited for since I still enjoy Tom Holland's performance as Spidey. Just a heads up, I'm gonna be spoiling the first movie. I wonder what will happen now that Aunt May knows that Peter is Spider-Man. Some people say that he could convince her that it's just a costume. However, in the movie, May knows that Peter sneaks out every night and that he hangs out with Tony Stark. So if you put those together, it becomes pretty obvious. Aunt May is smart enough to know what's going on. Also, in the Infinity War trailer, they show Peter with his new suit. So I'm guessing the whole sequel will be him with that new suit. I also can't wait to see him ACTUALLY using Spidey sense! I hope this movie will be better than the first one. - MegaSoulhero
Another one? - VideoGamefan5
The Contenders
11 Wonder Woman 2
12 Spider-Man Animated Movie
13
Gotham City Sirens
Well, since it's being rushed and directed by the same hack who ruined Suicide Squad it'll probably be disappointing and cringy like Rough Night & Girls Trip.
14
Spider-Man: Homecoming

15 The Amazing Spiderman 3
BAdd New Item