Best Basketball Players of All Time
rhamilt
The most dominating and revolutionary players ever.
The Top Ten
1
Michael Jordan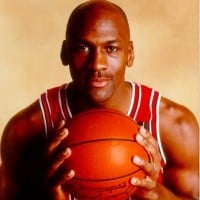 Michael Jeffrey Jordan, also known by his initials, MJ, is an American retired professional basketball player.
Best player the world has seen and will see. Just looking at him inspires you to become a basketball player. No matter what anyone says, Jordan is the best basket-baller.
Amazing how quickly people forget how good he was. Bobby Knight who coached him in the 84 Olympics once made a statement saying he is the best player to ever play any team sport. Knight might has been an ass at times, but he knew talent and if one of the few who knew Michael would be as great as he was. He also made Pippen and Rodman the players they are due to his desire to win. Paul Westfall after getting beat by Jordan was asked by reporters did you say you had to stop Michael. Westfall replied, nobody can and we never said we could, the only way stop Michael is rip his heart out. He was red in the face and left the podium. How many great players did he keep from winning a championship: Charles Barkley, Reggie Miller, Karl Malone and basically everyone on the Dream Team unless they played for the Bulls or when Jordan was playing baseball, Hakeem O. Who was picked a head of Jordan in the 84 draft. It was a good pick, with Jordan playing baseball he was able to win 2 championships ...more
The best player ever! Everybody will know the one who is going to surpass him. (if that day will ever come)
Michael Jordan is not just the best basketball player but the athlete ever he was the strongest pound for pound non injury prone because of his fitness. His era was the most competitive era ever every night they played the went up the best back then he was always doubled teamed a lot of times triple team and he still dominated he came to the NBA in his early twenties he retired for two years he rookie year he sat out because of a broken foot but still dominated and still has all the records an 6 championships would of been 8 if he didn't leave the game for two years. Kobe came two the NBA when he was 17 and he's still playing in a league now that has no defense this why he scored 80 points big deal there's no defense now he has been in the league now for about 14 years which years that THE KING has played an still not even broken half of Jordan THE KING's record and someone said Kobe is the best check the stats man stats don't lie. And only have 5 rings because he met Shag and many ...more
1733 Comments
2
Magic Johnson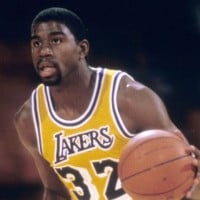 Earvin "Magic" Johnson Jr. is a retired American professional basketball player who played point guard for the Los Angeles Lakers of the National Basketball Association for 13 seasons.
Seriously, you put Iverson ahead of Magic Johnson? You have lost all credibility with 98% of your audience. No one on this list exhibited the versatility, vision and capability to make others around him better than Magic!
Now Magic what a player the most unselfish in NBA history he has the highest assist average in an NBA career ever he lead the lakers to the NBA crown when he was just a rookie but yet didn't win rookie of the year he has 4 rings 3 MVP's and way way more awards he is a great player and if he didn't retire on his 12 season he would probably be at the very top at this list or at least second because he was probably the best of the era he played. - logankulas
Magic could easily play point guard, shooting guard, small forward, and power forward. He once played center in 1980 nba finals and won with kareem injured in game 6. The bulls struggled when Jordan played the point because he was not good at distributing. Jordan was too small in size and did not have the strength to play small forward at his prime.

Overall Talent
While I do give Michael Jordan the edge in scoring, Magic had more all around talent. He has 100 more triple doubles than Michael Jordan did even though he retired at only 32. Magic Johnson was the best passer the game has every seen not even john stockton, jason kidd, steve nash, or chris paul can pass as good as Magic Johnson. Magic Johnson was best rebounder who played out of any guard position averaging 7.2 rebounds a game for his career.

Competitiveness
While Jordan did win 6 rings. Magic Johnson won 5 rings in the 1980's era that was best in basketball there was celtics who had bird, mchale, and ...more
Come on. I don't even support Lakers and I'm still giving magic a good review. He will remain to be the most legendary basketball player ever.
I support Oklahoma city thunder - SnoopDoggedyDog
284 Comments
3
LeBron James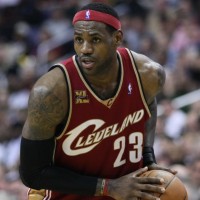 LeBron Raymone James is an American professional basketball player for the Los Angeles Lakers of the National Basketball Association. LeBron has played for the Cleveland Cavaliers, Miami Heat, and the Lakers.
Kobe is great but LeBron James fantastic he can dribble he can shoot he can do anything he would be the next Michael Jordan in the next few years because he has got amazing potential and he won back to back MVP's I mean who else can do that - logan101
Lebron James is the greatest Small Forward right now in NBA but he is the right now in NBA Larry Bird and Kobe is Magic Johnson Kobe said he's number 1 idol in NBA is Magic Johnson! Kobe wants he's jersey number is 33 but Kobe said 33 is on Kareem Abdul-Jabbar so he's jersey number now is 24
Lebron is the best he shines over Kobe in every way. I think he's better than Jordan too all he needs are the rings and enough said. People don't give Lebron his credit just as people don't Eminem his credit well we all know Eminem is the best rapper alive and Lebron is the greatest ball player ever to touch a basket ball!
Lebron is the 2nd best but Eminem is overrated as hell and not the best - venomouskillingmachine
The man is lebron james! Been to the finals by himself with a bum ass cavaliers team! Every time kobe won a ring he had a squad! As a matter of fact the first three rings were shaq because the year after he left in 06 shaq won a ring with the HEAT. What did kobe do that year? Hit 81 points against the raptors? Come on man! The young boy couldn't even make the playoffs. Kobe has never been without a big man, he a hoe always waiting for some big men to save his ass just like bynum, gasol, and odom rescued his dumbass. Not mention all kobe has is that mid range jumper. Lebron is all 5 basketball positions in 1! He could block the biggest centers like he stuffed kevin garnett last years playoffs, he could guard the fastest point guard like he guarded derrick rose in last years playoffs. The man is just an all around athlete. He is gonna be number 1 just give him time!

1- Michael Jordan (for now)
2-Lebron James
3-Kevin Durant (if he keeps it up)
4- Kobe bryant
1317 Comments
4
Kareem Abdul-Jabbar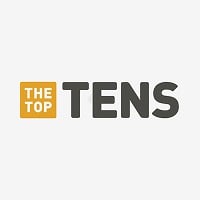 Kareem Abdul-Jabbar is an American retired professional basketball player who played 20 seasons in the National Basketball Association for the Milwaukee Bucks and Los Angeles Lakers.
No one could guard the sky hook. Most points scored in a career - not even close
Most points scored in the history of the NBA- He has so many blocks as well as some great assists. That is why He deserves number 1
Oh yes he scored the most points he should be first doodoo head
THE GOAT 2ND MICHAEL. Try blocking the sky hooker.
234 Comments
5
Wilt Chamberlain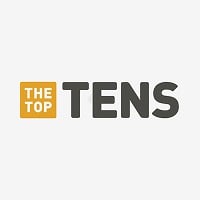 Wilton Norman "Wilt" Chamberlain was an American basketball player . He was born on August 21, 1936 in Philadelphia and died on October 12, 1999 in Los Angeles due to heart failure . ...read more.
He averaged 50 points in a single season
Scored 100 points in a single game
Got 55 rebounds against the Celtics led by Bill Russell (2nd all time career rebounder behind chamberlain)
Had a 33 game winning streak
Of the 62 times more than 60 points have been scored by a single person in a game, 32 of those times were by Chamberlain
Blocked shots were recorded after he retired, but Harvey Pollack asked his statisticians to count Chamberlain's blocks, and they got up to 25 one night. Well above the record for most blocks in a single game.
Elgin Baylor said that Chamberlain was the only player that could dominate on both end of the court. He recalled one particular game against the bulls where he blocked every single shot for 4-5 minutes and how no one from the bulls could get a shot in.
In a sport where one game is 48 minutes for a season he averaged 48.5 minutes a game, thanks to overtime.
Bill Russell, the man who won more rings than he has fingers, said that ...more
Wilt's cool, but I feel he's overrated. If he was a NBA player in 2016, he would average 15-15-2 AT BEST. - EspioTheChameleon
Wilt Chamberlain was by far the most underrated player to ever play basketball. People are so quick to discredit Wilt by saying he played "lesser" quality players and would not be as dominant in this day and age. Kareem Abdul Jabar, Willis Reed, Bill Russell, Nate Thurmond, Wes Unseld were all excellent players who played in the post at the same time as Wilt, are you saying they weren't quality basketball players. He played 48.5 minutes a game in chucks, and all 82. He averaged 8 assist a game as a center in season, his records in scoring and rebounding remain untouched. Wilt Chamberlain was the greatest player to ever play on the hardwood.
Best ever you are crazy if you think Michael Jordan is better
Wilt all the way
Kareem second then bill russell
It is unfortunate that Wilt did not play in a modern era. Wilt was easily one of the most physically gifted men in history. To put it in perspective Shaq bench pressed near 300 on the other hand, in his late 50's Wilt could lift 500 pounds. Wilt unlike other big men was able to dribble. Wilt had spent some time with the Harlem Globe Trotters and there he gained some handles as well as becoming a good passer. Some argue that Wilt was only great because he was playing with low level talent and could only jump and back down like a bulldozer. A lot of people do not know that wilt was the only Center to lead the league in assist averaging 8 in one season, and keep in mind he got those assist playing with sub par talent. Despite Wilt being most know for just garbing rebounds and just doing a little finger role a foot away from the basket people forget that Wilt also had a killer fade away jumper that was successful because of his length and how the fade away took away all the strength ...more
292 Comments
6
Larry Bird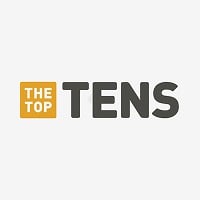 Larry Joe Bird is an American retired professional basketball player who played for the Boston Celtics of the National Basketball Association. Bird is a 3x champ, 1x ROTY, 1x Finals MVP, 3x 3PT Contest winner, all with the Boston Celtics. (1979-1992)
Larry was a great shooter with few dunks unlike Jordan who had many dunks to increase his shooting percentage. Larry was also a better rebounder, free throw shooter, and passer than Jordan. Larry entered the NBA one year late, after sitting out a year in college, and missed almost another full year in his prime with a foot injury. He was not a selfish shooter but just wanted to win and would get all of his teammate involved. He averaged over 10 rebounds per game for his career - not bad for someone who couldn't jump! He was both the first AND second player ever to shoot over 50% from the field AND over 90% from the line for a season - and this from a long range shooter! He was the best ever with a ful command of the game and awareness of what was happening - always.
He was the best ever: the greatest, most creative passer ever; one of the greatest defensive rebounders, the greatest all around shooter, the greatest clutch shooter, and played great team defense. Add to all these qualities his great basketball intelligence, mental toughness, and pure skill, and you have, by far, the greatest player of all times!
Scored when ever he wanted to. Anywhere he was he was great.
Celtics were 61-103 the 2 seasons before getting him. Then they added only him to their starting unit---and they went 61-21 (best in the NBA). This is the greatest single-season turnaround in NBA history when changing just 1 player in the starting lineup. When Boston was a Conference Finalist in 1988, they went 57-25 with him. When he missed essentially the entire 1989 season, the Celtics with Parish, McHale, Dennis Johnson and Ainge still playing----started 24-28 before trading Ainge for front court help. Even hobbled his last 2 years, the Celtics were 77-28 in the 105 games he played VS 30-29 in the 59 he missed. The player with the greatest impact on his teams' winning and losing in at least the last 40 years of the NBA. 1 of only 2 players in NBA history (Magic) to have his team average over 60 wins per 82 games he played in----only Bird joined the 29-53 Celtics while Magic joined a near 50-win Lakers team with arguable another top 5 player of all-time in Kareem. Averaged about ...more
355 Comments
7
Kobe Bryant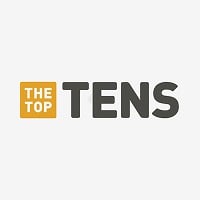 Kobe Bean Bryant is an American retired professional basketball player. He played his entire 20-year career with the Los Angeles Lakers of the National Basketball Association. Kobe Bryant has won 5 NBA championships with the Lakers and is the all-time leading scorer in Lakers franchise history.
Kobe = 81 points, most by a wing player in NBA history.
That's one game I'm not trying to take away anyone from this amazing night by Kobe but one game shouldn't be a reason he's number one. - chocodilesforlife
It is obviously MJ, but Kobe is probably the closes thing to him we will have. People are looking for LeBron to be the next MJ, but they don't realize that's Kobe.
HAD KOBE PLAYED THE FOURTH QUARTER AGAINST DALLAS WHEN HE HAD 62 POINTS AT THAT TIME I'M SURE HE WOULD OF HAD ANOTHER 80 POINT GAME.
HEART OF STONE. IT'S FITTING HE IS RANKED 2ND.
This is for every one on LeBron's comment list that can't even spell and continues to say how Kobe cannot take over a game, is a selfish ball player, or how he relied on his teammates. You are all mentally challenged and obviously have only watched LeBron for the past 7 years. Kobe had Shaq everyone says? Kobe and Shaq were all that team had as far as talent! The only other people on that team were role players, not stars. LeBron has 2 other all-stars on his team and still couldn't do what Kobe did with role players. This is a joke of an argument. I wish very much that I would have been old enough and involved enough with the game to see Jordan play. Unfortunately I was not. Kobe Bryant is simply incredible. He is the only player in the entire league that I can safely say that anything is possible, and he has a chance to overcome any situation and prevail. LeBron is predictable, same crap every year. Conference finals and lose, or, more recently, a loss in the finals when he choked ...more
1003 Comments
8
Bill Russell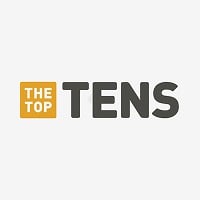 William Felton "Bill" Russell is an American retired professional basketball player. Russell played center for the Boston Celtics of the National Basketball Association from 1956 to 1969.
I would simply like to say that with all due respect to the names listed here, you must remember that this is a TEAM game. If you wanted to talk about who is the best 1 on 1 player based on his individual talents and all around skills, then that is a different subject all together. The overall skill level of the game has certainly changed over the last couple of decades, but, some good, and some maybe not so good. The game was first played with much more physical play, and in most cases the player had more rules that restricted much of the modern day displays of athleticism, no doubt. But back to the main quest for who was the most dominant individual player of the game. There are only two names that stand out above all others, Statistically that should go to Wilt Chamberlain, but when you look at the ultimate goal for playing the game, it was to win a championship, and no one, not even M. J. , nor Kobe, came even close to the overall domination of the entire sport itself. Also ...more - CRUISERJ
As long as the Celtics had Russell, they kept winning. I remember Red Auerbach saying that the year after Russell left (1970) and the team went dowhill. Russell blocked shots and kept the ball in play. His defense won games. He played against WIlt Chamberlain and except for 1967, when WIlt's team won, the Celtics won every year and beat out WIlt. Russell has a record nobody will ever achieve again- 11 championships in 13 years. Today, the game has changed. There are more big men and we now have essentially two centers. One is the traditional center and the other is the power forward. Kevin Garnett is a Russell-type shot blocker, but he plays power forward. It is much harder today for a center to dominate a game because there are two "centers" or big men per team. Russell made the Celtics world champions 11 of 13 seasons he played. I don't believe Russell could be this dominant in today's game. He was an intellectual player and basketball is an intellectual game. He was a ...more - basketballer
Most opinions that I read about come from people who use stats. They simply are very misleading. And how does one define "best" basketball player? Is it the one with the best overall skills? Russell was not too good at dribbling or shooting.

But in a team game, I think it makes more sense to talk about how "valuable" a player is. In other words, what would occur if the team lost that player? How easy would it be to replace that player's skills with someone else?

If we look at it that way, then russell is a clear first. No one is even close. Russell was the Boston Celtic fast break, possibly the most dominating aspect that basketball has ever seen.

Russell got the rebound, turned, made his outlet pass, and the ball was near half-court by the time russell hit the ground. No wonder he was not scoring many points. Chamberlain, on the other hand, rebounded, shook his body, then handed off to his guard (hal greer most of the time).

When ...more
The best way to appreciate how great Bill Russell was is to remember that he has more championship rings than fingers to wear them.
140 Comments
9
Shaquille O'Neal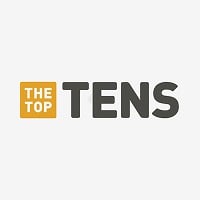 Shaquille Rashaun O'Neal, nicknamed Shaq, is a retired American professional basketball player who is currently an analyst on the television program Inside the NBA. He is known for his fun, friendly personality, and is one of the most beloved athletes of all time.
He gave the NBA a lot more image and he has a lot of NBA Championships he is an important part of the Greatest NBA players of all time - noahhurrle
Shaq has it all - Now that he is retired, his stats will be known more and he will jump up to #1. No reason for LeBron or Kobe to be higher than the Shaq!
Can't see any better center other than O'neal. I think people are just being stupid by voting for lebron instead of oneal oneal should have been in top 5
He needs to be higher up
182 Comments
10
Tim Duncan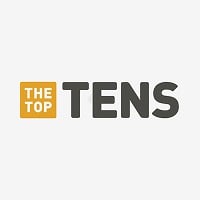 Timothy Theodore "Tim" Duncan is an American professional basketball player who has played his entire career for the San Antonio Spurs of the National Basketball Association.
Are you kidding me?! 18? Tim Duncan is in the Top Ten at the very least. I sense a bit of Spurs hating on this list. The guy is a perennial All-Star, League MVP Winner, Finals MVP Winner, Rookie of the Year all NBA etc... And possesses the traits that all true champions have, the ability to modify his game over time as needed. Duncans entry into the league was marked with moves and grace the likes of which hadn't ever been seen at the Power Forward position and will from here on out be the standard by which other Power Forwards will be judged. As he got older he continued to find ways to remain relevant, even if he was no longer dominant. His basketball IQ is through the roof and his mere presence on the floor makes his team better while simultaneously frustrating his opponents and making them worse. I'm not sure why you have so many players ahead of Tim that have not won as many championships if they even won one at all. I'm sorry, but this Hall of Fame player deserves to be way ...more
Tim is the man, but where is my man Reggie Miller?
Who the hell made this list obviously no one over 40 which means their going on hearsay about players from the 60s and 70s and are not old enough to have watched the NBA in the 90s when Tim Duncan stood up against arguably the eras greatest ball players in history and proved beyond all measure his place in the NBA a top 10 legendary hall of famer who by the way was voted by the players this last season and awarded the best team mate honors with a trophy...If you think Shaq LeBron Rose Wade Durant any of those guys are better than the big Fundamental your a teenager or in denial...SCORE BOARD...BABY...check the stats and count the...RINGS...
And your a teenager if you don't think Russell was the best ever period! - Dperry
Because the Spurs play together so well that no one stands out like a Dwayne Wade or Kobe Bryant who have the ball a lot of the time in any game. The Spurs share the ball and everyone has a chance of making a basketball. That is why Tim Duncan, Tony Parker and Manu Ginobili are often overlooked.
123 Comments
The Contenders
11
Oscar Robertson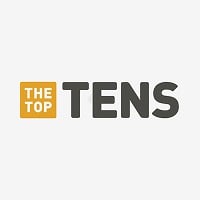 Oscar Palmer Robertson, nicknamed "The Big O", is an American retired National Basketball Association player who played for the Cincinnati Royals and Milwaukee Bucks.
He is one of the highest jumpers
The first player to average a triple double and he almost did it 3 more times. No one else has ever done something like this. He also did this without a three point line. Oscar gave the nba a new style of play and was one of the first great nba point guards
Um honestly don't jump on me MJ fans but he is the greatest Player to ever step foot on the hardwood he has over 180 career Triple-Doubles That wouldn't be impressive if it was a double double with an assists and points but he rebounded as well and he was 6'5 who else can do that well there are a few that can do that lie LeBron, D-Wade and maybe Jason Kidd but the Big 0 should be the best or at least top 3 only trailing to SHAQ Wilt and maybe MJ but he is the best all round player ever there's no doubt about that he averaged a triple double for an entire season enough said
He averaged a triple-double for one year. Only one other player has done that. It's insane.
68 Comments
12
Hakeem Olajuwon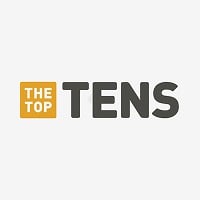 Hakeem Abdul Olajuwon, formerly known as Akeem Olajuwon, is a Nigerian-American retired professional basketball player.
He should be higher.
Watch The Dream's dream shake vs. David Robinson. That is all you gotta see to realize that he was the most phenomenal player of any generation. All time blocks leader. Two rings. That's 2 more than nash, tmac, stockton, malone, james, and ai. Did it single handedly. Only had drexler half the season in 95. The Dream did it all. Double-double, triple-double, quadruple-double, you name it.
Only player to win MVP, Finals MVP and Defensive Player of the year and win the championship in the same year. Lots of great scores in the list but no one played on both ends of the court like the Dream.
Watch the games that this man played Jordon, Shaq, Duncan, Robinson; he schooled them. Because he wasn't in one of the popular teams, he wasn't watched. You have no idea how good this player was. (white, 60 year-old lady that watched basketball because of him)
73 Comments
13
Allen Iverson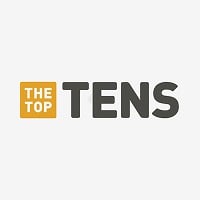 Allen Ezail Iverson is an American retired professional basketball player who played for 14 seasons in the National Basketball Association.
Allen Iverson compares with 3 different players when you talk about individual offensive achievements. Or there are 3 players who compare with him. Michael Jordan, Wilt Chamberlain, LeBron James. Go look up stats in games, seasons, and playoffs most importantly. Iverson and LeBron only players with at least 40 points 15 assists and 5 steals in a game. Most 50 point games in the playoffs: Michael Jordan (8) Wilt Chamberlain (4) Allen Iverson (3). And Iverson played much fewer games because he had no talent around him. Allen Iverson is 2nd in playoff Points Per Game in NBA History at 29.73. Only Michael Jordan averaged more with 33+ per game. Allen Iverson and Michael Jordan only players to be Top 10 in Scoring and Steals All-Time. Only 2 Players in NBA history have scored at LEAST 50 Points twice in the same Playoff Series: Michael Jordan 1988 Playoffs vs. The Cleveland Cavaliers with 50 & 55 points AND Allen Iverson 2001 Playoffs vs. The Toronto Raptors with 52 & 54 points. Only TWO ...more
The dude's only 6'1" if he stands on the New York telephone book: he IS the GREATEST scorer of all time; arguably the greatest all around player, as well.
Six more inches and A.I. would have flew past Jordan... Key Statement: he did it amidst great opposition.
Should be in the top 10 easy.
236 Comments
14
Dwyane Wade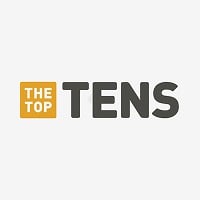 Dwyane Tyrone Wade Jr. is an American professional basketball player for the Miami Heat of the National Basketball Association.
Wade? How could he not be in top 10? His shots are almost perfect.
Dwyane Wade bar none is one of the 3 best basketball players on the planet today. His averages right now may not stun you, but when this guy retires and you look back on his career, there's no doubt he'll be considered one of the greatest of all time. He's a champion, an all-star and has had many MVP worthy seasons even though he hasn't won the award yet. In my opinion, by the time he gets in to the hall of fame, he'll be one of the top 15, maybe top 10 players of all time. If top 15, probably only behind Jordan, Magic, Russell, Bird, Wilt, Kareem, Big O, Kobe, Duncan, Shaq, Olajuwon, Mailman, Jerry West and LeBron.
Dwayne wade is the best basketball player sorry lebron but he's good
I have compared Michael Jordan, Kobe Bryant, LeBron James & Larry Bird with D-Wade, and Dwayne is better than all of them. He has a very unique and exciting playing style, and sometimes he does play dirty, but so does Kobe Bryant and Larry Bird did as well. He is without a doubt the greatest thing to happen to the Miami Heat, LeBron isn't the greatest player in the Team's history it is definitely this man! He also has a lot of team work, attributes he can work with any one Shaq, LeBron etc. It's a shame he didn't get to play against greats like Wilt Chamberlain, Larry Bird, Michael Jordan, Magic Johnson, Patrick Ewing or even Kareem Abdul-Jabbar, he would've definitely given them a challenge!
160 Comments
15
Kevin Durant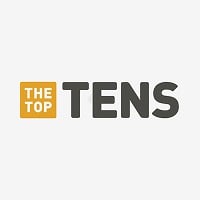 Kevin Wayne Durant is an American professional basketball player for the Brooklyn Nets of the National Basketball Association. He has played for the Oklahoma City Thunder, Golden State Warriors, and the Nets. He was MVP of the 2017 and 2018 NBA Finals.
Kevin Durant is amazing. As a player and as a person. He dominates and scores more points then Lebron and Kobe. In the summer he's the one who calls up his teammates to go up to the gym and shoot. Great leader. And the reason he wears the #35 Jersey is because his HS coach was murdered at the age of 35. Humble.
the best to play basketball period better than derrick rose he is not the mvp durant should of got that award
Up to Top 10... he got the most points in 2010-2011. Yao Ming only played just a tiny bit of games but ahead of Kevin Durant. Are you kidding me?! Dude, he's an all arounder!
Pretty damn good
423 Comments
16
Julius Erving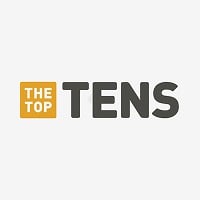 Julius Winfield Erving II, commonly known by the nickname Dr. J, is an American retired basketball player who helped popularize a modern style of play that emphasizes leaping and playing above the rim.
Probably not the best but he was the reason I started watching the NBA. He was also the face of the ABA for 5 years. I would put him in the 12-15 range.
Dr J was Dr Dunk. His move over Kareem was monumental... Remember the under the basket hang time it was forever... Or his famous dunk from the free through line... Now there is history!
Earned an NBA championship ring, won an NBA MVP award, went to 11 NBA all star games and took home the all star MVP twice... And that doesn't even count the two ABA titles, two ABA MVP awards and 6 ABA all star games. Dr. J was the dominant player of his era and completely changed the way the game is played today.
Doc is the Best thing to happened to the game since the BALL! Erving won only 1 title in the NBA, but all fail to remember that he led a garbage team in 80 and 82 to finals to loss in 6 against the 7 all star Lakers and the sixers had no one, but the Doc! Also greatest flyer, dunker and hang timer Ever! Class act.
72 Comments
17
Jerry West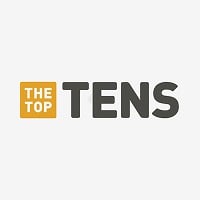 Jerry Alan West is an American retired basketball player who played his entire professional career for the Los Angeles Lakers of the National Basketball Association.
Nice - TerryThebestsoccerplayer
Greatest player- NBA symbol- admired by all NBA greats and only 6' 2" - "Mr. Clutch" -at a time they called traveling, three seconds in the key, and no three point lines. When basketball was real basketball!
Any list without Jerry West in the top 10 is stupid. This list must have been made by 15 year olds because most of the all time greats are not here. Vince Carter as number 19. No Baylor...no West. You're kidding...right!
If Jerry West had been blessed with the three point line he would be among the top five without question. The NBA should use their computer systems to check West's shots made for a year and give him an extra point for every three pointer he made. No question, Jerry West would be right there with Michael Jordan as the greatest player ever. Even without the three point shot, West holds the scoring record for a series. Move Jerry to second at the least.
33 Comments
18
Dwight Howard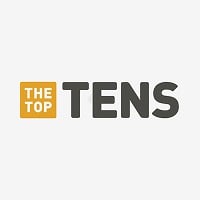 Dwight David Howard is an American professional basketball player for the Washington Wizards of the National Basketball Association.
Should not eve be in the top 100.
Dwight Howard is my favorite player. He's the best. He's an amazing shot blocker and an amazing dunker. Superman is really good. He's on the Orlando Magic and like they're good. They would be terrible with Dwight Howard. Go Dwight Howard!

When Dwight Howard is on the court you know that he's going to get 5 blocks and 10 dunks. He should of been in the Dunk Content in 2011. The Orlando Magic will win a championship in a few years
Dwight Howard is Beast! So what he's only 6"11 He can rebound over any 7footer. Is the best center of all time with Shaq and Moses Malone behind him. He can play D like I never saw before. And the only reason magic got out of the playoffs so early is because Superman was hurt. That's also why the sixers beat the bulls. Dwight is the best player I have saw in my Life! Superman is my Favorite player!
24 Comments
19
Scottie Pippen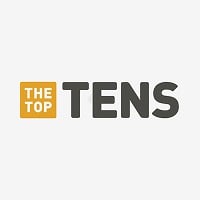 Scottie Maurice Pippen is an American retired professional basketball player who played in the National Basketball Association.
He was the big support for Michael Jordan. He was such a all around player and one of the best defensive players bulls ever had. When Michael was not around he led the team for almost all category.
Better than dwight howard - King_Geedorah87
Was essential to MJ being the dominating force that he was.
2nd best after Michael Jordan, people don't realise that for many of the bulls games Jordan needed pippen!
35 Comments
20
Russell Westbrook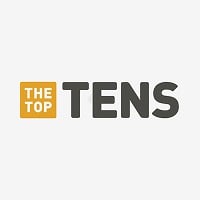 Russell Westbrook Jr. is an American professional basketball player for the Oklahoma City Thunder of the National Basketball Association.
Way better than howard - VeganTurtle
Howard is not better than westbrook
RUSSELL WESTBROOK IS BETTER THAN HALF THE PLAYERS HE SHOULD BE UP WAY BETTER THAN JOHN WALL UPDATE LIST AND ACTUALLY WATCH THUNDER GAME
The most athletic nba player ever.
108 Comments
21
Isiah Thomas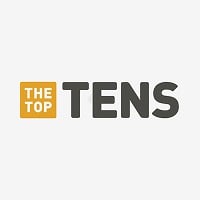 Isiah Lord Thomas III is an American former basketball player who played professionally for the Detroit Pistons in the National Basketball Association.
Ya'll trippin when you say westbrook is better than Isiah. Even casual NBA fans know he's at least a top ten point guard in NBA history, but only the real OGs know he's the second best. How many rings does westrbrook have again?
The joke about this list is Allen Iberson and Russ Westbrook ranked so high. AI nothing but an addict to gambling and his retarded thuggish ways. Russ is a little douche, Steph Curry is in the 200s for god knows why that reason is. he's definitely the greatest shooter of all time and there's little to know debate on that. I voted for Isaiah because he was the heart and soul of the bad boys and I truly believe the bad boys were the greatest basketball team ever. Go pistons bichhh!
Isiah Thomas is nice Point Guard also like chris paul or Jason Kid but chris paul is the number 1 Fans of Isiah Thomas Thomas gets a lot of crap for destroying the New York Knicks and it's a valid point. He and James Dolan combined is what pushed me over the edge to no longer being a Knicks fan, but that's besides the point. As a basketball player, Zeke was amazing and one of my favorite players of all-time. He led the Bad Boys to two NBA titles, and despite his size, was the biggest player for those title teams.
Isiah was a great player and he deserves mor than to be number 94. Isiah was one of the greatest players of his time and was better than half of the people on this list before him. Also he is my number one and he earned his way there so whoever made this list should think where they put people next time because it makes a difference.
20 Comments
22
Moses Malone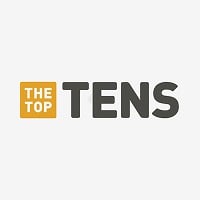 Moses Eugene Malone was an American basketball player who played in both the American Basketball Association and the National Basketball Association from 1974 through 1995. The center was named the NBA Most Valuable Player three times and was a 12-time NBA All-Star and an eight-time All-NBA selection. ...read more.
Moses was better than shaq ever will be! Moses didn't need to be over weight to get his rebounds the man used talent. He's the reason the sixers won it in 83!
Moses was better than so many on this list. Who rebounded better. Great scorer top 10. It amaze me how you distant Moses. The first straight out of High School
Best defensive center to ever live - willums
I rate him in front of M.Jordan, just the greatest, not only on Stats but his longevity is unmatched. No. 1 for me!
1 Comment
23
Bob Cousy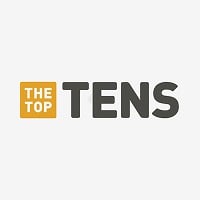 BOB COUSY IS MR. BASKETBALL. HIS EXPERTISE IN SCORING, PASSING, SETTING UP
PLAYS, AND SKILLS HAS NOT BEEN SURPASSED BY ANYONE. RAJON RONDO IS THE ONLY ONE I'VE SEEN THAT MAY DO IT. THE REST ARE GOOD IN SOME AREAS BUT NOT ALL AREAS LIKE THE COUZ
Sd be way further up the list why is earl boykins ahead of him is it because hes short (sympathy)
revolutionized passing, led league in assists for 8 straight years
Cousy was one of the best point guard in NBA history. Without him direct the traffic the Celtics won't have that many Championship banner.
5 Comments
24
Vince Carter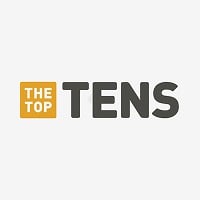 Vincent Lamar "Vince" Carter is an American professional basketball player for the Sacramento Kings of the National Basketball Association.
Best dunker of all time
I just love him
Best dunker in 2000
Ok to all you who didn't post this man... Up yours. He is definitely one of the best of all time. At his peak, he was averaging 29.5 points per game. Not as high as Kobe or Lebron but still he is a BEAST. Slam Dunk Contest winner 3 times, Three point Shootout winner 2 times, all star appearances 4 times, and had the ball handling skills to make even the best point guards cry.
18 Comments
25
Karl Malone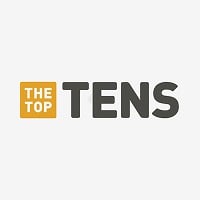 Karl Anthony Malone is an American retired professional basketball player. Nicknamed "The MailMan", Malone played the power forward position and spent his first 18 seasons in the National Basketball Association with the Utah Jazz and formed a formidable duo with his teammate John Stockton.
While the NBA has become a league of entitled victims, beggers and whinners Karl Malone becomes even more of a legend. Karl Malone had the greatest work ethic in basketball. Played with injuries. Dominated the league and was unstoppable. Of players I have watched in the last 40 years nobody else worked harder and got to that level with that amount of hard work. He might of not won a championship but not everyone is a champion. Karl is a champion and legendary.
The least you could do is put this guy in top ten!
The second highest scorer of all time he topped Michael Jordan! That's an amazing feet!
Best power forward ever,all time second scorer of NBA.
He deserves to be in the top ten.
22 Comments
26
Paul Pierce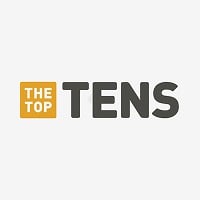 Paul Anthony Pierce is an American professional basketball player for the Los Angeles Clippers of the National Basketball Association.
Paul Pierce is the best he went to Kansas university (my favorite college) and played basketball with my dad and shot hoops when he was 20 best ever and my dad met wilt chamberlin to (also went to KU)
Paul Pierce should be higher than a lot of people here because of his absolutely dominant mid-range shooting and what he can do in clutch time. He led a Celtics team with no talent to the playoffs multiple times but was screwed over by the media because he's not Kobe ( a ballhog) or LeBron. The Truth also has respect from pretty much every player and coach in the NBA. Yeah, Kobe's a great player but people don't respect him like Pierce. Another thing about him is his toughness. Nobody in the game today played hurt like number 34 did. He got stabbed in the face and, a month later, led his Celts to a key victory over the Pistons. Pierce cracked 4 teeth against Nash's Suns, slipped in a mouthpiece and returned to win the game. The next day, he went through 7 hours of surgery. The day after that, he made the game-winning shot against Charlotte. Pierce also stayed loyal to his team (unlike Melo, Howard, Carter, LeBron and Ray Allen) and made a special bond with his tema and the fans like ...more - bishop.moore07
Pierce has led Celtics to greatness multiple times
Paul Pierce was always the top prospect, and he has lead the Celtics to greatness
19 Comments
27
Manu Ginobili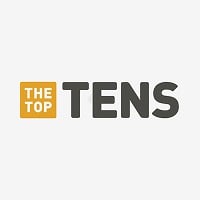 Emanuel David Ginóbili is an Argentine retired professional basketball player. Over a 23-season professional career, he became one of only two players to have won a EuroLeague title, an NBA championship, and an Olympic gold medal.
He is simply incredible. He And Duncan Were like ''Who can stop us'' Also Player Of The Olympics 2004 When He Absolutely Demolished Your USA Crapheads Why not on the list I tell you why because you don't have a brain!
Manu is a dog. He can possibly be the most unstoppable player ever. Maybe the best player
Manu is one of the best players ever, and surely the best of all from south america. Good Luck Manu in the next world championship.

Excelent clutch. Good defense. He can penetrate over the most closed defense like any one can do. In or out, he can make that the impossible shoots looks like an easy routine. In other words, Manu is the best.
9 Comments
28
John Stockton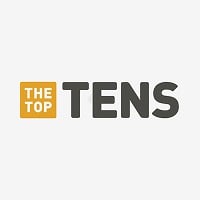 John Houston Stockton is an American retired professional basketball player. He spent his entire professional playing career as a point guard for the Utah Jazz of the National Basketball Association, from 1984 to 2003. Stockton is regarded as one of the best point guards of all time, holding the NBA ...read more.
Any one who says John would have been nothing with out Karl (or the other way around) should be shot. Best point guard of all time. Most assists ever, most steals ever, best shorts ever.
Most assists ever
Best pure point guard of all time. Made passing and defense look easy. As far as fundamentals go John is the best of all time, his great basketball IQ led to his longevity. He was an inspiration to white kids everywhere, showing them that just because they are white doesn't mean they can't FLAT OUT BALL!
John Stockton at 29 is a joke. Easily in the top 10 to play the game, probably top 5. Behind Jordan, Magic, Wilt and Jabbar in my opinion.
24 Comments
29
Pistol Pete Maravich
Nobody can realistically challenge his creativity, well-honed talent and flair which was WAY ahead of it's time. If he were playing in today's game, he'd still accomplish the things that he did in his day. Perhaps the most overlooked aspect of Pete was his athleticism. Great combination of speed, jumping ability, height and quickness.
#43? Who made this up?
Best player to ever play the game. The other nba players hated Pete for his money. He made 400, 000.00 per year and other guys made 40 thousand. No one mentions he could light up a crowd like a match to gasoline. Who else could do that. How about being another player and everyone is coming to see this guy the Pistol? Tough to swallow. God made this man special and he did it all missing a ventrical out of his heart. HATERS only says this guy was not the best. There is not one guy in the NBA right now that could beat him 1 on 1. Would never happen. If you think so ask Walt Frazier (the best nba defender) why he hung 68 points in his face? Walt was trying to switch defenders and his teamates refused. Walt is one of the best defenders to play the game. How fitting. Hate if you will, no one will ever be the complete basketball player he was. Now he plays for GOD. How many will get that?
Averaged 44 points per game three years in a row at LSU!

He gave his life to the game! Way ahead of his time.
63 Comments
30
John Havlicek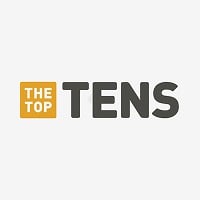 John Joseph "Hondo" Havlicek is a retired American professional basketball player who competed for 16 seasons with the Boston Celtics, winning eight NBA championships, four of them coming in his first four seasons.
FIRST OFF READ A BASKETBALL STAT BOOK

LOOK AT NUMBER OF GAMES PLAYED
LOOK AT YEARS PLAYED
LOOK AT REAL CONSISTENCY

HONDO BEST WHITE MAN ON THE COURT
NO DRUGS, NO B.S. oFF THE COURT JUST
REAL SHARP! HEADS UP! PLAY-MAKING
BASKETBALL... HECK EVEN LARRY BIRD
Learned how to be a play maker through HONDO'S
SELFLESS style. LOOK AT THE REAL NUMBERS

NASH has the makings of the same thing... That is tne same
Selflessness. TEAM PLAYERS are rare... Sounds strange however;
The league is littered with loads of individual talent... Darn few make it all
Come together ans actually lead a team to team coordination.

HONDO Number 17 not only was and remains the best...
BUT his loyalty ranks at the top also...
One career... One team John Hondo, Havlicek
Gets my vote play maker... Spiritual leader before the phrase was coined
And an over all good guy... Yupper #17 is sorely missed

Old guy who see's a lot
Hondo won, what, 9 championships? And he is rated 60? Come on. He was the driving force of many of the Celtics championships. He should be in the top 10!
Without him, Russell definitely wouldn't have won his 11 championships, he was the second best player on that team. Deserves to be around number 20.
What? That's right, baby. -
2 Comments
31
Charles Barkley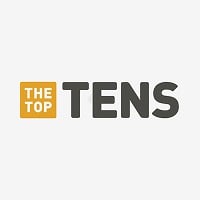 Charles Wade Barkley is an American retired professional basketball player and current analyst on the television program Inside the NBA.
He is the greatest player in the world
This whole thread was made by people who do not know crap about Basketball! Charles Barkley is the player with the highest Basketball IQ of all times. A 6'6 forward who ranks in the all time's leaders on rebounds and points! WTF and you have Yao, Pau Gasol, Carmelo Anthony, Rondo, Dwight Howard, McGrady, and many more above Charles LOL! Oh Lord this is sad!
Barkley was the best no person comes to my mind that could beat him other than Jordan 1 on 1 but that is my opinion so
23.000 points, 12,000 rebounds, 4,000 assists. Only 1 of four to pull that off and he's not even in the top 10? Joke.

Just because he talked a bit of smack. Guy had heart... And game! He used to dominate players half a foot taller than him so had something to back that mouth up with!
14 Comments
32
Dominique Wilkins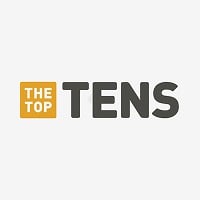 Jacques Dominique Wilkins is an American retired professional basketball player who primarily played for the Atlanta Hawks of the National Basketball Association.
Dominique wilkins was a great basketball player he should not be in 51 place he should be in the top 3 players of all time
Best Hawk of all time. No contest.
Dominique should definitely be top 5. Michael Jordan said he was the only one ever that impressed him. I mean most likely Stephen Curry won't make the Hall of Fame, and he's rated ahead of him. Only because he plays now
Best Hawks player ever! He deserved way more credit than the lousiness he got. Totally beast and is arguably the best dunker ever.
16 Comments
33
Chris Paul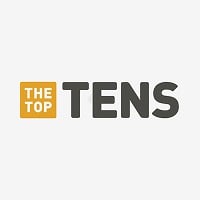 Christopher Emmanuel Paul is an American professional basketball player for the Oklahoma City Thunder of the National Basketball Association.
Chris paul is one of the best point guards. But then again everyone has their opinion who cares who's better at this or that just have your best b-ball player and like it
Chris Paul is an amazing player and should be up in the top 20! He doesn't deserve to be down here! He scores points and assists with style! He deserves better.
He should definitaly be higher than rondo he has the drives but can shoot plus gets Moore assists with worse teammates
Chris paul should be in top 15 top 10 at most and top 20 at least he is devoted and is a good coach as well as a good player
40 Comments
34
DeMar DeRozan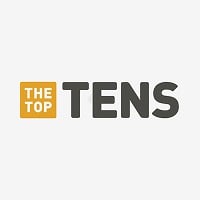 DeMar Darnell DeRozan is an American professional basketball player for the Toronto Raptors of the National Basketball Association.
One of the best
An amazing player for Raptors Team!
An amazing player for the Raptors.
You being in the all star game is great
8 Comments
35
Kyle Lowry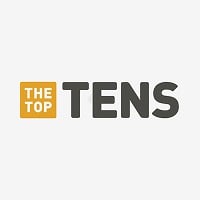 Kyle Lowry is an American professional basketball player for the Toronto Raptors of the National Basketball Association.
I like Kyle Lowry and Demar Derozan a lot. But as of now they are not better than david robinson or clyde drexler. Both of them are in the hall of fame. It's too early to tell for the raptors duo. - jack43818
Hehas the mind of being a leader and knows how to turn around bad game into the best game
Kyle Lowry is #1 in the Raptors and he plays really well!
Better
13 Comments
36
Isaiah Thomas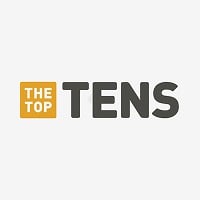 Isaiah Jamar Thomas is an American professional basketball player for the Cleveland Cavaliers of the National Basketball Association.
Top 20 players...Period.
He is so good he should be in the top 50
He is the best pound for pound player, but Jordan is the GOAT
HOW IS HE ABOVE GEORGE GERVIN? - kuledude
37
Reggie Miller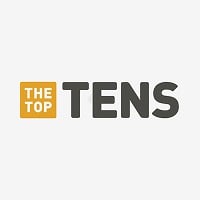 Reginald Wayne Miller is an American retired professional basketball player who played his entire 18-year National Basketball Association career with the Indiana Pacers.
Great shooter from deep range and great in the clutch.
I remembered that He set the record for most 3pt shots made. Great shooter and should have deserved a championship.
Man I thought Reggie miller was going to be in like the top thirty he could beat Stephan curry anytime
He should be way higher because he carried Indiana on his shoulders in pressure situations
9 Comments
38
Patrick Ewing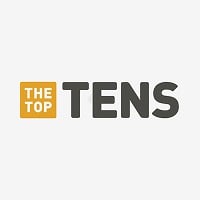 Patrick Aloysius Ewing (born August 5, 1962) is a Jamaican-American retired Hall of Fame basketball player and current head coach of the Georgetown University men's basketball team.
Whoever said that Adonal Foyle was the most talented center of all time must be smokin somethin. And whoever said Jerome James is the greatest center of all time is even dumber. Ewing is top 50 or so and don't even vote for Foyle or James there average players. - Chris-1
How can you forget patrick ewing he is one of the best centers of that time and to not put him there is just crazy.
Patrick is extremely underrated. Did not play with all stars or hall of fame guys. Carried the Knicks on his back for many years.
He is a great player and deserves better
4 Comments
39
Clyde Drexler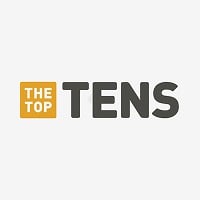 Clyde Austin "The Glide" Drexler is an American retired professional basketball player. During his career, he was a ten-time All-Star, and named one of the 50 Greatest Players in NBA History.
Ten time All-Star. Took College teams to Final four twice. Took NBA teams to Finals three times winning once. Played on the original Dream Team. Very athletic scorer who could hit the three and play good defense well. Best rebounding guard of his era. Dunked on the highest rim in history.
He was an awesome SG in the MJ era I say about number 20
They call him "Clyde the Glide" for a reason
He's the dunker
3 Comments
40
Derrick Rose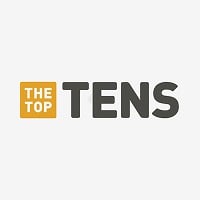 Derrick Martell Rose is an American professional basketball player for the Minnesota Timberwolves of the National Basketball Association.
DERRICK ROSE CAN DO EVERYTHING HE CAN SHOOT, DRIVE IN THE BALL BETTER THAN ANY BODY I've EVER SEEN I MEAN HE IS THE COMPLETE PACKAGE FOR A POINT GUARD.
Derrick Rose is amazing, he is the player who get the attention of the crowd from his unbelievable moves and no one can stop him inside the court. The best point guard I've ever seen. Derrick Rose is the best.
GO BULLS! DERRICK ROSE IS THE BEST PLAYER OF ALL TIME. WELL AFTER MICHAEL JORDAN. BUT IF DERRICK ROSE GETS MORE MVP'S HE WILL BE BETTER THAN HIM BY A LONG SHOT. EITHER WAY THEY ARE BOTH IN BULLS SO THEY ARE ALREADY THE BEST OF ALL TIME.
He is a god
206 Comments
41
Bill Walton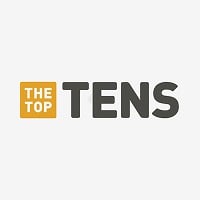 Injury plagued, short career, but when healthy made so many above him on this list look like children.
This guy made the blazers win the championship.
Should be top 10. Look at his mvp awards. 1st round draft pick
Should be in top ten look at his ridiculous list.this is my list.Jordan,Magic,Bird,Kareem,Wilt,RussellBill Walton and so on
42
Steve Nash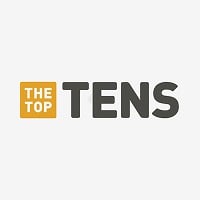 Stephen John Nash, is a Canadian retired professional basketball player who played in the National Basketball Association.
Nash is a beast what can he not do this year he is doing everything when he first got drafted by the suns they made a huge mistake now look at if he would have played so many years there would be number 1 named Steve Nash
STEVE NASH IS DEFINITELY AT LEAST THE 2ND BEST BASKET BECAUSE HE AVERAGES 12 ASSISTS A GAME AND IS THE 2ND HIGHEST STEAL LEADER
The very fact that Steve is 66th on this list just blows my mind. If you're gonna ignore everything else then at the very least you could give him some props for the 2 MVP's.
He is so good he could make every shot but instead he passes it to other people and he gets no credit for after this year 4 assists titles in a row
31 Comments
43
George Gervin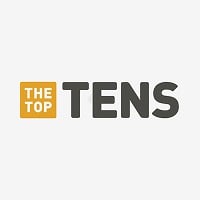 George Gervin, nicknamed "The Iceman," is an American retired professional basketball player who played in both the American Basketball Association and National Basketball Association for the Virginia Squires, San Antonio Spurs, and Chicago Bulls.
His commercial with D-wade is the best Ice Man put in work had the sweetest finger roll period - mountainhawk
Are you kidding. Michael at 1 is the only thing right. Ice man is worth top 20. Better than him: MJ, Kobe, then tied with pistol Pete. I've man was great at scoring and took on the also low ranted Dr. J in the famous dunk contest.
Ice man is behind harden!?! they might as well put Kendrick perkins at number 2 behind mj.
TOP 15
44
Kevin Love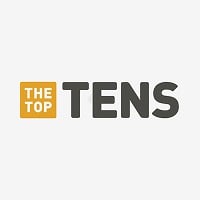 Kevin Wesley Love is an American professional basketball player for the Cleveland Cavaliers of the National Basketball Association.
Where is curry
He's not even that good...
Kevin Love doesn't deserve top 10 or even 20 but, he is way better then half these guys on the list. You have majorly under rated him, he can shoot he is great in the paint. He does lack Defensive abilities but come on 1/4 of the guys above don't start or are even welly known.
Kevin love is amazing. He is near top in scoring and rebounds. His outlet passes are amazing. His 31 31 game. His progress is not slowing and he surely will become one of the all time greats. Also note his 3-point contest victory and beating out dwight howard for an all star starting spot.
16 Comments
45
Bernard King
Greatest basketball player of all time. The guy couldn't be stopped. Magic Johnson was scared of him. His magical dunks wowed crowds all over the world.
Bernard King should be at least in the top 20?
He is way better then how you put him
Bernard king deserves top 20!
1 Comment
46
Kevin McHale
I think Kevin McHale was a complete team player and did what ever necessary to help his team win games and he did it within the rules of game in the time period that he played. He was also a very nice gentleman.
Seriously!?!? The most unstoppable post moves the world has ever seen and I can't believe he is ranked 52nd... How can guys like Baron Davis, Toni Kukoc, D-Wade be better than this guy? He lead the Celtics win multiple championships along with Bird and Parish how can you put him in 52nd... I tell you one more time! The most unstoppable post moves in NBA history. Better than Olajuwon's post moves or even Tim Duncan's post moves... Not the greatest but boy 52nd is too low for him...
Kevin McHale was unstoppable around the basket...this ranking is absurd...McHale would beat Scottie Pippen in a 1-on 1 game 9 out of 10 times.
HE IS AT 64
47
Blake Griffin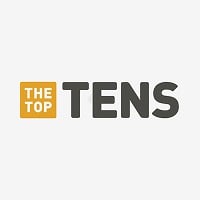 Blake Austin Griffin is an American professional basketball player for the Detroit Pistons of the National Basketball Association.
The best dunker I've ever seen. Won 2011 dunk contest for petes sake! This guy is crazy awesome and deserves to be just a little higher!
222? What? Should be top 75 - Tommy_99
Not the best ever... But he is great... He should be nearing the top 20 at least I recon... He can do everything apart from free throw...
Best dunker in the world
Will sleep with your wife while dunking over your car
18 Comments
48
David Robinson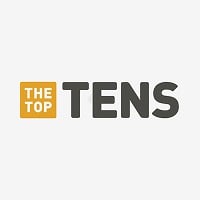 David Maurice Robinson is an American former professional basketball player, who played center for the San Antonio Spurs in the National Basketball Association for his entire career.
Respectable player of the San Antonio Spurs for many years.
Am I reading this list correctly... Gervin 60, Robinson 61, Kemp 62, and Payton at 63. Wow this is ridiculous. come on Irving is at 25. These guys r legends. Irving has done nothing in his career; he is yet to play in a postseason game. This list is a joke
Great player best player I have ever seen play
WHY IS HE SO LOW ON THIS LIST?
1 Comment
49
Dennis Rodman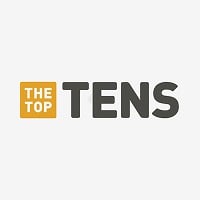 Dennis Keith Rodman is an American retired professional basketball player who played for the Detroit Pistons, San Antonio Spurs, Chicago Bulls, Los Angeles Lakers, and Dallas Mavericks in the National Basketball Association.
Better than Jordan at rebounds everything
He is the best. Should be right under Jordan. When he steps on the court the game of basketball changes. He has his own style of playing basketball.
Rodman could change any game he played in by just out hustling and just being himself would always throw the other teams out of there game plans because of foul trouble and frustration. Rodman made a impact just like barkley did and you eather like them or you don't. Rodman by far he should be on the list.
The Worm was the best rebounder ever and not to mention his shut down defense
10 Comments
50
George Mikan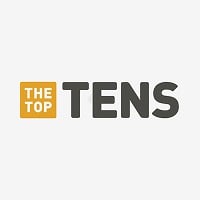 George Lawrence Mikan Jr., nicknamed Mr. Basketball, was an American professional basketball player for the Chicago American Gears of the National Basketball League and the Minneapolis Lakers of the NBL, the Basketball Association of America and the National Basketball Association.
Flat, low population, little rain, etc.
Number 68? They changed the rules of basketball, time of possession because of him. He should be much higher on the list. He was named the greatest player of the first half of the 20th century.
... And he had great glasses
Greatest center of the pre shot clock era controled the entire game on both ends of the floor still doing drills named after him
1 Comment
PSearch List
Related Lists

Best Basketball Players 2000-2011

Greatest Basketball Players of 2011

Best College Basketball Players

Top Ten Best 7 Foot Tall Basketball Players of All-Time

Top Ten Post Players in Basketball of All-Time
List Stats
66,000 votes
539 listings
14 years, 21 days old

Top Remixes (367)

1. Wilt Chamberlain
2. Michael Jordan
3. Kareem Abdul-Jabbar

pauljuliussokoloff

1. Michael Jordan
2. Bill Russell
3. Kareem Abdul-Jabbar

bishop.moore07

1. Bill Russell
2. Kareem Abdul-Jabbar
3. Michael Jordan

ADTAYLOR09
View All 367
Posts
visitor
Kobe's Not Better Than Magic, J-West, K.A.J, Chamberlain, KG, SHAQ etc
visitor
OLajuwon behind who?
mstarling34
View All
Error Reporting
See a factual error in these listings? Report it
here
.