Top 10 Bold Predictions For the 2019 NCAA March Madness Tournament
March is right around the corner and that means March Madness will soon be upon us. Every year it's unpredictable so get your brackets ready. Here's some bold predictions that might happen

The Top Ten

1 Villanova will Lose in the first round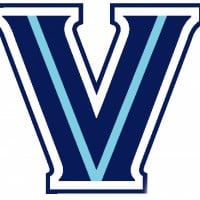 Let's just say this has been an off year for Nova. They've lost games that they wouldn't have in years past
Those losses include Michigan, Furman, Penn, Marquette, St Johns, and Georgetown. All I'm saying is don't be surprised if Nova is knocked out early
They could be facing Murray State first round if I am understanding the bracket correctly. They would probably lose that.
Maybe, kinda hard to judge right now since we don't know who they will be facing yet.
Edit: well that didn't happen.
2
Lipscomb makes the Sweet 16
Yikes they just lost to Liberty... do you really think they will be an at large bid? It seems pretty unlikely that they are going to make it
3
Texas Tech makes it to the Elite 8 or farther
Texas Tech has been pretty consistently good all season long. There's a reason they won the Big 12 regular season this year. They are a damn good team. Chris Beard has done a nice job turning them into a juggernaut in a short time. This team has the capability to go deep in this tournament
4
Ja Morant will lead Murray State to at least the Sweet 16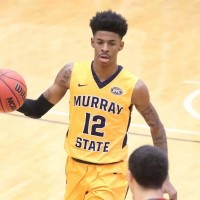 This guy is pretty good. If you haven't seen him play you should. He's the type of person who could help a team like Murray State surprise a lot of people
It's official Ja Morant has led Murray State to the big dance. Let's see who they will face
5
Duke gets eliminated in the Sweet 16
Zion could be out for awhile which could be trouble for the Blue Devils. Sure you can make the argument that they have other key players with the capabilities to lead them like R.J. Barret and Cam Reddish. And I'm not denying that. However they are also the type of team who doesn't live up to the hype surrounding them all year
Edit: Guess Zion is back and better than ever. He's playing as if he never left. Duke is once again a scary team
6
Kentucky will win the National Championship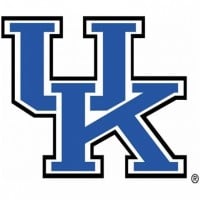 Well at the beginning of the year you'd call me crazy but over the course of the season John Calipari has done a great job getting his team playing at a high level. If they bring this energy into the tournament they will be a tough out
Sorry Big Blue Nation Auburn wasn't having it. No final four for you
I don't know about this one.
7
Syracuse will make the Final Four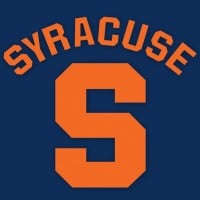 They have played decent and did beat Duke on the road at Cameron with a healthy Zion. On top of that they have a history of making unexpected Cinderella runs
8
Buffalo makes the Sweet 16
This is a dark horse candidate. They were pretty good all year and nobody really talked about them
Edit: Maybe that would have happened if you would have at least tried to win against Texas Tech
9
Iowa State reaches the Sweet 16
The Cyclones are an underrated team. They can shoot the ball and they have size and athleticism on their side. Don't be afraid to pick them to go far
Haha yeah right! You win the big 12 tournament and can't beat Ohio State!
10
LSU Makes the Elite 8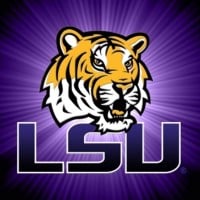 The Tigers have built some momentum including upsets over Kentucky and Tennessee. It's clear that this is not a team to take lightly And anything can happen in March
At least Javonte Smart was cleared to play by the NCAA so that could help them...Yet Silvio DeSousa gets suspended for 2 Years!
(Sorry I'm still angry about what the NCAA did. Their inconsistency and hypocrisy is unacceptable)
The Contenders
11
Tennessee will make the Final Four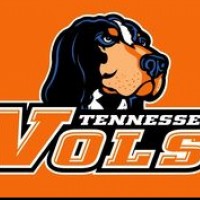 They're a likable bunch and have potential to go deep in the tournament. They have some great players including Grant Williams Admiral Schofield Jordan Bone and Lamonte Turner
Edit: they were looking good but Purdue had something to say about that. Thanks for ruining any sort of hope my bracket had left
Unless we get upset again.
12
Neither Virginia or Gonzaga makes the Elite 8
Here's two programs that are overrated on a yearly basis. Virginia always underachieves In the tournament (Remember UMBC). Gonzaga is a lot like Wichita State was a few years ago when they had Ron Baker and Fred Vanvleet. They get a high seed only because they barely play anyone and play in a weak conference. I know there's a lot of hype surrounding these teams but I'm not buying it.
Honestly Gonzaga isn't even 1 seed worthy in my book. They can't even win their lazy excuse of a conference!
Na I think these two will make it to the Elite 8 with maybe Gonzaga advancing to the final four.
13
Wofford makes the Sweet 16
Edit: well unfortunately you didn't make it there. Kentucky just overwhelmed you and Fletcher Magee was just off. Oh well you live by the 3 and die by the 3. Still a good season though
Another dark horse candidate that a lot of people aren't talking about. Don't be surprised if they make it this far
14
Kansas will make the Final Four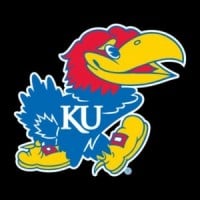 This prediction might not seem bold because they're a blue blood program but it is. This has been a down year for this team. They have lost several players and they will likely end their streak of Big 12 Titles at 14. However last year people thought that the Jayhawks would be an early exit but then KU made the final four. Again this tournament is unpredictable
You have 5 teams making the Final 4.
This was wishful thinking but I saw that loss to Auburn coming from a mile away
15
Nevada makes the Final Four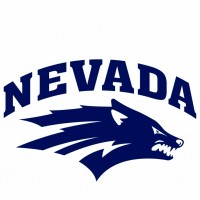 The wolf pack have been dominant all year. Sure they have an easy schedule but they have shown they can compete with the big boys in the PAC 12. Again anything can happen
16
Michigan Gets eliminated in the Third round
This actually did happen.
17
Kansas State makes it to the Elite 8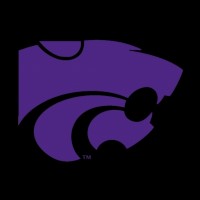 Well well well as much as I hate to say it little Brother has a solid team this year and will likely end KU's streak at 14 and make their way deep in the tournament without relying on upsets like last year. Sure their offense is inconsistent at times but they have a solid defense and Experience on their side. This team will be a tough out for sure.
18
Marquette Will Make The Sweet 16
Yeah they're pretty good this year especially with Joey and Sam Hauser and Markus Howard. Anything short of a sweet 16 will be a failure
Or you could just not show up to your game and let Murray State own you
19
Florida State reaches the Elite 8
They're a really solid team. Made it all the way to the ACC championship and put up a good fight against Duke.