Top 10 Best NBA Draft Prospects for 2018
Villanova is the official NCAA March Madness tournament champion for the 2nd time in 3 years. With the conclusion of the college basketball season we now look at who's declaring for the NBA draft. Here's a look at 10 of the top prospects.

The Top Ten

1 DeAndre Ayton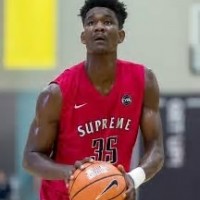 Deandre Ayton was definitely one of the best centers in college basketball. He was a McDonald's All American, PAC-12 Player of the Year, and PAC-12 Tournament Most Outstanding Player. Despite a short tournament run and the FBI investigation, Ayton was undeniably one of the best players who should make an impact in the NBA.
2
Marvin Bagley III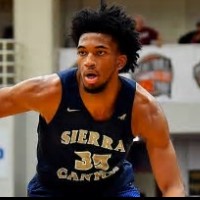 He was a key player for a consistently strong Duke team. Marvin Bagley will add depth to any NBA roster. Don't be surprised if he makes a significant impact in the NBA.
3
Collin Sexton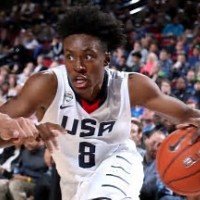 He was a key player at Alabama. Unfortunately, he didn't really have much help on his team. But I'm predicting that he's going to end up on a decent team. It's definitely going to be fun to watch him play in the NBA.
Great choice for Cleveland. He should make an impact almost instantly
4
Michael Porter Jr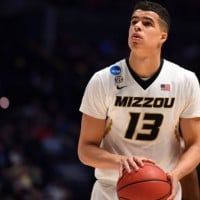 Unfortunately, we didn't see a lot of Michael Porter due to injury. However, as he is one of the top recruits, it wouldn't surprise me if he went in the first round.
Denver got a great steal. The teams ahead of Denver in the draft will be real sorry they passed him
5
Mohamed Bamba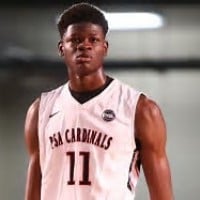 This guy is just an all-around beast. He is an absolute monster in the paint. He also has a ridiculous wingspan of 8ft. I wouldn't be surprised if he's blocking a bunch of shots.
6
Trae Young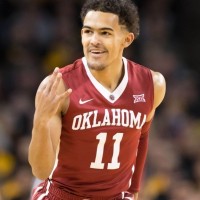 Rayford Trae Young is an American professional basketball player for the Atlanta Hawks of the National Basketball Association.
Regardless of whether you love or hate him, you have to admit that he's still a great player. He was hot at the beginning of the season, and although Oklahoma absolutely sucked at the end, that's not entirely his fault. OU literally didn't have anyone else on the team. If he can get on a real team, then he will be good.
7
Mikal Bridges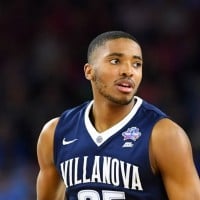 Bridges is a two-time national champion with Villanova, which is actually rare in basketball today. He was a key player on both championship teams. I am predicting big things for him in the NBA.
Should be a good fit in Phoenix, but it's a bummer he didn't stay in Philadelphia.
8
Luka Doncic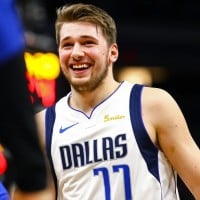 Explain to me how the player who is going to go second in the draft is the 14th best player. The people who are voting are just voting because some kid in their class said he is so good. Like, legit. He should be number 2.
I kinda forgot about this guy when making this list. He easily should have been top 3.
9
Wendell Carter Jr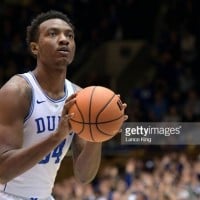 A key player for the Duke Blue Devils. He was a 5 star freshman who had a great impact on The Devils' season. Definitely a good player to watch for.
10
Miles Bridges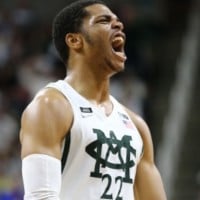 I was surprised that he didn't go last year, but regardless, he still had a good year and will definitely be a first or early second round pick.
The Contenders
11
Jalen Brunson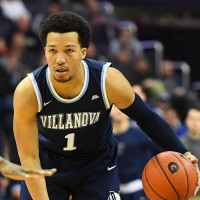 12
Devonte' Graham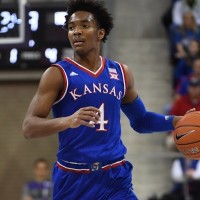 This year I think he showed himself and proved that he was a true leader. He has the NBA range and will add depth to any team.
13
Kevin Knox
Will he pan out in New York? Or will the fans that booed him be right?
14
Malik Newman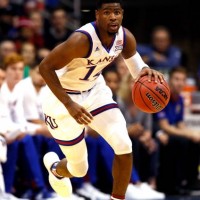 I think he did enough in the Big 12 and NCAA tournaments to open a few eyes of NBA scouts.
Unfortunately he did not get drafted, but he did sign with the Lakers.
15 Shai Gilgeous-Alexander
16 Jaren Jackson Jr.
17 Moritz Wagner
18
Grayson Allen
Grayson Allen won't go very early, but he will be very useful as a 6th man and can contribute to a team very well. Not only can he shoot, but he also is a strong passing presence and is smart with the ball.
19 Kostas Antetokounmpo
20 Robert Williams
BAdd New Item