Imagine Dragons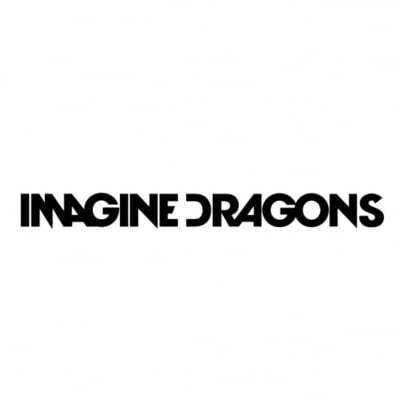 Uploaded by NicholasYellow
Info
Imagine Dragons is an American pop rock band from Las Vegas, Nevada. Imagine Dragons' lineup consists of lead vocalist Dan Reynolds, guitarist Wayne Sermon, bassist Ben McKee, and drummer Daniel Platzman.
Comments
Top
Popular
Newest
OH MY GOSH THIS BAND IS AMAZING! They are seriiously the best thing I have ever heard. They should be number 1 without a doubt listen to radioactive and it's time they are actually the best songs you will ever hear and DEMONS! Love these guys so much, was getting so bored of music and then I heard them!
I'm actually surprised they're so low in the list. They're truly amazing and VERY powerful as a band, with a "no specific genre" style that makes them unique. From songs like I'm so sorry or Radioactive to songs like Dream or Polaroid. They just have no limits and no shame in creating whatever they thinks sounds right despite of the genre. Smoke + Mirrors is one of the best albums I've ever heard, whit its contrast between light and darkness, Love, Forgiveness, Regret.. There's so many emotions and meanings behind the lyrics, which you can easily relate to. Plus the members are so kind and humble.. They're just great, and I think they deserve to be a little bit higher on the list.
Imagine Dragons is amazing. I think Imagine Dragons is amazing because their music has actually meaning. I mean, ANYONE can write off a love song or a song about breaking up in 5 seconds and make a quick fame and cash grab (exactly what Katy Perry did.) However, Imagine Dragons sings about everything in life, love, hate, feelings, emotions, never giving up, determination. That's something that 99.9% of all 21st century music doesn't have. Songs like It's Time (which preaches about getting through hardness to get to the good, and not changing who you are) and Thunder (Rising above one's self to be successful) are unbelievably inspirational. Don't get me wrong, I still love some of the bands that made it to the top 10, but to me, this band is my favorite of all time.
This deserves top be AT THE LEAST in the top ten. Their songs are empowering with incredible instruments, rhythms, and vocals. I understand that they're relatively new and could never compare to "Nirvana", "Green Day", or even "Smashing Pumpkins", but credit must be given where credit is due. "On Top of the World", "It's Time", "Radioactive", "Demons", "I Bet My Life" and "Believer" are just some of the songs that have changed thousands of lives including my own (that may be an overstatement, but it doesn't make it any less true).
Night Visions was good enough, but Smoke + Mirrors is so popular and I still think they're underrated! Starting at Night Visions, there's It's Time, Demons, Amsterdam, My Fault, and way more! Then, with Smoke + Mirrors, Gold and Thief are great transitions, Dream almost made me cry, and Battle Cry and Warriors have that epic sound that makes them deserve to be on Disc 1 of Smoke + mirrors! Imagine Dragons should be #1!
One of my favourite bands of ALL time! Their music really gets to me and is really meaningful. Personally, I'm not a big fan of On Top Of The World because it just really isn't their style! Songs like Bleeding Out and Demons are the real deal with Imagine Dragons. Their dark meaningful music phrases and words touch your soul. It should be up there in the top 5 with Coldplay, also one of my favourites (and OneRepublic and The Script) but anyway, I absolutely LOVE Imagine Dragons. They're amazing and have honestly made me more mature and turned my life around.
This, I say, should be number one, in all the bands of any sort at all, this is at the top of my list, the bands above, there good... But when it comes down to it, Ready Aim Fire, Demons... Radioactive, Gold, Warriors... they could win any contest of music, in my eyes... Or, should I for better understanding, as it IS music, say ears? Eh, I'll let you decide, but I agree with the man below this comment, they will make history
Most people will only listen to their famous songs, like "Radioactive", "It's Time", or "Demons". Even though these songs are really good, some of their older and less well known songs are AMAZING. For example, "Fallen", or "I Need a Minute". They have a great beat and deserve to be higher up this list. I'd highly recommend their new album, Smoke + Mirrors.
Okay I gotta say to those people who haven't listened bleeding out or radioactive or demons you are wasting life just listen to them this band is awesome and actually I don't know why they are low because there is some bands band over there that don't even deserve to be in top 20 I guess this band should be among top 5
I think it's safe to say that Imagine Dragpns is currently the most popular/we'll known alternative band. Though this isn't always an indicator of quality, it certainly is in this case. Honestly, Imagine Dragons is my all time favorite band, with great songs like Radioactive, Demons, It's Time, Selene, Warriors, Dream, and many more, what's not to love? (Also, Believer being played during the Switch trailer in the Super Bowl immortalized the song for me).
They aren't the best, but should be higher than #35. Their songs are amazing. There is tons of variation. You can go from "Nothing Left To Say" to "Selene" on the same album. There are samples from their new album and from what I've heard, it's even better than the first. Someday, they're gonna be at least Top 15. - ILegitMakeLists
Holy crap, I love these guys. Linkin Park may appeal to some people (don't see why their music is that interesting) and I honestly don't like Smells Like Teen Spirit by Nirvana, but to me, Imagine Dragons is the AR band that everyone can appreciate. Go Imagine Dragons!
Imagine Dragons got me into rock, it's a wonderful band to bring you and keep you in the alt. rock world. Though some bands are surely 'rock-er' than Imagine Dragons, this is THE band that's the best, to me, personally. They deserve a much higher place, in my opinion.
Imagine Dragons is amazing. I own every song and just recently went to a concert. There is not one bad song on Night Visions. Smoke + Mirrors is also phenomenal. With their new single, Roots, they continue to impress me every day.
Imagine Dragons are just amazing. Their songs vary, are genuinely deep and real. Demons, widely agreed to be their best work, is deep and can relate to anyone who has had troubles in their life. I am shocked and ashamed that the community placed them do low on the list.
THESE GUYS ARE THE BEST! I love all their songs they should be number 1 or at least in the top 10
I can not believe that Imagine Dragons are so low on this list. Demons is still a well known song years after it was released. Some others? Not really. But they've been my favorite for years, if you haven't listened to their songs, you should!
Imagine Dragons is probably going to be the most inspirational band you will ever hear in this genre. All their songs provide a strong message and teachings that you need to get through your everyday life. It also doesn't hurt that the beat is amazing.
Extremely surprised that this is so low on the list. ID may be young in the making, but they already have two huge albums and a series of incredible singles and movie soundtrack backing. ID is amazing.
These guys should be number 1 without a doubt. I mean, songs like Demons, Radioactive, and Bleeding Out have earned them the number one spot. Nirvana' s great, but nobody has the consistency and talent of these guys.
Seriously? 19th? Most voters I assume are old-school but come on! These guys are revolutionizing music. Okay they are much younger than the other bands here but all their songs are unique. Maybe not top five but it should be at least 15th!
Why isn't this band higher in this list. This band is the best of all time. Certainly better than Fall Out Boy surely. I mean songs like Monster, Gold, It's Time, etc should put it higher in the list then 20th place.
They are amazing! My friend showed me them a couple of weeks ago and ever since then they have been all I've listened to. My favorite songs from them are Amsterdam, Demons, and Its Time! They have so many amazing more like radioactive and on top but they're just some of the few <3 I'm going to a concert in march
As much as I love Linkin Park and Nirvana, I will never grow tired of songs like "Amsterdam" and "Tiptoe". They made be newer to the scene, but they deserve to be higher up than this.
Come on! Imagine Dragons definitely do not deserve such a low position. They should be way higher. They might not be the best band in the world, but they surely deserve a place within the top 20!
Related Lists

Best Songs on Imagine Dragons's Night Visions