The Killers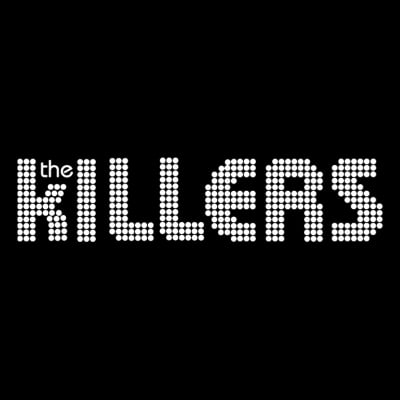 Uploaded by BKAllmighty
Info
The Killers is an American indie rock band formed in Las Vegas, Nevada in 2001, by Brandon Flowers and Dave Keuning.
Comments
Top
Popular
Newest
The killers is the only band that represents good old music style. There is a story and a reason behind every song. They don't sing about woman cars and money. They sing about love relationships and even for the society. (human) The truth is that they didn't have a great success on those charts or on the music destroyer "mtv" but this is because they didn't change their style in order to be liked they stayed loyal to their influences till their last masterpiece "battle born"they really deserve to be on this list. If they had made the band many years ago they would have the fame and success of the beatles because back then people appreciated good music and lyrics.
The Killers are SO underrated. How can one-hit wonders like Three Days Grace be rated higher than them? All of The Killers songs sound great and the meanings behind them are inspirational. Brandon Flowers and the rest of the band are also known to be one of the most down to earth guys, something we don't see from 99% of the bands here. Come on, Green Day is rated higher than them? What songs do they have? Wake Me Up When September Ends, Boulevard of Broken Dreams and American Idiot? Compare that to The Killers' Mr. Brightside, When You Were Young, Smile Like You Mean It, All These Things That I've Done, Shot at the Night, etc. This band deserves the #1 Spot on this list, not others. They're arguably even better than U2 because they remain consistent whereas U2 takes a long time just to get back to their original sound. Did I mention that The Killers sound AWESOME live? This band is very rare because their live performances beats their studio recordings! Check out For Reasons Unknown ...more
Come on people it's the killers. The Killers! They're amazing. I think they should be #1, like who is linkin park. The killers live are amazing and the ticket prices are under $60.00. They sing a bunch of song for only 60.00 and they have fireworks! I think the killers are the only band that actually think and care about there fan us the victim! I would recommend hot fuss because that's the album that hooked me. Theses are the people that filled wembley in London, which fills 88,000 try to top that other bands.
Absolutely amazing songs, fantastic lyrics, great sounding band, totally awesome live - I think after the wembley gig there is no option other than to give the Killers the top spot. Songs that go straight though to your bones, hot lead singer and great guys too. Have you heard how every album is FANTASTIC in its own way? I can't imagine how The Killers can't be number 1 unless it is simply because they are TOO NICE to be? Even Brian May himself said that THE KILLERS ROCK!
The Killers are fantastic just listen to Hot Fuss and honestly you will be in awe they are amazing and deserve to be WAY higher up on these charts. I just don't understand how Linkin Park is in first. When you scroll down and look at all these great bands you will understand why I feel this way. Don't get me wrong Linkin Park is good but not as good as some of these bands below him...
This band absolutely deserves to be the number one alternative band. The guitar riff to Mr. Brightside is one that inspired and influenced a generation. Not to mention their iconic lyrics "I got soul but I'm not a soldier" and "Are human or are we dancer" have been chanted through the halls of high schools around the country and the songs "All These Things That I've Done" "Human" and even "When You Were Young" have been used as graduating class songs in fact my older sister's class song was "Human" if that doesn't prove what a legacy they've left for themselves I don't know what does. They certainly don't deserve to be number 13.
I love the Killers so much. I think the only reason they are so far down on this list is that they are not a pure alternative band. Then again, neither are Nirvana or Linkin Park. They are more of an indie rock. But for the purpose of this list, I agree. The Killers need to be higher. With great lyrics, vocals, and instrumentation, they deserve the top ten at least.
They have so much variety and never have the same sound on any album. It is always a different sound. There are always different sorts of things they are doing to alternate their sound and it keeps me listening because its not the same thing over and over like a bunch of other bands
I just really love the killers, their passion, their lyrics... just drives home I guess. No other band can evoke such raw emotion within me, for instance, Goodnight Travel Well causes me to tear up instantaneously. I love all of their songs and it doesn't matter what this list says.. the Killers will always be number one to me.
Only 29th place? O.M.G. they should be @ the 1st place! How can the amazing hot fuss, the magic sam's town, the different day & age and the glorious battle born be @ this place. Guys vote for this amazing and extraordinary band in order to be in the 1st place

Greetings from Greece
The killers' victim
I love the killer, paramore, foo fighter, radiohead, Coldplay, oasis.. And more! For my opinion the killer should be top ten.. Linkin Park not so much its like techno or something
Ok the top 5 are no question The Killers, U2, Coldplay, Oasis, and Green Day what Linkin park blows and how is nickleback not last they are the worst band of all time but the killers are number 1 they have the best, most exciting live show I've ever seen and have the most passionate fans
Muse, Coldplay, and Radiohead I can see being on the list, but The Killers are the best. Nirvana is not alternative, its grunge. Linkin Park just sucks. No. The Killers songs actually have meaning and are absolutely beautiful. My list would have killers first, and coldplay a close second
If The Killers aren't number one or at least in the top 3 this list is not valid. Their songs have depth and meaning along with a message you can understand unlike a lot of bands on this list. Plus with Brandon Flowers as lead vocalist they have turned many music listeners into victims!
Killers are way more better than Green Day or Linkin Park... their lyrics are just amazing and brandon rocks.
Have a more diverse catalog of songs than most of the bands on this list and have actually evolved. Hot Fuss, Sam's Town, Day and Age, and Battle Born are all very different albums and great in their own right. There is no band as consistent on this list as The Killers are
Without a shadow of a doubt best band ever in history. Brandon flowers has a voice of an angel. When they perform their music flows through your veins bringing you nothing but joy. Cannot see any other band sounding as great as the killers.!
The best band ever! Making songs full of energy and meaningful lyrics. Spreading positive messages to the world and inspiring people to have hope and to take always the correct way. I love them for making my days!
The Killers are the BEST band EVER! They bring passion and energy to every song they write and perform. I can't believe they are so far down this list! They will always be my NUMBER ONE!
I'm sorry but The Killers have been so underrated these past few years. They produce albums of the best quality, and their craftsmanship in song composition is unlike any other. Brandon is one of the best front-mans too, he can get a crowd hyped with a wink.
The Killers are awesome! They have been my favorite band for a long time! I love them, especially Brandon Flowers! They deserve the top spot, not Linkin Park or any other band! I love all their songs, especially Mr. Brightside! The Killers rule!
Half of the bands above the killers here are hardly even alternative. Their all weird punk emo stuff and just normal rock. The killers are a textbook example of what alternative music should and does sound like.
The Killers are the kind of band that puts out music that you've been really into your whole life, but didn't really register it as theirs. Somebody Told Me is one of the best alternative rock songs out there and I can't stop listening to it!
The killers are the best band for me, I've fell in love with them 10 years ago, and after 10 years of waiting I saw them in my country! The show was absolutely awesome, I will never forget that day! I need another show of The Killers to survive!
The Killers is the best rock band of the moment, I think. They can change their way to make music, they risk to be critizised and this is a fantastic way to make music, because it makes us understand that they don't write songs only to earn money, but I can feel their real and modest love fot the music. They show this part of them in every concert, Brandon always smile as if he is continually surprised by the love of the crowd, by the fact that everybody knows their songs. Every album, every new work from The Killers is a surprise and the best thing is that they never make a mistake, they never disappont me. The Killers = LEGEND